Last Updated on December 11, 2019
Technology is empowering sales teams across the world, enabling them to work smarter and increase their revenue. That being said, not all sales tools are the same.
While plenty of companies are vying for your dollars, not every sales tool is necessary to help move consumers through your sales funnel. If your sales team is looking to level-up their sales game, here are three tools you need to make sure you're using.
Lead generation/prospecting tools
Getting customers to raise their hands and opt into your business is a great way to begin marketing to consumers who are more likely to convert to sales. This type of approach to sales is known as generating leads, or prospecting.
Once you've got prospective customers, you know that your marketing dollars will go further, but how can you capture leads?
One way is to purchase them as email lists from a company like InfoUSA. This kind of software can help you target specific customers based on a variety of demographic features, such as whether or not the customers own their home, have children, or live in a specific neighborhood.
If your company specializes in B2B sales, you can even create an audience based on particular features of the kinds of companies you'd like to be reaching, like new businesses in your city or particular industries.
Content management/sharing tools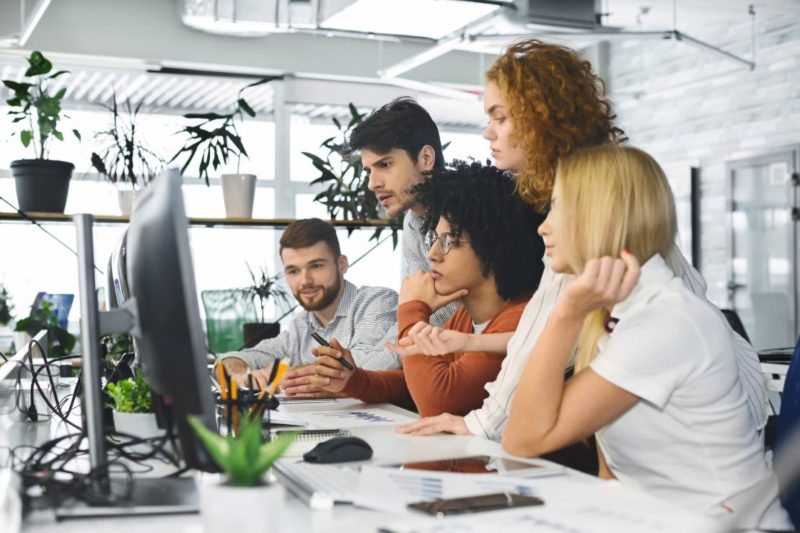 Content marketing has a powerful effect on customers and can be harnessed by your sales team in many ways. If you're able to have your agents create and share quality, relevant content with your potential customers, you can create meaningful engagements that generate conversions.
For example, with a platform like Allbound, it's possible to create, share, and manage engaging content for both customers and sales agents. When it comes to customers, you can personalize a landing page that's tailored specifically toward them and their interests, increasing the likelihood of a sale.
Allbound is also beneficial for your sales agents, since it enables them to claim, track, and manage your leads as well as their progress. This connects your team and gives them ways to collaborate and compare how they're doing with other agents. By increasing agent productivity and content relevancy, you'll be able to boost your sales in no time at all.
Performance management tools
While the previous two tools are vital for sales reps who are working "in the trenches," so to speak, performance management tools are more useful for the administrative team overseeing sales.
Altify, named one of the hottest vendors for optimizing customer revenue, is a quality choice. One of the best features offered by Altify is its sales process management tool, which enables you to visualize the ideal sales process and even integrates with CRMs like Salesforce.
Being able to accurately illustrate your process and link important tools and content to your sales agents can help them work more efficiently and uphold your best practices. Managers will also appreciate performance management tools that target opportunity management.
These sorts of features can be incredibly useful for learning more about the issues your business is struggling with, allowing you to come up with solutions and implement strategies that increase your agents' productivity.
Getting a sale isn't a simple task; however, with the right tools, it becomes easier. While performance management tools are useful for finding ways to streamline your process and increase your sales agents' productivity, lead generation and content management platforms can both help you interface with your customers in dynamic ways.
Improve your team's efficiency and your sales volume by implementing the above three solutions, and you'll increase your sales in no time!