Last Updated on March 8, 2022
Every successful business starts with a great idea. But that idea alone won't ensure your business becomes sustainable and profitable. You'll need the right tools to help you set your business in motion, automate the processes, boost productivity and ultimately increase your revenue.
There are thousands of such tools out there covering every aspect of a business. But which ones are essential to hit the ground running?
We've assembled a list of 10 tools you need to start a business that don't break the bank and don't require a lot of technical knowledge.
1.
Infinity
 – Project management and collaboration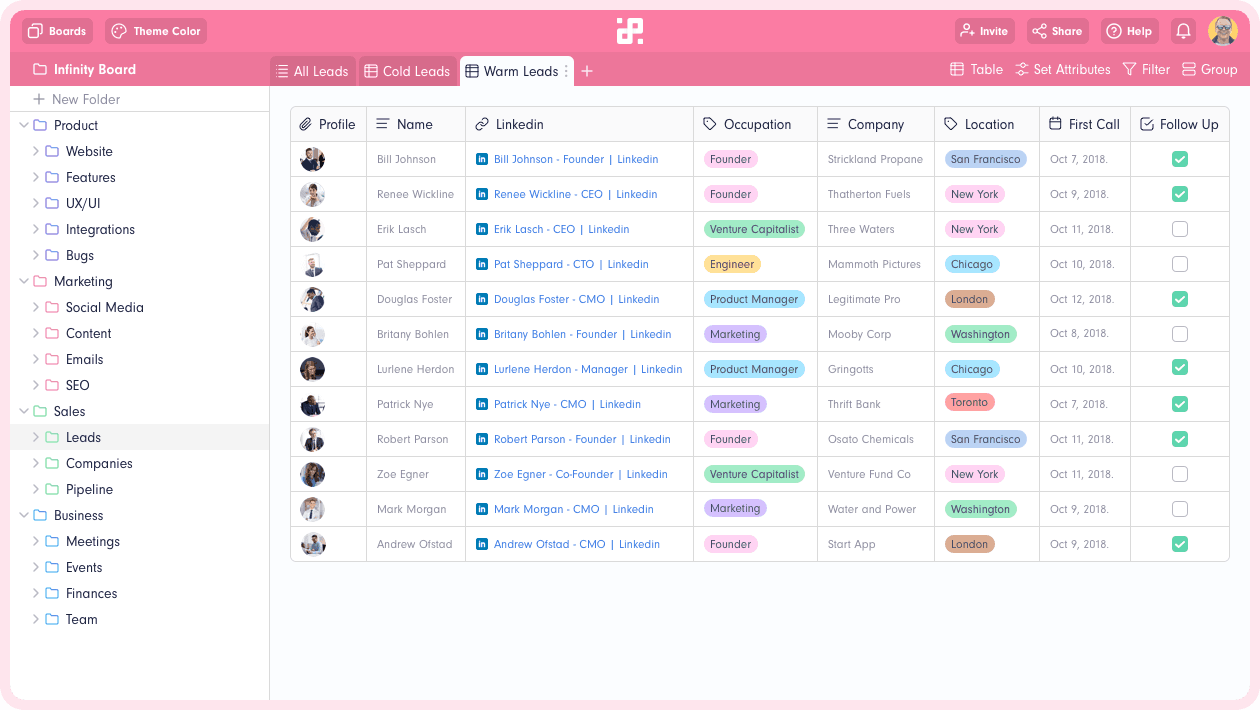 Whether you're starting as a one-person company or have a larger team, you will need a reliable, comprehensive project management tool to keep track of your work processes.
Infinity is a new project management and collaboration tool on the market that provides complete flexibility and tons of customization options to match every business' needs. That means that Infinity will adapt to your needs as you're starting out but also be able to keep up with you once the business starts scaling.
Most importantly, Infinity will allow you to organize anything – from tasks to events, leads, documents, CRM and so on, which means you'll have everything in one place and eliminate the need to spend your time and money on tons of different similar tools.
However, if you feel like widening the scope of your project management solutions, check out this article.
2.
Slack
 – Communication
From small companies to huge enterprises, Slack is probably the most used communication tool in the world. And if you have a team (no matter if it's just two people) you will need a communication platform from day one.
Slack will let you chat with your teammates, share ideas and files and keep important information visible to everyone. Aside from private chats, you'll be able to create channels for different topics and only invite people who need to be included in the discussion.
Smart search will allow you to find any information in seconds while integrations with other tools will keep your work and communication always in sync.
3.
Google Drive
 – File Sharing and Storage
Every business needs a safe and spacious place for storing files and documents. What used to be a storage room with hundreds of folders, for modern businesses it's Google Drive.
Google Drive doesn't need much introduction considering it's one of the most famous file sharing and storage tools used by millions. This versatile platform allows you to store documents, images, design, audio and video files, presentations and much more, which you can access from any device and any location as long as you're connected to the Internet.
The best part is that you can share these files with your teammates and clients so that everyone can view, comment and edit the files and collaborate directly on the platform.
4.
Ucraft
 – Website Builder
One of the first things you'll need before you even think about taking your business public is creating a website. Your website will most likely be the first impression on your potential customers or clients, and we all know that you only have one chance to leave a good first impression.
In fact, according to a Stanford study, 75% of visitors will form their opinion about a business' credibility based on the website design. Luckily, you don't need to hire a developer or spend heaps of money to get a beautifully-designed, optimized website.
Ucraft is a website builder that will help you create a killer website without any design and coding knowledge – just drag and drop. Ucraft websites are also fully responsive, SEO optimized and packed with lots of business, marketing and analytics app integrations.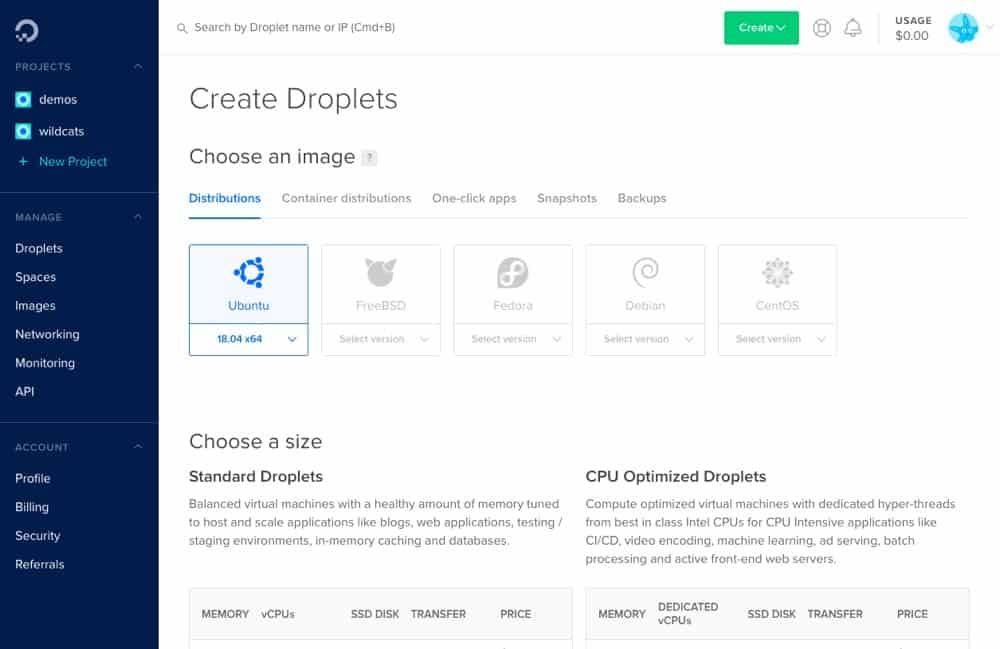 Another thing you'll need aside from a great website (especially if you're starting a SaaS business), is a stable hosting service for your website and the software you're creating.
This is where DigitalOcean comes into play. DigitalOcean is a cloud infrastructure provider designed for developers that will help you deploy, manage and scale software that runs simultaneously on multiple devices.
A relative newcomer on the market, considering the other giants in the same niche, DigitalOcean is aiming to make the whole hosting process faster and simpler for both small and large teams. And although it's used by companies like Docker, GitLab and WeWork, it's also perfect for young ambitious startups.
You can have a great-looking website and an even better product or service, but if people can't find you online, all that won't matter much. That's why you need SEO, which is the practice of bringing quality traffic to your website through organic search engine results.
Ahrefs is a comprehensive SEO toolkit that will cover all your SEO needs and put you ahead of the competition. One should only look at Ahrefs' star-studded list of customers to understand the quality of their services. They are used by Facebook, Adobe, Netflix, TripAdvisor, Uber and many others.
With Ahrefs you will be able to spy on your competition, discover the right keywords for your business, find the best topics for your content, and track the performance of your SEO efforts.
7.
MailChimp
 – Email Marketing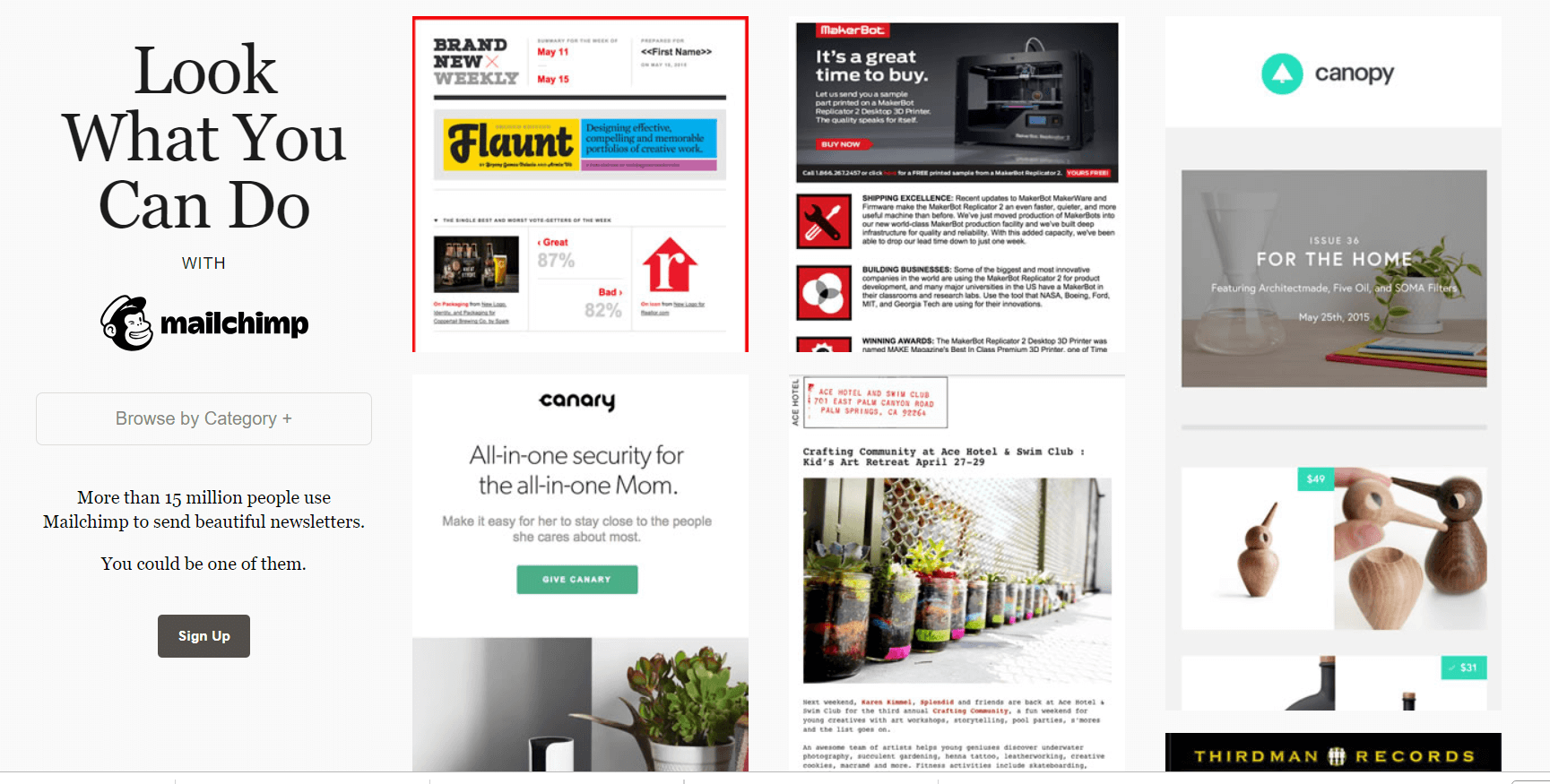 No matter what your business is about, email marketing is an amazing way to connect with your customers, build relationships and grow the number of leads. However, it's highly unlikely you'll be able to write unique emails to each and every person on your mailing list – you'll need to automate the process.
MailChimp is one of the best email marketing tools for small businesses because it's easy to use and it's free for email lists of up to 2,000 subscribers. Therefore, it will be the ideal solution for you as you're getting started.
Simply put, MailChimp will help you create and launch email campaigns, automate the process so that you can reach your audience with the right message at the right moment and help you track results so you can keep updating and improving your campaigns.
8.
Canva
 – Design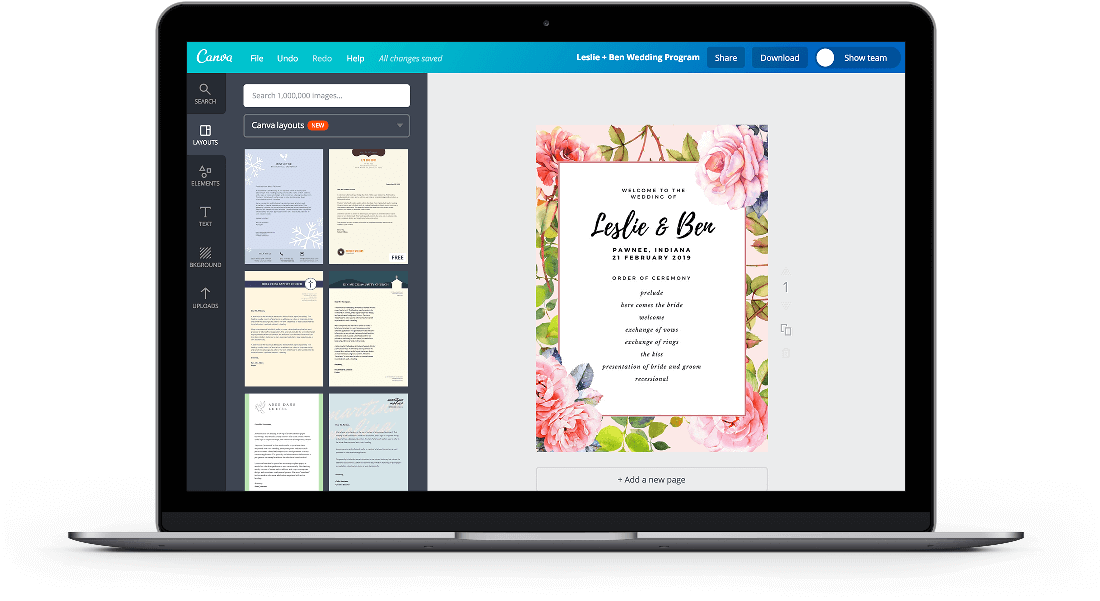 Every business needs eye-catching, effective design solutions. But not every business can afford a top-notch designer from the start. Instead, you will need an inexpensive and easy-to-use tool to help you deliver professional results with little effort.
Whether it's creating a logo, business cards, banners, flyers or infographics, you will need a great-looking design that's easy to make and doesn't affect your bottom line. For those purposes, Canva is a life saver for many startups and even large companies.
With Canva you can create almost any type of design and you'll have access to over a million images, graphics, fonts and templates that you'll be able to use as both web and print media.
9.
Typeform
 – Data Collection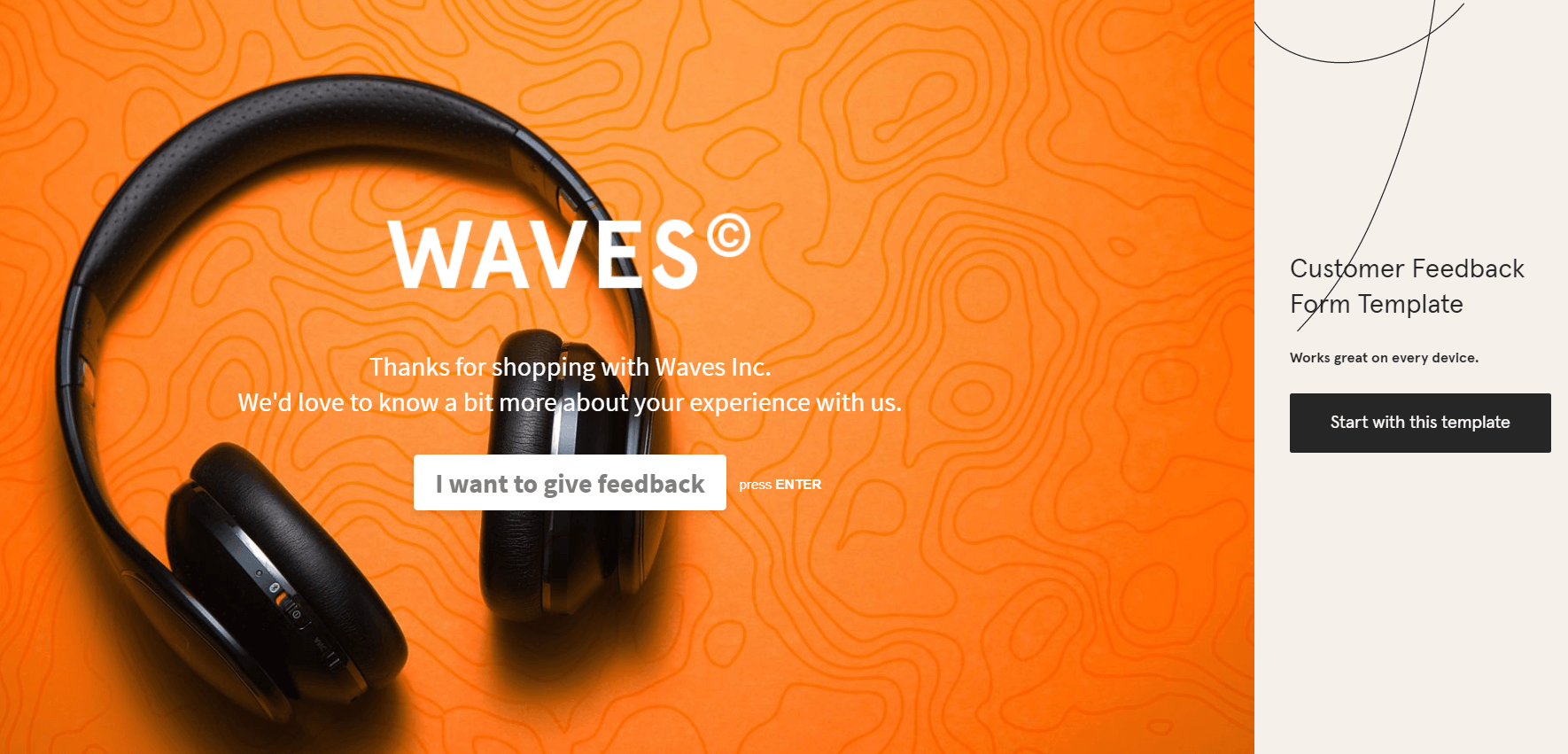 Data collection is an incredibly important part of any business and it doesn't matter if you're just starting out or have an established business. Collecting data and feedback from customers is the best way to realize exactly what they need and upgrade your products and services to match those needs.
But collecting data can be a tricky thing. You need to find the right way to do it in order to instill trust and motivate your customers to communicate with you. Typeform will help you achieve exactly this – turn data collection into a great experience.
This versatile tool will allow you to create surveys, quizzes, contact forms, polls and much more so you can engage your audience at every step of the customer journey. And all that in an easy and intuitive way that brings you more valuable answers.
10.
Fiverr
 – Outsourcing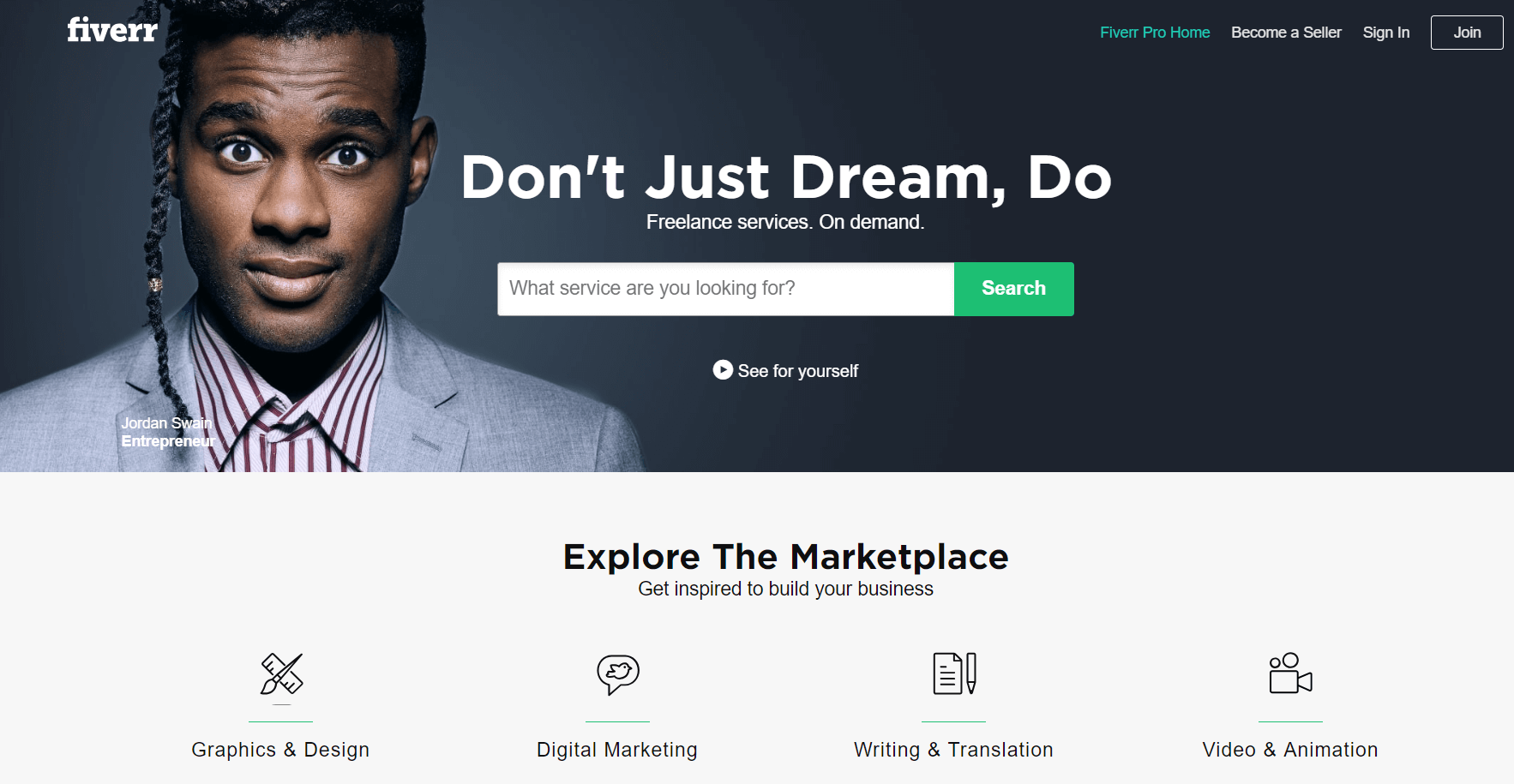 As you're starting a business, you'll probably have to begin with a small team. But sometimes you'll need more manpower than you have at your disposal. When that happens, you can't let that affect your clients and customers in any way.
Fiverr offers the answer to this problem. Being the largest marketplace for freelance services, Fiverr will be the ideal place to find professionals in any type of niche for one-off projects as well as long-term collaborations.
Here you'll be able to hire designers, digital marketers, content writers, voiceover artists, virtual assistants and practically anything else you might need for your growing business. And compared to some other famous freelance platforms, Fiverr is by far the most affordable.
Conclusion
As an aspiring entrepreneur, you will need all the firepower you can get to build your business from the ground up. These ten tools will be the best allies on your path to success and they will keep supporting your business as it takes off and grows.