What's the biggest asset that any freelancer has?
TIME.
Freelancers become freelancers because they want something that regular employees do not normally have – a better handle of their time. They do not have to clock in regularly, they get to decide when to work on projects and when to sit back and relax.
Why Time Management Matters
Although time promises to be every freelancer's best friend, this also means that not being able to manage your time efficiently would have huge consequences, the kind that could break your career. Just because you feel that you have all the time in the world does not mean that you'll just go with the flow and let things happen as they should.
What happens when you lose control because of the inability to manage your time?
You miss out on potential clients.
When you have poor time management, you may find yourself not having the time nor opportunity to work on potential clients. There may be referrals coming your way and inquiries coursed through your email. But with you not even knowing how to finish your current projects (when you could have finished them a week or two ago), adding another one to your list is just not possible.
You miss deadlines.
Yes, deadlines are all about time. And when you are unable to manage time, you'll find that you're still rushing to finish things a few hours after the deadline has passed. This does not only affect the project you are currently working on, it will affect all other projects on your queue. Instead of you working on the next one on your list, you're using up the time to finish the previous one. Trust me – that is never a good practice.
You lose your clients.
When you've missed one too many deadlines, what happens next? Don't think that a sorry or two is going to do it. Your clients will get pissed off because when you submit your work late, this means that you also cause delays on their schedule. And if your client is someone who knows how to manage their time better than you do, then they would see right away that this is one partnership that will never work for them.
You go hungry.
Okay, so that could be an exaggeration. But when you start losing clients left and right, you can't expect to earn as much as you can. One of the beauties of freelancing, aside from the ability to manage your own time, is the ability to control your income. You can simply work with more clients to earn more money. But how can you earn more money if you don't even have the time to work on your current projects?
Without a doubt, any freelancer would want to avoid any of these four scenarios.
Tools for Freelancers
So what do you do when you feel that you need all the help you can get to get things done on time?
You find the right tools.
Here are a few tools that we recommend for freelancers like you: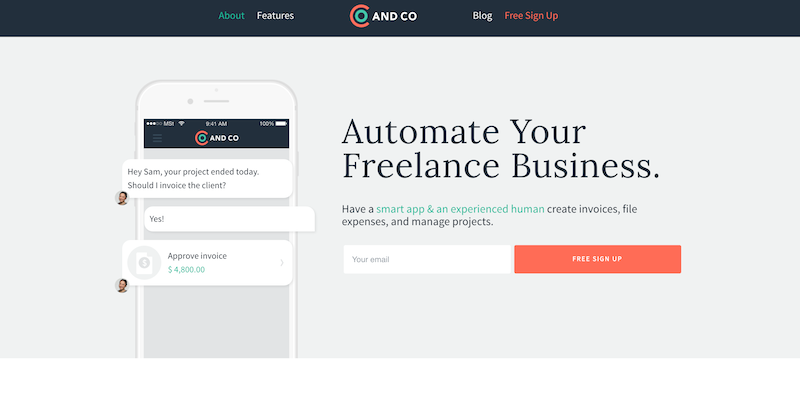 A lot of admin work goes into any freelance business. It's not just about your main skills. You can write, design, or program all you want, but at the end of it all, you still have to do the billing, invoicing, and other similar parts of the business. With AND CO, you can simply text your Chief Operator, who would do all that for you. Your CO can send invoices on your behalf, keep track of your expenses, and a lot more. Then you'll have more time on your hands for the more important stuff.
You can start out with the free account, which allows you to send up to 6 invoices and track 20 expenses a month. But if you need more than that, you can go for the $29 gold plan (20 invoices and 50 expenses a month) or the $69 black plan (unlimited invoices and expenses). If you sign up today, you will get the black premium plan for the same price as the gold plan.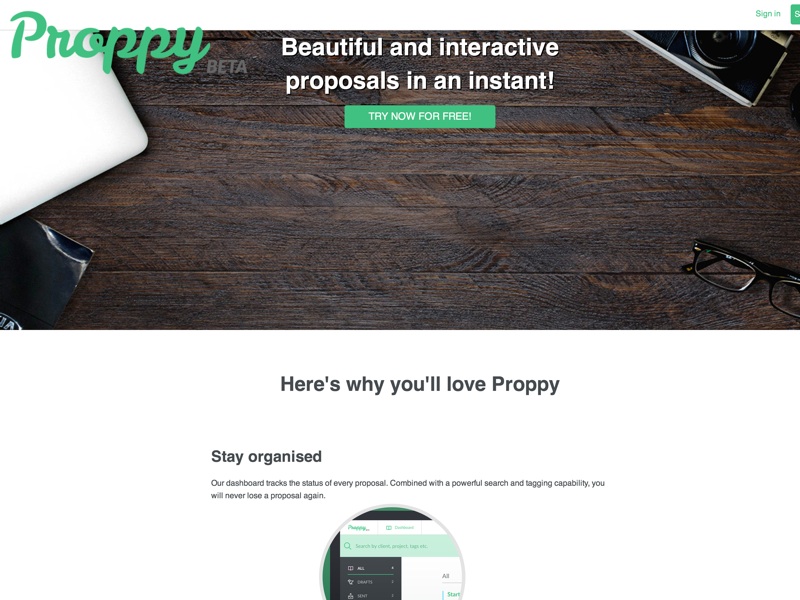 Proposals can take time to build. There are a lot of documents being sent back and forth, with changes to be made every step of the way. Through Proppy, everyone involved can view and edit proposals. You can also keep track of approved proposals, as well as ones that have been denied. Now this is definitely a faster way to do something that used to take so much time.
Proppy is still in beta stage, so might as well take advantage of it now while it's free.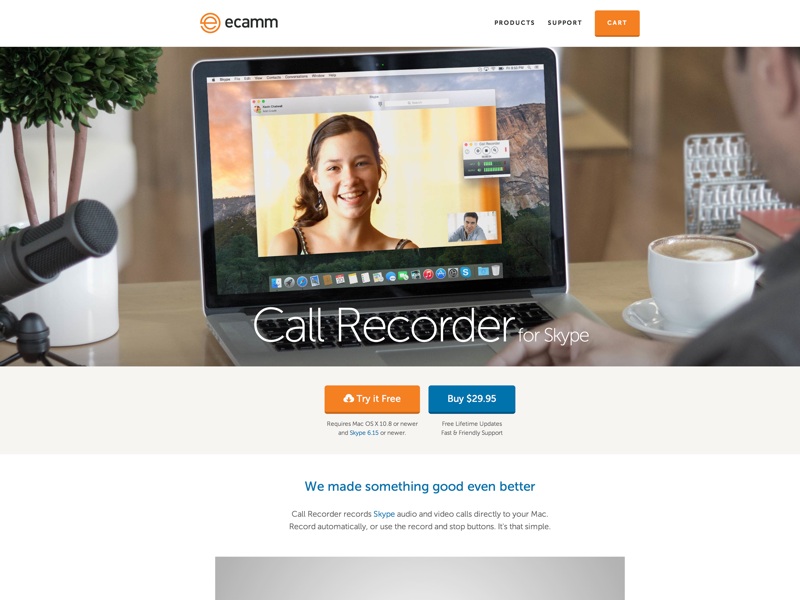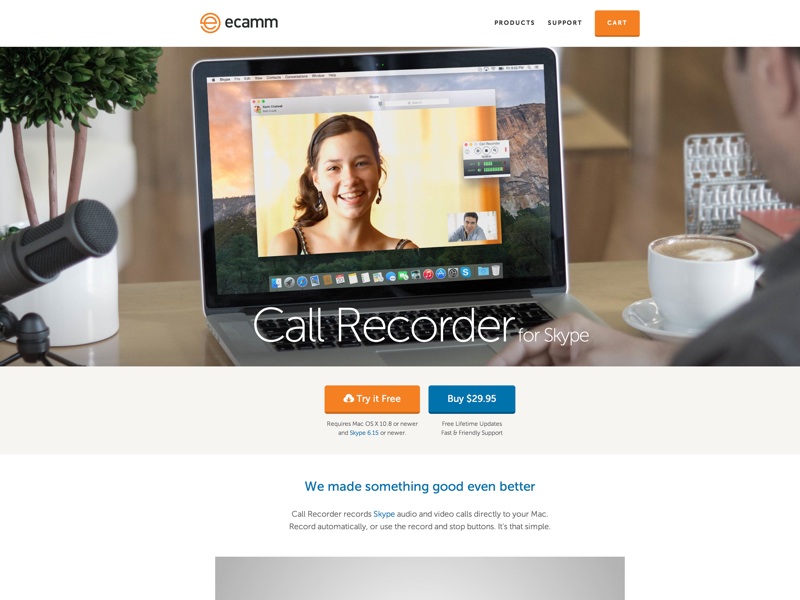 Finally, you can easily add those Skype interviews to your podcast. The Ecamm Call Recorder can easily record any audio or video call and save it into your hard drive. You can even use this as a tool for Skype meetings with your clients and have a copy of every single conversation for future reference.
You can try it for free with limited functions, or you can get the actual $29.95 plan for the complete package. This includes an efficient support team and lifetime updates.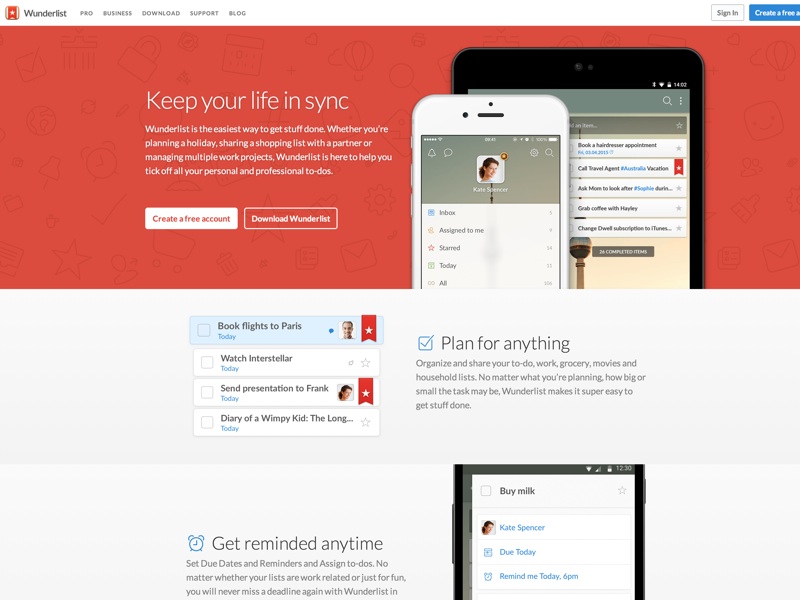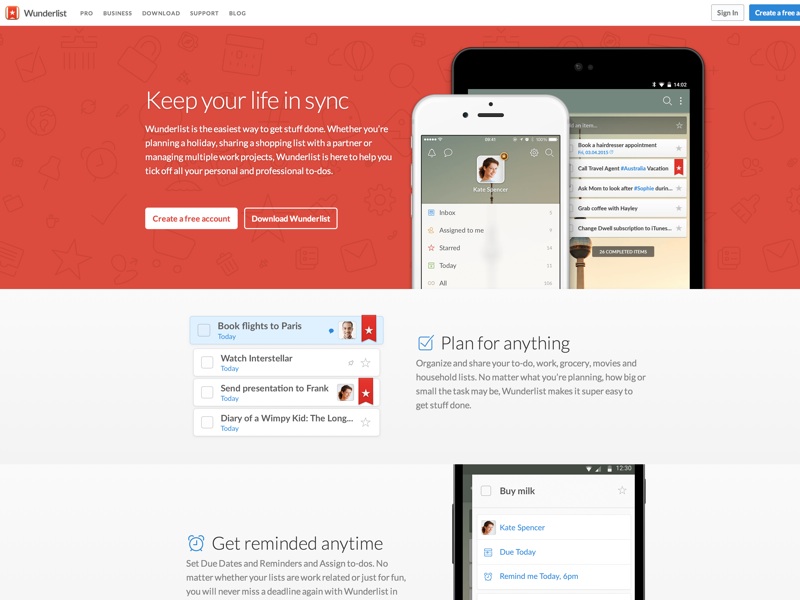 One of the most difficult things to keep track of is your to-do list. Especially if you have clients left and right, you will definitely find yourself missing out on a few crucial things. And you can't just make this list everywhere – you have to have it with you all the time. This is what Wunderlist allows you to do. You can list down plans, get reminders and have access to your entire schedule and to-do list across different devices. You can even collaborate with other people and share lists.
You can get a free account, which allows you to add files (up to 5mb per file), assign up to 25 tasks on your to-do list, create up to 25 sub-tasks, and have 20 backgrounds for personalization. You can also upgrade to Pro, which makes everything unlimited (file sizes, number of tasks and number of sub-tasks) for $4.99 a month. If you work with a team however, you may want to try out the Business plan, which allows your team to collaborate efficiently for only $4.99 per user.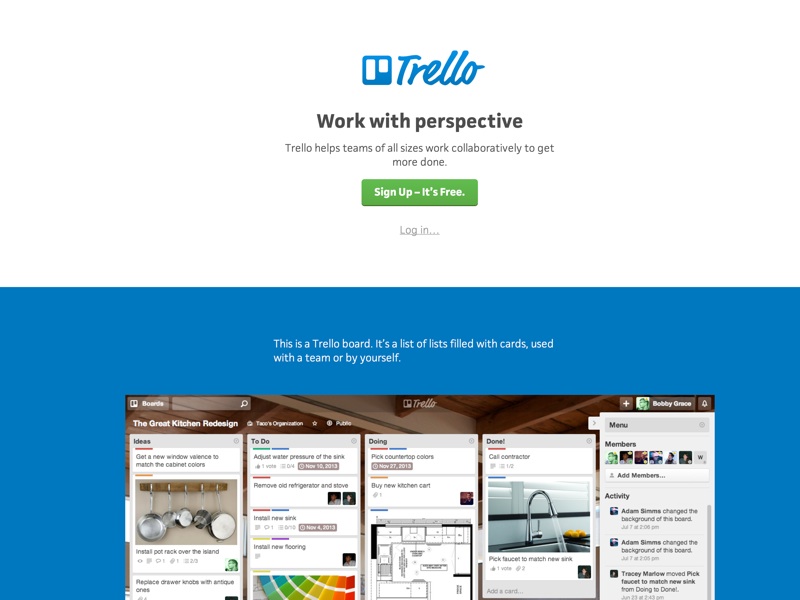 What do Pixar, Kickstarter and Google have in common? They all use the same project management tool – Trello. You can use it on your own, or you can get your entire team to use it. It's all up to you. Its drag and drop interface allows you to complete lists and update tasks seamlessly. You can make to-do lists, brainstorm for ideas, and a lot more. You can also keep track of what everybody is doing and see if any of the tasks are left undone. And of course, this stays synced across the devices you use, so it doesn't matter whether you're moving from one place to another.
The free account allows you to create an unlimited number of boards, checklists and attachments, although file attachments are limited to files up to 10MB in size. You can upgrade to the Business Class for $8.33 per user per month, which allows you to add integrations with Evernote, Salesforce, Mail Chimp, and other similar tools. You can also attach files up to 250MB in size, and add restrictions on what your team members can do. As for the $20.83 per user per month Enterprise plan, it includes file encryption, single sign-on, personalized onboarding assistance and your very own account executive who can help enhance productivity for your entire team.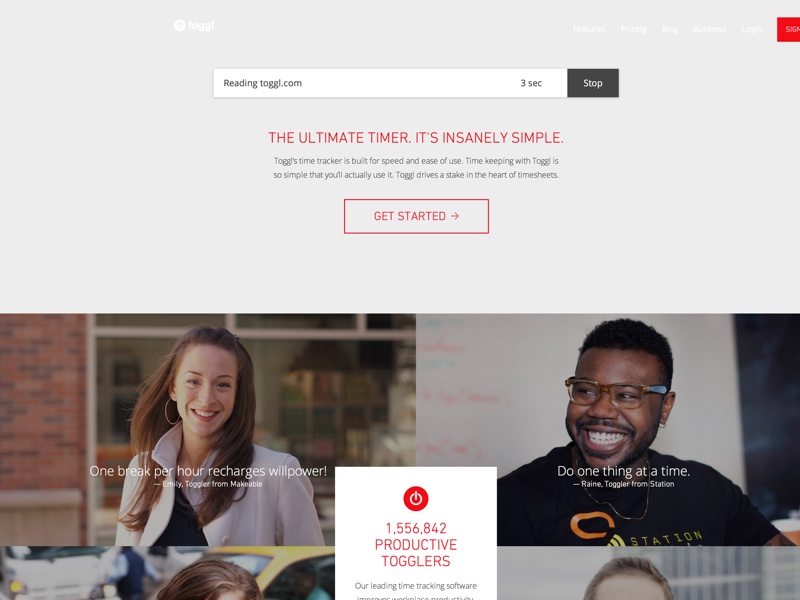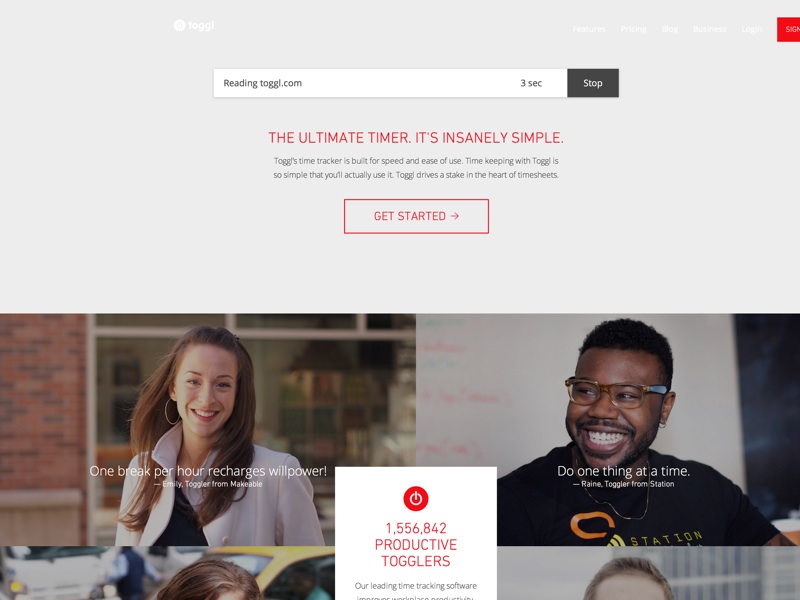 Time keeping is one crucial task in a freelancer's life. Fail to keep track of time and you may also fail to bill your clients properly. Never overbill and under-bill again Toggl, a time tracker that makes time sheets so easy. You can mark which hours are billable or not, and you can either keep track of your time in real time or enter it later on. You can even integrate it with your usual productivity tools, like Asana or Trello.
You can sign up for a free account, which allows you to build teams of up to 5 with basic time tracking and reporting capabilities. The $9 Pro plan allows you to have sub-projects, share reports, add billable rates and compute for time estimates. The $18 Pro Plus plan is the bestseller, which gives you everything that the Toggl Pro plan has plus a feature you can add from the Toggl Business menu. Toggl Business is priced at $49 per user per month, and allows a long list of capabilities like tracking reminders, scheduled reports, timesheet locks, and so much more. You also get top support priority under the Business plan.
One of the biggest challenges in working freelance is email management, something that Mixmax can help you out with. Possibly one of the most helpful functions that it has is email tracking, which shows you who's opened your message and who's downloaded any attachments you might have sent to your team or to clients. This allows you to follow up more effectively. You can also schedule meetings with different people using a single email. Other functions include scheduled email sending, undo send, integration with tools like Dropbox and Google Drive, and a lot more.
You can try the Starter pack at $9 a month, which includes unlimited email tracking, unlimited scheduling, unlimited reminders and send laters, and team templates. The $19 a month Professional plan includes everything in the Starter pack plus mail merge, click and download tracking, CRM integration, shared calendar scheduling, and priority email support. The $49 Premium plan includes everything in the Professional plan, plus custom branded emails, custom training and onboarding, a dedicated account manager, and much more.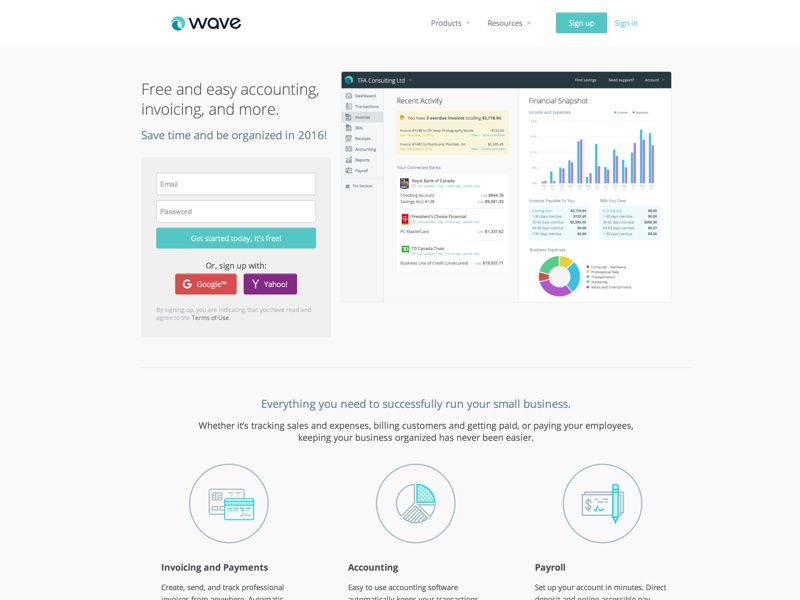 When it comes to numbers, it can get tricky. Looming deadlines may get in the way of sending out invoices and properly billing your clients. Wave is one tool that can help you. It helps you create and send invoices easily and keep track of every single transaction. If you have employees, you can also manage your payroll through Wave.
Wave's accounting tools are absolutely free, so you can easily try it out and see if it's fit for you without having to pay anything.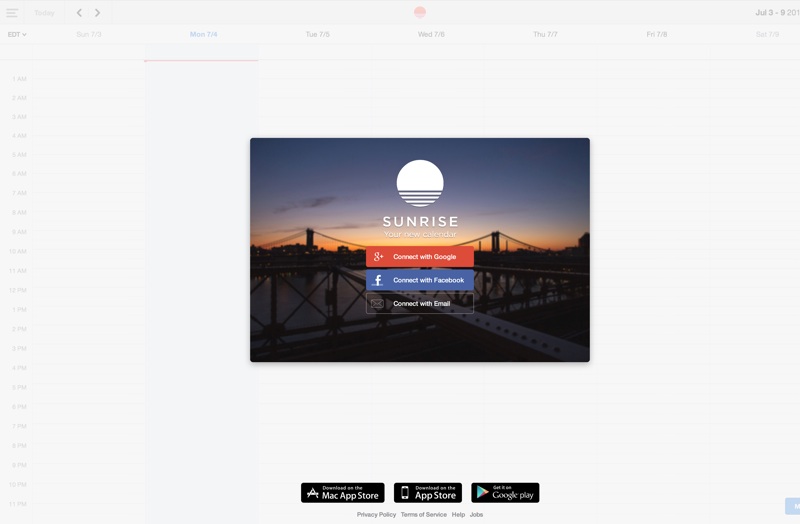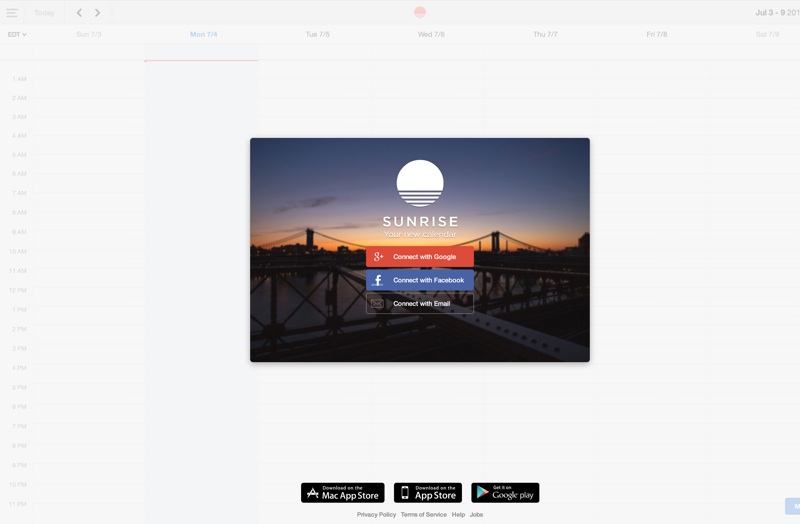 Tired of having to check several different calendars to get your schedule together? Finally, you can use a single one to handle every single meeting, event or deadline. Sunrise lets you sync Facebook events, meeting requests sent to your email, and a lot more. One look, and you'll have a clear view of your entire schedule in one go.
The Sunrise Calendar comes for free. All you have to do is login using your Google login, your Facebook account, or your email address, and you can automatically sync all events into the system.
With these tools right at your fingertips, you can finally be the productive freelancer you have always hoped to be. Finally, a lot of your processes can be more seamless, giving you more than enough time to focus on the actual work that needs to be done. Hopefully, once you start using these tools, you can stop worrying about missed deadlines, angry clients, and missed opportunities.