Last Updated on January 24, 2023
Ever since cameras found their way to smartphones there have been new and exciting developments in the field of amateur and professional photography. Part of this revolutionary trend is facilitated by technological developments in the computer field.
Both hardware and software that were designed for other purposes can now be comfortably used along with cameras and lenses to give superior pictures and recordings. Most of the software tools or apps, as they are called, can be used along with contemporary cameras as well as cell phones including Android devices.
Following are 5 apps that would be of great help for any photographer, whether professional or not.
1. Camera +
This app facilitates features such as
Split exposure and focus on image.
LED flash that can also be used as flashlight.
Stabilizer to ensure that the iPhone device is held in perfectly still position.
Grid for preventing crooked images.
Editing and touch up such as cropping, adding a border, rotating, etc.
2. f/8 Depth of Field Calculator
This app from Bitwerkz is for calculating DoF. The reasons this is better than other similar tools include
Calculations are completed on one screen. People new to photography may have to spend time getting familiar with terminologies, but results will be well worth it.
The tool has sliders which show the variables of distances, as well as aperture. The panel located just above these sliders displays required information such as the depth of the subject and distance before the subject, and the extent to which the subject can be brought near or far with given parameters.
Another reason this app is desirable is because people have a choice of metric as well as an imperial way of measuring.
Information about lens needs to be entered manually.
3. Easy Release-Model Release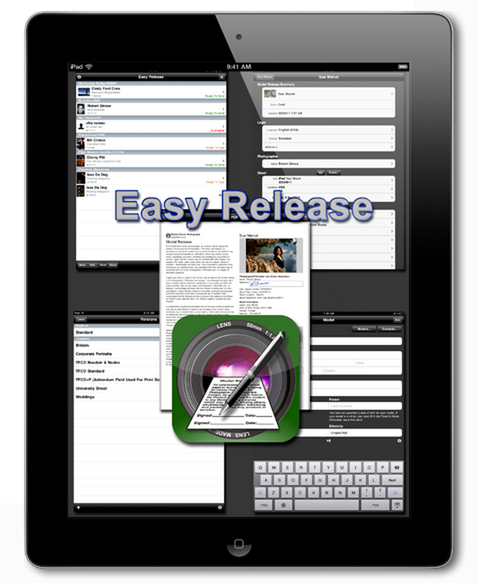 This app from ApplicationGap focuses on an unusual but absolutely essential part of photography.
Photographers from media know that they cannot use personal images for professional work, unless they have required permissions. This app facilitates signature collection from concerned models or property owners so that there are no legal hassles. ID of the photo can be converted into PDF file. These files are acceptable to leading photography agencies such as Aleny and Getty images.
4. Adobe Color Lava for Photoshop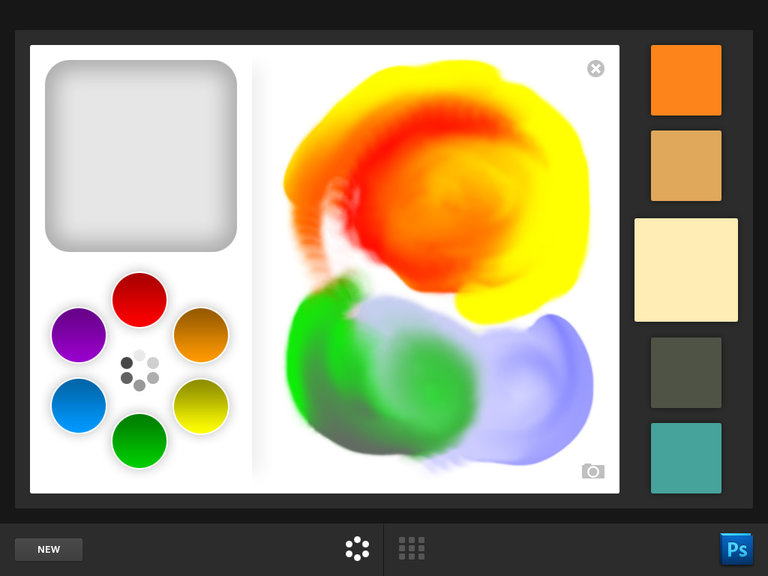 This app from Adobe Systems Incorporated allows the photographer to use the fingers for mixing the colors and changing them into "swatches". Formerly, people needed expensive tablets for using colors like this. People can also "import" colors from any of the previous photographs in the library.
5. Photo Safe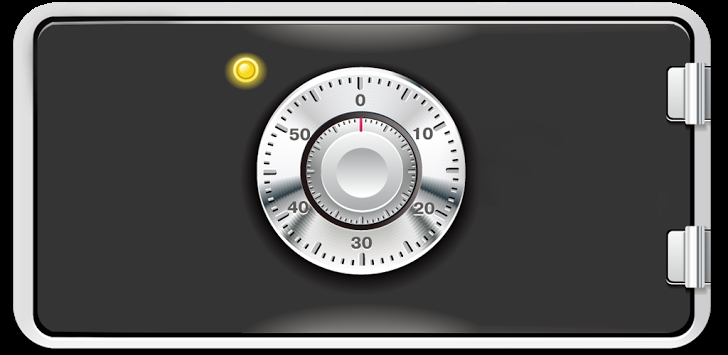 One of the major concerns people have about photographs is hacking of private photographs. Slickdroid has addressed this need with its Photo Safe app. This addition to conventional Android security ensures that even if the phone is lost, people would not be able to access any private photographs or videos.
It is also possible to view the pictures as thumbnails for conveniently accessing the desired picture. The app allows the user to differentiate between public and private images, for locking them. Other features facilitated by this app include folder management, rotation of photographs, zooming, etc.
Conclusion
In these days and times, the photography task has become easier because of such photography apps. Practicing with these apps can help people learn many things needed for photography such as opening of aperture and type of lighting and speed required to capture the perfect moment.
There are apps for measuring the light for outdoor photography. Likewise, there are apps that forecast the weather so that people can plan their photography related works in advance.