Last Updated on March 8, 2022
Many web professionals tend to use laptops to complete most of their tasks. It's convenient. As long as you have your battery charged, you can basically take your laptop wherever you please. In a way, the portability gives you more freedom. If you need WiFi, most restaurants, coffee shops, and fast food joints have it these days. You don't have to be tied down to a desktop anymore. 
That's all fine and dandy. However, if you spend most of your time working behind a desk you should strongly consider getting a high quality monitor. Having a big monitor will change your life. You'll have more screen real estate and you won't have to decrease your focal area by squinting your eyes. Don't get me wrong, laptops are great. But working on an 11, 12, 13, 14, or 15 inch screen can be a pain.
Today we will take a look at some of the best monitors your money can buy. So if you're a web designer, graphic designer, photo editor, or a video editor, these monitors are definitely worthy of your attention. Remember when 1024 by 786 was considered high-resolution? Either technology is moving really fast or I'm just getting old… Yeah, I'm getting old.
Things to Consider Before Buying a Monitor
When buying a monitor you should mainly focus on the specs. The entire point of buying a monitor is to get work done, not to have the "coolest" or the most "sexy" monitor. You should also figure out what the exact use of the monitor will be. Is it just for work? Are you going to hook up your Playstation or Xbox to it? Are you going to watch HD movies on it? Are you going to perhaps watch TV on it? These types of questions should be floating inside your head when buying a monitor.
You should also consider the warranties? If something happens to the monitor, will you be able to contact the company and get a replacement? I'm sure you already know, but for those who don't, in the United States most electronic products have a one year warranty. So if something honestly stops working or malfunctions on you, the company who made the product is required to replace it.
Here is where it gets tricky. While some of the monitors listed below may be a bit out of your budget, there are plenty of cheap "off-brand" options you can buy online. It's pretty tempting, I know. I've been there myself.
But buying sketchy monitors from companies you've never heard of isn't a good idea. If something does happen to your monitor, then good luck contacting the company and getting a replacement. From personal experience, I would only stick to well-known brands. But then again, you don't have to listen to me.
Quick Tips:
Bigger isn't always better. Figure out what size will be ideal for your needs. I like 27 inch monitors, but for some that may be too big.
TN vs VA vs IPS: TN panels have a higher response time (They're usually cheap, but have poor viewing angles). IPS panels give the best overall picture (Accurate colors, great viewing angles, a bit more expensive than VA panels). VA panels provide richer dark colors (Mid price range, usually more expensive than TN panels. When it comes to performance, they're not good enough to justify the price). Personally I would stick with IPS and super IPS panels.
Calibrate your monitor: Most monitors come calibrated right out of the box, but some do not. Be sure to read the manual.
Will you need an adapter? More likely than not, you will need an adapter. DVI to VGA, from HDMI to microHDMI, etc. Figure it out before you buy the monitor.
1. Dell UltraSharp 27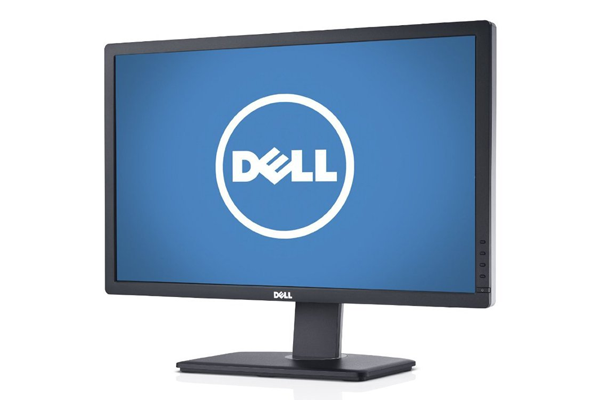 This wonderful monitor offers a 16:9 aspect ratio and has over 3.6 million pixels. The 2560×1440 resolution LED display is a feast for the eyes. You can easily adjust its height and even tilt it to portrait mode.
If you're a designer, you know how important it is for the monitor to have accurate colors. When you print something in CMYK, you expect it to accurate. Well, this monitor has accurate colors right out of the box. You can also use this monitor to watch tv and play video games. The connections include four USB 3.0 ports, DisplayPort 1.2, DVI (HDCP) and HDMI.
If you care about the environment, you'll be happy to know that it's made with arsenic-free glass, a mercury-free panel, uses 25-percent post-consumer recycled plastics in its chassis, BFR/PVC-free laminates in its circuit boards, and is shipped with environmentally responsible packaging.
2. ASUS VS239H-P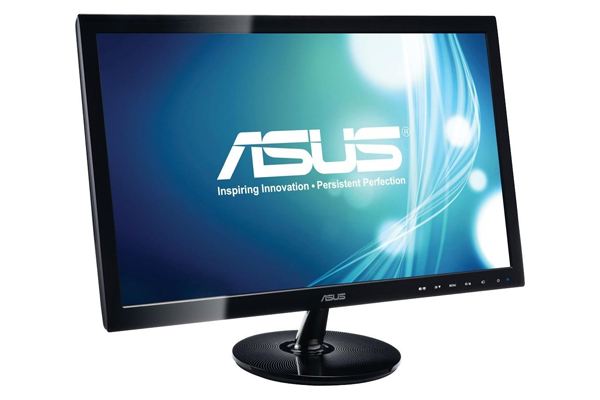 This monitor is perfect for most web designers as it comes at a very low price, and doesn't sacrifice quality at all. The screen is LED backlit, which offers much lower running costs than traditional monitors since it uses much less energy. The monitor has several ports so you're able to hook up the HDMIs, D-sub, and DVI-D inputs with no problem.
The coolest thing that I found about this monitor is that it does offer a wall mount, so you really don't need to worry about it taking up space on your desk that you value so much. The monitor has a 25 degree tilt to it as well to help with any viewing that you would need for all occasions.
Key Features:
Full HD displays
5ms response times
1920 x 1080 resolution
LED backlit
50,000,000:1 contrast ratio
Conveniently connects to your PCs and notebooks
Comes with a 3-year system and panel warranty (Very important)
3. ASUS PA248Q 24"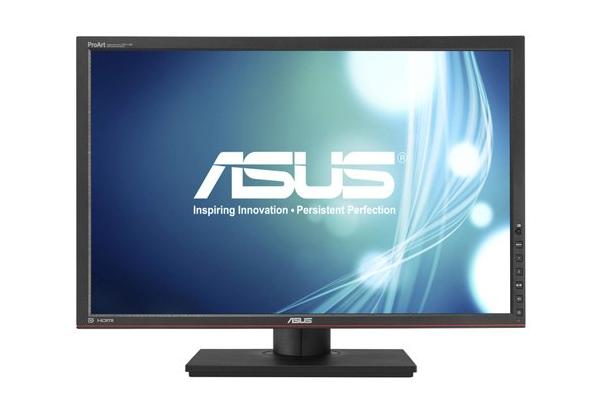 With ASUS you're very rarely going to run into any trouble with quality, and this monitor is absolutely no exception. It comes with an aspect ratio of 16:10, which is almost unheard of while giving a 1920 x 1200 resolution which is sure to make every color pop and bring life to your art. The monitor is ergonomically designed and is pre-calibrated to deliver excellent color fidelity.
Key Features:
1920 x 1080 resolution
IPS LED-backlit
6ms response times
Four USB 3.0 ports
16:10 aspect ratio
100% sRGB color reproduction
178° wide-view angle
4. HP ZR2740w 27" LED LCD
HP has been known for making some great gaming computers, so why would they stop at just the machine itself? This 16:9 monitor offers up to 1.07 billion on-screen colors, guaranteed to make looking out the window appear dull. The 2560×1440 resolution does not disappoint. The colors are to die for, they're rich and accurate. Overall this monitor is well worth the price considering the 3 year warranty HP provides. The only downside is that it only has two video inputs: DVI and DisplayPort (a HDMI would've been nice).
Key Features:
16:9 aspect ratio
IPS Dsplay
2560 x 1440 resolution
1000:1 contrast ration
12 ms Response time
Limited 3 year warranty
178° viewing angles
5. Apple Thunderbolt Display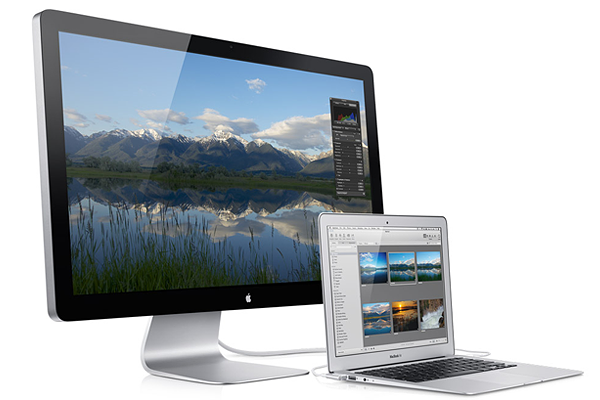 Since many designers find Apple's hardware and software irresistibly enticing, it wouldn't be right to leave them out of this roundup. Apple's cinema display is one of the very best on the market and offers its users a 16:9 aspect ratio and 2560×1440 screen resolution. The display is backlit by LED, saving energy and eye strain over traditional monitors. It also comes with three separate USB drives, making sure you're able to put all your gadgets into your computer.
Key Features:
2560 x 1440 resolution
16.7 million
1000:1 contrast ration
12 ms Response time
16:9 aspect ratio
178° viewing angle