Last Updated on March 8, 2022
You don't have to be a super spy, a part of a secret military unit or a sci-fi actor to enjoy the cool gadget that is a drone. These days, the market for drones is thriving with different gadget creators producing top-notch eye-spy gadgets for both professional and amateur use.
Drones are undoubtedly cool, but aside from their awesomeness, they also provide a number of high quality features. Drones can be used to take clear and crisp aerial videos and photos for events, celebrations and safety measures. A finely made drone can also be used for community and neighborhood mapping, too.
There are different kinds of drones available in the market now. Some are as basic as a remote controlled flier, while others provide complex features enough to make professionals eager and excited to use one. Some are built to shoot still photos, while others are powerful enough to capture clear photos and videos using HD camera. Some can fly for a short distance, while others can go for miles.
If you're planning to buy a new drone gadget now, lucky for you. There are a number of options that you can choose from, thanks to various popular drone makers like the Walkera and DJI. Below are five drone units that are considered the bests in the market now. All of these drones are quality investments, especially for those want to explore the world of unmanned aerial vehicles. Despite the fact that not all drones have a built-in camera, these drones are still great for both professional and amateur shoots.
DJI Phantom 3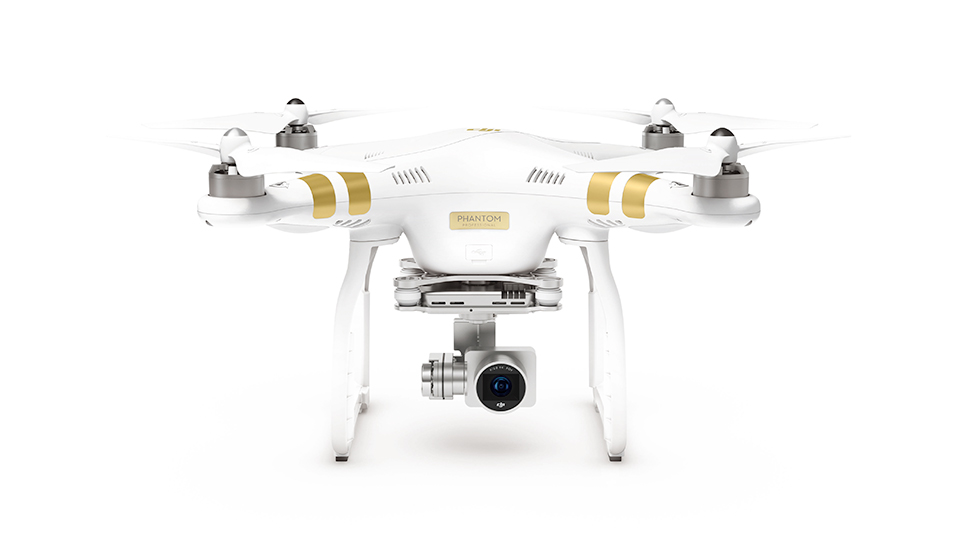 The DJI Phantom 3 Professional Quadcopter Drone with 4K UHD Video Camera by DJI is one of the latest drone gadgets from the successful DJI Phantom's series. Phantom 3 Professional features a fully stabilized 3-axis camera with 4K UHD video for a clearer, crisper and smoother still photos and videos. The awesome drone also features a new generation of DJI's Lightbridge technology,which allows digital streaming (720p HD) of live video straight from the drone. The videos and still photos shot using the drone real time can also be directly controlled and shared via the DJI Pilot app. The Phantom 3 Professional is compatible with Android and iOS devices.
DJI Inspire 1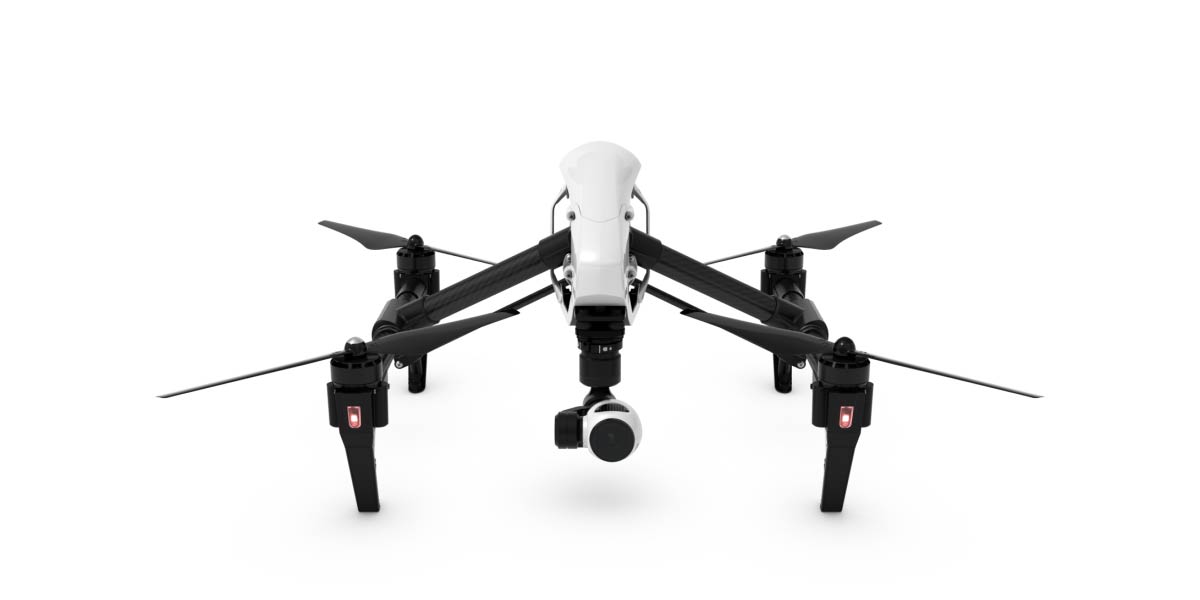 Brought to us by the leading drone gadget maker, Inspire 1 is DJI's most advanced technology. The Inspire 1 provides an unrestricted 360 degrees view feature that allows the users to capture the most unforgettable and clear shots. The Inspire 1's 4K Camera Shoot can capture up to 4K video and 12 megapixel photos. This amazing drone is a full-featured app as it lets the user take full control of the camera and flight system using its fully-detailed mobile app. All video and photo shoots can also be controlled by two remote controllers– one person controlling flight while another one controlling the camera.
Walkera GPS QR X800 Carbon AR Drone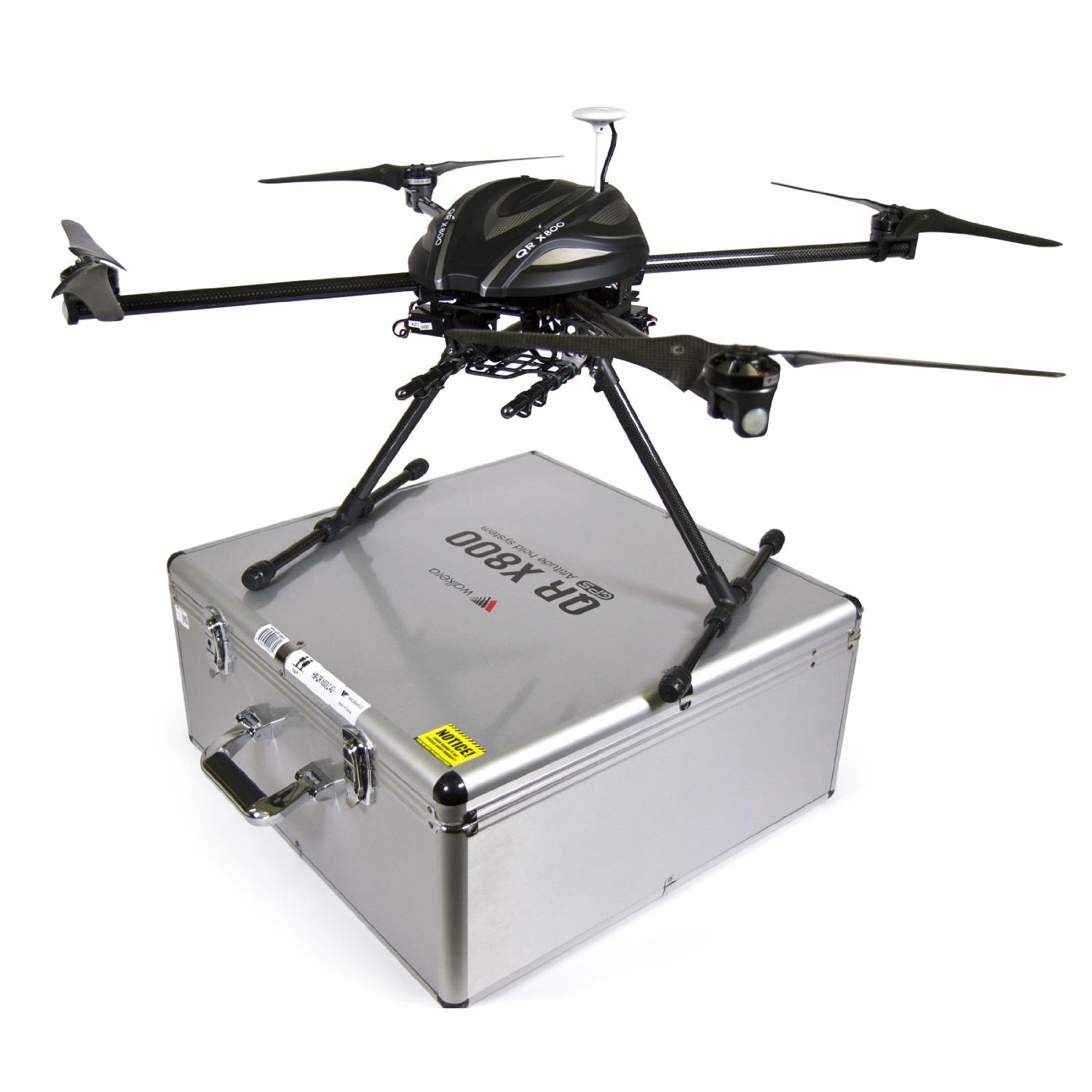 The Walkera QR X800 BNF Professional RC Drone DSLR Cinema Photography UAV Quadcopter by Walkera is a pro-level aerial photography drone gadget. What sets this apart from the other drone gadgets, such as DJI Phantom and Phantom 2, is its full featured DSLR camera. The X800 Carbon AR Drone is the perfect model for top-notch quality action cameras like the GoPro Hero 3 and the Walkera iLook. This handy unit includes a foldable frame design for easy transporting and use. The drone gadget is also compatible with MAVLink software like the Mission Planner with nearly countless programming choices.
3D Robotics IRIS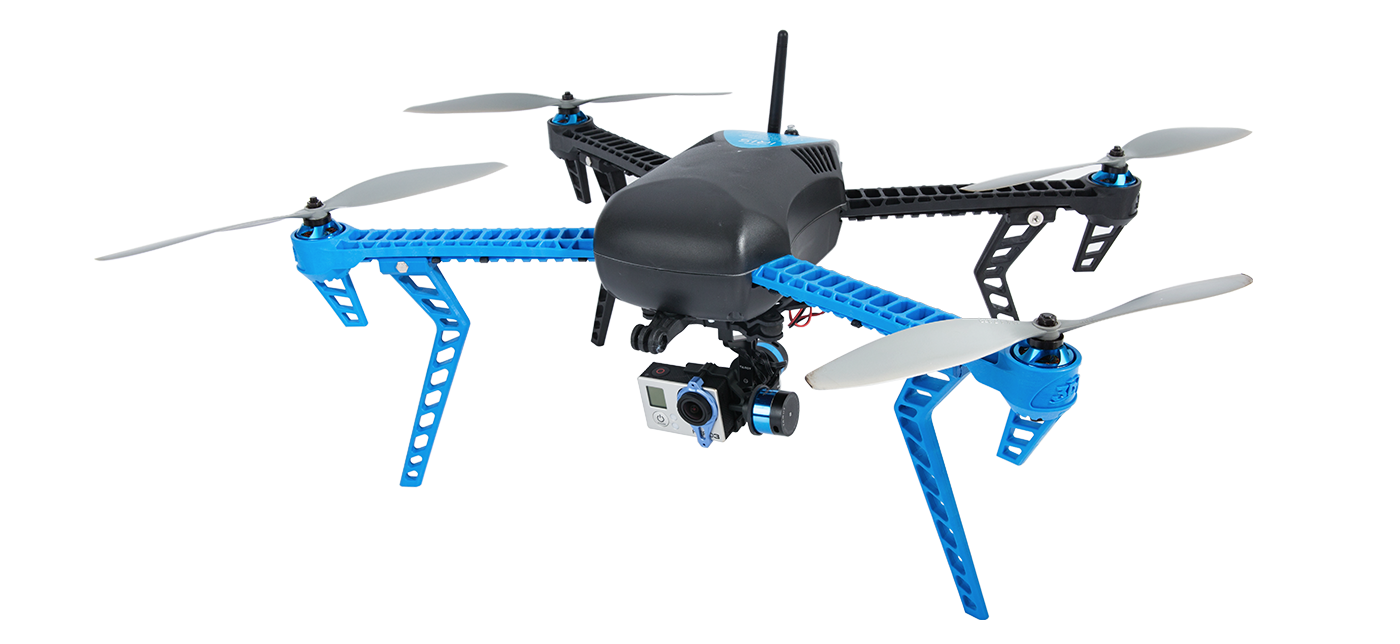 The 3D Robotics 3DR IRIS+Multicopter 915 MHz is a single-color drone camera mount. The drone's IRIS+ feature is capable of linking to any PC, Android, or Mac device. The gadget can also be pre-programmed to work and fly a particular pattern or to follow a specific, safe distance. The 3DR IRIS+ also features an ROI waypoint where a user can use to uninterruptedly shoot at the same spot. The drone moves around the spot, giving the user different views and angles while using the same spot.
Walkera H500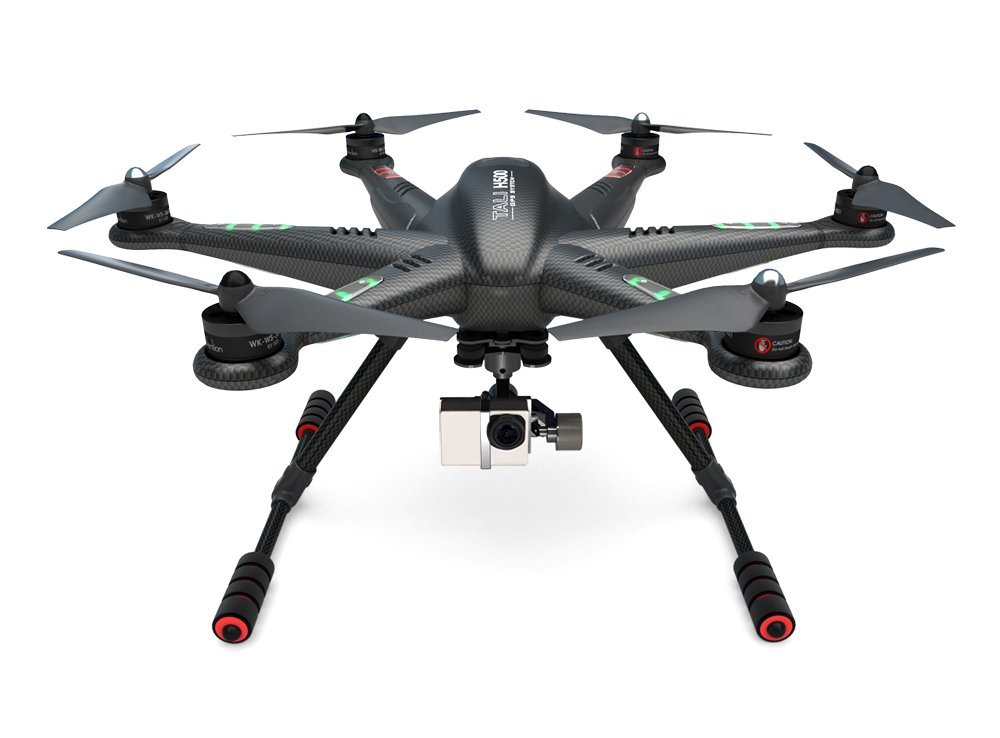 The Walkera H500 Carbon Edition Ready-to-Fly Hexacopter by Walkera is said to be the best drone unit for amateur filming. The one-stop FPV provides a multitude of features including a one-key and failsafe return-to-home capabilities, GPS altitude hold system, and the new intelligent orientation control function. The box includes a 1080p, 30fps iLook plus video camera for crisp and clear shots, as well as a multi-axis Gimbal solution and the unit's flying system. The 5-inch video monitor is presented with a comprehensive control system for a multiple functions. The H500 is compatible with most GoPro units and the Walkera iLook.
It should be noted that not all of these drones comes with a built-in camera. The Walkera X800 and H500, as well as the 3D Robotics, require a GoPro unit or DLSR camera. Buy or try one or all of these cool, awesome gadgets to take your video and photo shoots to the next level.