Last Updated on March 8, 2022
USB drives are one of the niftiest pieces of electronics to have on a daily basis. They can help you easily share information, and save a lot of stress in school or at work. These are just a couple of reasons why they have become so necessary in today's world.
Even though USB drives are quite common nowadays, they are certainly not created equal. If you think that any USB drive will do: think again. While it is true many may perform the job you need them too, they are often fragile and slow, and their ability to connect to a computer weakens exponentially over time, making them unreliable. If you are unsure of where to start, we hope to help you solve the problem by giving you a list of 5 extremely fast USBs you can always count on.
32 GB SanDisk Extreme USB 3.0 Flash Drive
A flash drive doesn't have to be a small drive (space-wise), and the 32GB SanDisk Extreme 3.0 Flash Drive proves that. Like any flash drive, it has the ability to transfer large photos, documents, videos, and any other file, but with a speed 10 times faster than USB 2.0 flash drives. This SanDisk drives offers extra security with password protection and secure file encryption, which makes sure that if in the case you lose your drive, your files will still be protected, no matter what. They even include a 2 GB online backup. The USB has a simple, sleek design and comes in black.
Kingston DataTraveler R500
The Kingston DataTRaveler R500, also 32GB, is an extremely high-performance USB that also complies with USB 3.0 specifications: a new transfer mode called "SuperSpeed" which is capable of transferring data at up to 5 Gbit/s, far more than ten times as fast as USB 2.0. It has a tough, shock-resistant rubber casing with a high-tech blue and black design. Although the USB is USB 3.0, it is also compatible with USB 2.0. Not only is the Kingston DataTraveler R500 extremely dependable: it will save you a lot of time. Some customers have even reported it to be temporarily waterproof, that is, if it is accidentally dropped in water, no damage will be done as long as it is retrieved as soon as possible.
Corsair Flash Voyager USB 3.0
The Corsair 32 GB USB 3.0 drive is a funky looking thing that competes with the previous two drives. Like the others, it too has the same USB 3.0 capabilities, but unlike the previous, the Corsair 32 GB USB 3.0 drive has a max read speed of 200MB/s and a max write speed of 40MB/s. Like the Kingston DataTraveler R500, the Corsair 32 GB USB 3.0 drive has a durable rubber housing, so if you happen to drop it, your files will not be damaged. While the Kingston DataTraveler R500 has customers claiming their drive to be water resistant, the Corsair Flash Voyager USB 3.0 actually is. The Corsair Flash Voyager USB 3.0 is compatible with an array of systems including Windows, Mac OS, and Linux. Plus, it has a 5-year warranty. Not many USB drives have that sort of protection.
Sony Micro Vault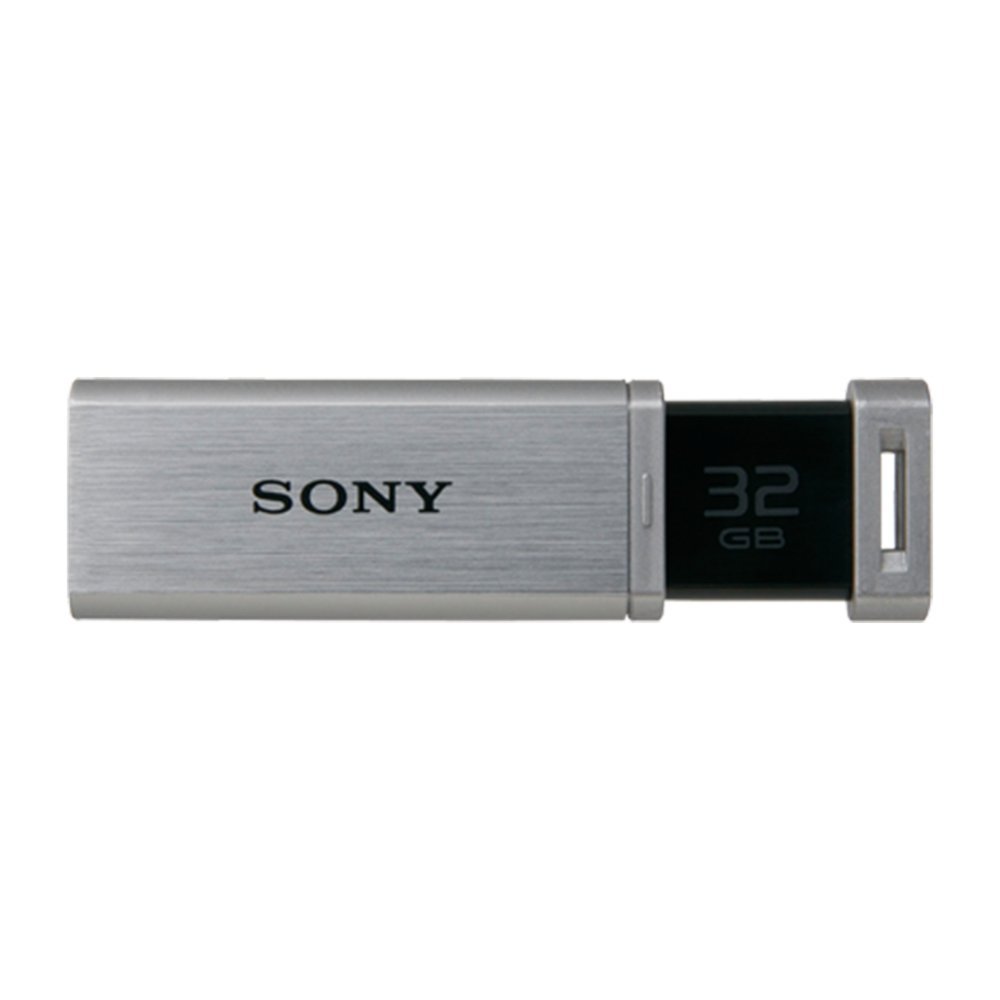 In terms of size and USB 3.0 capabilities, the Sony Micro Vault is no different than the previously named devices. In design, however, the Sony Micro Vault is completely different. The device is made of a refined aluminum material, giving it a classy, sophisticated look. The USB slides out of its spring-loaded casing. Closed, all you can see is the slit in the metal. The Sony Micro Vault claims to have a transfer speed of 120 MB/s, and be ideal for transferring large-sized data like HD movies and photos. Many customers have positively commented on its small size and light weight.
Verbatim TUFF-'N'-TINY USB Drive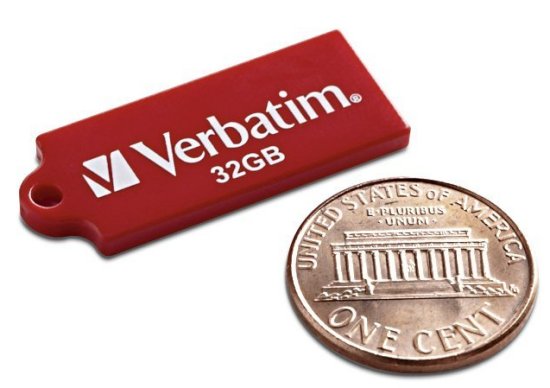 Verbatim is known for its high quality blank CD and DVDs, so it may be news to learn that they not only make USB drives, but some of the best USB drives out there on the market. The Verbatim TUFF-'N'-Tiny USB Drive takes pride on its size (its dimensions are 1.19 X 0.5 X 0.06 inches), and with its penny-like width, it is an impressive fact. The outer casing is red. The Verbatim is dust and water-resistant, and immune to static discharges, which are not only detrimental to the effectiveness of USB drives, but are also dangerous. It is compatible with Windows 7, Vista, XP, and 2000, making it the only USB drive on this list to mention compatibility with systems that old. It even includes Mac OS 9.x (or higher) and Linux kernel 2.6 (or higher) compatibilities. It also comes with a lanyard key ring.
There are many USB flash drives out there on the market, but if you are a frequent user of these devices, it is best to invest in a top-notch product. Weigh your options and pick the best product that fits what you need.