Last Updated on January 24, 2023
Do you want to get high rankings in search? Are you looking for ways to find profitable keywords? Do you have little time and money for keyword research?
The secret of content success is to choose right keywords that your target audience are looking for and create well-shared and well-ranking content on your website. Most of webmasters are wrong when choosing high search volumes that everybody is looking for. There is much competition and they can't stand this chance of ranking.
Long-tail keywords are easy to rank and, as they are less competitive, can help getting high-quality leads to your content. For example, Amazon gets 57% of sales thanks for long-tail keywords.
How to find these long-tail keywords?
I will share top 7 recommended tools for searching these keywords in any field. Some of them are free and a few ones are paid.
SE Ranking is a very popular long-tail keyword research tool that uses its own inner database and finely tuned to provide you a complete set of keywords you need. All results are filtered based on the popularity's factor: high, medium and low and exported in the CSV and EXCEL formats.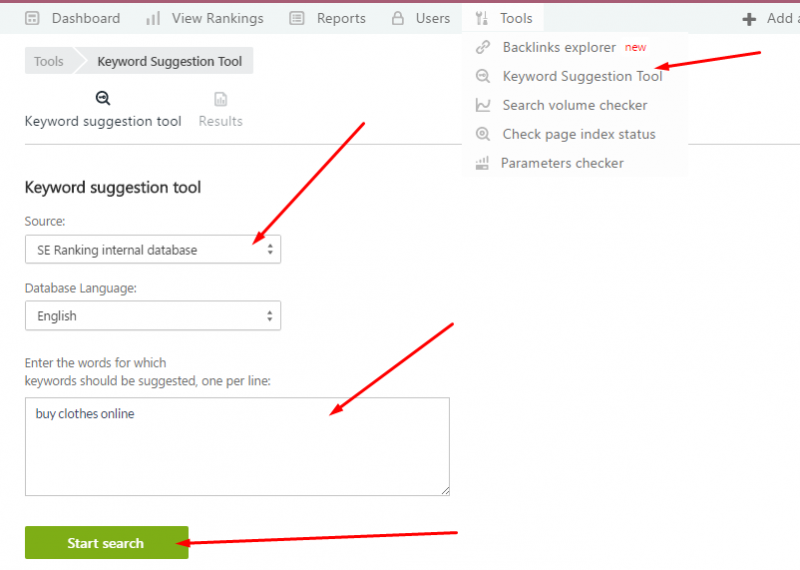 At any stage of your marketing campaign SE Ranking allows you to adjust the set of selected keywords to your project wisely.  As soon as you add them to the project, you can enjoy the well-detailed statistics on the selected keywords like Monthly Search Volume and Competition (data based on Google Keyword Planner), Keyword Efficiency Index, Suggestion Bid, Search Rankings  and the number of Search Results.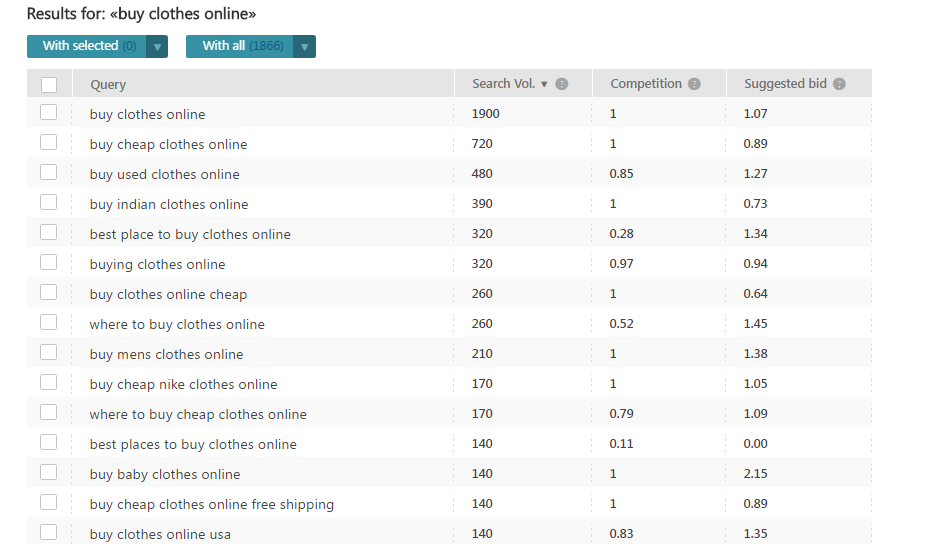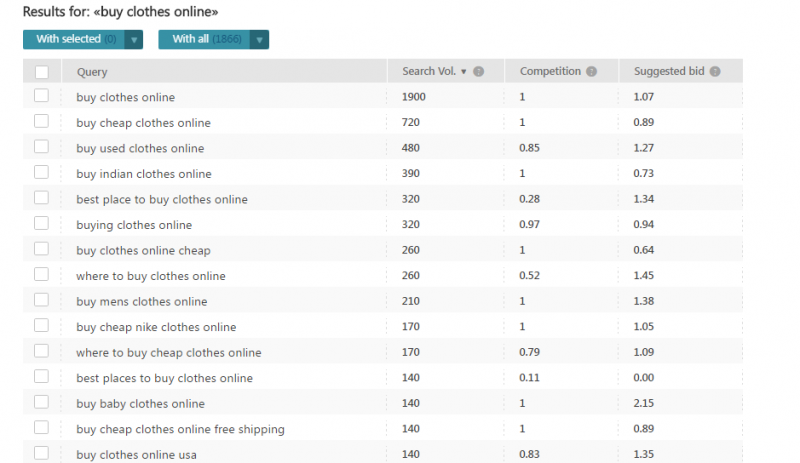 Answer The Public is a cool keyword data visualisation tool.  The tool performs the following types of keyword search: preposition based keywords ("for", "like", "near", "with", "without", "to", "versus"), question based keywords ("which", "who", "what", "why", "when", "how", "are" and "where") and alphabetical list keywords (26 lists of results related to your keyword search). All given results are downloaded and can be used in presentations and reporting.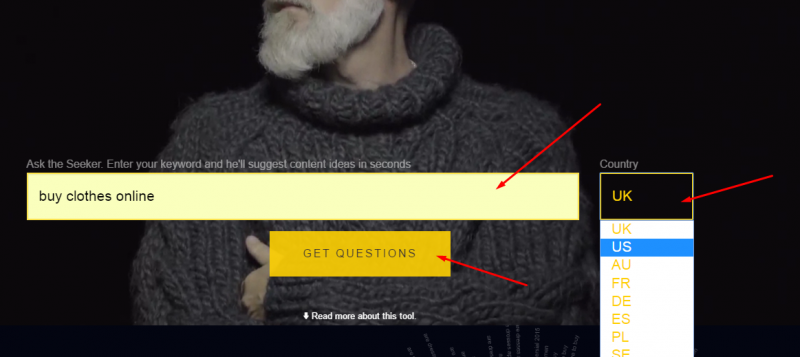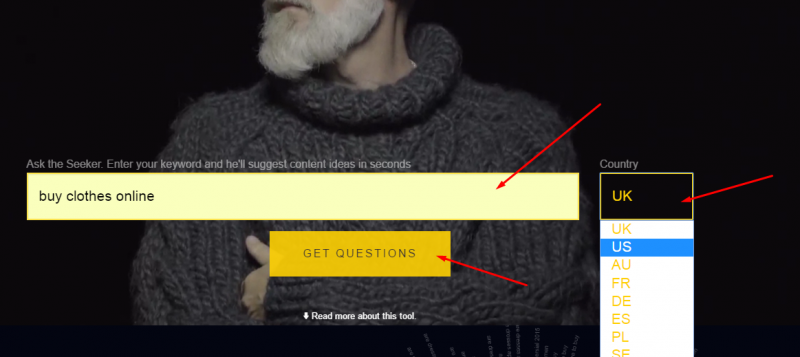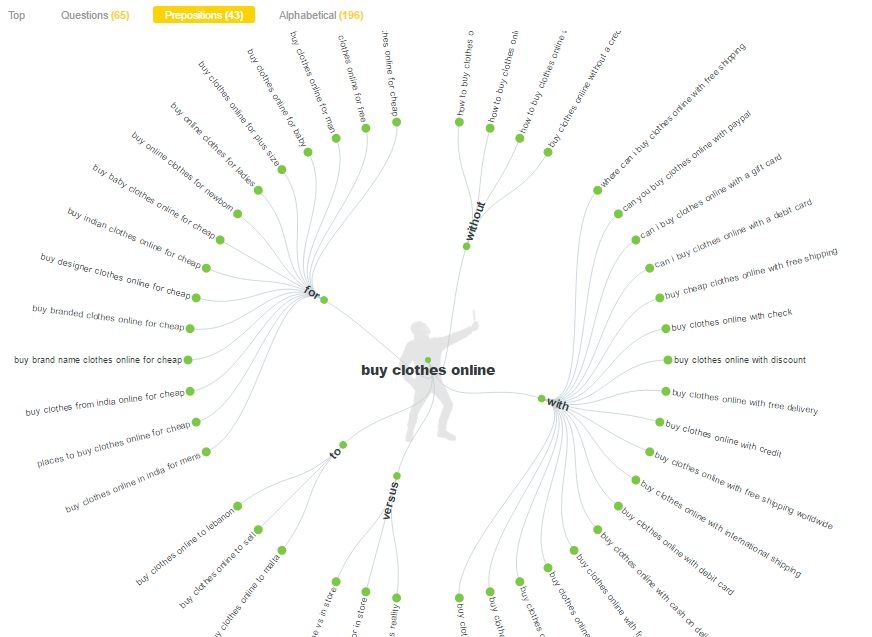 The data can give you an inspiration for content creation.  The tool can be a good alternative tool to Google Trends. It is easy to get user search keywords that always use Google search homepage and helps you to win your potential customers.
Google Keyword Planner is a free unique tool for internet marketers and website owners that look for long-tail keywords. Once you enter a keyword phrase, you will get different suggestions with traffic volume estimation and competition.  Make sure that it has some limitations in comparison with a paid tool.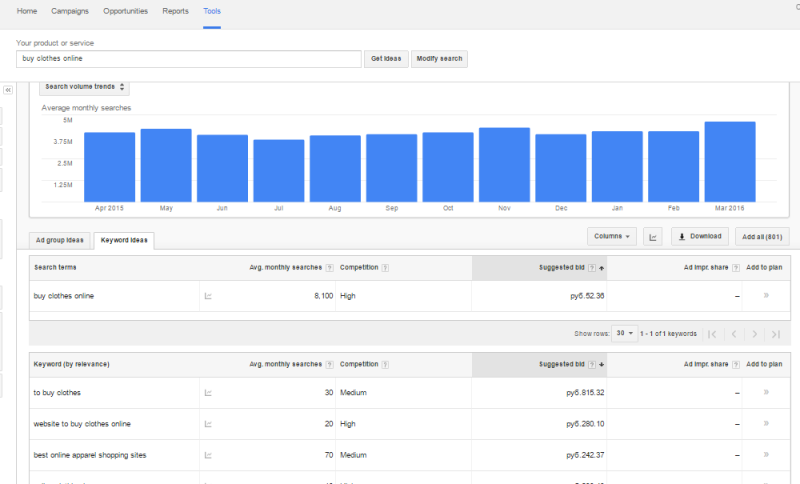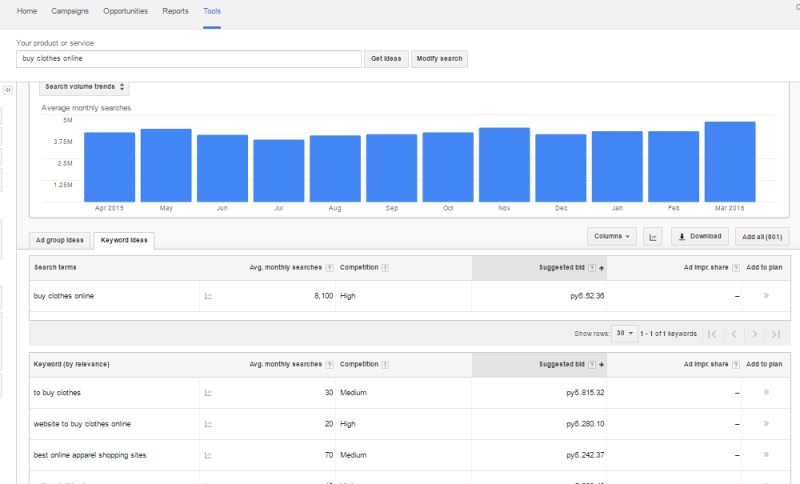 Everyone looks for some unique and decent search terms and not too much competition.
But there is a problem with this tradition keyword research. The tool displays the same keyword results to everyone who is searching for, including competitors. It doesn't mean that it is useless, contrary, the Keyword Planner helps you to select the best keyword ideas from the whole list and use them to create new keyword ideas.
KW Finder is free to use for some searches and gives you a short impression of keywords that are easy to rank. The tool is similar to SE Ranking that provides a detailed information on how competitive a keyword phrase (for SEO and PPC) is,  about search volume data and the top Google results for each keywords. The best feature of KW Finder is the ability to view top ranking sites for a certain keyword with theirs metrics and SEO competition.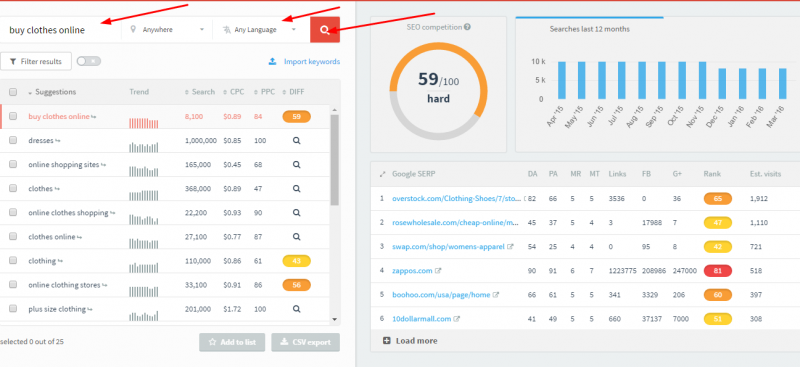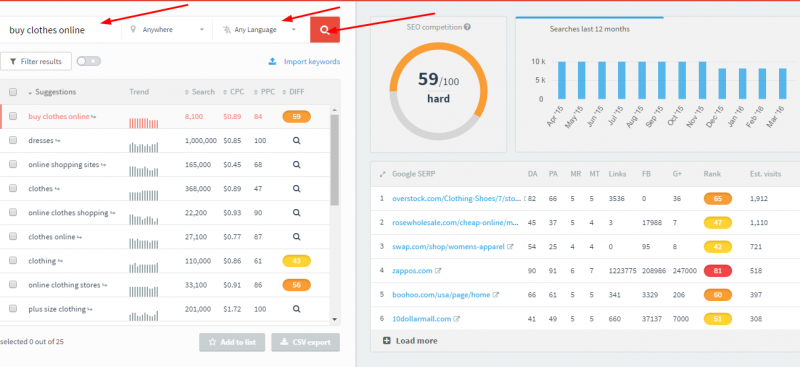 As soon as you are done with keyword research, you can save the list and export in the CSV format. KW Finder is a free tool with limited searched per day. If you need more keyword research, you can subscribe the paid version starting at $29 per month.
UberSuggest is a free long-tail keyword research tool.  With this tool you will get not only information about search volume and competition, but also a complete list of  alphabetized and numerical variations of an original keyword phrase.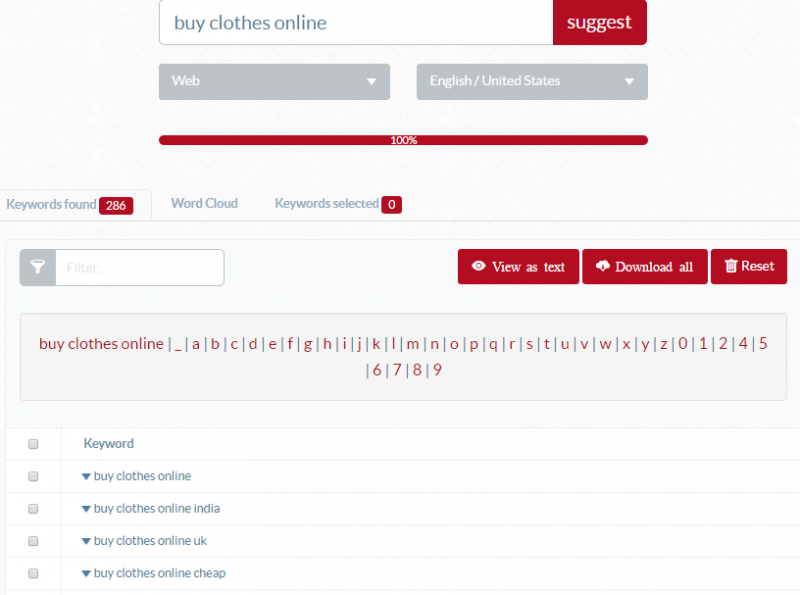 The tool uses Google suggests and other research services for finding keywords based on your target market like shopping, video, web, news and etc. This is a great option to find best long-tail keywords for PPC projects.
Soovle is a great customizable keyword search tool that pulls different suggestions from all sorts of search engines like Google, Yahoo, WikiPedia, Amazon, Bing, YouTube, Buy.com amd Answers.com. It is also a good brainstormer that allows you to auto-generate your own ideas and write great content on your blog.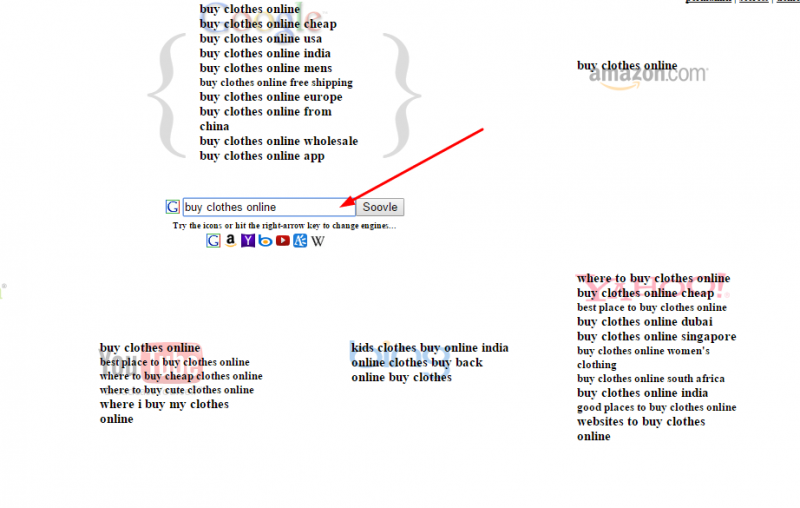 Regarding results, they are not always coherent, but it is quite expected, especially if you get data from different search resources. All your searches can be saved to use later on and create a list of best keywords that you can download or view in Google Trends.
HitTail is an awesome paid tool for those who run business websites, e-commerce websites and professional blogs. It will suggest you not only long-tail keywords to target, but also help you to drive targeted traffic and create more niche-related content.
The tool uses its own VM Tools data to get keyword suggestions. One of the HitTail benefits is that it includes Google search data from around the globe and other search engines. The functionality is awesome, helps you to grow your blog and never run out of content ideas in future.
Conclusion
High search volumes can't always help you to get high conversion rates. Keep in mind that semantically-related long-tail keywords can be cheap and result in higher conversions than using short-tail keywords. The most important thing is to find out what keywords can give you high value to your target audience and your website.
Do you know other long-tail keyword tools? Let us know below!