Last Updated on March 8, 2022
A good relationship makes you happy. This goes for lovers, friends, and even family. Healthy relationships are extremely beneficial and make life easier to navigate, even in the face of daily stress and challenges.
However, not all relationships are healthy. When you're in a toxic relationship, you constantly second-guess yourself, feel worried, or feel on edge. Toxic relationships will not only make you sad and frustrated, they can also bleed into every aspect of your life – causing stress, sleeplessness, and even bad health. 
You would think that people would steer clear of toxic relationships but the truth is, it's sometimes hard to identify when a relationship is toxic at all. This is especially true when you are the one in the relationship yourself. It's even harder when the relationship used to be good. Toxic relationships can begin as healthy, happy relationships and that degrade over time.
Read on to find out the key signs of toxic relationships and learn if you need to let go.
What is a Toxic Relationship?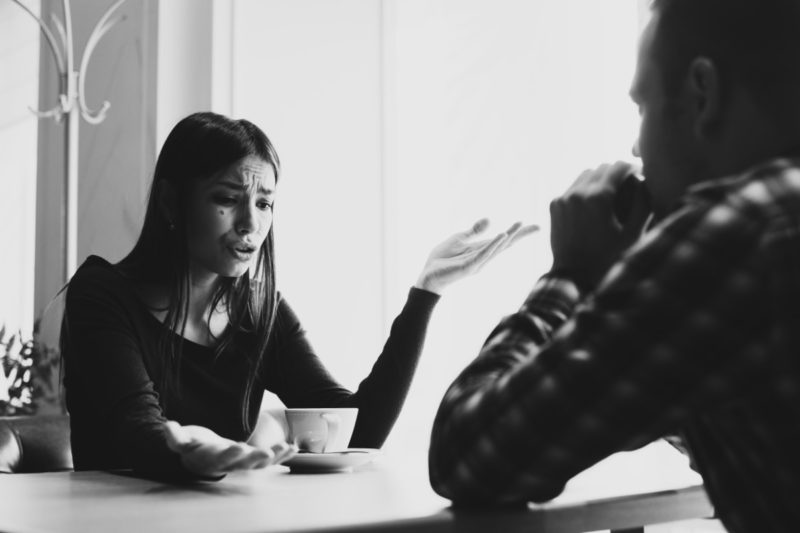 When someone says "relationship", you might immediately think of romantic partners – a boyfriend, girlfriend, husband, or wife. But toxic relationships aren't just limited to romantic ones. Any type of relationship can become toxic.
This includes relationships between family members, friends, or even work colleagues. Understanding this helps you realize that any relationship can become toxic.
A relationship is considered toxic when it begins to contaminate your feelings of happiness and makes you question your worth. Sometimes this happens when a toxic person gets into a relationship and begins the cycle with every new relationship they make, leaving broken relationships and hearts behind them. 
However, not all toxic relationships are the fault of a toxic person. Even a perfectly good relationship can turn toxic over the years. This is usually due to bad communication that results in unmet needs, unfulfilled wishes, and overall disappointment. These feelings can fester and turn a good relationship bad over time. This can happen to even the strongest people, too.
It's important to remember that often, it's no one's fault. This will help you spot these types of relationships easier and either get out of them or make the changes necessary to improve the relationship. The most important thing is to be aware and understand that no good relationship should leave you feeling dejected, sad, insecure, or unhappy.
Top 10 Signs You're in a Toxic Relationship
Since toxic relationships have the potential to affect your life even outside the relationship, it's important to be able to determine if your relationship has become toxic.
Here are some of the warning signs that a relationship is no longer healthy.
1. You Feel You Are Always Wrong
When someone always makes you feel like you can't do anything right, there is something wrong in the relationship dynamic.
Good relationships celebrate you, not make you feel like you are constantly messing up. If you find yourself second-guessing everything you do or your partner or friend is always telling you that you've made a mistake, it's a definite red flag.
2. Your Self-Esteem is Suffering
Toxic partners are never satisfied with anything you do. They will always criticize everything—the way you dress, talk, even how you do your hair. Over time this will cause your self-esteem to crumble and you will begin to feel like you are not good enough.
Remember, a real partner will appreciate you for all your unique qualities. If you are constantly being put down, that could be a sign to get out.
3. Controlling Behavior or Excessive Jealousy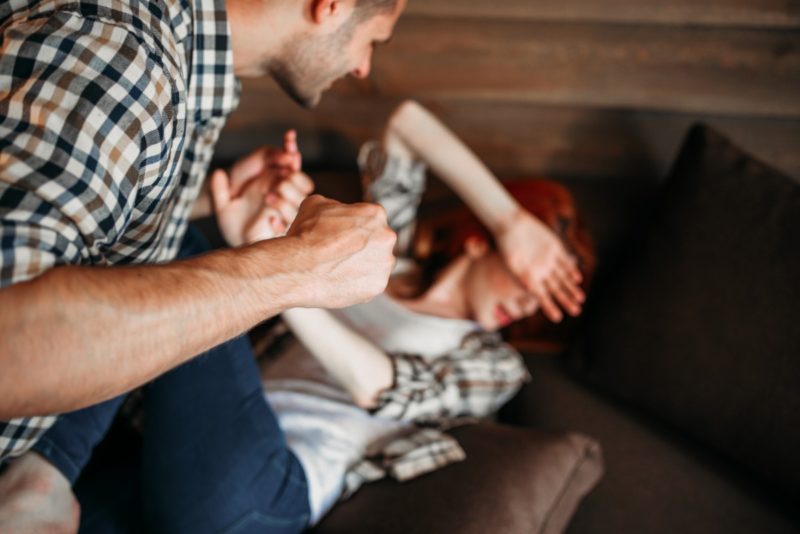 This one is a slippery slope because at the start of every relationship, both partners usually always want to be together. Many women often find jealousy in their partners sweet in a certain way. However, while a little jealousy is normal, excessive jealousy leading to controlling behavior is not.
Even if you are in a relationship it's okay to do things on your own. Seeing your friends, spending time with your family, or even needing to work overtime are things that shouldn't be held against you. If your partner insists you can only be with him or her, something's not right.
4. It's Always About Them and Not You
In most toxic relationships there is a clear imbalance of power. One side always wins and the other always loses. If you find that your relationship is always about the other person and never about you, it's another clear sign that they aren't being considerate of your needs and your contributions.
5. You Find Yourself Wishing Things Were Different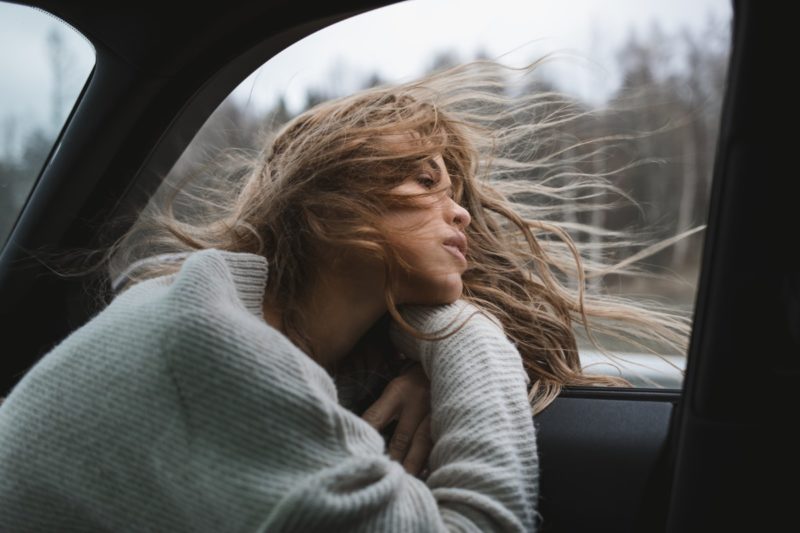 Not all relationships are perfect and it's perfectly normal for you to want to change things once in a while. However, if you always find yourself wishing that things were different or praying for things to change then you need to stop and assess why you are in this relationship in the first place.
Daydreaming of scenarios where things are better is a clear indication that there is a problem with your reality.
6. Your Partner Stonewalls You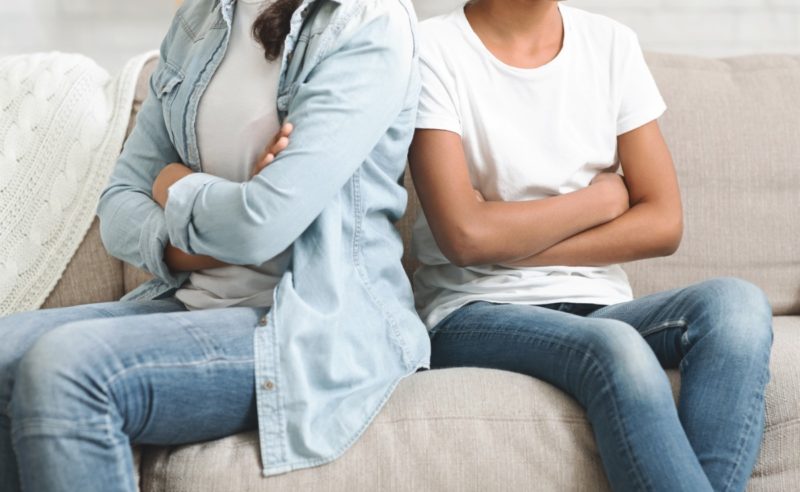 Fights happen in any relationship. That is normal. But in toxic relationships, these fights don't resolve anything. Most of the time toxic partners will just stonewall you. This means that they will stop listening or even allowing you to express how you feel.
Once they shut you out like that, there will never be any improvement. Some say that stonewalling itself is a form of relationship abuse.
7. You're Not Allowed to Change or Grow
A healthy relationship is one in which both partners understand that people don't always stay the same. As we get older and experience new things, we grow, change habits that no longer work for us, and learn new things.
In a toxic relationship though, you are not allowed to grow or change. Toxic partners want you to stay the same for fear of losing you or losing their control on you. Remember that if your partner or friend cares about you, they will always support your journey of self-discovery.
8. You No Longer Communicate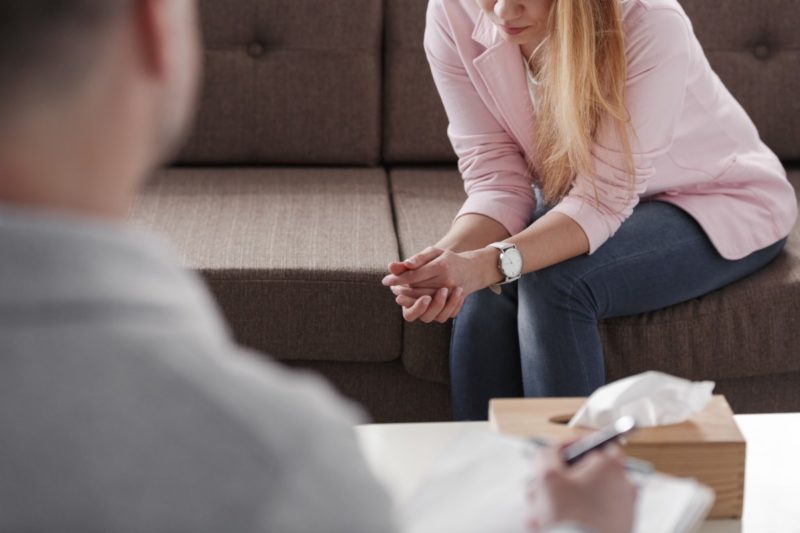 Being in a toxic relationship long enough will eventually kill your desire to express yourself. Maybe, in the beginning, you tried to share your thoughts and your needs, but over time you learned that these needs never get met or that sharing how you feel ends up in a fight. Eventually, you'll stop communicating and that's not right.
9. Your Friends and Family are Worried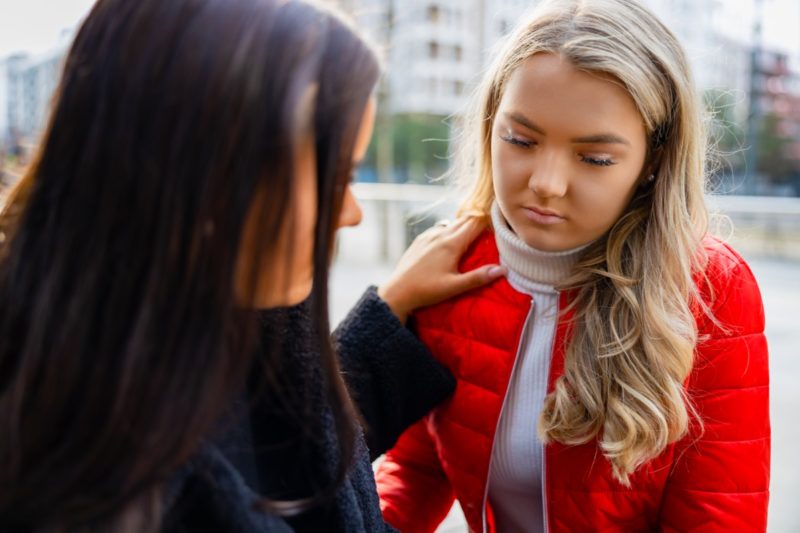 Sometimes you may be too close to the topic to recognize toxic behavior, but a telltale sign that something is wrong in your relationship is when friends and family are worried or express their concern. These are people who love and care for you; if they are worried, maybe you should be too.
10. Any Physical or Verbal Abuse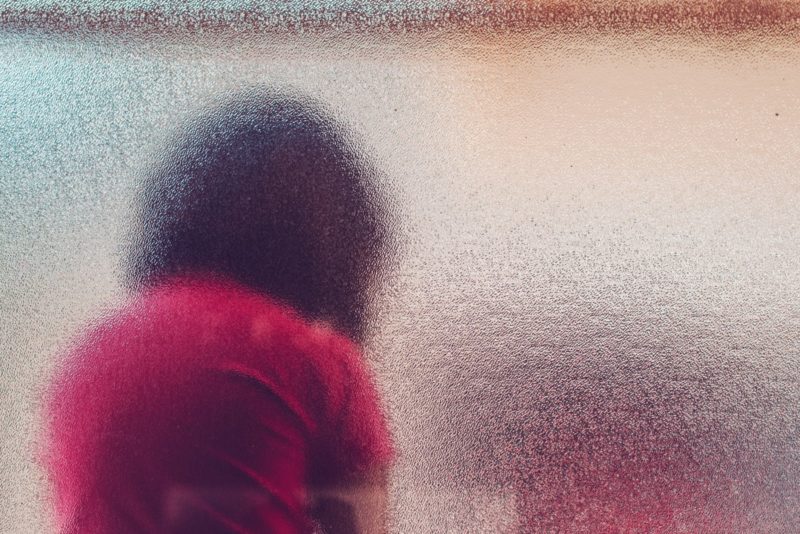 Of course, the final and most obvious sign of an unhealthy relationship is verbal or physical abuse. No matter what happens, there is never an excusable reason for this behavior.
No More Toxic Relationships
Relationships can be tricky and there will always be ups and downs. But don't get trapped in a toxic relationship that could negatively impact your whole life. Remember: a good relationship is one that makes you feel good, supports you, and uplifts you.