Last Updated on February 23, 2021
If you are an amateur investor then you may have found that your knowledge has increased and you are looking for more advanced ways of selecting stocks that are likely to be winners.
It won't be a surprise that professional investors use a series of methods to identify their best targets and the good news is that these methods are available to any investor who cares to use them.
In this article, we're looking at 5 of the most important methods that full-time traders use to decide whether to buy, sell or hold.
Bottom-up fundamentals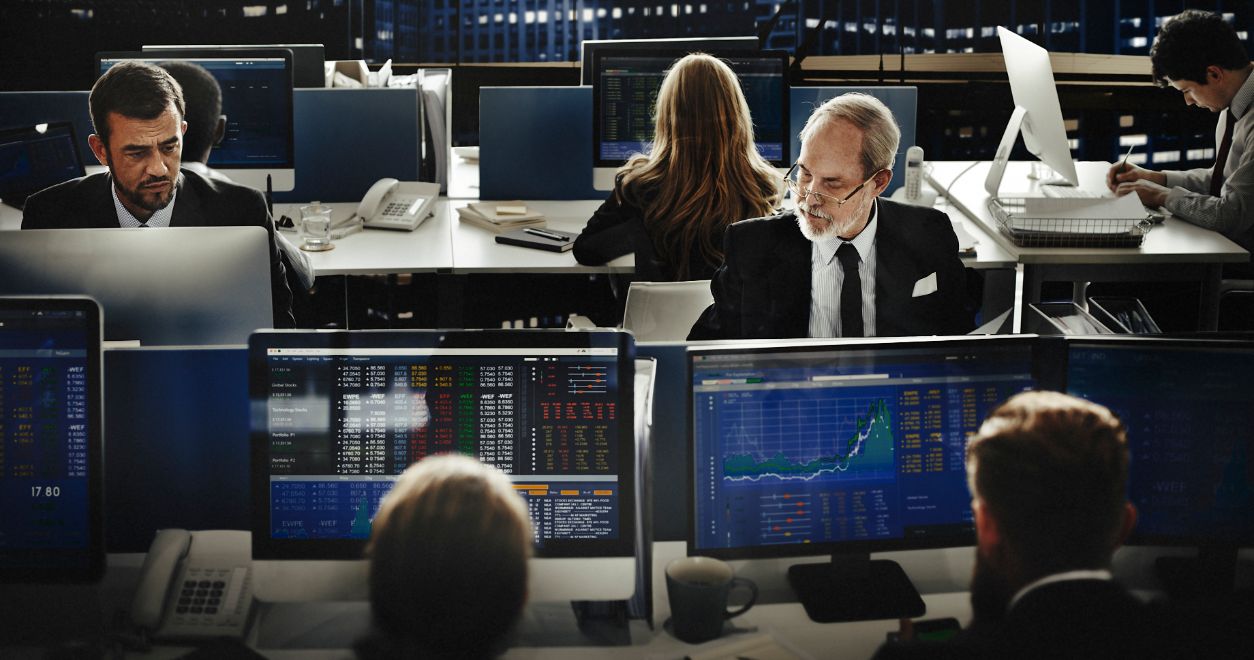 Many of the methods we see being used on the market are technical analysis methods. This means that they look at charts, patterns, and movements to predict the price of a stock.
With fundamental analysis, investors look at the fundamental background of the business to assess its worth and by extension, its stock price.
There are two types of fundamental analysis, top-down and bottom-up. Both are to a large extent an old-fashioned way of working out a stock price but that doesn't mean that they aren't useful. They've been around for so long because they work!
The top-down analysis looks at the wider macroeconomic indicators such as the jobs market, economic health, and sector indicators to value stocks.
But for newer investors, a bottom-up analysis is probably the best way to start. This involves looking at the fundamental numbers concerning the target company.
The analyst will look at things like the amount of debt the business has, whether it is outperforming its competitors, any new products it has in development, and its general placement in the marketplace to decide whether this business is a good prospect or not.
The good thing about starting with this form of analysis is that it gives you a good grounding in what things make a business worth more money than its peers and builds on your knowledge allowing you to adopt more nuanced analysis methods in the future.
Trendline analysis
One of the most used and easiest forms of technical analysis, trendline analysis is the practice of taking the movement over time of a stock as an indicator.
Technical traders will draw a line between at least two points on a graph of a particular stock price, if the line is upward it shows a positive outlook, and conversely, a downward line indicates rough waters ahead.
A trendline can be drawn using a data set that covers any period of time whether it be 10 minutes, 10 hours, or 10 days depending upon the trader's preference.
The fact that there is no calculation needed, and that the method is simple, quick, and easy to understand makes this an excellent tool in the trader's armory and is one of the reasons that it is arguably the most popular analysis method.
Momentum Indicators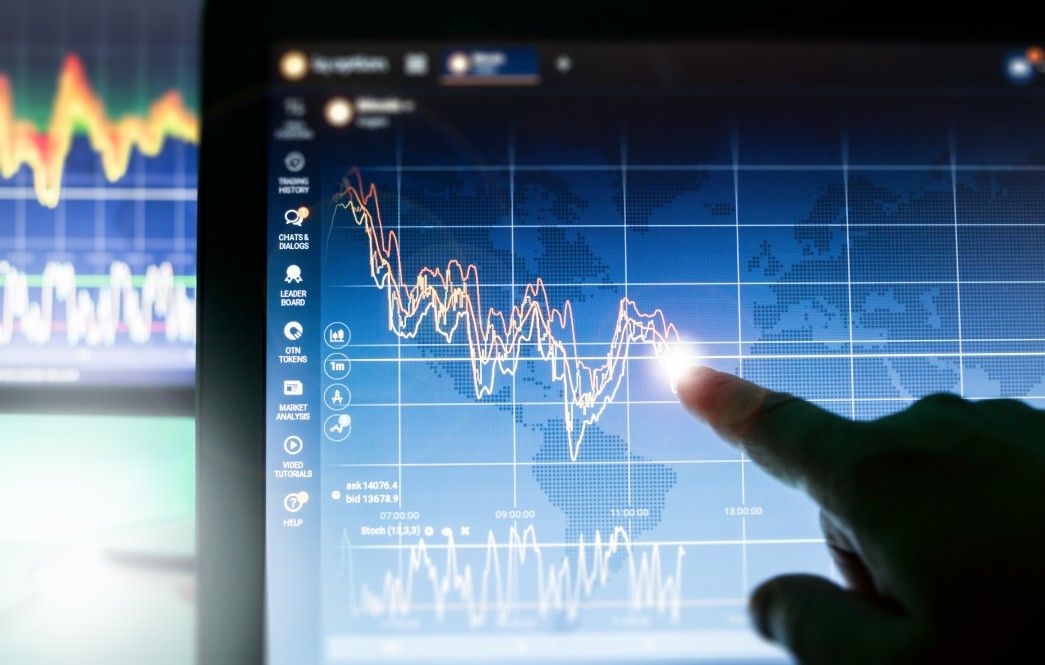 One of the staples of a technical trader's toolbox, momentum indicators are used to identify the attractiveness of a stock based on the movement seen in the marketplace.
One of the key techniques and a classic in the investment world is the Relative Strength Index (RSI). Created by J. Welles Wilder Jr. in the late 1970s; his "New Concepts in Trading Systems" (1978) is required reading on any technical analysis course.
RSI is used to assess the relative strengths of different stocks based on price movement over time and this is then used as a starting point to work out whether a stock is being over or undersold.
The good news is that although this method requires some heavy-duty calculations, a good stock scanner will have these functions built-in and can be used to rate the RSI of a stock automatically.
Momentum indicators are useful for full-time investors and day traders as they require a watching brief to be kept on the market place however this is where a stock scanner can again be useful as an alert can be set up to automatically let you know when a stock falls into your pre-set target range.
3 black crows (and 3 white soldiers)
Many traders use candlestick charts to analyze the performance of stocks and the 3 black crows are based on the appearance of bad news in these charts.
Although the candlestick chart only shows what has already happened, the theory behind 3 black crows is that if there is a consistent downtrend then this presages a bearish reduction in price.
In candlestick charts, stocks ending the day lower will be black or red. When there are three long-bodied black days in a row, some traders believe this to be a forewarning of a bearish reversal.
In contrast, 3 white soldiers are where three days of good results indicate a bullish period of gains is on the cards.
Stock scanners
OK so this isn't strictly speaking an analysis method, more an analysis tool but it is still something that every trader needs.
A stock scanner does all the hard work for you, finding stocks that only fall within the strict parameters that you set.
Because you are only seeing stocks that you would consider buying, a good stock scanner will allow you to concentrate your energies on choosing just the very best targets rather than spending hours sifting through no-hopers.
Now just like any app, there will always be a debate about the best stock scanners, but the important thing is that even the worst will still save you a lot of time and a good scanner will revolutionize your trading.
Now a word of caution before you go ahead and sign up for a stock scanner right away; stock scanners only work well when you have a clearly defined strategy because the filters are designed to exclude stocks that don't fall into that strategy.
If you don't have a strategy then how are you going to set your filters?
Moving your investment strategy to the next level
When any of us start out in investment and trading, we often don't imagine that it can be so technical but actually, the best gains are made by the people who do the most homework.
It is important to note that none of the above methods should be used in isolation and indeed successful traders will have a basket of methods they employ to identify the best targets.
The methods shown above all add to your understanding of particular stocks and cut down the risk of investing, identifying the most likely assets that are going to perform well.
Try some of the methods out in your dummy account and see what works for you.