Last Updated on April 2, 2019
Music is everywhere. From the soft rustling of leaves, to the titillating sounds of an ethnic drum, melodies hang in the air like unsung songs waiting to be heard. People love music so much we carry it around in our pockets, too. But what about sharing music you like? Ever thought about how to seamlessly transfer music from Mac to Android for instance?
It's typical nowadays to have multiple devices, particularly for music lovers. But managing and maintaining all those music files can be a drag. Apart from transferring safely between gadgets, you want an all-in-one solution where you can also download, backup, and enjoy the songs you like. Sounds like a costly revolutionary app?
Not with iMusic.
What Is iMusic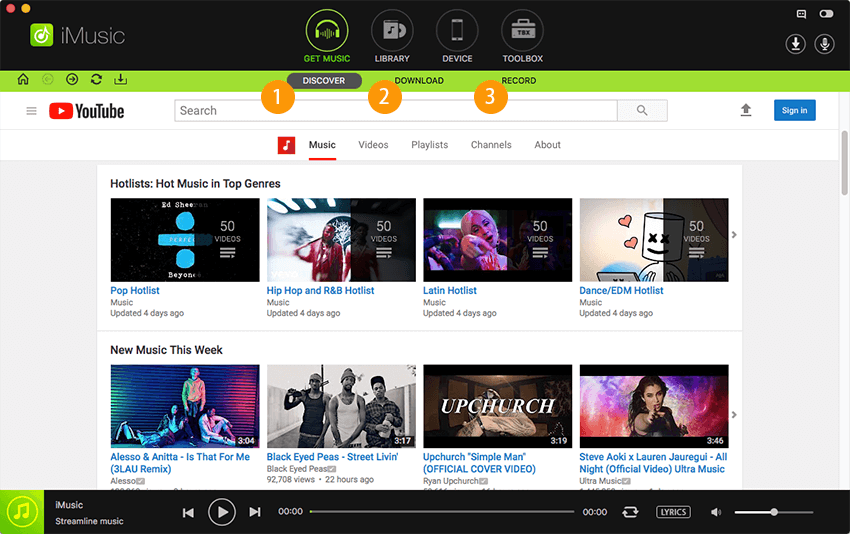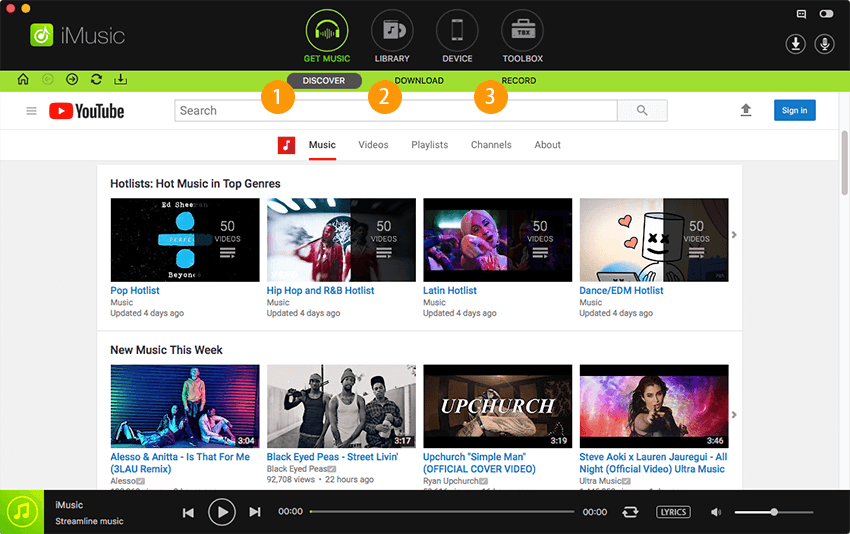 iMusic is an all-in-one music transfer program that helps you manage, download, record, and most importantly, transfer music from Mac to Android devices, and vice versa. With one quick installation, you can get a better handle on all your music files, across all devices. This app makes collecting and listening to music feel less of a grind, and more of a fun task.
It's a great accompaniment to your iTunes because it allows one-click transfer of your entire playlist to an Android device. Similarly, you can use it to transfer music files from your Android phone to your iTunes library. Whether it's your favorite tunes or audio books, you can count on iMusic to make sure there's always music ready for you to enjoy anywhere, and with anyone.
Aside from seamlessly transferring audio files, iMusic can also download music from over 3,000 sources, including YouTube, Spotify, Vimeo, SoundCloud, and Dailymotion. It converts them to MP3 right on the app so you don't have to. If you love music videos, the app also supports HD downloads, too.
Finally caught that popular song on the radio but can't download it yet? Use the record function and even add ID3 tags that will come in handy when you want to manage your music library.
Thanks to all these cool features, it can be hard to imagine what your life was like before iMusic. Transfer, download, sort, backup, restore, and even delete duplicate songs – all of these with just one click.
How Does iMusic Work?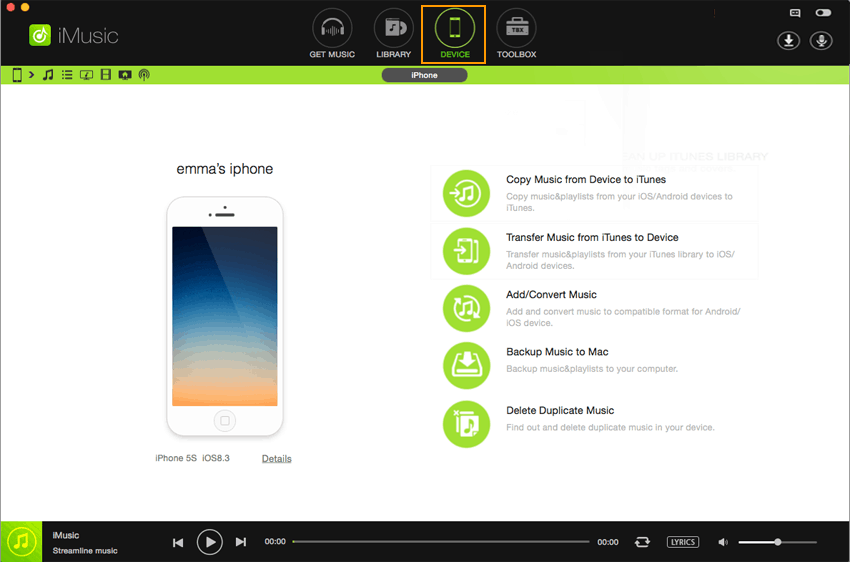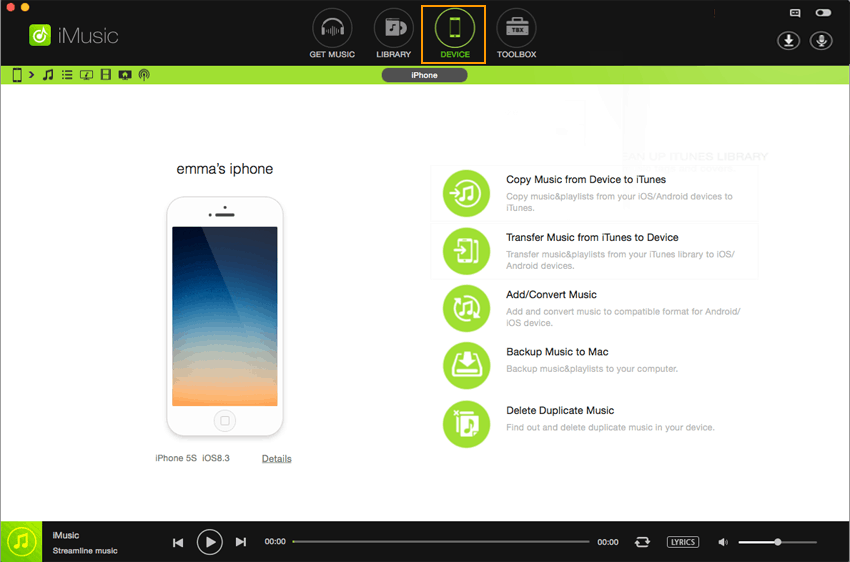 Of course, there are plenty of third party music apps out there to help you manage your favorite tunes. Two of the other popular apps in the market today are Android File Transfer and Google Play Music.
But they're usually lacking in features, or have restrictions that keep you from transferring the files you need. In some worst case scenarios, other apps may even require you to root your phone.
With iMusic, you don't need to do all that. In fact, after you install the app, there are just two easy steps to begin managing all your music using just one platform.
Here's how to transfer music from Mac to Android with iMusic:
If you have audio files from a folder you want to transfer, just launch the iMusic app from your Mac, then connect the Android device using a USB cable. Follow the debugging instructions. When a successful connection has been made, the name of your Android gadget will appear under 'DEVICE' on the iMusic platform.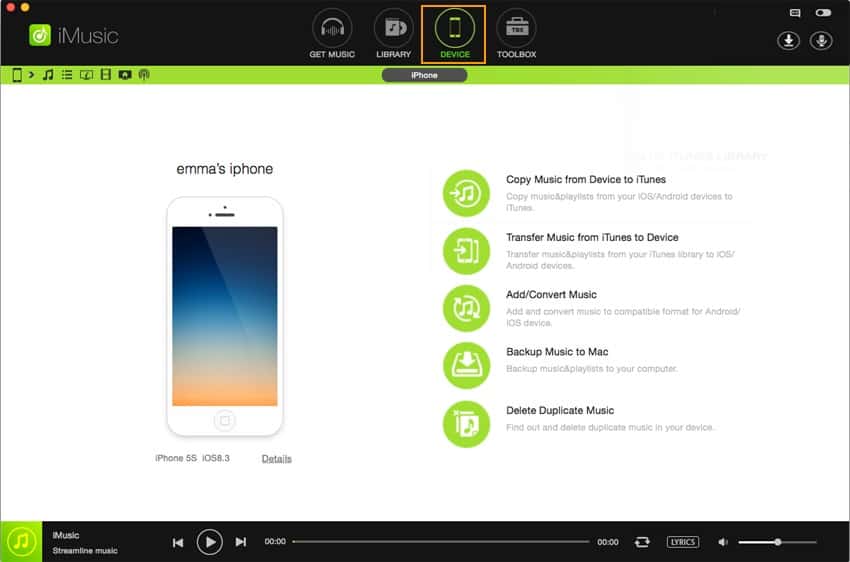 Next, click the tiny musical note icon on the upper left-hand corner, or the '+' symbol on the right-hand side, to start looking for files to transfer. Once you've selected the songs (or an entire playlist), click 'OPEN' and that's it! Simply wait for the app to finish transferring your favorite tunes on your Android device.
Got a playlist on iTunes you want to share with your friends? No worries. Following the same steps, simply connect the Android device to your Mac with the USB cable and complete the debugging instructions.
Once done, go to the LIBRARY section of the iMusic app. Here you'll see all your saved music on iTunes. After picking which songs to transfer, just right-click directly on the window, select 'ADD TO', and choose your connected Android device.
No need to root phones, or experience the hassle of restrictions you normally would in other third party apps. With iMusic, everything just flows like smooth jazz.
Managing, sharing, and downloading songs that make your heart sing shouldn't have to be complicated nor expensive. After all, music is a universal language understood the world over. With iMusic, all you need is to download the app. Then it's up to you to sort, download, and share what you love most. The app simply makes everything simpler, faster, and less of a hassle.
No need to pay exorbitant amounts to get the kind of world-class features that iMusic offers. You can even try their services for FREE! Wondering how to put music on Android from Mac as well as other tutorials? Visit their webpage for more details.
What are you waiting for? Enjoy more of what you love when you download iMusic today.