Last Updated on July 14, 2020
Travelling isn't for leisure alone. There are several reasons one would travel across the globe. Some might take it as a hiatus from their busy life, some to visit a relative or a friend, while some would fly for business trips.
Whatever your reason may be, traveling expands our network as well as our knowledge about specific topics. This is exactly why you would notice entrepreneurs hopping from plane to another, for the sake of their businesses.
To be a successful entrepreneur, you have to understand that traveling is an essential part of the process. This is where you meet potential suppliers and investors. Aside from that, the global scene is also an avenue for research through experiencing different cultures, meeting new people, and attending forums and symposiums where you can also introduce your brand to a new market.
Given all that overwhelming excitement to further strengthen your business and to bring your product into the world, going into the details of preparing a trip abroad can be too much for you.
That is why we've prepared a handful of tips that you can apply every time you fly out of the country. It'll lessen potential stress and hassle before you embark on that business trip.
Prepare a to-do list beforehand
You don't want to be hurriedly looking for a car service because you forgot to do it in advance right before you meet up with a very important client, do you?
What you can do is to prepare a detailed list of reminders before you even begin packing. This can help you follow a track. Just make sure to give allowance for some mistakes. At least, you'll be ready for anything that isn't part of the plan.
Pack smart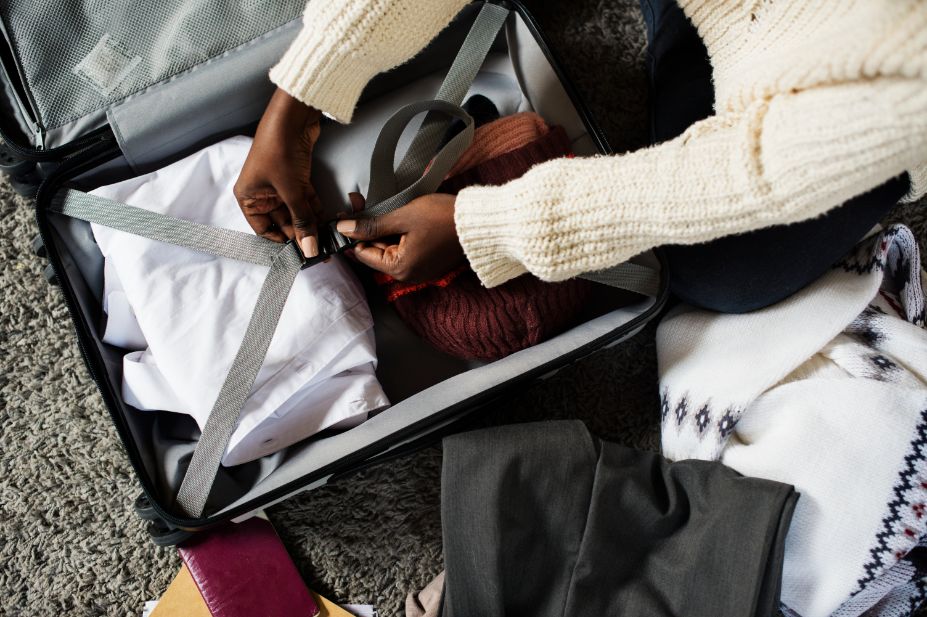 Traveling for business purposes is different from traveling for leisure. You should take into consideration the important stuff you need to bring that concerns your business along with other personal essentials that have to be in your pack.
You don't have to bring your whole office, picking the best suitcase for the situation is the trick.
You might also want to note that checking in your baggage can eat up your time. So, make sure all your stuff can be packed into one carry on luggage that's easy to tow around especially when you have a super full schedule with very limited time. If you do happen to have more than you can take via carry-on,  check out this article on best checked luggage.
Use a business credit card
The best financial management advice ever given is to separate your personal expenses from your business finances. It saves you the time to manually identify and divide the money that goes in and out of your bank account.
Same goes for your purchases. Using a different credit card solely dedicated for business-related purchases will help you in the long run.
It's also helpful, especially when you travel, you only have to bring one card with you, and you're good to go. Carrying a large amount of cold cash in your purse can be an issue for your safety. You don't want any unfortunate circumstances to happen to you when you're out of the country for some business matters.
Most of these cards have corresponding reward programs that can even be useful for your own personal trips.
Develop a system for TSA security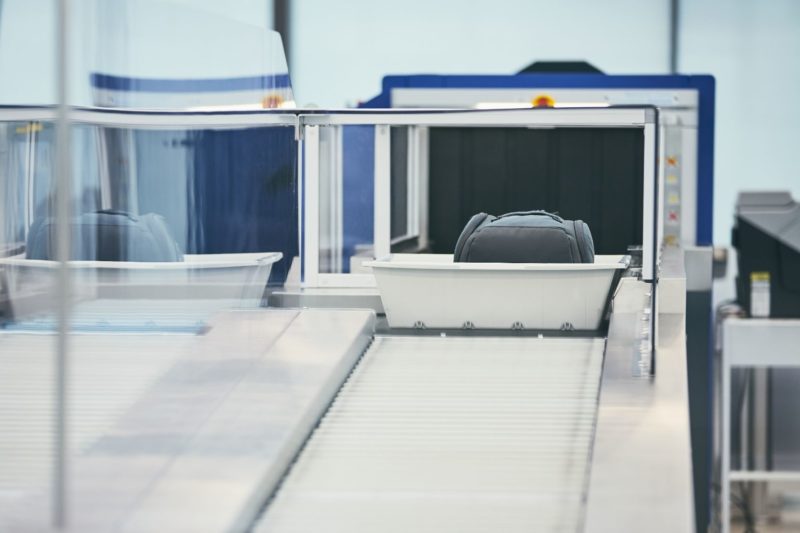 TSA security can be a bit intimidating, even daunting for no reason at all sometimes.
To help you get through security without a hitch, developing a system can do wonders for you. This is also to ensure that all your important belongings, including those you need for your business, are with you even after you reach the other end of the conveyor belt.
What works best is to put your carry-on luggage on the belt first, and then your laptop bag. You can place your valuables like a cell phone (which by the way contains all the important emails and contacts for your business) and your wallet inside the pockets of your jacket and then put in on top of your laptop bag.
That way, you can be confident that all your important stuff are safely tucked inside and by the time you reach the other end, you won't have to worry about someone else picking up your phone and your wallet whether accidentally or on purpose because your carry-on luggage came first.
You don't have to worry about your passport and your boarding pass because you can carry it with you through the x-ray scanner.
Track your travel expenses using apps
Technology really comes in handy. Several apps are useful for tracking travel expenses. While writing down on paper is good, it can take up more time compared to just typing on your phone and then it automatically goes under a specific category.
Despite it being a business trip, you still have to make sure that you are within your budget and that no unnecessary expenses will be incurred.
One of the apps that you can download is Evernote which allows you to jot down important notes on specific purchases and can even store images of your receipts.
Another app that can help you manage your travel expenses is Concur. It works well for those wanting to track the expenses of an employee or a business partner outside of the country. It allows you to create an expense report that you can easily submit on the app. You can even book and manage your itineraries using this app.
Bring your electronics for continuous work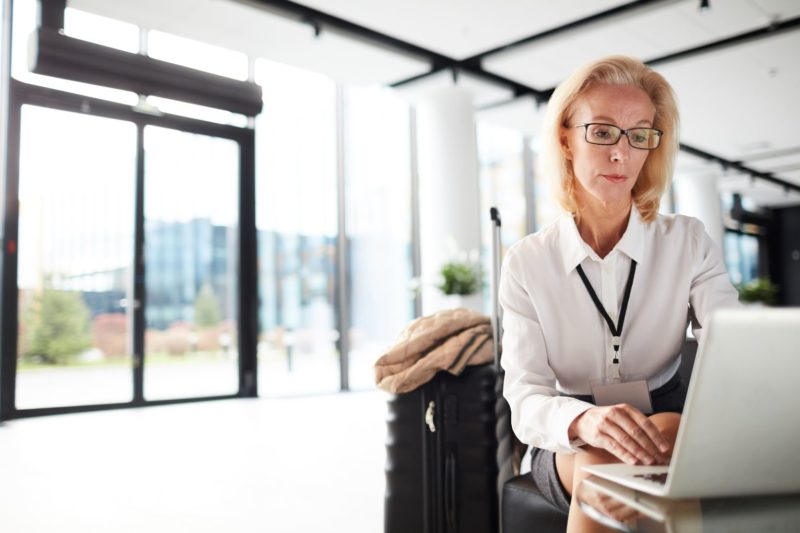 Having your electronics with you can mean working remotely anywhere, which also translates to efficiency.
A fully charged phone and a back-up battery pack can save you from stress, especially when traveling for work. During a business trip, you will mostly be out, and with very minimal access to a charging spot so you have to make sure that you're prepared.
And that doesn't end there. You also have to take into consideration your internet connection since there will be a lot of e-mail correspondence along the way that you don't want to miss. There are Wi-Fi programs that you can invest in like Boingo and GoGo, for example. Both can also be used on some flights.
If you don't have time to process Wi-Fi programs like the ones mentioned above, you can always turn to your phone's personal hotspot.
Utilize VoIP services
Gone are the days of shocking telco bills because of international calls. The internet has its perks, and there's no reason not to take advantage of it.
VoIP service is there for a reason, so make sure to maximize it. You can save up to 90 percent from international call costs when you use VoIP to communicate according to tech.co.
Facebook Messenger, Skype, and Google Duo are just a few of the many available communication apps in the market that you can use.
Create a relaxing environment away from home
Jetlags can be very uncomfortable, especially when you have to prepare for an important client meeting. Turning your hotel room into a relaxing space can make or break your entire business trip.
Since essential oils are a trend nowadays, why not bring a couple of tiny TSA-approved bottles with you to help you settle in your temporary home away from home? Bring those that can help improve your sleep, especially after a long day of meetings and presentations like lavender, bergamot, and Ylang Ylang.
Network along the way
Who says being friendly to your Uber driver or the one beside you on a train station is a bad idea? Expanding your network can be a good thing for your growing business.
You don't have to share your plans with these people over. Growing your network can be as simple as chatting a little bit and handing out a business card. Meeting new people and setting up a connection with them can come in handy in the future.
Wrap up
Growing a business is already a tiring job. Don't let preparing for a business trip stress you one bit. There are ways on how you can handle both without draining your mind and body. All you have to do is follow them.