Last Updated on March 2, 2020
Travelling is already a confounding, exciting and self-reflective experience. When you choose to fly solo, however, things get doubly interesting.
It's understandable that some people are reluctant to strike off on their own in a foreign place, but provided that you're well prepared and open to new experiences, traveling alone can be a breathtaking experience.
Curious about traveling solo, but need that extra little push, that added bit of inspiration to book your flight? Here's why you should travel solo (at least once in your life) and how to go about it the right way.
Why You Should Try Travelling Alone (at Least Once)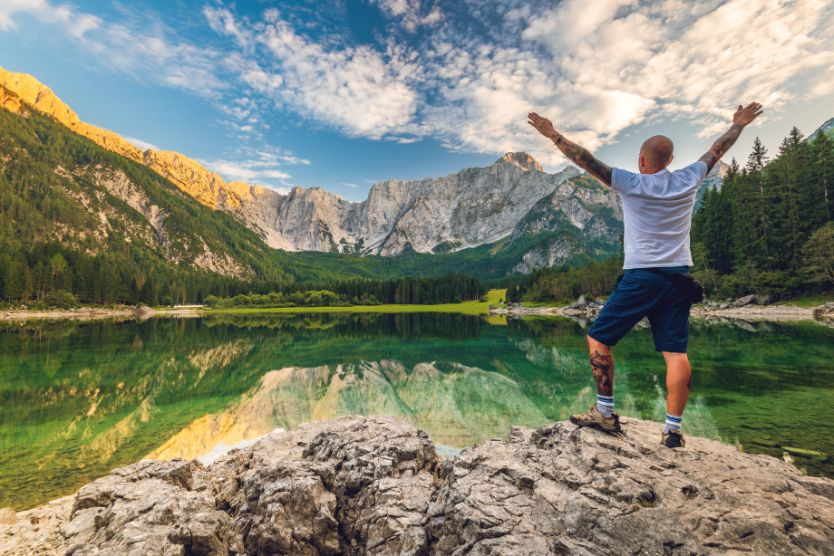 When you're traveling solo, there's no one else to worry about. Want to spend all day at a museum? Go for it.
Want to make a last-minute decision to go a wine tasting tour? Go for it.
Want to lounge around on the beach all day and read a book? Go for it.
You're beholden to nothing but your own unique, changing whims.
The other reason you should try traveling alone, at least once, is that it can be a powerful opportunity for self-reflection, self-care, self-discovery and socializing. When you travel with a partner or group, it can occasionally cut you off from meeting other people – people tend to be insular when they travel in a group.
But when you're flying solo, not only are you more likely to internally reflect on the culture and experiences around you, you're also more likely to open up and meet new people.
What to Know if You're Going Solo
If you plan on traveling alone – and you really should – here are some key things to keep in mind.
Making the Most of Your Time Alone
Just because you're alone, doesn't mean you should skimp on luxury. For a high quality, perfectly priced getaway, visit Travelzoo for vacation deals – they offer luxury without sacrificing affordability. After all, one of the focuses of a solo trip should be self-care.
Staying Safe
If safety is what's holding you back from traveling solo, just know that most places in the world are perfectly safe provided that you exercise some common sense. Don't walk around alone at night, organize your transportation through the hotel, and meet some like-minded travelers if you feel safer in a group environment. And, with a cell phone roaming plan in place, help is a quick ring away if you ever feel in danger.
Meeting People
Hotels, hostels, and guesthouses tend to have a lounge area, café or bar where people congregate. It's usually a fantastic meeting ground for like-minded travelers. In truth, though, you can meet people anywhere, given the right mindset.
Whether you're brushing elbows with locals at a nearby Osteria in Southern Italy, meeting fellow thrill-chasers on a cave tour in Belize or simply chatting with the bartender at an all-inclusive resort in Jamaica – the more you open yourself to meeting people, the more people you'll meet!
No travel partner? No problem! Get inspired to travel solo, to fly by the seat of your pants and meet new friends.