Last Updated on January 25, 2022
There are surgical options for treating hair loss including such procedures as the FUT, FUE and DHI methods of hair transplantation. However, not everybody wants or necessarily qualifies for hair transplant methods. It is, therefore, useful to know what alternative treatments are available to help hair growth.
There are non-surgical options for helping hair to grow. Prescription medications, low-level laser light, and plasma-rich platelet therapy are some of the other treatments that a person can get which can be helpful in stimulating hair to grow. Of course, it is possible to combine several methods, and people may try this. It is best to check with a hair specialist to get advice on what may work for you.
How hair loss medications work
There are two FDA-approved prescription medications that are used in the United States and other parts of the world for treating hair loss. These medicated foams and creams can be helpful in getting hair to grow but it is often not a permanent solution to the problem, and the only way to permanently replace hair is by hair transplant surgery.
Nevertheless, medication can help and in particular for people who cannot have hair transplant work done for whatever reason. These medications are usually applied as foams or creams to the scalp if they are being used to treat hair loss.
Finasteride and minoxidil are the two medications that are prescribed to help people who are losing their hair. Finasteride is often sold as Propecia and it is used to treat hair loss but it is also used to treat men who have enlarged prostates.
The way finasteride works is that it helps block the enzyme that converts testosterone into dihydrotestosterone, which is the hormone that attacks hair follicles. In other words, it helps to prevent hair follicle miniaturization on the scalp, which is the result of the hormone dihydrotestosterone. The medication has been used for many years and, in fact, has been available since about 1992.
Minoxidil is a chemical that is a type of vasodilator which means that it actually opens up the blood vessels in the body. This is beneficial since it allows for more oxygen, glucose and other nutrients to reach the hair follicles. It is thought that this extra nourishment is what leads to increased hair growth.
Low-level laser light and PRP therapy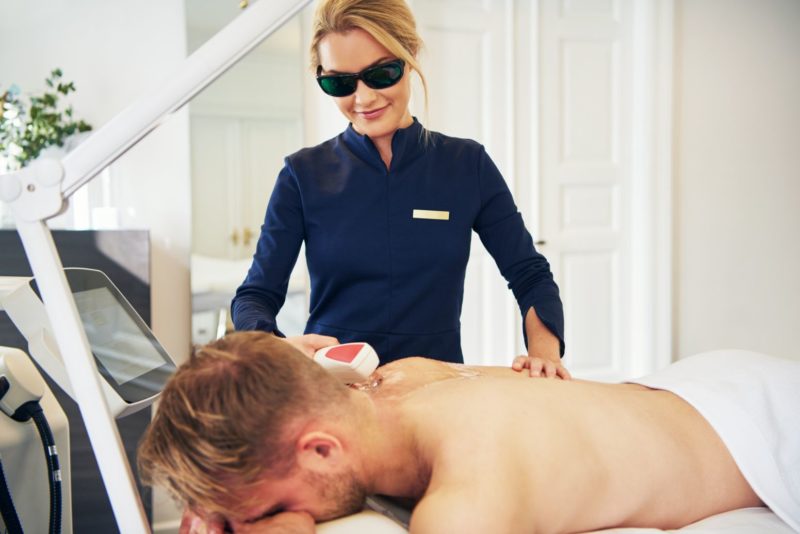 Low-level laser light is a safe method that uses light to stimulate hair growth.  The theory behind why the red light works is that it also stimulates increased blood flow to the hair follicles and thus increases the growth of the hair.
Platelet-rich plasma therapy (PRP) uses your own blood supply to stimulate the growth of hair. The way it works is that some blood is withdrawn and processed in such a manner that plasma becomes more concentrated. The plasma contains platelets and stem cells that are involved in the growth and development of hair.
This plasma then is injected into the scalp where hair growth is desired. This is a safe procedure that does not take very long to perform, and it has also been used to help after surgery is done on various parts of the body. PRP therapy can even be used after hair transplant surgery to further activate hair follicle growth. Since the plasma is from your own blood supply there is no worry about harmful effects or rejection issues.
What are the pros and cons of surgical versus non-surgical options for hair loss?
It can be difficult to decide what option to choose from those we have discussed. You can obviously consult with a hair loss specialist who can help you better decide, but knowing something about the benefits and drawbacks of the different procedures is useful.
The pros and cons of hair transplant surgery
Hair transplant surgery has the advantage of being the only permanent solution to missing hair. You can be certain of getting a natural look if the correct clinic and method is selected. The FUE is the most popular and trendy procedure at the moment and it does produce desired results for most people.
The disadvantages of hair transplant surgery include the cost; it is more expensive than non-surgical procedures, and it takes more time to have done. A hair transplant such as the FUE could take 6 to 8 hours for specialists to complete and then it takes several months for the hair to grow in.
The pros and cons of non-surgical options
The first major benefit of choosing a non-surgical option is that it is a lot cheaper so more people can afford to have it done. The other advantage is that it is not invasive and is quick and simple. The PRP therapy only takes one to two hours and so is much quicker than hair transplant surgery.
Low-laser light therapy is considered to be generally safe and it is also usually less expensive than surgery, but it may require many sessions for it to have any noticeable effect. This can be inconvenient for some people and especially if you are someone who is a medical tourist who has traveled outside of your home country to get the treatment done.
The medicated creams and foams are easy to apply and use and also very affordable. However, even these have disadvantages. There are some recorded side effects of both finasteride and minoxidil. Finasteride can cause impotence in some men since it is interfering with androgen hormones, and it can also lead to feelings of weakness and dizziness.
Minoxidil also has some unpleasant side effects that people may not like. It can actually cause excessive hair growth on the face, and it can also cause dizziness and rapid heartbeat.
In conclusion, there are many methods you can try if you are losing your hair, but ultimately you need to weigh the pros and cons of each method and then see what a specialist would recommend. Having as much information as possible can help you choose the method that will suit you best.