Last Updated on January 17, 2022
There is something enchanting about a treehouse — a hideaway, high up in the serenity of the trees, where you're in the air, but still deeply connected to the earth. It's no wonder they are such a staple of children's stories, and the sense of fun, freedom, and adventure that treehouses offer explains why plenty of play parks have their own.
Many families across the world have even chosen to build them in their gardens for their littluns to play in. As remarked by treehouse designers Blue Forest: "treehouses can help bring your children's dreams to life."
However, while these tree-borne play dens are cherished by children the world over, they are increasingly being embraced by grown-ups too. Adults-only treehouses have been popping up seemingly everywhere in recent times, while the world's most popular Airbnb listing is a treehouse structure in Northern California. Here are four reasons why.
Treehouses can be great places to get away from it all
More adults are treating treehouses like holiday homes and using them as somewhere to stay during trips away. Whether it's for a romantic retreat or a weekend with friends, these fairytale-esque retreats give adults the opportunity to unwind in luxurious, natural settings. Just like any holiday home, guests are able to sleep, cook and stay in a treehouse, whatever the weather and some even have amenities like hot tubs and saunas.
The main differences are in their rustic designs and spectacular woodland settings, allowing guests to connect with nature in a way they never have before. Take the Four Seasons Tented Camp Golden Triangle in Thailand, which sits among the Golden Triangle bamboo jungle, and overlooks majestic, mist-clouded mountains, or the Post Ranch Inn, nestled on the cliffs of California's Big Sur.
Treehouses can make superb studios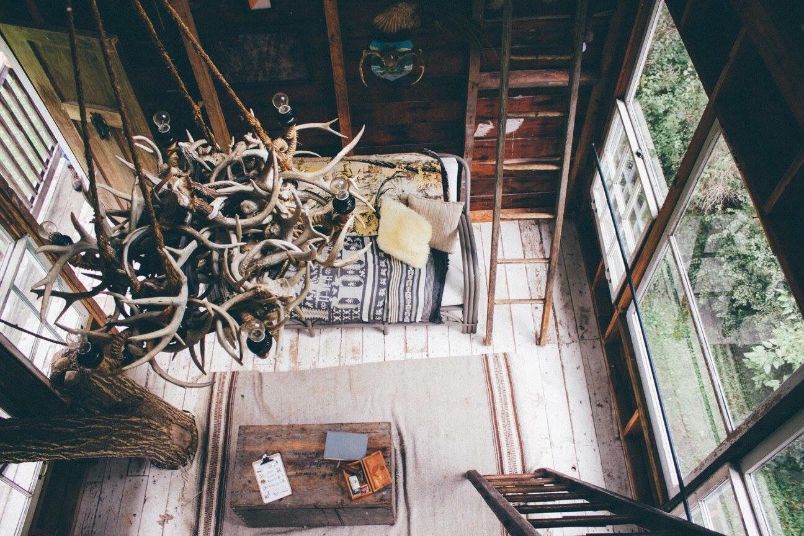 A treehouse is also the perfect place to carve out space for your own hobbies. For homeowners wanting a yoga retreat, a treehouse looking out onto a wooden landscape or garden can help generate the appropriate aura of calm. It can also be a great way of getting your creative juices flowing, with many musicians using treehouses as a secluded sanctuary to gain inspiration.
This is exactly what the Record High Recording Studio in Washington offers, with the likes of Cee-Lo Green recording music there over the years. Sitting 20 feet high, the cozy, sound-proof treehouse comes with everything an artist needs, from a recording nook and mixing desk to essentials like a bedroom and lounge area.
Treehouses can be awesome offices
By the same token, treehouses also make wonderful workspaces. With no distractions and a peaceful, calming atmosphere, a treehouse office offers the perfect place for productivity. This was the exact thinking behind Microsoft's decision to build treehouse workspaces on its Redmond campus in Washington back in 2017, complete with both indoor and outdoor working areas.
Shanon Bernstine, the business manager who helped plan the spaces, called the structures "a little getaway", and explained that: "Being more creative and flexible with our workspace allows us to be more creative and productive in our work and the products we create."
Treehouses can make fantastic kitchens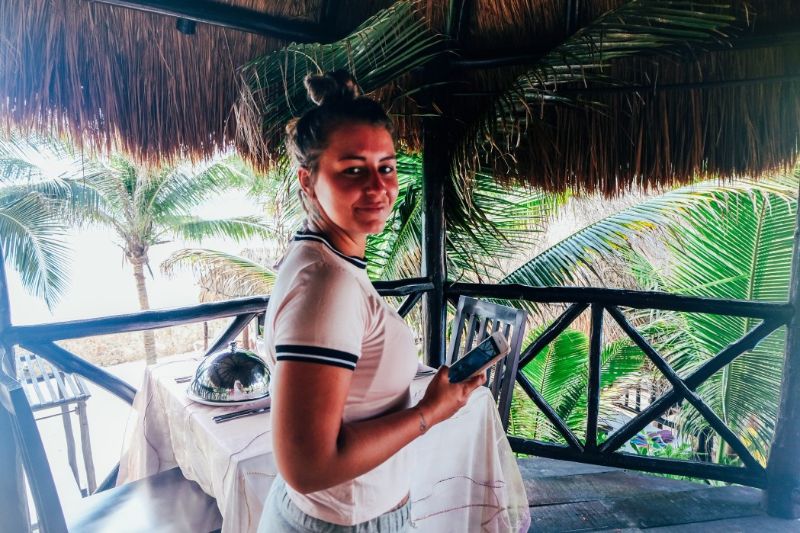 A treehouse can also be a great place to cook up a storm, with many now fitted with fully-functioning kitchens. Not only can this enhance the process of cooking, but dining too, as the chef can sit down with friends and family around a fire and enjoy their meal together. One person who can vouch for this is Jennifer Irvine, founder of meal delivery company Pure Package.
Irvine had a treehouse designed as a space to prepare food and give cooking lessons. The bespoke kitchen was one of its main features, alongside a shower room, outside decking and a play area for her children, once again proving that treehouses can indeed be enjoyed by people of all ages.