Last Updated on July 23, 2021
Who Is Tucker Carlson?
Tucker Swanson McNear Carlson is an American conservative television talk show host, political commentator, journalist, editor, author, and actor.

As a television host, Carlson is best known as the current host of the nightly political talk show Tucker Carlson Tonight, which has aired on Fox News since 2016. The 'Tucker Carlson Tonight' show was ranked the most-watched cable news show in the United States as of 2020.

However, Tucker Carlson's history in political commentary goes way back. Before joining Fox News, Carlson worked as a commentator for CNN.

Tucker was also considered one of the most outspoken advocates of the Trump Administration, something that earned him fans and haters in equal measure. Due to his association with President Donald Trump's ideals, particularly on race, women, and immigration, Carlson's Tucker Carlson Tonight was constantly threatened by advertiser boycotts.
Quick Facts
| | |
| --- | --- |
| Full Name: | Tucker Swanson McNear Carlson |
| Popular Name: | Tucker Carlson |
| Gender: | Male |
| Birth Date: | May 16, 1969 |
| Age: | 52 years |
| Parents: | Richard Warner Carlson and Lisa McNear Lombardi |
| Siblings: | Buckley Swanson Peck Carlson |
| Birth Place: | San Francisco, California |
| Nationality: | American |
| Ethnicity: | Swedish, Italian, English, German, Scottish, Portuguese, and Dutch |
| Education: | La Jolla Country Day School, Collège du Léman, St. George's School, and Trinity College |
| Marital Status: | Married  |
| Sexual Orientation: | Straight |
| Wife/Spouse: | Susan Andrews Carlson |
| Children: | Hopie Carlson, Buckley Carlson, Lillie Carlson, and Dorothy Carlson |
| Dating: | N/A |
| Net Worth: | USD 30 million (as of March 1, 2021) |
| Source of Wealth: | Television Show Hosting, Journalism, Writing, Acting, and Other Ventures |
| Height: | 6′ 0″ (1.8 m) |
| Weight: | 75 kg; In pounds: 165 lbs. |
Early Life and Career Information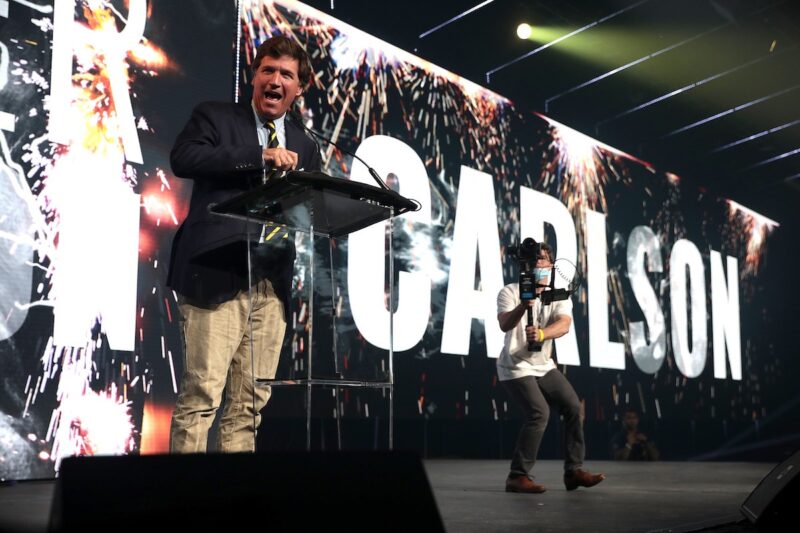 Tucker Carlson was born on May 16, 1969, in San Francisco, California, to Richard Warner Carlson and Lisa McNear Lombardi. Carlson's father is a former news anchor who later held numerous prestigious jobs, including director of the Voice of America, U.S ambassador to the Seychelles, and president of the Corporation for Public Broadcasting. His mother was an artist.

Carlson's parents divorced in 1976, with Richard getting custody of his two sons. Three years later, Richard married Patricia Caroline Swanson, an heiress to Swanson Enterprises and the niece of US Senator J William Fulbright.

Tucker Carlson attended La Jolla Country Day School in La Jolla, California and Collège du Léman in Switzerland, where he was reportedly kicked out. He later enrolled at St. George's School in Middletown, Rhode Island and eventually graduated from Trinity College in Hartford, Connecticut, with a Bachelor of Arts degree in history.

Carlson kicked off his professional journalistic career as a fact-checker for a national conservative journal known as Policy Review, which has since been acquired by the Hoover Institution. He later worked for a number of publications, including the Arkansas Democrat-Gazette newspaper and The Weekly Standard news magazine. As his career in print media progressed, Carlson became a columnist for reputable magazines, including New York magazine, Reader's Digest, Esquire, The Weekly Standard, The New York Times Magazine, and The Wall Street Journal.

In 2000, Tucker Carlson joined CNN as a co-host of the short-lived show, The Spin Room. A year later, he became the co-host of CNN's Crossfire and co-hosted the show until its controversial cancelation in 2005.

On June 13, 2005, Tucker Carlson began hosting Tucker, an early evening show on MSNBC. However, the show's low ratings led to its eventual cancelation on March 10, 2008, with the final episode airing on March 14, 2008.

In 2006, Carlson became a contestant on the third season of the reality television show, Dancing with the Stars. Around the same time, he had cameo appearances in 30 Rock and The King of Queens, appearing as himself in both television series.

In May 2009, Tucker Carlson formally joined Fox News. Carlson went on to hold numerous jobs with the channel, before taking over from Bill O'Reilly as the host of 'Tucker Carlson Tonight' on November 14, 2016. He remains the show's host to date.
Tucker Carlson's Net Worth
Tucker Carlson enjoys a fairly long and successful history in journalism, mostly working as a television show host and political commentator. As of March 1, 2021, Carlson had a net worth of $30 million.

Tucker earns an annual salary of $6 million working at Fox News. For comparison's sake, his annual salary at Fox is $14 million less than what his predecessor Billy O'Reilly earned. Carlson's net worth also doesn't measure up to that of O'Reilly, whose current net worth is $85 million.

But while Tucker Carlson's career as a television pundit accounts for the vast majority of his net worth, the celebrated journalist is also a renowned author and has earned millions from book royalties.

In 2003, Carlson published the memoir 'Politicians, Partisans and Parasites: 'My Adventures in Cable', which details his struggles and experiences on television. In May 2017, Tucker reportedly signed a $10 million, 2-book deal with Threshold Editions. The first book from the deal, titled 'Ship of Fools: How a Selfish Ruling Class is Bringing America to the Brink of Revolution', was released on October 2018. The book became an instant hit, debuting at the #1 spot on The New York Times Best Seller list.

Another notable venture by Tucker Carlson is the Daily Caller. In 2010, Carlson teamed up with Neil Patel to found a right-wing news and opinion property called DailyCaller.com. In June 2020, Patel acquired Tucker's 1/3 stake in the company for an undisclosed sum.

Tucker Carlson has also invested in real estate over the years.

In November 2017, Carlson and his wife Susan sold their long-time home located in the Kent neighborhood of Washington D.C for $2.04. In July 2017, the couple acquired a new house in the same neighborhood for $3.895 million and sold it in July 2020 for $3.95 million. The Carlsons are also associated with a home on Florida's Gasparilla Island, which they purchased in early 2020 for $2.9 million.
Lessons from Tucker Carlson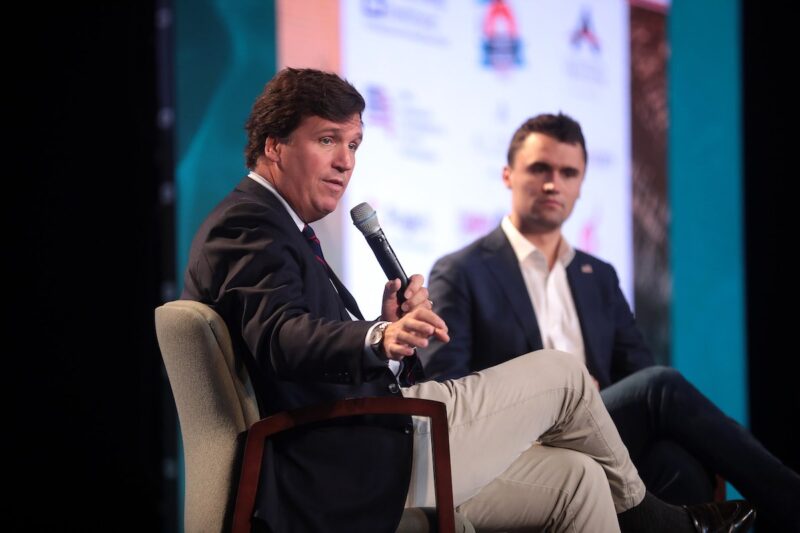 1. Don't grieve too much over failed opportunities

Right after graduating from college, Tucker Carlson unsuccessfully applied to join the Central Intelligence Agency. After his application was denied, he immediately decided to shift his focus to journalism.

2. Be steadfast in your ideals

Carlson was (and probably still remains) a strong advocate of President Donald Trump. His views on race, immigration, and women were often subject of heavy criticism. At some point, Carlson's very own 'Tucker Carlson Tonight' was threatened by advertiser boycotts. However, he remained steadfast, unapologetic, and ready to defend his ideals at the slightest opportunity he could find.

3. Don't stay where you're not appreciated

Tucker Carlson reportedly resigned from hosting CNN's Crossfire, terming his experience with the channel as one of the worst in his professional journalistic career.
Famous Quotes by Tucker Carlson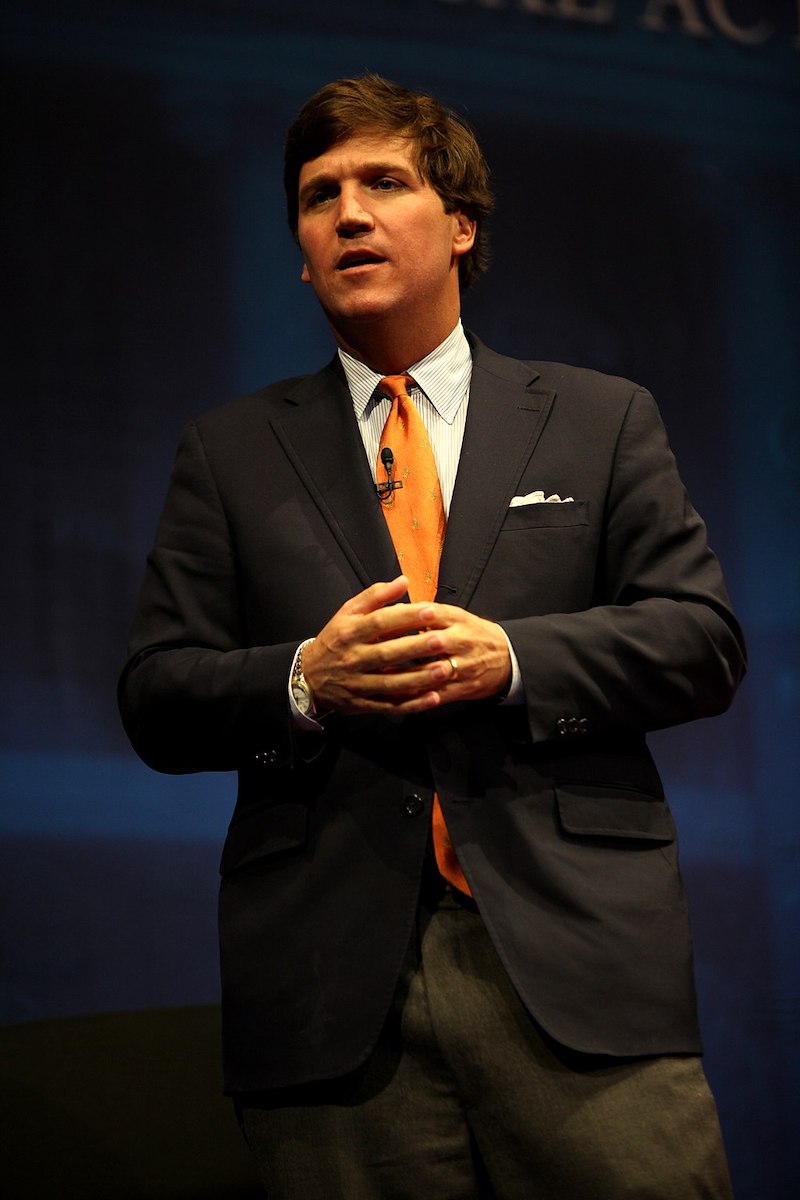 "I have no way of knowing how people really feel, but the vast majority of those I meet couldn't be nicer. Every once in a while someone barks at me. My New Year's resolution is not to bark back."
"It is nice to be around people who think differently than you. They challenge your ideas and keep you from being complacent."
"It's normal for people, especially politicians, to expect rewards in return for favors."
"I've been in journalism my entire adult life and have often defended it against fellow conservatives who claim the news business is fundamentally corrupt."
"You can look different but have the same values. That's not diversity; it's conformity."
Conclusion
Tucker Carlson is undeniably one of the most accomplished journalists. He has held numerous journalistic jobs throughout his professional career, including working as a television show host, commentator, editor, and columnist. Carlson is also an acclaimed author and investor. His various endeavors have translated into a combined net worth of $30 million as of March 1, 2021.