Last Updated on January 25, 2022
When it comes to video editing, it always makes sense to rely on a tool that will let you do that impeccably. Although smartphones of today come with robust in-built video editing features, that doesn't suffice to the needs of people who want to edit their videos professionally. This is the reason people often look for video editing tools, and one tool that stands out as the best from its competition is TunesKit AceMovi Video Editor.
TunesKit is a reliable software that will let you edit your videos. The features this tool comes with are easy to use and make the whole video editing process fun. Unlike the other tools where you need to know about the technical aspects, TunesKit won't let you worry about anything. 
Additionally, it has an in-built library loaded with tons of audio, video, and images, which you can use to enhance the video-watching experience. So, without further ado, let's start our review of TunesKit AceMovi, and let's find out why you should buy it.
About TunesKit AceMovi Video Editor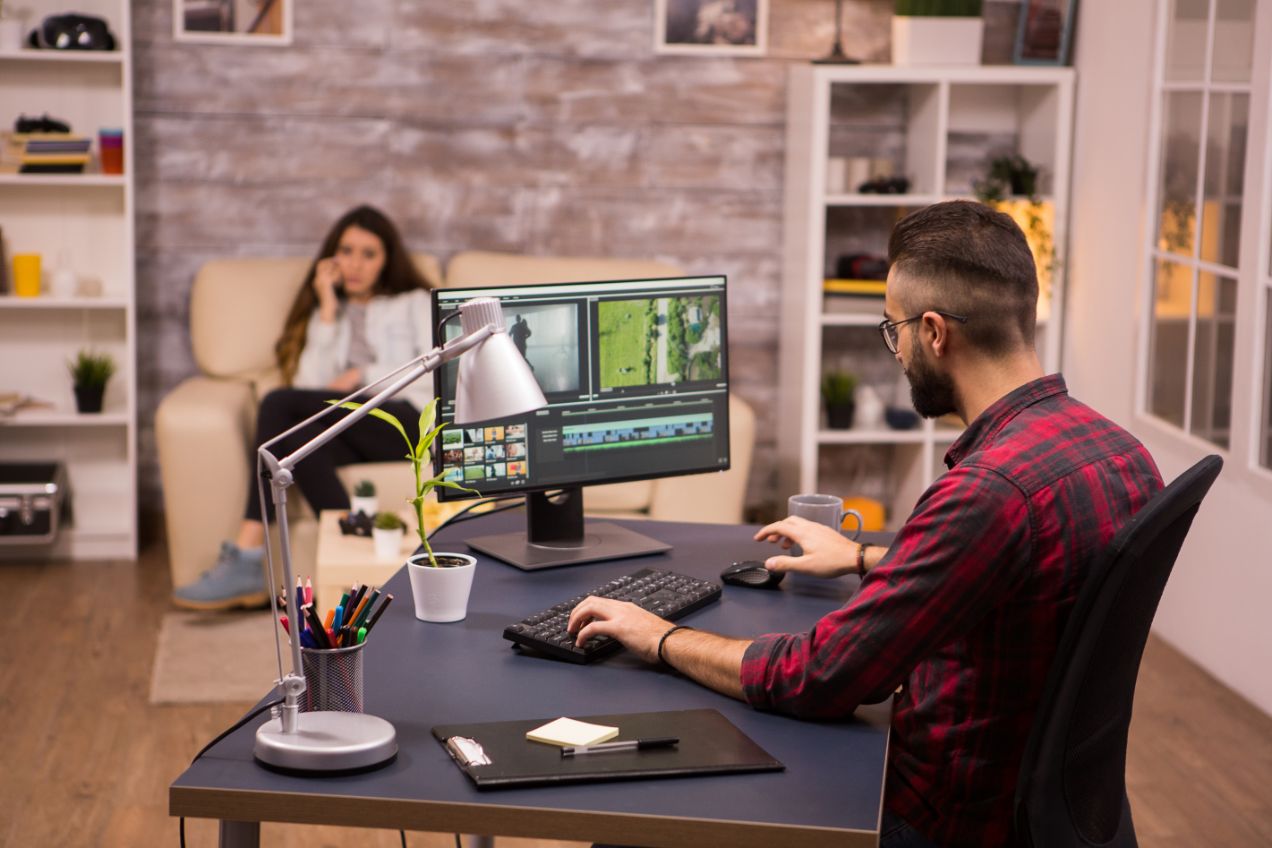 TunesKit AceMovi is one of the best video editing software and lets you edit the video easily. This simple-to-use software comes with amazing effects and resources, for example, templates, music, text, animations, transitions, and much more. You can use it not just to edit professional videos, but even homemade videos can be transformed as well.
The best part about TunesKit AceMovi Video Editor is that it lets you edit your videos and simultaneously lets you record your screen as well. You have the chance to record the video that is there on the screen and later manipulate it as you like to get the desired results.
You will have to download the tool to start working on it. The main screen will consist of two main elements- the preview section and the timeline section. The timelines section is where you will find apple audio, transitions, and continue with other editing features.
You shouldn't have any difficulty in using the tool because the learning curve is smooth and short. Even if you don't have a lot of knowledge about the technical aspect of any video editing tool, you shouldn't have any problem using or operating it. Every control is readily available on TunesKit, and you can apply the convenient feature to make the changes.
AceMovi is available for both Mac and Windows. All you need to do is get the correct version and launch the tool to edit your video.
Technical Details
Let's talk about the technical details before going to the TunesKit AceMovi website and downloading the tool. First, here's the system requirement:
Hardware and System Requirement for Windows:
OS: Windows XP, Vista, 7, 8, 8.1, 10 (32-bit & 64-bit)

Processor: 1 G Hz process and above

RAM: 512 MB and higher

Resolution: 1024×768 pixels or higher
Hardware and System Requirement for Mac
OS: Mac OS X 10.8, 10.9, 10.10, 10.11, 10.12 Sierra, 10.14 Mojave, 10.13 High Sierra, and 10.15 Catalina

Processor: 1 G Hz process and above

RAM: 256M or higher

Resolution: 1024×768 pixels or higher
Top Features of TunesKit AceMovi
Fantastic Video Editing Features
TunesKit AceMovi comes with in-built advanced video editing features, for example, splitting, rotating, speed adjustment, cropping. If you want, you can use the same tool to record videos directly from the screen. Additionally, you can import media from micro-SD cards, add transitions, audio, text, images, and more.
Stock library
The best part about TunesKit AceMovi is its fantastic in-built library. The library has many elements, such as images, templates, audio tracks, and videos. You can use them to edit your videos stunningly. The library is what you will need to kickstart your video editing process.
Supports Many Formats
It is essential to choose a video editing tool that will accept different video formats. You may have a video in another format, right. That's when TunesKit AceMovi truly stands out. It accepts numerous video formats, for example, MKV, 3GP, MPG, MP4, M4V, and more. Not just this, the tool will let you save the videos in different formats as well, such as 3GP, 4K Video, OGV, MPEG-2, MPEG-1, MKV, MOV, AVI, MP4, and more.
Advanced Recording Feature
TunesKit is your one-stop solution. This robust video editing software lets you record video calls, screencasts, PowerPoints, and much more. Once recorded, you can edit the recorded video as well by adding some animations, audio, text, transitions, and more.
Real-Time Preview
Along with video editing, the tool also lets you preview the real-time progress. This way, you will how your video looks like and what else can be added to make the video stand out.
Pricing – Tuneskit AceMovi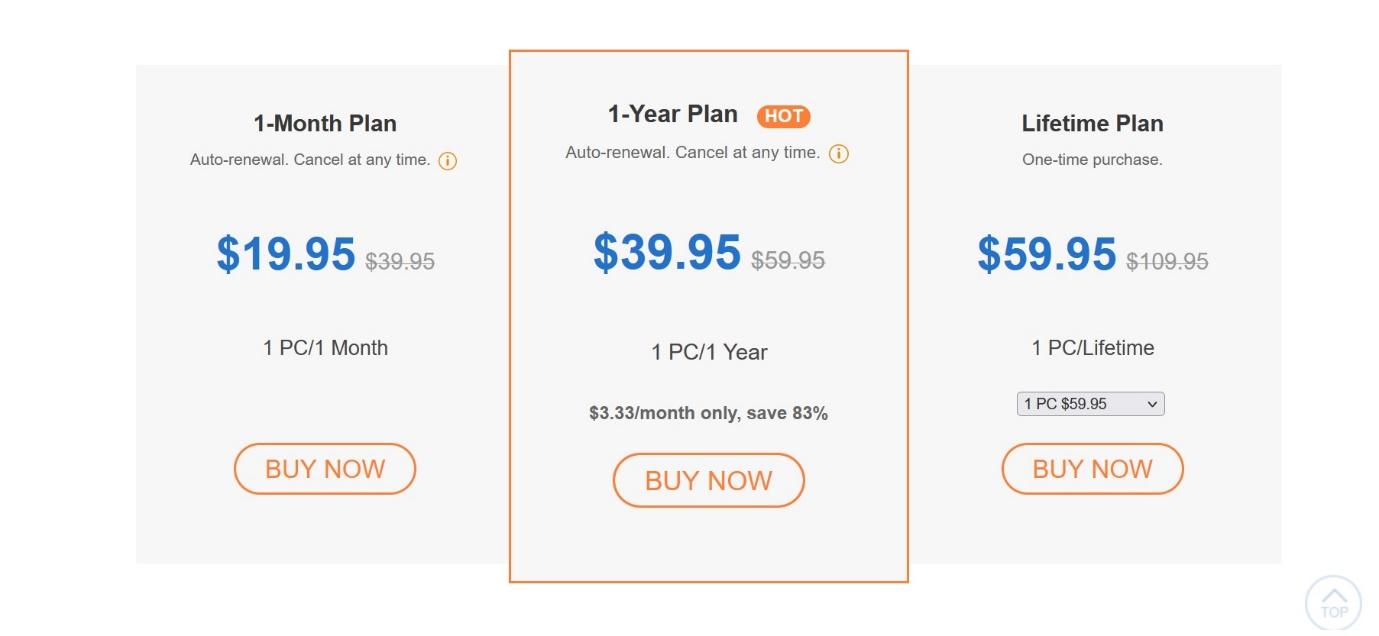 Tuneskit AceMovi will cost you a little bit. Since it comes along with robust video editing tools, you will have to pay a small fee to use it. However, before you buy the whole package, don't forget to try the free trial. Try it for once and see if it suits your requirements and needs. Once you are happy, you can go ahead and purchase the license. Please note that exporting videos from the tool will be watermarked with the free trial. But you will have a good enough idea about how this tool is going to work.
Subscription Plan for Windows and Mac:
One month License – $19.95 per month for one PC

Annual License – $39.95 per year for one PC 

Lifetime License: $59.95 per lifetime
$79.95 per lifetime for 2 PCs

$89.95 per lifetime for 3 PCs

$99.95 per lifetime for 4 PCs

$109.95 per lifetime for 5 PCs
How To Use TunesKit AceMovi?
After you purchase TunesKit AceMovi, follow these steps to get started.
Step 1: Visit the official website and get the right version. Now launch the tool, and let the main screen appear. Click on the import button to add the videos to the tool.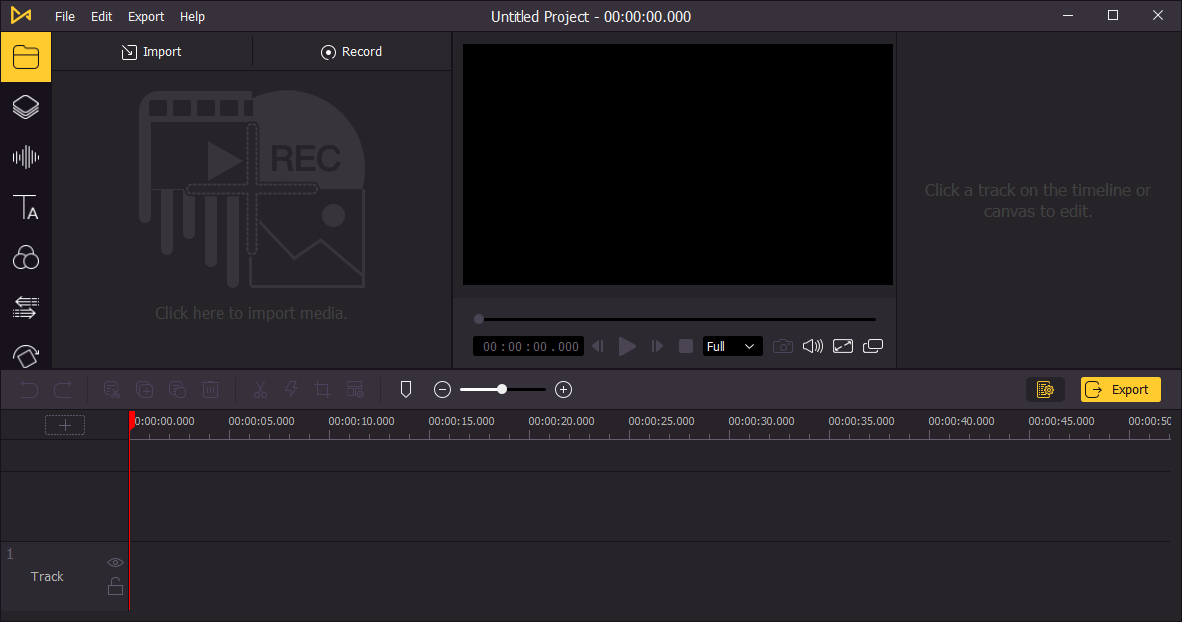 Step 2: The timeline tab is towards the bottom. Click on the Media Library to add some effects, such as audio, image, video, and more. In the timeline section, you can edit the media clips and arrange them.
Step 3: Review your edited video in real-time, and if you are satisfied with the results, export the video to your computer.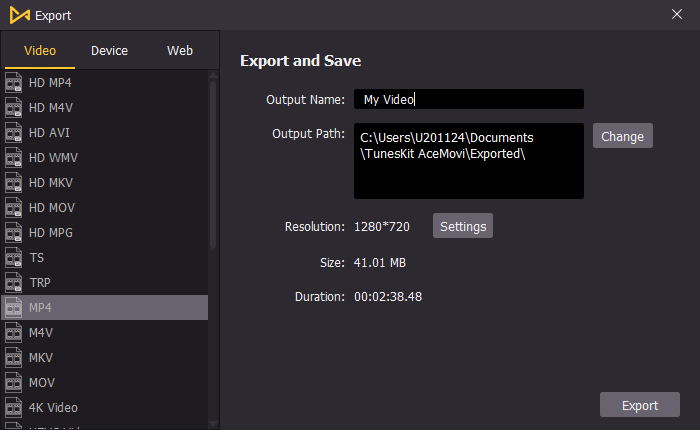 Pros and Cons of TunesKit AceMovi
Pros
Very easy to use.

Accepts and can convert to multiple video formats.

A free trial is available.

Fantastic in-built library.
Cons
The free trial will let you export video files with watermark.
Our Ratting 
| | |
| --- | --- |
| Ease of use | 9/10 |
| Features | 9.5/10 |
| Editing capabilities  | 9.5/10 |
| Recording feature | 8.5/10 |
| Value for money  | 9/10 |
Final Verdict
TunesKit AceMovi is a reliable video editing tool that comes along with robust features. As a result, this tool is a good option for both novice and professional video editors. If you want to edit your videos seamlessly, then yes, you should go for it. But before buying, make sure you try the free-trail version, and check whether the features stand out for you or not. All in all, TunesKit AceMovi makes the video editing process easy and smooth.