Last Updated on January 18, 2022
Turkey is one of the most magical places on Earth. Nestled between the European and Asian landmasses, this unique country is a melting pot of different cultures, religions, and influences.
Nowhere is this more apparent than in Turkish food. Today's Turkish cuisine is the result of almost a millennia of different recipes, spices and cooking methods fused together. If you wish to meet Turkey like a real foodie traveler, Turkish food should be your first stop.
As amazing Turkish cuisine is, there are so many dishes to choose from that it gets confusing. To help you experience Turkish food in the most amazing way, we've picked the most essential dishes for you.
Each of them contains a small fraction of Turkish national heritage, along with a unique taste. Start with these 15 national favorite dishes and you won't be disappointed.
1. Menemen
One of the most popular national Turkish dishes is, of course, Menemen. This unique mixture of onions, eggs, green peppers, and tomatoes is one of the most versatile dishes you can try. It can be a good power breakfast or a light lunch, depending on how you want to approach it.
It's cooked in virgin olive oil and served with bread, with extra spices depending on your preference. Different regions in Turkey have different versions in Menemen, but the more renowned one is in Göreme.
2. Leblebi
If Turkey is great at one thing, it's street food. Most people from the western parts of the world have a skepticism towards food sold on the street. Leblebi is a great chance to shatter those stereotypes. The dish consists of roasted chickpeas. They're one of the most nutritious things you can find in Turkey.
If you want, you can add chili sauce, hot spices or rosemary to the mixture. Some even prefer Leblebi coated with candy, believe it or not. For the best Leblebi, head to the Bak?rköy district in Istanbul.
3. Simit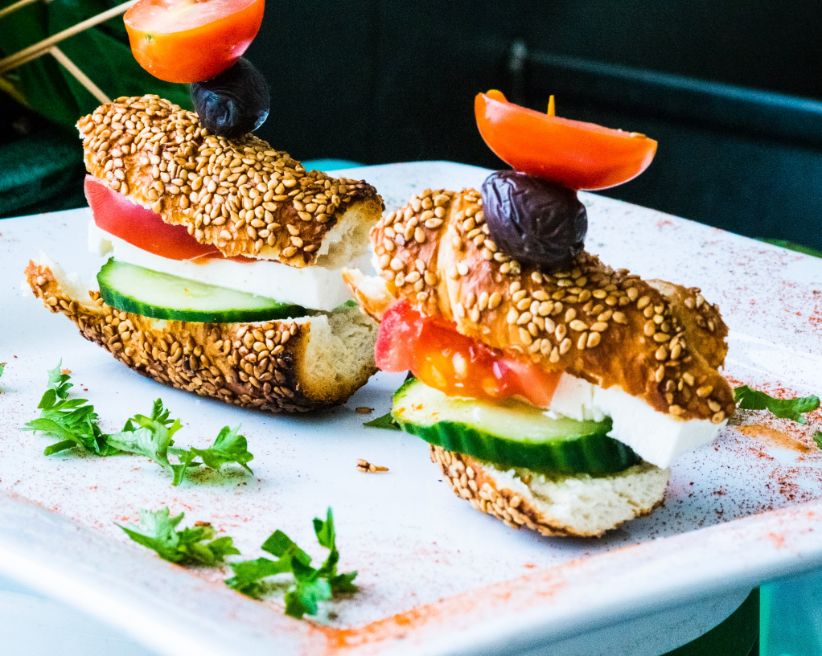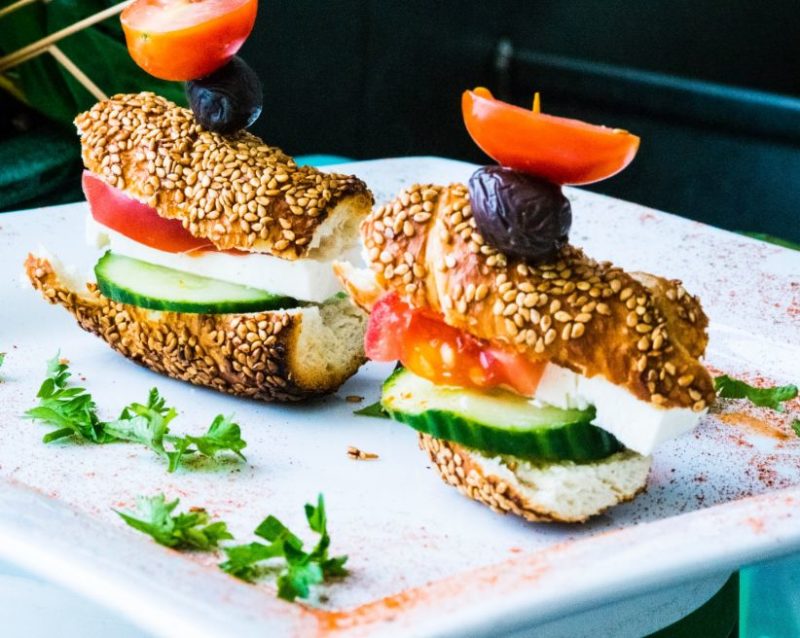 If you're looking to add some simple, but still unknown dishes to your restaurant's menu, Simit is perhaps the best option. It may not look spectacular, but a good menu description can entice people to try it.
To advertise Simit the right way, you can request an international writer from a website providing online essay writing for pay. Resembling a bagel, simit is encrusted with sesame or other types of seeds. You can eat it anywhere, from the airport to most coffee shops.
4. Meze Platters
Meze literally means appetizer in both Turkish and Greek. It's a common tradition in this part of the world, due to the fact that it can be eaten at any time. You will be served a plate containing all sorts of things.
From goat cheese, meatballs, dips, and veggies to even roasted meat, you are getting a full course meal in the shape of small bites. There are also vegetarian options in places like Selçuk. Most restaurants have predefined setups, but some joints let you pick up your own mixture for the platter.
5. Börek
One of the most famous aspects of Turkish food, börek (or burek) is a type of pastry popular ever since the Middle Ages. It contains layers of pastry with empty space inside reserved for the filling. Göreme is known as the world capital for börek.
However, you can find it anywhere in Serbia, Bosnia and other former Ottoman regions. What's it filled with? Anything you want basically. Traditional fillings include cheese, meat or potatoes, but there are modern options such as Nutella, pizza fillings and other crazy stuff.
6. Imam Bayildi
In the past, lots of Turks lived in areas where they couldn't afford to keep herds of animals. For this reason, vegetarian dishes are immensely popular. Imam bayildi literally means "the Imam (Muslim priest) who fainted." It's one of the staples of Turkish cuisine, with tens of millions of people eating it regularly.
The stuffing includes loads of spices, garlic, onion, tomato with a simmering in olive oil. If you want to eat the best Imam bayildi, head over to the city of Selçuk.
7. Midye Dolmas
Let's try something a little bit different now, shall we? This unique Turkish food gives you everything you possibly want in a quick snack. Imagine mussels that are stuffed with pine nuts, herbed rice, and optional currants. If you want, you can also get them dipped in lemon.
That's what midye dolmas is. It's a part of Turkish cuisine that survived thanks to dock workers in Istanbul, who didn't have the time nor the money for bigger meals. You can find it anywhere from local food stalls to the coolest neighborhoods in Istanbul.
8. Pide
Can you imagine something like pizza, not exactly like pizza, but much better than pizza? If you're interested, try pide. It's the most popular form of Turkish food and it can be found literally everywhere. It's also cheap and that's why it's popular with senior citizens, little kids and tourists too.
By the way here you can find capstone project ideas if you need it. Pide is a boat-shaped bread prepared in a brick oven. It's filled with eggs, sausages, prosciutto, cheese, pepper and sometimes even mushrooms. Don't take it lightly, it's much bigger and juicier than it looks.
9. Gözleme
Now we're getting to the truly good stuff. Another great pastry, gözleme is made by rolling leaves of special yufka dough with included butter and eggs. Once the baker is done rolling, he or she fills the leaves with anything you want. Turkish food gets a little crazy sometimes.
Afterward, gözleme is cooked over a griddle and served hot. Göreme is the world capital of gözleme. We recommend the version with minced meat and hot peppers. It's a taste combination that will blow you away.
10. Lahmacun
Most culinary experts call this Turkish food the crown jewel of all Middle-Eastern cuisine. It's also popularly called Turkish pizza. Lahmacun differs from Italian pizza by being without cheese, but the amount of cheese is replaced with spices and minced meat. There are also more vegetables included, making for an awesome combination.
The advantage of lahmacun is that the dough is thin, allowing you to fold it like a burrito. Taksim Square in Istanbul is where you should try your first lahmacun.
11. Balik Ekmek
Turkish food is also influenced by fish. There aren't that many fish-based dishes, due to much of Turkey's cost being inaccessible. Balik ekmek stands for "fish bread" and it's one of the most popular dishes in Turkish cuisine. It's made by grilling a mackerel fillet and covering it with tomato, lettuce, onion, and lemon.
If you're looking for the very best balik ekmek, the are you should go to is the Galata bridge. There are a lot of old, traditional restaurants that sell balik ekmek the way it's been made for centuries.
12. Dürüm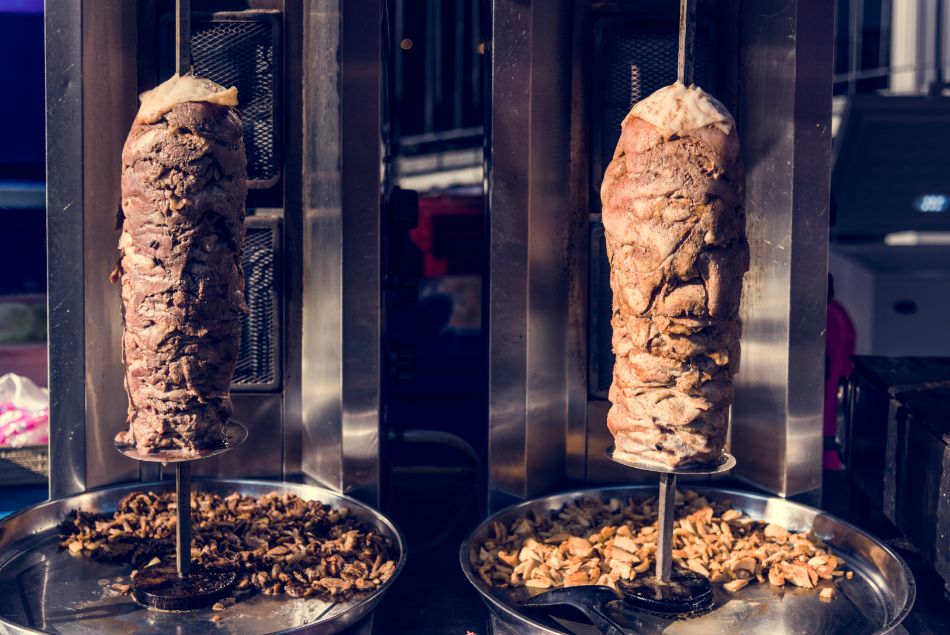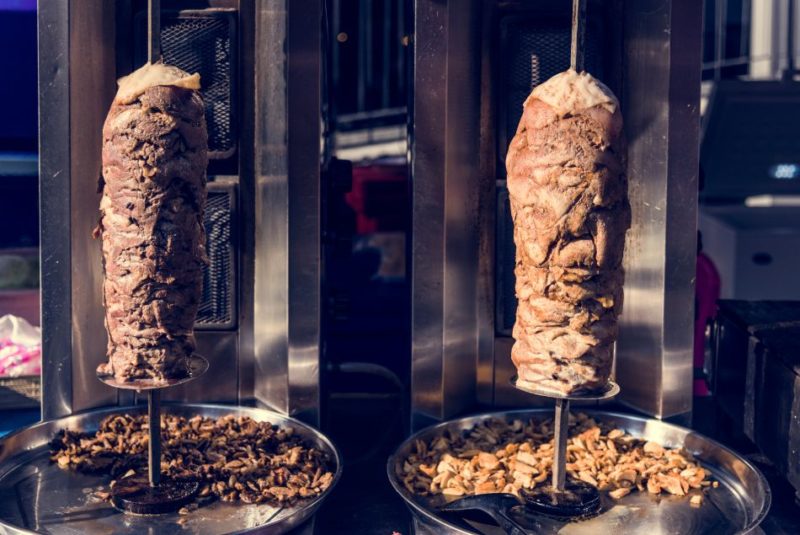 Some say this is the most popular Turkish dish outside of Turkey. Dürüm stands for "roll" and it can be any time of meat or other contents rolled in pita bread. The most famous example of dürüm is the globally renowned kebab. It's a tasty, nutritious dish made from either ground beef or chicken meat.
The other ingredients can be all kinds of veggies, toppings and exotic spices. Turkish immigrants have spread dürüm around the world, but the best is still in Istanbul, mostly in the suburbs.
13. Çi? Köfte
Raw meat? Yes, we know Turkish food can be a bit weird at times, but this particular dish is something you will fall in love with. It's made out of raw beef or lamb and kneaded with a myriad of other spices and vegetables.
The point of the process is to completely eradicate the taste of meat. It's the structure that matters. There are vegetarian versions too, all over the center of Istanbul.
14. Islak or "wet burger"
Imagine having perfectly fine burger buns and dipping them in tomato-garlic sauce and leaving them to be steamed for two hours. That's how you get islak, the preferred Turkish food after a long night out. Although wet burgers sound disgusting, the first bite will amaze you.
Islak is mainly found around Taksim Square. Most places allow you to pick the patty that gets put between the wet buns.
15. Köfte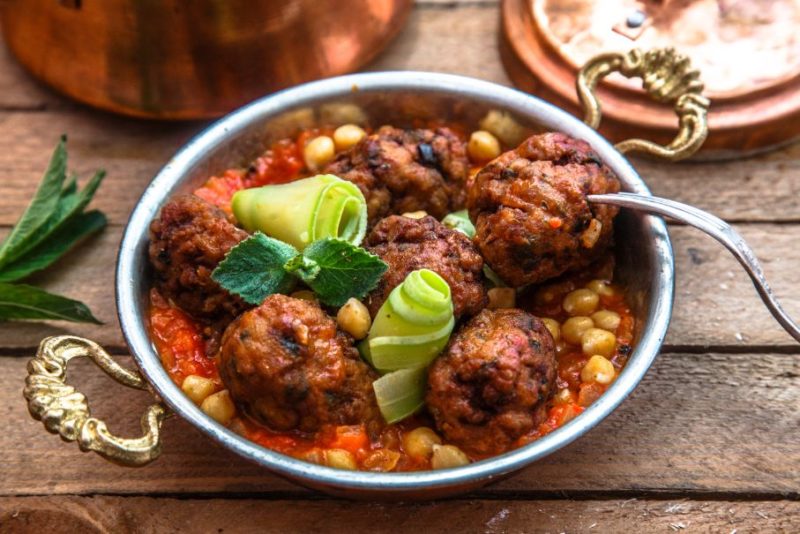 Köfte can be in the form of meatballs or small burgers. It's minced meat mixed with onions and various herbs found in the more mountainous regions of Turkey. They go in different salads and french fries.
While the best köfte can be found in the Sultanahmet area, the tradition has spread all over the Balkans.
Some specialized restaurants offer köfte filled with cheese or beef. Try at your own risk and enjoy! They can also be placed in a sandwich.
Concluding thoughts
With each of these 15 dishes, you will get to know Turkish cuisine a little better. Every bite is a step in the direction of a wonderful culture, split between two continents. Turkey has an abundance of both main courses and desserts, meaning there is something for everyone. Choose your "weapon" and enjoy the unique tastes that will engulf your taste buds.
Our best piece of advice would be to take a whole summer and travel to Turkey, from West to East. That's the best way to see how the food changes from Slavic influenced courses, all the way to Arabic and Persian sweets in the far East of the country. It's a journey that will never disappoint you, no matter the circumstances.