Last Updated on January 20, 2022
Hi-tech smart cars are all the rage nowadays. And it can be tempting to upgrade your old reliable for something that offers automated parking, GPS, wireless internet connectivity, sensors, and built-in apps.
But how many of these features do you truly need on a daily basis?
Not all, according to surveys. In fact, hi-tech car owners use only about 20 percent of their car's overall features. Not to mention that these newer, shinier models cost more than regular cars and you may want to think twice before getting one.
Still, it would be cool to have a vehicle that helps you find your way around a new city, or report diagnostics to you every once in a while. So for those who want the bells and whistles without the hefty price tag, here are a few tips to turn your regular car into a connected car:
Turning Your Normal Car into a Connected Car
1. Hook up your car with WiFi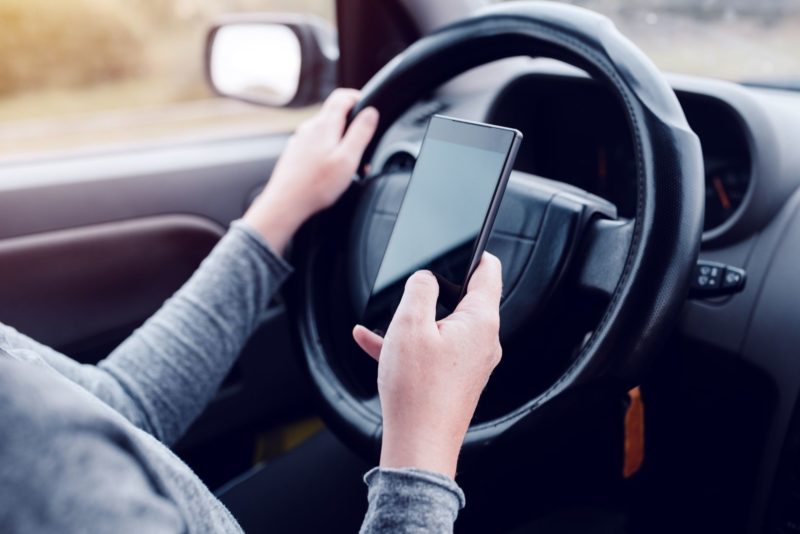 Hands down, one of the best things you can do for your car – and yourself – is to hook up your vehicle with wireless internet. There are several methods to accomplish this.
The easiest, of course, is to simply use your phone's hotspot. This may cost you some data charges, but it's far simpler and faster, especially if you only need it for the meantime (like when entertaining kids onboard).
A more permanent approach is to get yourself a wireless modem and router. Install these in your car and you're now hooked up 24/7. Automotive routers are more expensive, but that's the price you pay for connectivity.
Don't want to use your smartphone or spend hundreds of dollars for a separate router? Portable dedicated hotspots are another solution. Most service providers already offer this, so just ask them about perhaps adding this onto your existing plan.
2. Make use of your vehicle's OBD-II port
Your car's OBD-II port, also known as its diagnostic port, is like a magic key that opens portals into a world of connectivity. Usually located under the steering wheel or on the driver's side footwell, there are plenty of gadgets and gizmos that you could hook up here that could turn your otherwise boring car into something fit for the future.
A good example is the Raven smart car device. This complete connected car system has everything you need: from safety, entertainment, to social.
Are you a worried parent? Raven has 24/7 live video feed in amazing HD, so you always know what's going on and monitor anything from your mobile.
Living solo? Whether you're traveling in a new city or you've parked your car in a dimly lit street, this all-in-one solution has highly responsive sensors that will instantly alert you.
Looking to save on insurance or petrol costs? Let Raven's smart diagnostics tell you what's wrong before you can even get a mechanic.
And yes, it's all made possible by just plugging the device into your OBD-II port.
3. Create your own entertainment system
Not all car owners want shiny gizmos that tell them about distances or tire pressures. Others just want a smart car for the infotainment system. Well, if this is what you're after, no need to sign a lease on the new model.
Again, just take advantage of your OBD-II port to get the party started. One of the things on your gadget shopping list should include an in-car Bluetooth speakerphone.
Use it not only to take in calls during long drives, but also to listen to playlists on your phone. Get one with three speakers for the ultimate surround sound – right in your vehicle.
4. Gear up with handy gadgets
Car gadgets are leveling up, so no need to be envious of your neighbor's new smart automobile. With just a couple of purchases, you can be the talk of the town – and your friends.
For instance, a Smart Wheel not only looks cool, but it also saves your driving habits via Bluetooth. Pamper yourself while being stuck in traffic with a Shiatsu massage cushion.
Want to keep your car smelling fresh but the pine scent just isn't cutting it? A car air purifier will remove odors, freshen up the inside of your vehicle, and is portable enough for everyday use.
And what's a smart car if you can't have cold snacks and drinks? A mini-fridge is not only impressive, but it can also store up to six of your favorite beverages.
5. The good old dashcam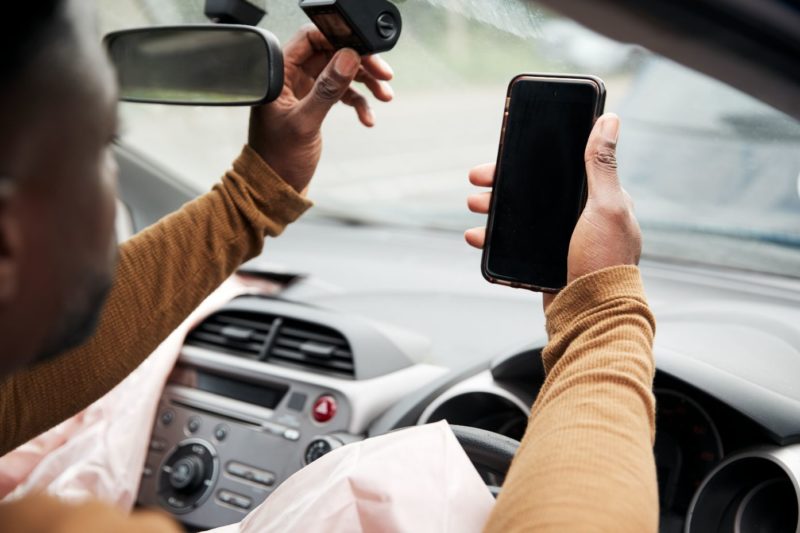 Then there's the old dashboard cam standby. This trusty gizmo will help keep your car secure while providing you with ease of mind. The best part? It's not going to cost an arm and leg.
For non-tech savvy users, don't worry because most dash cams don't need to be connected to an app as they use memory cards instead.
Most, if not all, dashcam brands are wider than normal dashboard mirrors, providing a better field of vision for drivers. They also come with a smaller camera you can turn on or off, which records what happens on the road.
This is helpful not only for when you encounter accidents but for when you leave your car alone (dash cams have sensitive sensors).
So what do you think, which of these gadgets would you buy to turn your regular car into a connected car?