Last Updated on March 8, 2022
In modern society, it's become easy and difficult at the same time to say "I love you" to someone. It's easy in a way that we can send a quick emoji to express our feelings. Yet difficult in that there are many unwritten rules on dating and relationships, including when and when not to say these three little words.
Young ones tend to be preoccupied with the concept of soulmates and "The One," thinking that love should be a certain way and forever searching for its meaning. However, if we looked back, we could learn some valuable insights from the ancient Greeks who have long figured out that love is not singular. Love has different faces and manifestations. 
Let's take a closer look at these different types of love.
7 Different Types of Love
1. Eros: Romantic Love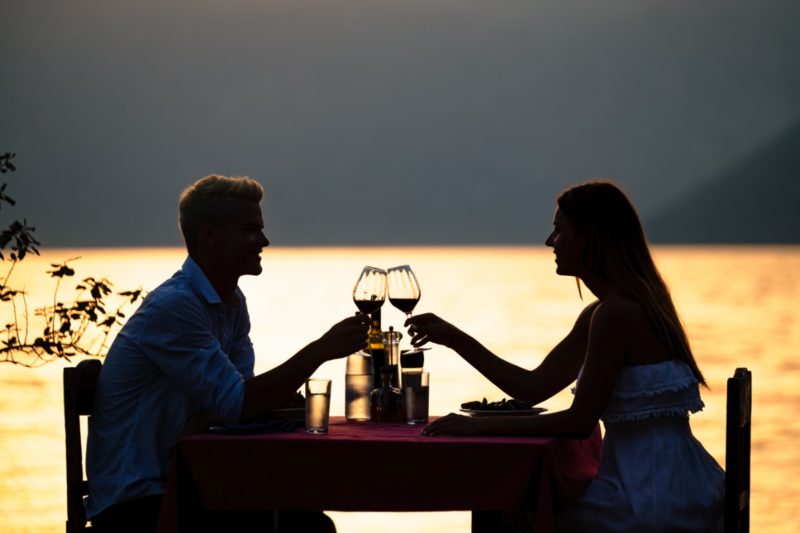 Have you ever felt that you've been hit by Cupid's arrow? If yes, you have Eros, the god of love, to thank for that racing heartbeat every time you see that person.
When translated, eros means romantic or sexual love. It's where the term "erotic" is derived from. It's filled with passion, intimacy, and awe stemming from the beauty of a romantic partner. This is beyond physical beauty since this kind of love makes a person and everything about them beautiful and mesmerizing in our eyes. 
We can see this type of love today whenever we hear the term "honeymoon phase," or the period when a new couple couldn't get enough of each other. Eros can evolve with longer exposure to our partner. As Plato believes, this kind of love defines beauty in its truest form.
2. Philia: Friendly Love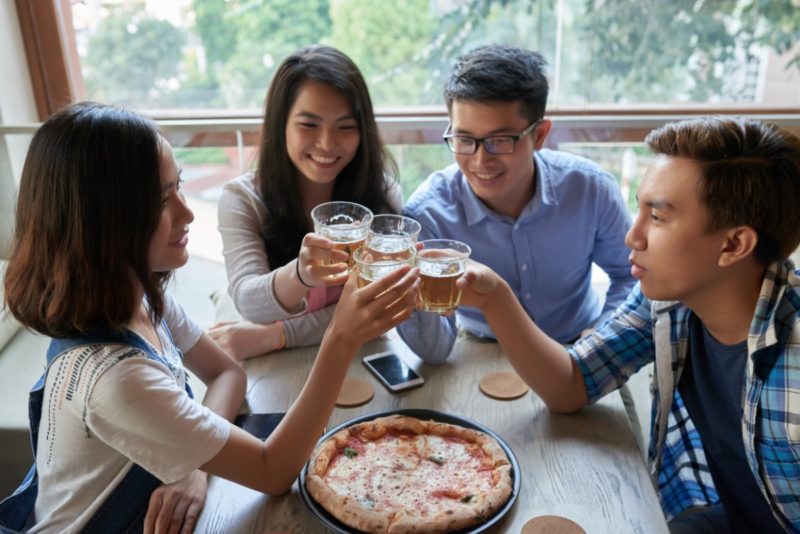 Philia is a dispassionate love between friends, teams, mentors, and communities, meaning that unlike eros, there is no romance in it. It's considered one of the higher levels of love because we have the freedom to choose whom we should give this affection to.
Remember the times you wanted to ease the pain and suffering of a friend? Or the time your relationship with them got stronger after the two of you shared a meaningful experience? The respect, familiarity, equality, and understanding that you have towards them are the foundation of this type of love.
However, love doesn't only have to involve another person. Aristotle also introduced another form of philia, which is philos. Philos is defined as a general love for peers, community, or an activity. It's the pleasure and enjoyment you get when painting, singing, writing poetry, or playing sports.
It's the calm and peace you wrap yourself in when you go to the beach or walk in the park. It's that sense of respect you have towards a classmate or a colleague. The most distinct feature of philia is our free will to allow someone to be in our lives in this capacity.
3. Agape: Unconditional Love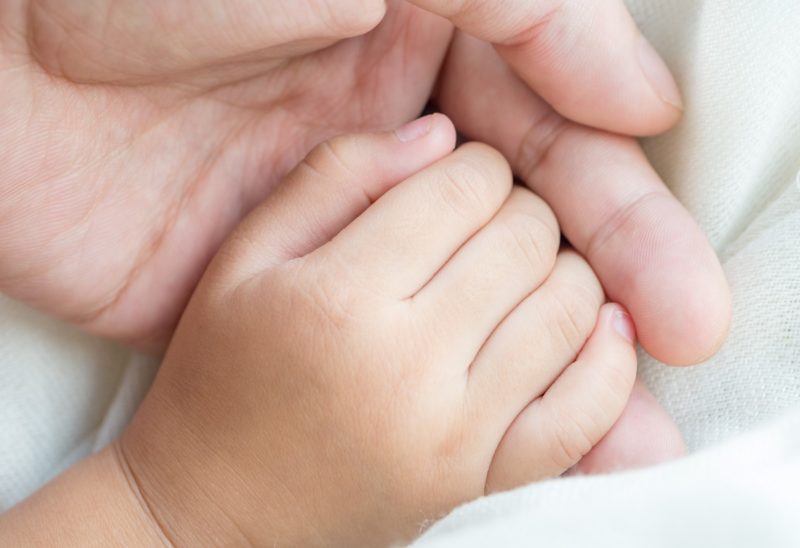 The highest form of love, agape is pure and all-consuming. It's often referred to the love of God for man and vice versa. It's also likened to the love a mother has to her child because it doesn't have boundaries and restrictions.
With agape, one loves without ifs and buts. One has a heart for all humanity and is kind and compassionate toward others without asking for anything in return. It is selfless, overflowing, and constant despite others' weaknesses, flaws, and mistakes. Agape is the ultimate goal of relationships because to love unconditionally means to accept fully without judgment and hesitation.
4. Ludus: Playful Love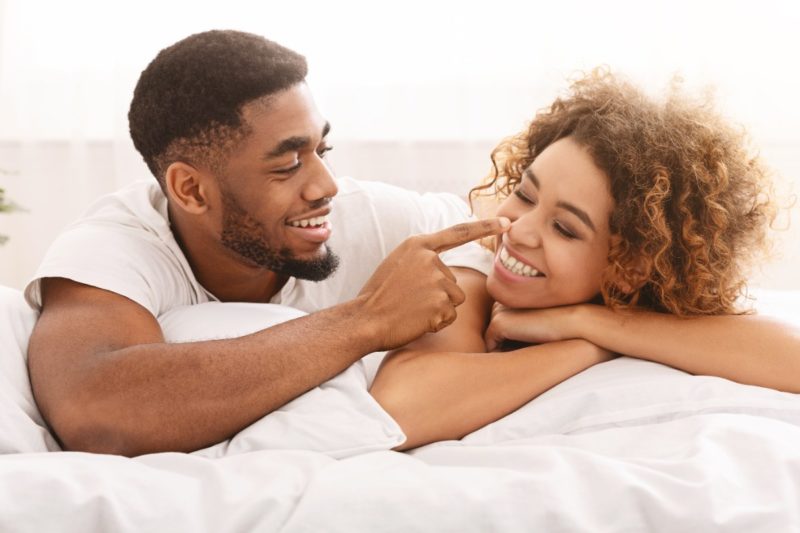 Those butterflies in your stomach are the best description for this type of love. Ludus is defined as "sport or play," so it's all about having fun. It exists among young people in the modern dating world where going to bars, teasing each other, and "just having fun" are the new idea of getting to know each other without any commitments or promises.
Ludus is infatuation on a different level as it's described as similar to being high on drugs—the person makes you feel alive and excited.
5. Pragma: Enduring Love
While eros tends to fizzle out eventually, pragma is the one that lasts. It has endured obstacles and has matured into a kind of love that stays throughout any challenges that life may throw.
This kind of love is rare, and maybe that's why it's heartwarming and beautiful to see an old married couple still holding hands at the grocery or sitting together on a bench waiting for the sunset. In order to achieve pragma, a couple must be patient, understanding, forgiving, kind, and able to make compromises to stick together.
6. Philautia: Self-Love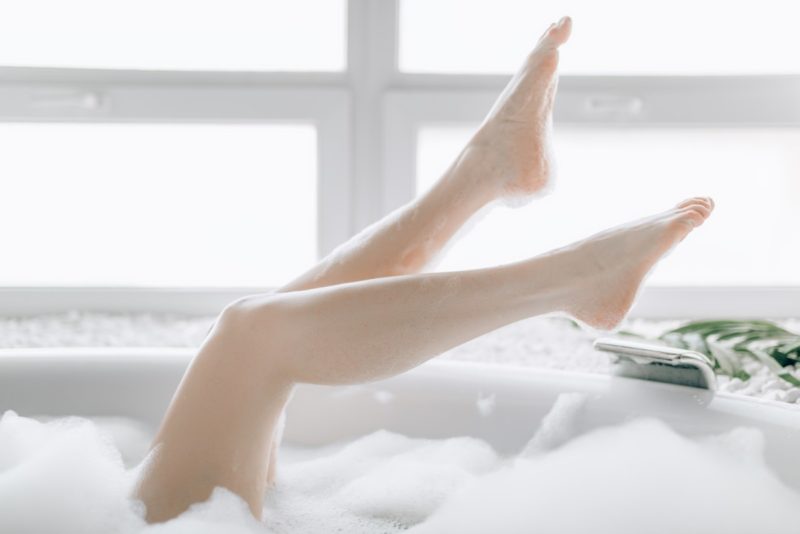 Self-love isn't about taking a bunch of selfies to gather as many likes as we can. It's not about forcing our opinions and beliefs onto others because we think that we're always right.
The Greeks believe that philautia, or the love of the self, is about the compassion and gentleness we give to ourselves. It's taking care of and loving ourselves the same way we are willing to love and take care of the people important to us. 
It's essential to love ourselves because the lack of philautia can affect our lives. Without it, we may have a hard time accepting other people's love and affection because we see ourselves as unlovable. We may let other people treat us badly because we don't know how we should be taken care of. Our health may even start failing because we don't give our body the proper attention it needs. 
Cultivating philautia starts with accepting ourselves and understanding all our strengths and weaknesses. It's one way to see what we need to nourish our heart, mind, and body.
From there, we can begin getting the things we need or doing the activities we love to do. Once we feel the rush of joy and find the purpose in these things, our self-esteem will grow, and it will be easier to love ourselves and let others love us the way we deserve.
7. Storge: The Familial Love
Storge is the most natural form of love because we were born into it. Families naturally love each other because of their commonalities. There's no moment where we realize, "Oh, I love my sister." It's ingrained in us. The love is already in our system, so despite our family members' mistakes, bad attitudes, and other characteristics that we don't like, we still love them. 
Despite storge being unconditional, it's also fragile because of the expectation of it. Growing up, we're taught that we should respect our elders and we should always take care of and be there for each member of the family.
Because of this, love is not earned. We tend to forget to be kind and respectful, and we take things for granted because we know that no matter what happens, our family will love us and not leave. This could then breed resentment and animosity among family members.
In order for storge to work, we should practice it actively instead of simply counting on the strength of familial bond.
One might say that it all boils down to one thing: love. However, the value in knowing the different faces of love lies in the understanding of its manifestations. This is how we can start giving and receiving love better.
Eros is different from philia in that we shouldn't expect romance from our best friend. Ludus and pragma are opposites in the sense that ludus is young, fresh, and all about fun, but pragma has already been on the rollercoaster ride of life. 
Which one are you looking for in your life right now? Understanding our feelings towards others will bring us clarity into what we could do to express the kind of love we are experiencing. After all, if living is loving, then we need to do it with purpose and intention.