Last Updated on March 8, 2022
Paperwork filing can be a boring and arduous work. Even though technology has made it easier to maintain and file paperwork, some things still need a human touch to get done. Simply printing a paper using a software is not enough.
For any paperwork to become legitimate it needs to have an authorising mark on it. Without the authorising symbol, the paperwork might not have the legitimacy of making it just a piece of scrap paper.
Any paperwork that needs to be processed has to have an authorising symbol on it. Sitting and signing paperwork takes time. Instead of sitting and signing the paper you can get more work done. So, how can you make the process of authorising paperwork simpler and easier?
One word. Stamps. Stamps are actually a tool that makes the process of legitimising a piece of paperwork easier. Signatures can vary and take a long time to scribble on bulk paperwork. Sitting down with a stamp cuts down the time as well as effort taken. You simply need to flip a paper and press the stamp.
Apart from authorising paperwork, there are many other purposes that stamps serve. Not all stamps are the same. What evolved as a royal way of sealing important papers have evolved and adapted to various roles. From workspace to recreation, stamps have infiltrated all aspects of life. Most people easily overlook the contribution of these simple tools in everyday life. But without stamps, everyday life can get that much harder.
Take a look at the different kinds of stamps that are commonly used and the places where they are more commonly seen.
Wax Stamps
Wax stamps or seals have been a symbol of royalty. Seals usually were used to stamp royal orders or military orders. They were used to symbolise the authority of the monarch or nobility. Even in ancient civilisations seals have been used to stamp a variety of material. Seals were usually made of metal and it carried a variety of symbols on it.
Where can they be seen: in ancient times they were carried by the nobility as well as merchants. Today they are used in a variety of institutions. Many institutions still use metal seals to stamp wax and seal paperwork. They are not a very commonly seen stamp. The nostalgic value is what makes them a popular purchase.
Leather Stamp
Just like the wax stamps, leather stamps are also made of some kind of strong metal and a wooden or metallic handle. The leather is ready to be stamped after it is tanned and dampened with water. The seal is struck with a mallet to make an impression on the leather. Once the impression is made it can fade if the leather dries out. The leather needs to be treated with oils to make the impression last. Leather stamping allows the leather to be graded.
Where can they be seen: leather stamps can be used in tanneries as well as factories where leather work is done. The stamps can be used anywhere in the process of adorning anything with leather. They are usually not seen anywhere outside the leather industry. Some leather DIY enthusiasts may also have their own leather stamps.
Rubber Stamps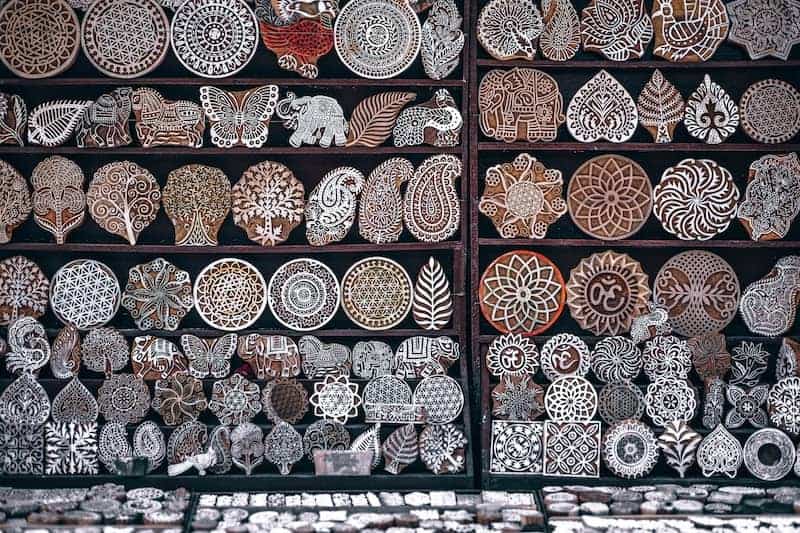 These are the most common stamps that we see today. Vulcanised rubber is used to make rubber stamps. A sheet of vulcanised rubber is processed into the symbol or shape required. The sheet is then mounted on a base of plastic or wood or brick block.
Before vulcanised rubber, wood was carved to make these kinds of stamps. Ink needs to be applied to the rubber before it can leave a mark on any medium. Depending on the kind of medium that needs to be stamped, the ink type is selected. You might need to press the stamp against an ink pad before you can apply the stamp.
Where can they be seen: rubber stamps are the most commonly found stamps. You can find them everywhere from offices to educational institutions.
Self-Inking Stamps
Easiest stamps that one can get and use are self-inking stamps. In a self-inking stamp, the rubber stamp and the ink pad are inside the stamping machine itself. The ink is in contact with the stamp. When the machine is pressed the seal comes away from the ink and leaves the stamp imprint on the material. These versatile stamps are easily available.
Where can they be seen: every office space has a variety of self-inking stamps. Offices can buy address stamp, endorsement stamp and custom signature stamp. These stamps are a little expensive due to the mechanism and material needed to manufacture them. Hence people do not commonly own them.
Pre-Inked Stamps
Another easy to use stamp is the Pre-inked stamp. Here the stamp and the ink pad are together. The stamp is ink-laden. When the stamp is pressed against any material it comes directly off the stamp and onto the material. These stamps are less expensive than the self-inking stamps. The ink of the pre-inked as well as self-inked stamps can be easily refilled.
Where can they be seen: These are more commonly seen in educational institutions. These are comparatively more affordable and easily replaceable. Even in classrooms, teachers use these stamps for a variety of purposes.
Pocket Stamps
As the name suggests these are pocket-sized stamps. Pocket stamps can be made of any material. Rubber stamps, self-inking and pre-inked stamps come in pocket size. The size makes it convenient to carry and stamp on the move. The self-inked or pre-inked version is preferred since the rubber stamps need an ink pad to be carried as well.
Where can they be seen: pocket stamps are used by people who have jobs related to travel. Travelling salesman can be seen carrying pocket stamps. High ranking government employees also use pocket stamps to stamp important paperwork on the go.
Initial Stamps and Signature Stamps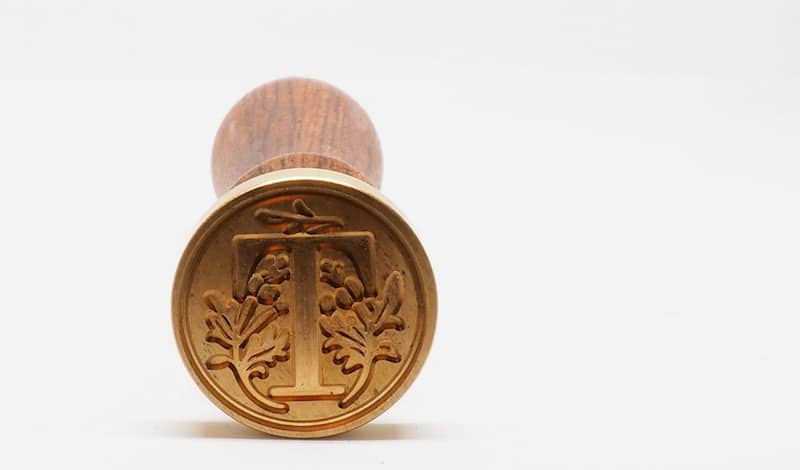 These are types of stamps that have either a person's signature or their initial on them. From wax stamps to pre-inked stamp. Signature stamps have the complete signature of the authority figure on them while the initials have only the initials of the person's name.
Where can they be seen: these kinds of stamps are usually seen wielded by authority figures. From the heads of educational institutions to heads of organisations, the people who need to sign a lot of paperwork have these kinds of stamps in their offices.
Notary Stamps
Notary stamps are official stamps that need to follow a fixed format. While other kinds of stamps can be customised, a notary stamp cannot be customised. To get a notary stamp you need to have a certificate giving you the power to have a notary stamp.
Where can they be seen: notary stamps can only be owned by a notary. If you visit a notary for any business then you can find a notary stamp with them.
Numbering Stamps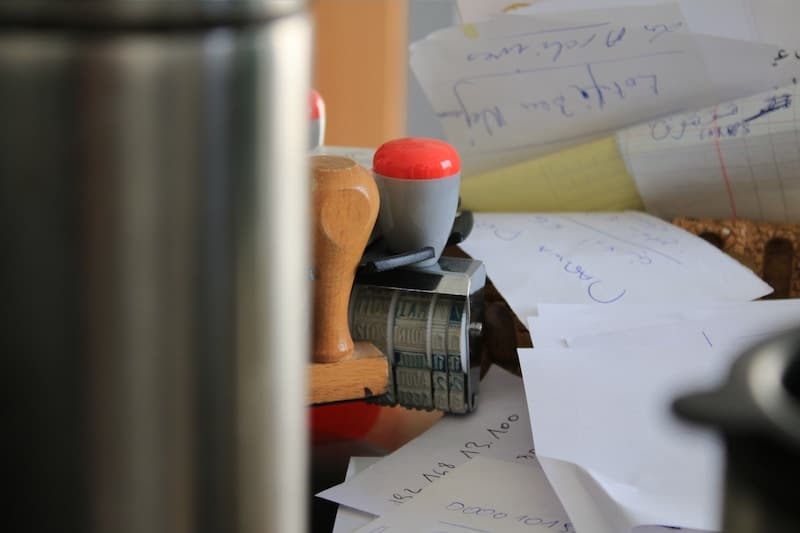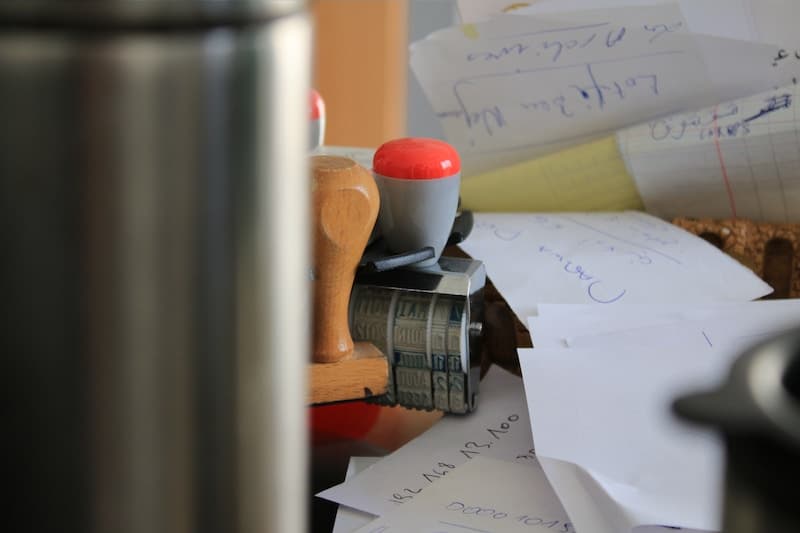 Numbering stamps can be used for a series of uses. Numbering stamps have roles of numbers on them. You need to roll the numbers or alphabets on the stamp to suit your need. After you come to the number you want to stamp you can use an ink pad or simply press down if it is a self-inking stamp.
Where can they be seen: these are used in warehouses and factories.
Art Stamps
Art stamps are customised stamps. These stamps are usually rubber stamps that are customised to reflect any image. Art stamps usually do not have words or numbers on them, they simply have an image on them.
Where can they be seen: these customised stamps are generally personal belongings. Teachers can use them in classrooms as reward symbols. Startups also use them to stamp letters along with their items.
Eco-Friendly Stamps
The ink used in eco-friendly stamps do not contain harmful chemicals. Recycled material is used by many stamp producing companies to produce eco-friendly stamps. These stamps can work just like other self-inking or pre-inked stamp, but the material makes them a better choice.
Where can they be seen: startup companies and eco-friendly companies choose to use these environment-friendly stamps.
You might find many more kinds of stamps in use, these being the most commonly found ones.