If you're old enough to have used a typewriter at least a few times in your life, then you'd probably understand how different it actually is from what people do now to come up with printed documents, manuscripts, and other similar things.
Typewriters versus Computers
Today, you just have to look at that computer screen and type away. Have a few typos? No problem. The program you're using would probably warn you of any mistake you make, whether it's a spelling error or a grammatical fault.
It can even help you change your style depending on the language you want to use. You can switch the language to British English and you'll have that added 'u' showing up in words like color or neighbor.
And the best thing about it? You can style your text in any way you want, matching the overall mood and tone that you want to set.
From here, all you have to do is to send that masterpiece to the printer, and voila, you have a professionally made document.
When typewriters were in use however, things were a whole lot different.
Each keystroke had to be hard, really hard, to make those keys connect with the paper. And no, there is no cursor that automatically goes to the next line once you've used up all the vertical space. When you come to the end of the line (usually marked by a distinct sound of a bell), you had to manually pull a lever so that the paper would roll up and you can start fresh on a new line.
Let's not even get started on formatting here. Where computers allowed you to align the left and right margins, it's a whole new ballgame when it comes to the typewriter.
You had to measure your words so that they would all fit together. If not, you either had to split the words into two by using a hyphen and continuing it one the next line, or you would just have to make do with an uneven right margin.
No typos, otherwise, you'd have to use correction fluid or start all over again. No other way to find errors other than doing it manually.
Typewriter Fonts
Despite all the hard work that people had to put in during the era of the typewriters, you would have to admit that there is a certain appeal to the way the letters appear. This is why a lot of designers still look back at those classic typewriter fonts and use them for their projects as needed.
Here are a few high quality typewriter fonts that you can enjoy. They bring back the classic feel of the era when people had to use typewriters, without having to subject you to the hard work that went into using it as well:
1. Consul Typewriter Pro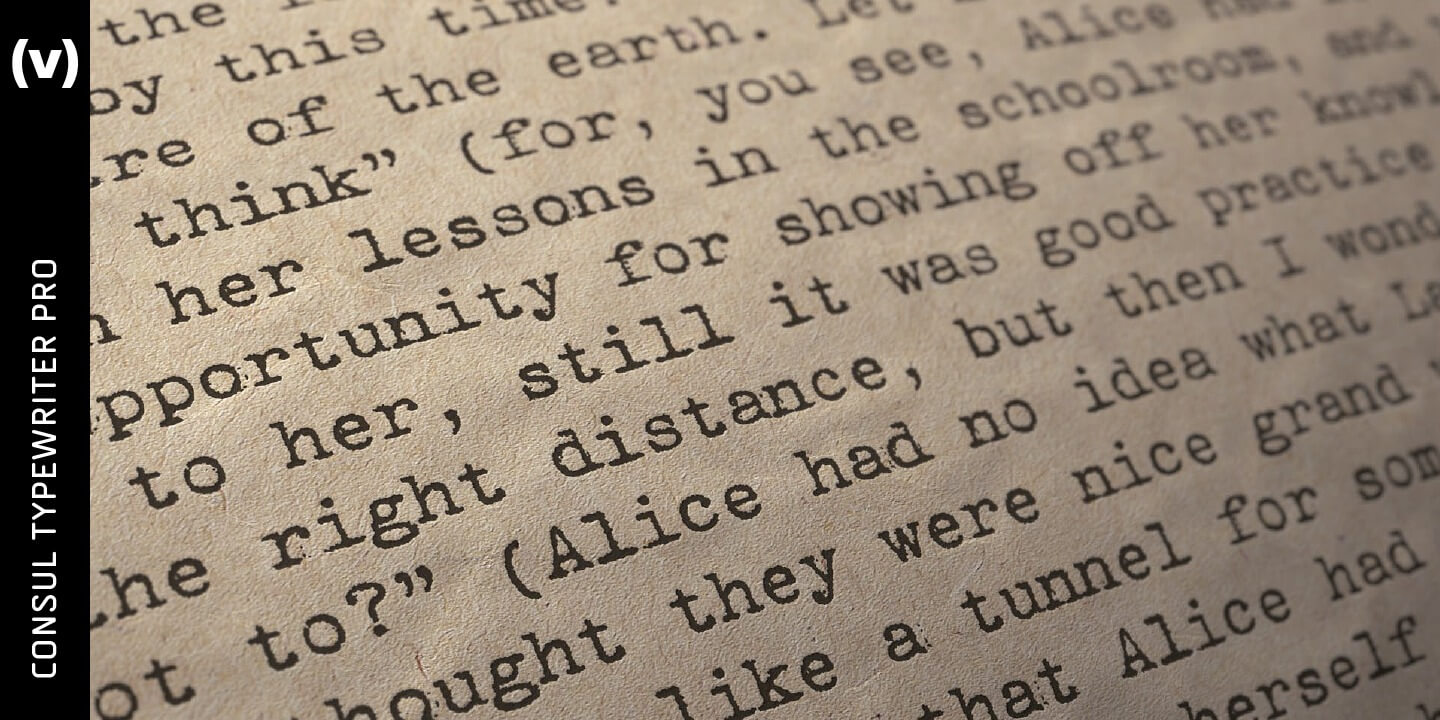 Consul Typewriter Pro is a modern OpenType font family reviving the look of old typewriters. Its carefully converted forms are detailed enough even for high pointsizes while keeping a reasonable number of outline points. You can choose from four different weights and its extended character set.
2. Special Elite Pro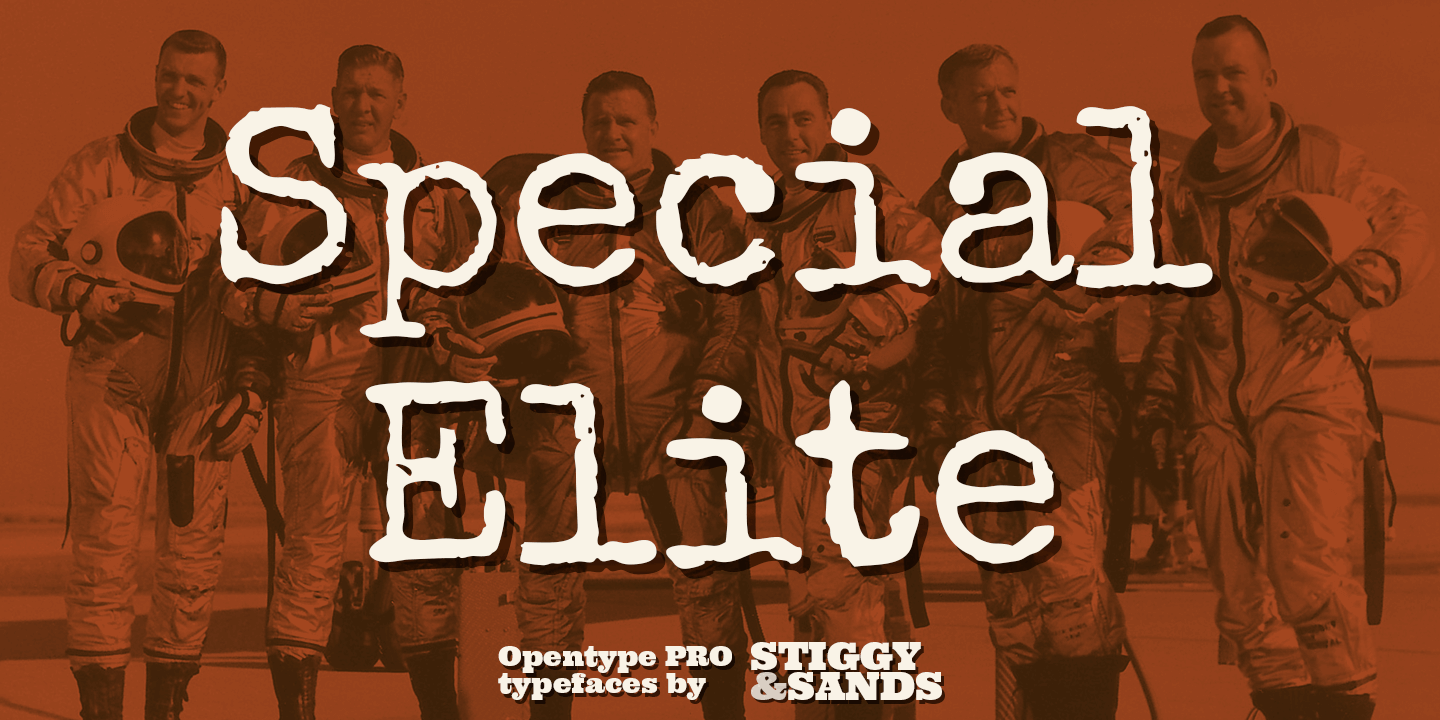 The Special Elite Pro brings the unique individuality of the Special Elite Type No. NR6 vintage typewriter keyset to the digital age.
Antique typewriters would type with a warmth and appeal to them, primarily because of their unpredictable "grunge" results from force of keystrokes to ribbon and paper. The SmallCaps and extensive figure sets add a more serious note to the nature of the typeface.
3. Italian Typewriter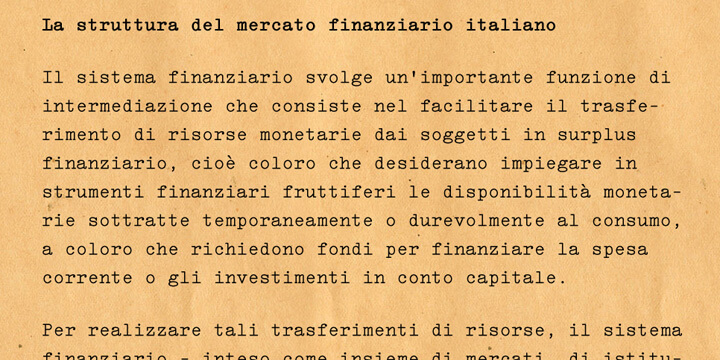 Italian Typewriter was designed by Leonardo Di Lena studying some Italian typewriters of the thirties and forties. Italian Typewriter is a monospaced font that can be used for any work that requires an old-fashioned look or an old-tech look.
4. LiebeRuth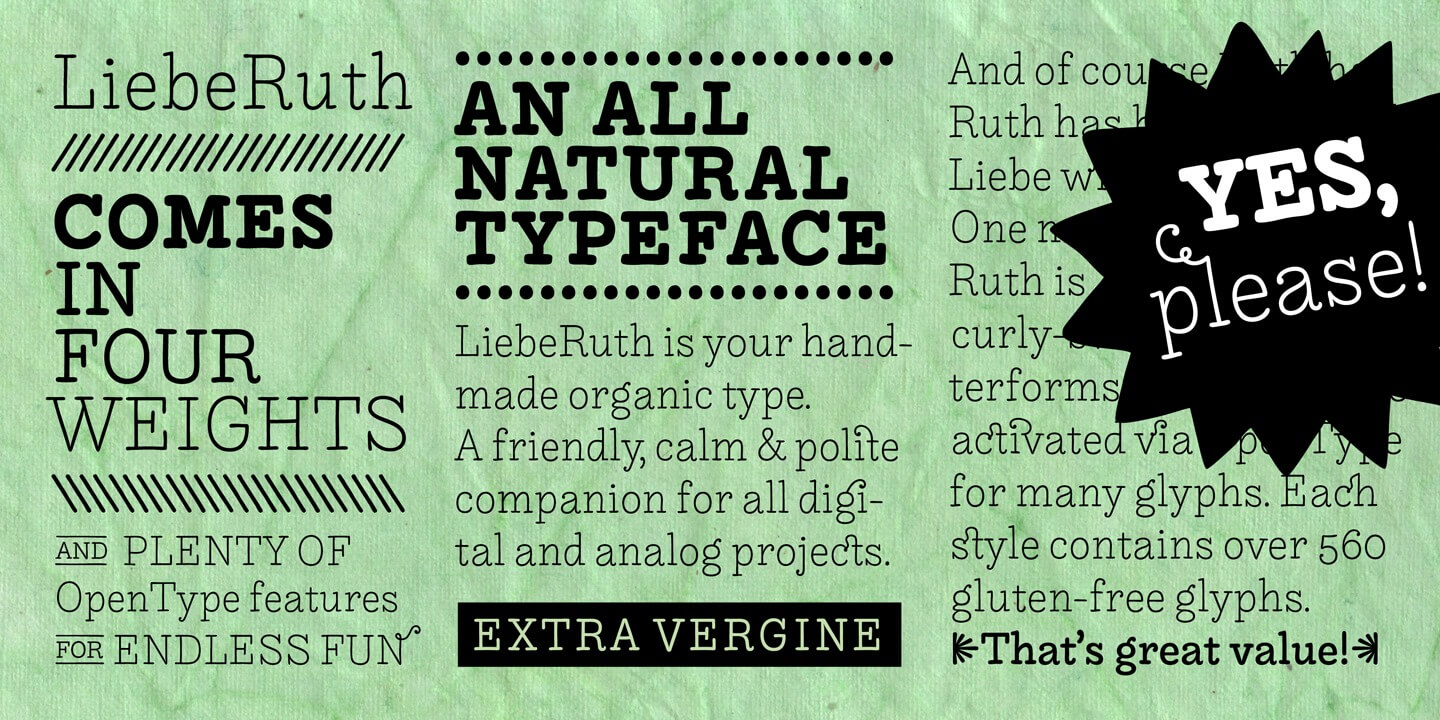 LiebeRuth is your 100 percent hand-made organic type. Four weights ensure that Ruth has the right boldness for any context: birthday invitation, personal correspondence, photo album, or billboard ad.
5. Appareo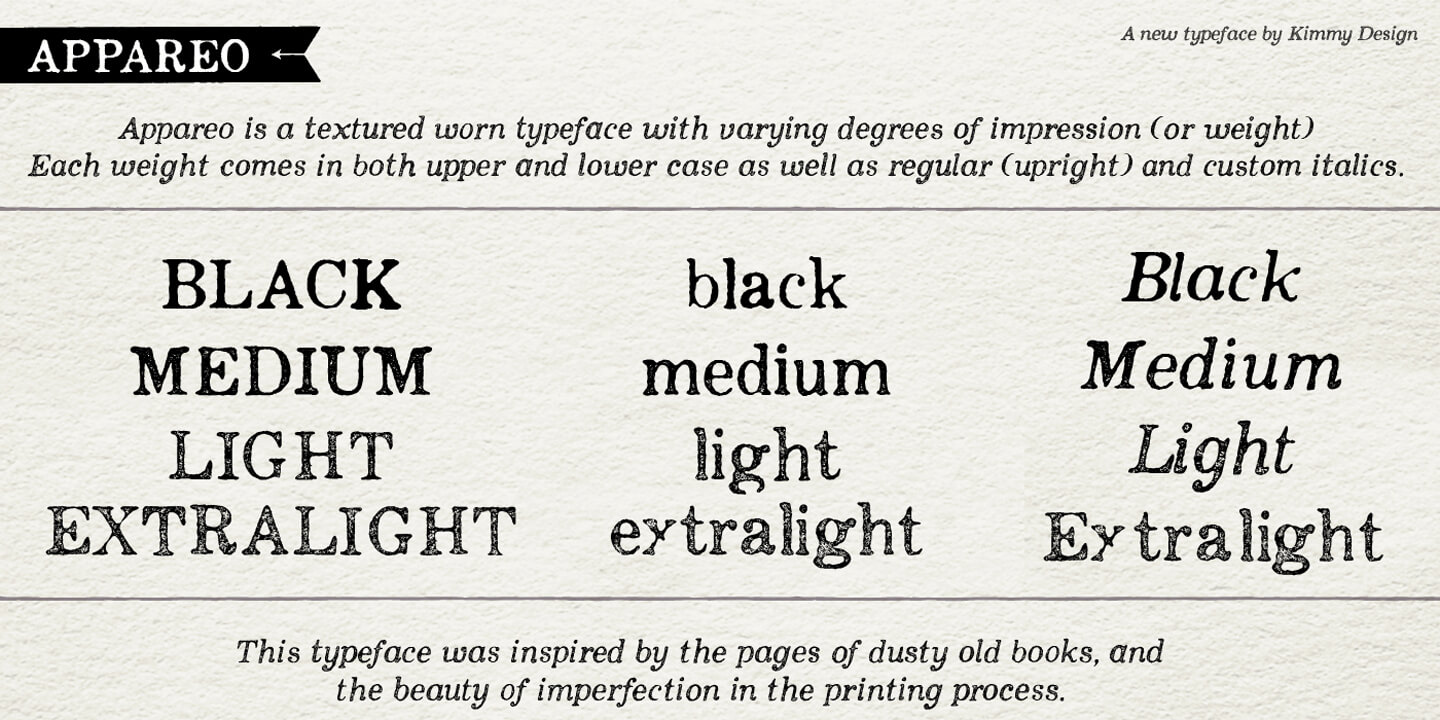 Inspired by vintage books and the pages within, Appareo is an imperfect, worn serif font that comes in three weights. Each weight is has a varying degree of distress, from Black, in which the press and ink fully set into the page, to Medium, Light and Extralight, where the texture is heaviest. Each weight also has a custom italics version of each character.
6. Detective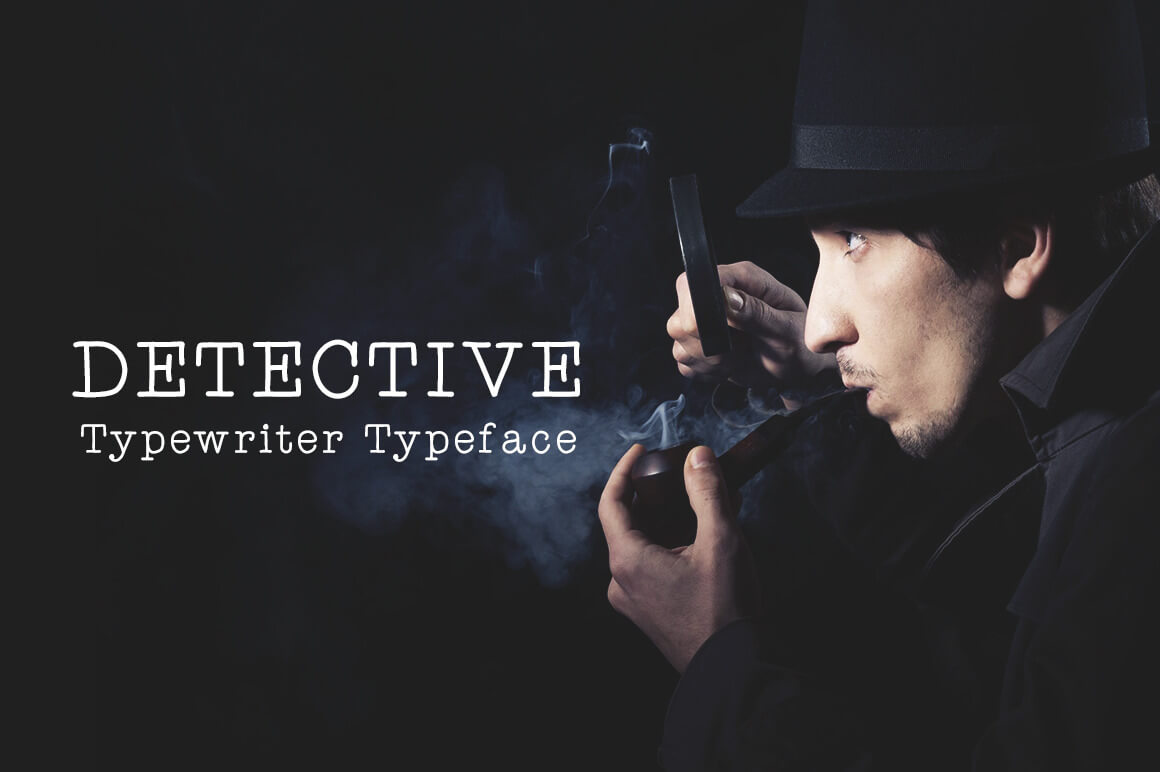 Typewriter is a classic mechanical typewriter font. The font was constructed 100% by hand. It is an ode to the invention that shaped reading habits and the idea of legibility, the typewriter.
This font combines old-fashioned charm with modern typographic sensibilities. It can be used for business correspondence or in any work that requires an old-fashioned, personal look.
7. Twenty-Four Hours 'Til Dawn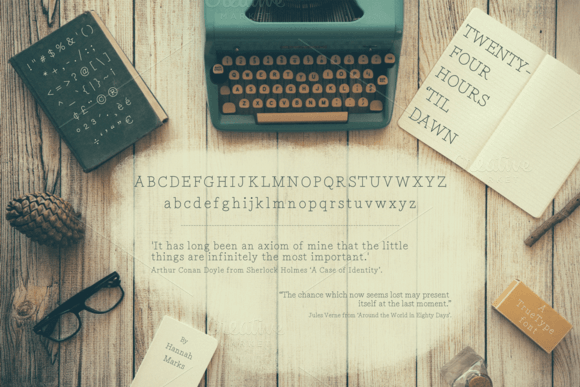 An imperfect typewriter style font.
8. Tigerlily
Inspired by elegant cityscapes, Tigerlily brings a handmade feel to an otherwise "sophisticated" feeling typeface. Font comes as both .ttf and .otf font files. Includes numbers and basic punctuation.
9. Mymra Mono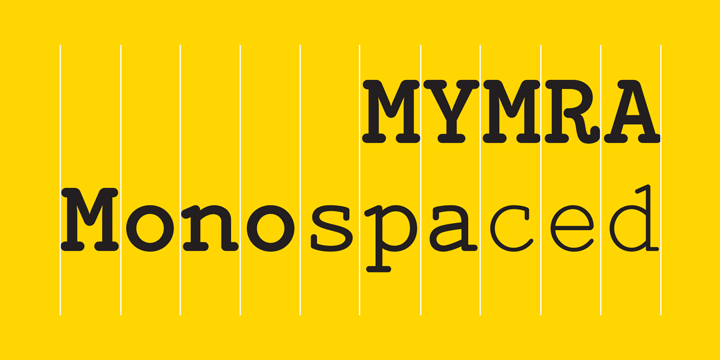 Mymra Mono is monospaced typeface intended for use in charts and tables where fixed width or tabular settings are required. The typeface is released as font family in OpenType format with a Latin Western 1252, Eastern European 1250, Baltic 1257, Turkish 1254 and Vietnamese 1258 character set.
10. Lettre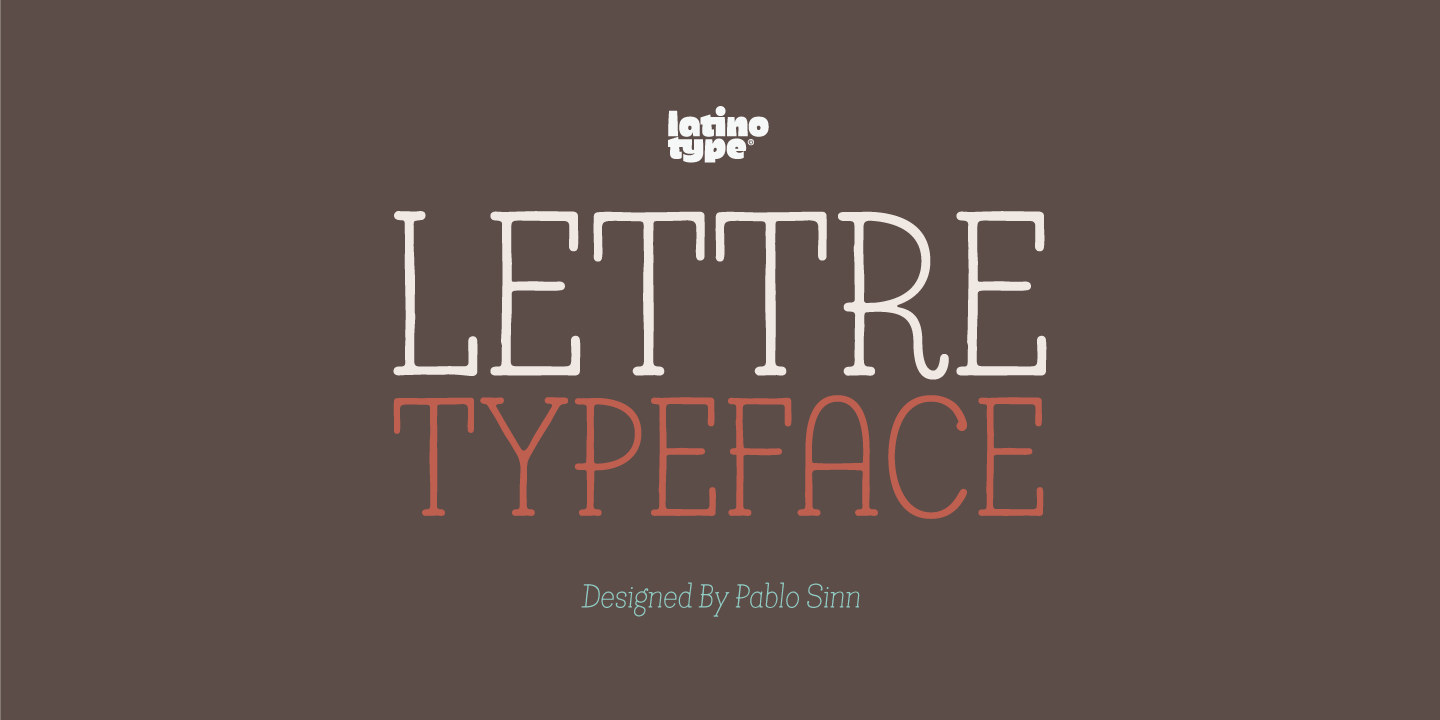 Lettre is a geometric serif font designed by Pablo Sinn. Thanks to its imperfections, this font looks like it is hand-lettered. Lettre brings back nostalgic feelings of mechanical typewriter characters and recovers the essence of the rustic and natural, what makes it a very modern typeface.
11. Typewriter Font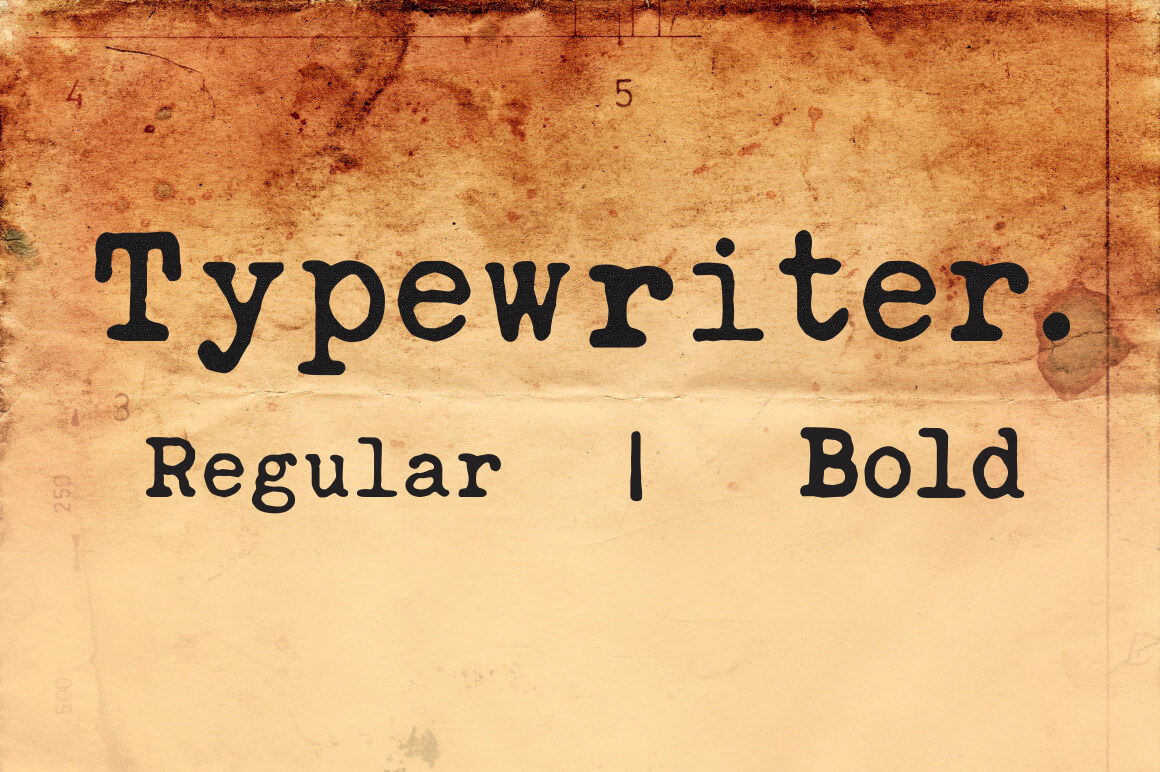 Typewriter is a classic mechanical typewriter font, available in regular and bold weights, perfect for old documents, letters & retro design effects.
12. Dear John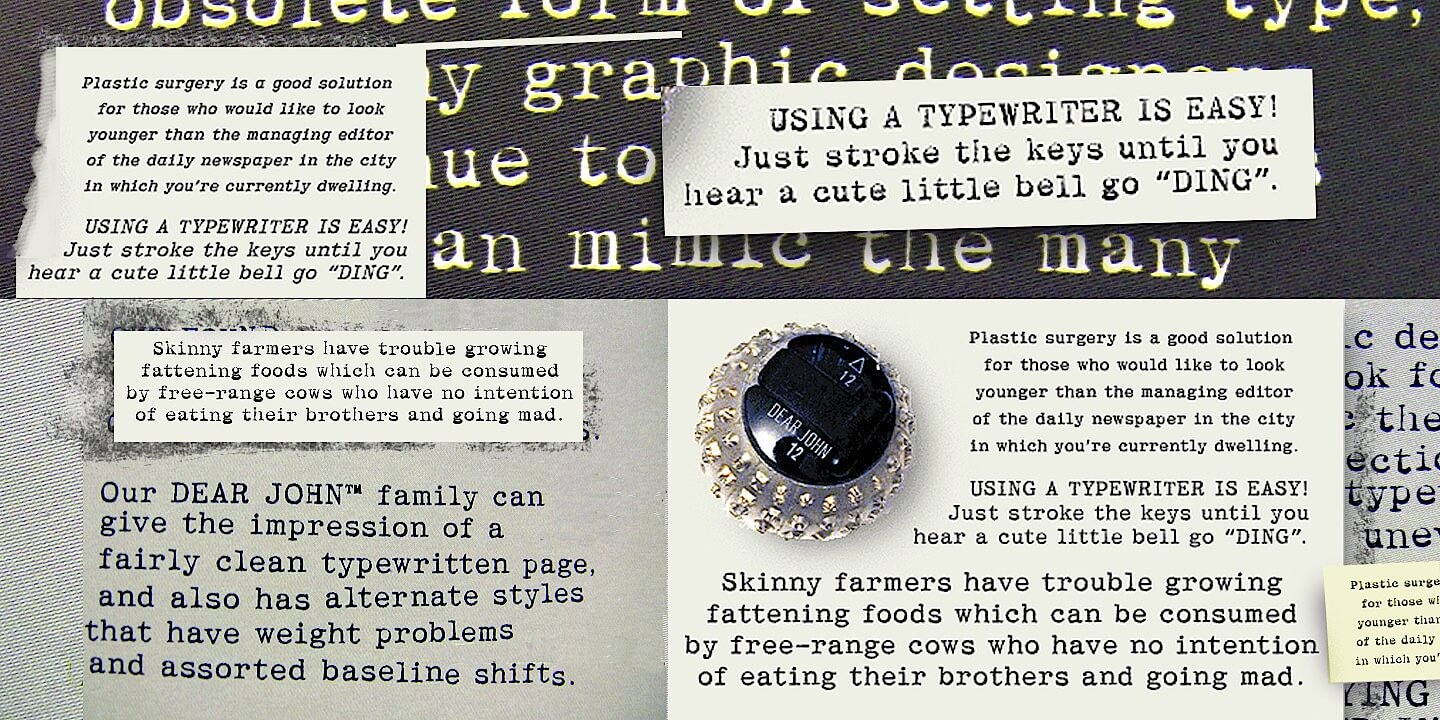 Typewriter simulation with slight inking imperfections.
13. Typewriter BasiX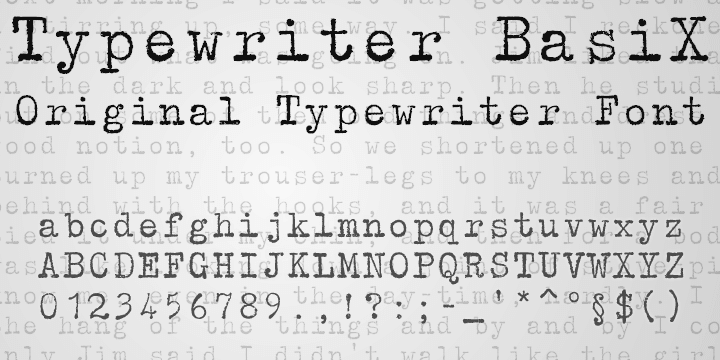 Rough retro looking typeface for your digital or print project
14. Jazznik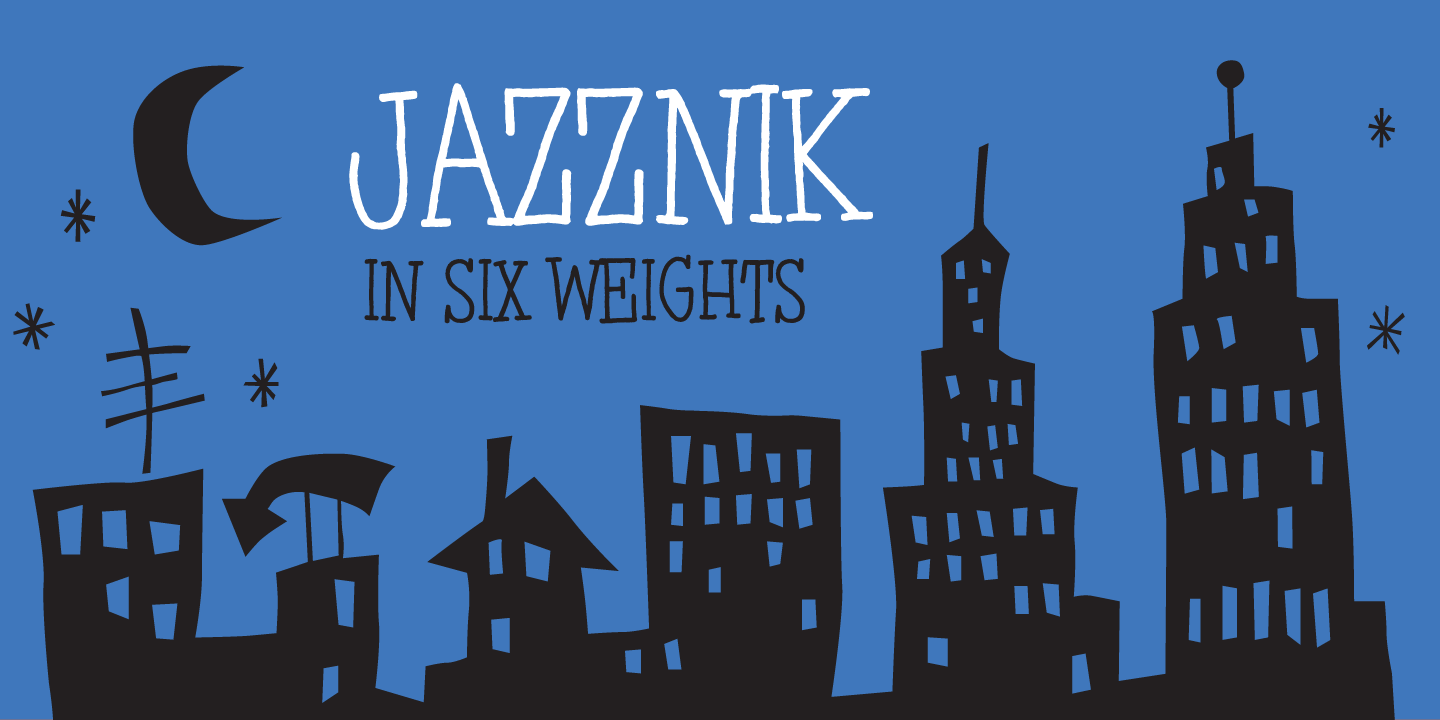 Jazznik is a quirky/playful typeface that's perfect for posters and children books.
15. Catalina Typewriter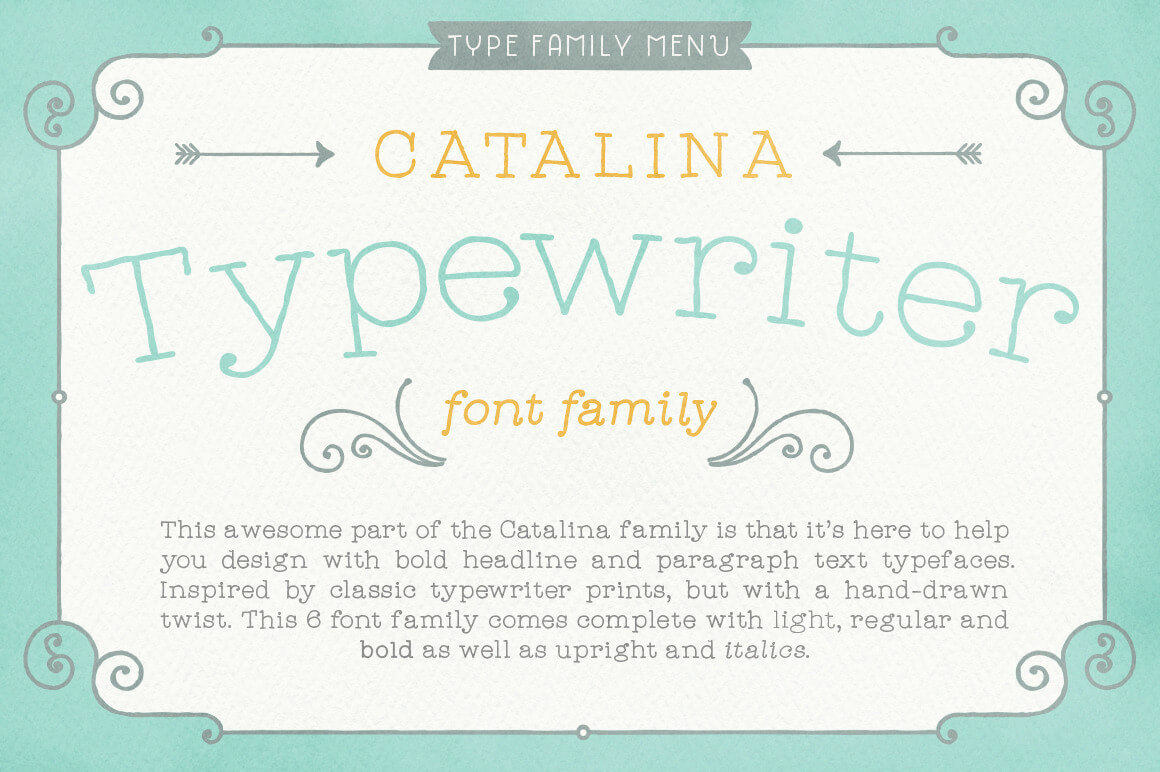 This typewriter inspired hand-drawn font family works great as either a display or paragraph text. It has contextual alternatives with 3 versions of each letter, and comes in both upright and custom italics versions.
16. Prestige Elite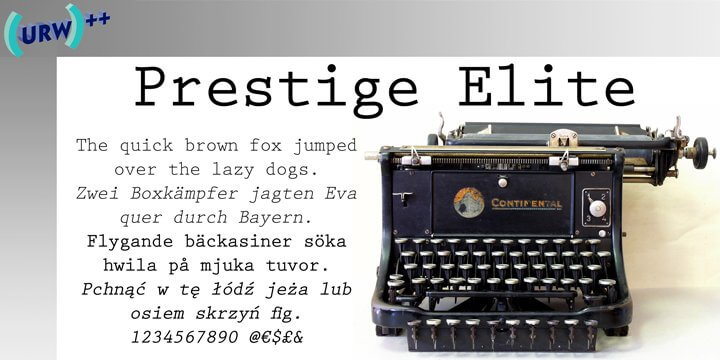 17. Colon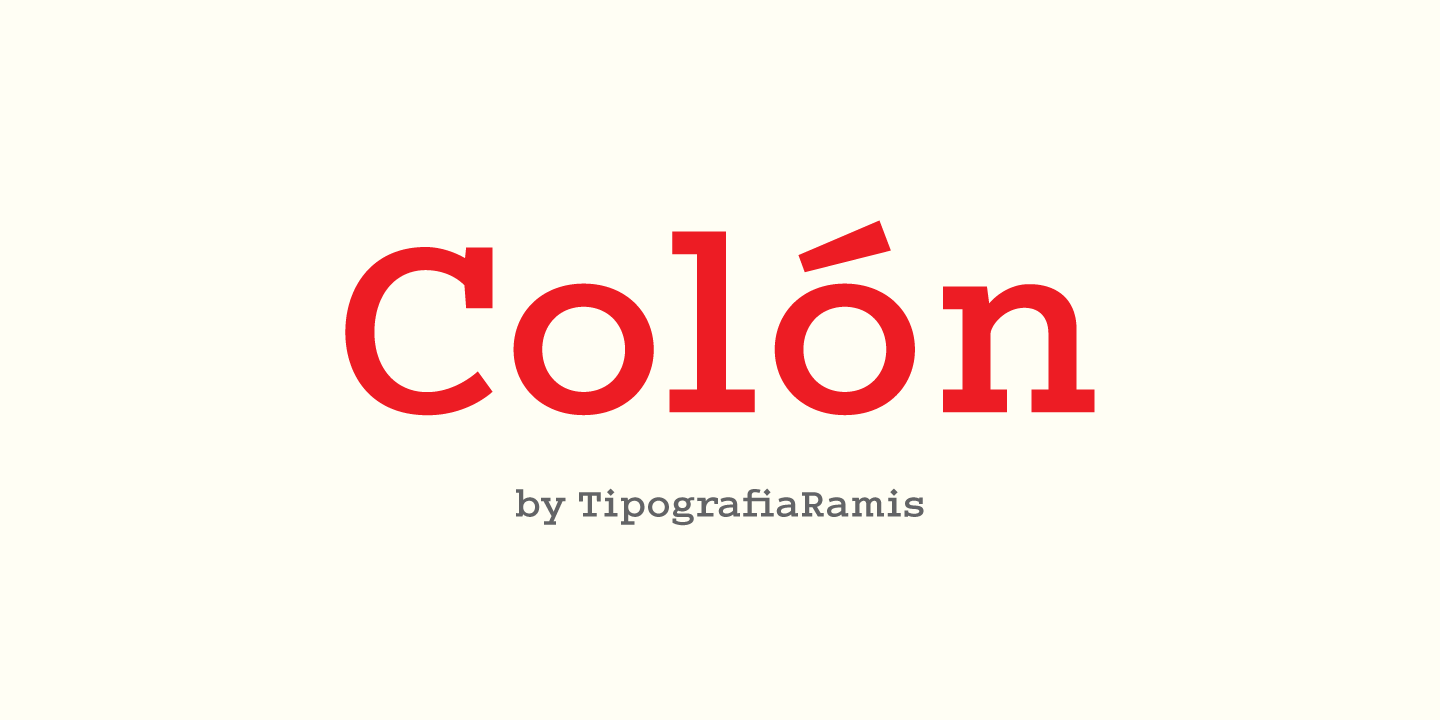 COLON is a Slab Serif type family of three weights with matching italics. The typeface design was influenced by the nostalgia for the aesthetic of a typewriter.
18. Grandpas Typewriter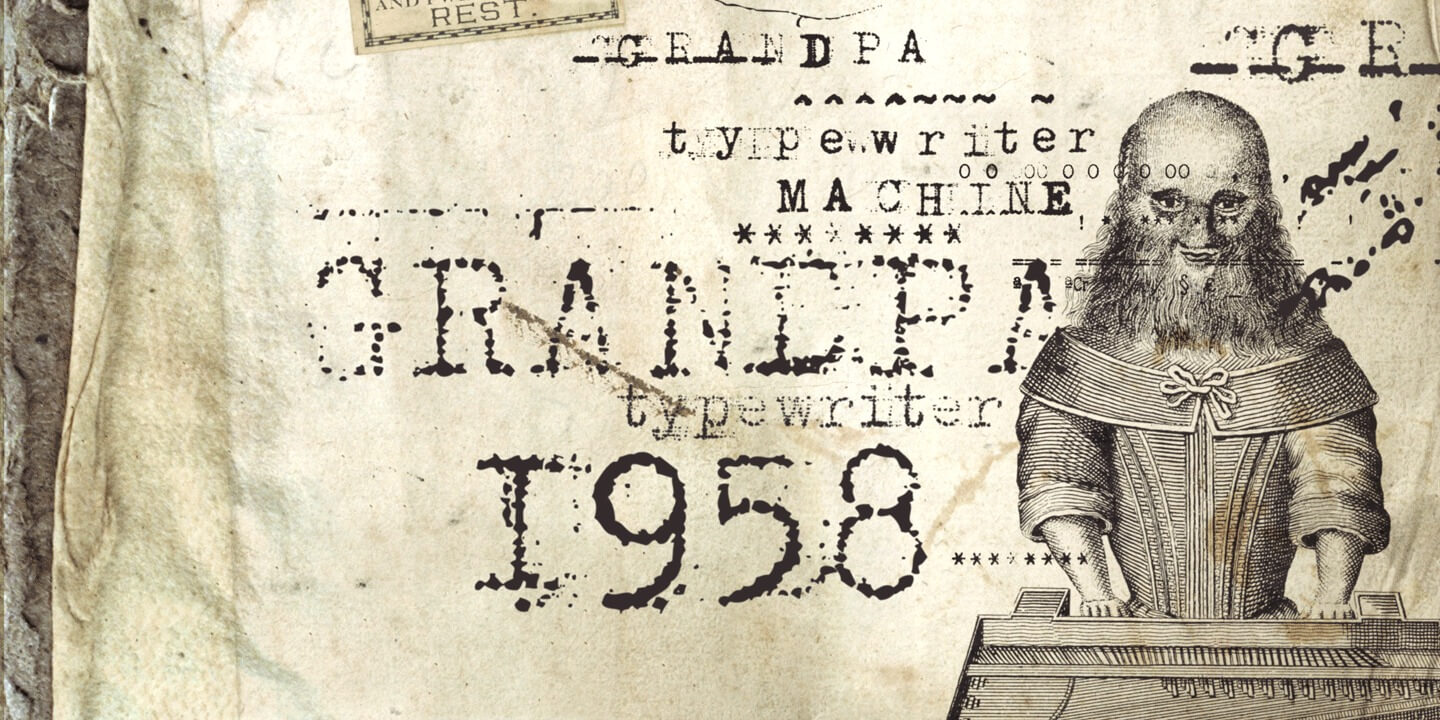 This font has all of the effects a typewriter machine can offer you: a regular version, a strong hit version, a light distressed version, a double-hit version and X version, which is a compilation of several typewriter mistakes, tests and stains. This font is specially handy when trying to use a typewriter effect on an edgy/grunge work, where there's no worry about perfection!
19. Mingray Mono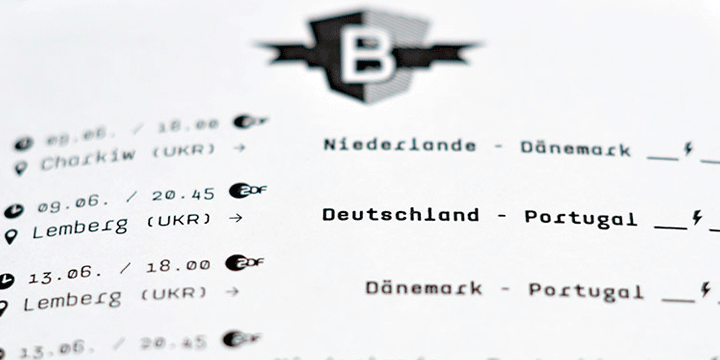 Mingray Mono is a stylish Monospaced family in three weights. It contains old-style figures, small caps, fractions, ligatures, pictograms and arrows. Mingray Mono supports 85 Latin-based languages.
20. ITC American Typewriter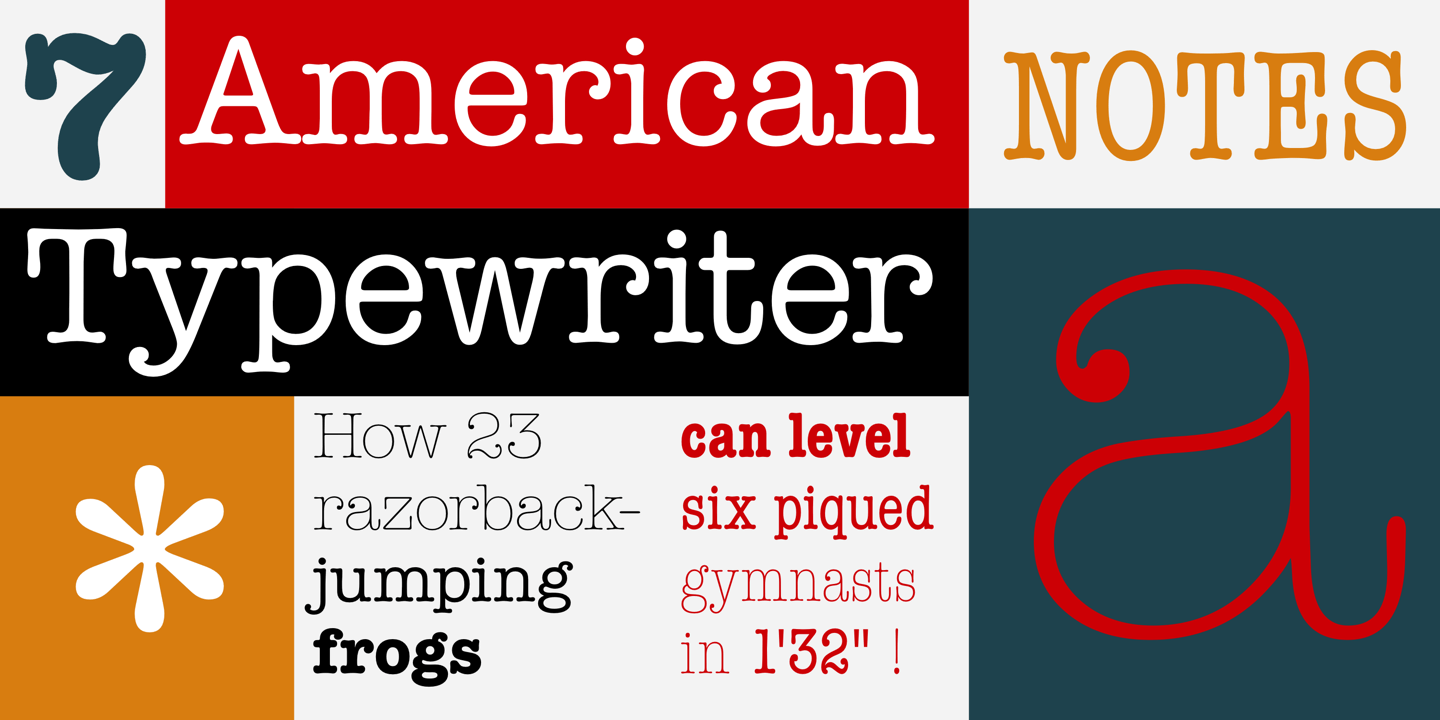 ITC American Typewriter can be used for business correspondence or in any work that requires an old-fashioned, personal look.