Last Updated on October 7, 2021
As the U.S. recognized National Women's Equality Day in August, University of Phoenix officials celebrated a unique alliance designed to provide opportunities to military spouses, the majority of whom are female.
The University established a program with Freedom Learning Group to provide educational pathways and career upskilling opportunities to those in military families. These individuals must often balance family and work commitments while a loved one serves their country, either domestically or abroad.
The program is one way that University of Phoenix is working to close the equity gap among spouses of active military personnel.
Several years ago, University of Phoenix officials sought to develop an array of professional development courses that would provide students with a short burst of higher learning. The goal was to develop a suite of courses that could offer an efficient path to learning and an affordable option for pursuing advanced knowledge.
Freedom Learning Group was an ideal choice for such a program collaboration. Founded in 2017, Freedom Learning Group developed a virtual learning business model designed for the needs of military spouses and veterans.
Freedom Learning Group Boosts Career Options for Military Spouses and Veterans
Freedom Learning Group, which was founded by a military family, focuses on the development of educational content, instructional design, accessibility compliance (including the Americans with Disabilities Act), e-learning, audio and visual services and project management.
Teams of subject matter experts, project managers and project directors work to develop educational content to service the organization's clients. To date, Freedom Learning Group has subject matter experts and contributors in 40 states and 10 countries. Freedom Learning Group's global workforce is 64 percent military spouses or veterans and 73 percent women.
The organization's services offer military spouses and veterans with flexible courses and virtual career options to help them remain relevant in various industries while managing the unique lifestyle that comes with being a part of a military family. Often, military spouses find it difficult to advance in their careers in the face of other commitments. For example, many military families relocate every two to three years, making it difficult to gain any kind of continuity in a job or career.
A Natural Collaboration with University of Phoenix
The program is a natural fit for both University of Phoenix and Freedom Learning Group. The collaboration has developed professional development courses that women and men can take to develop new skills that can have a positive impact on career goals.
Courses are offered in a short-burst learning format and include studies in health care, information technology, education and marketing. Courses take about 30 hours to complete and are offered 100 percent online.
Course materials are non-credit, self-led and self-paced, allowing adult learners to access and master the course offerings at their own pace. The courses are designed to provide students with job-ready skills that have been identified by University of Phoenix as critical needs today.
For Mukund Sudarsan, vice president of professional development and the short burst learning program at University of Phoenix, the collaboration with Freedom Learning Group makes lots of sense. Sudarsan praised Freedom Learning Group's commitment to spouses of active military members, noting that it aligns closely with the University's mission to help working adults with education paths that are flexible and cost-effective while providing career upskilling opportunities. Sudarsan also noted that the collaboration answers a need to provide upskilling and reskilling to meet the demands of workforces that are quickly evolving.
Elizabeth O'Brien, chief executive officer for Freedom Learning Group, called the solutions-based instructional design her organization offers a way to create new pathways for adult learners. O'Brien noted that the recent Women's Equality Day was a powerful opportunity to remember that there is still a tremendous amount of work done to address the disparities women face. For her organization, given that 92 percent of military spouses are female, the need to provide additional economic opportunities is critical.
National Women's Equality Day is celebrated annually as a way to honor the work and sacrifice that went into the passage of the 19th amendment to the U.S. Constitution, which gave women the right to vote. August 26 was selected in 1971 as the official day and continues to help create conversations around the challenges women face in the workforce.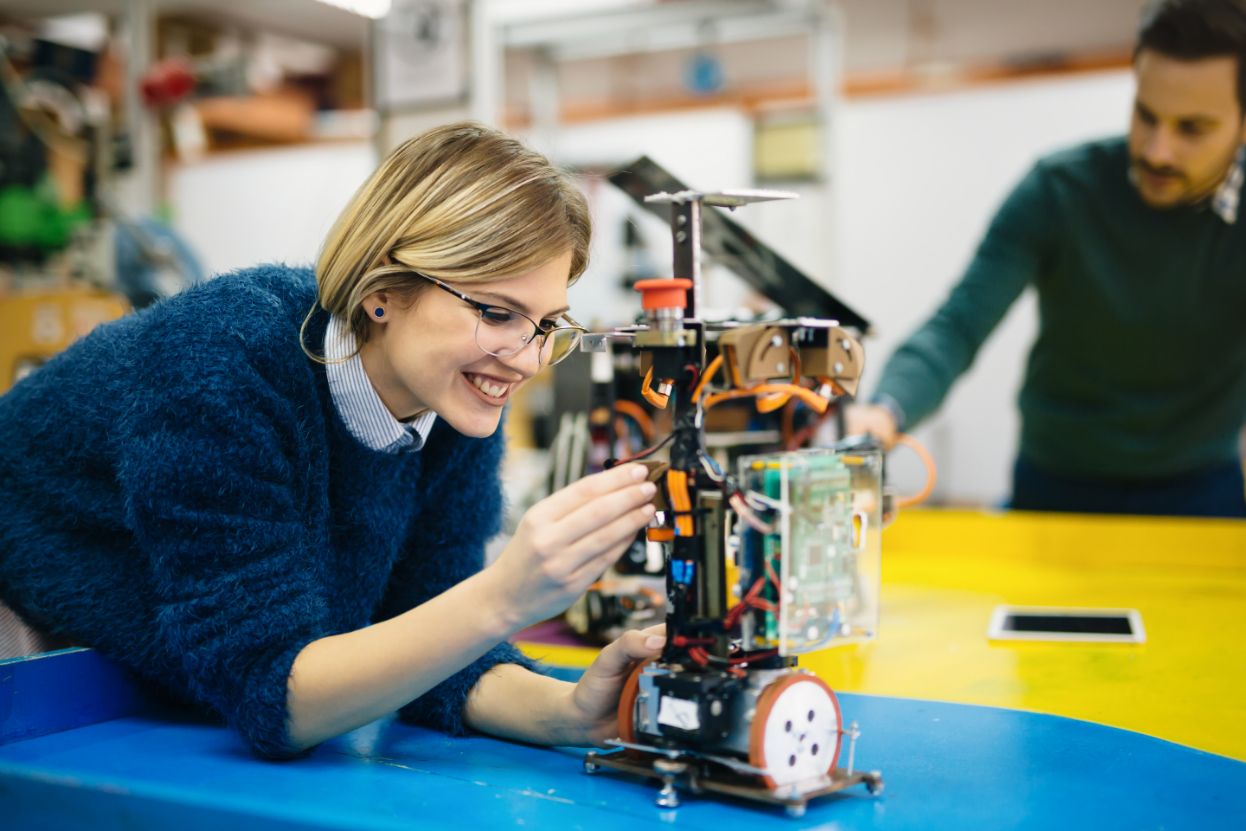 The University of Phoenix Career Institute's 2021 Career Optimism Index noted that 30 percent of women, especially those with dependents, identify stress with their careers. In addition, 52 percent of those women want to improve their career skill sets but are not sure where to begin.
In addition, a recent Harris Poll commissioned by University of Phoenix showed that 38 percent of women believe that equal pay is out of reach and that men have more opportunities for career advancement such as obtaining raises and leading major projects.
About University of Phoenix
University of Phoenix is committed to helping adult learners improve their careers in a swiftly changing world. Founded in 1976, the University offers adult learners flexible schedules and interactive learning through a primarily online platform. For more information, visit the University of Phoenix website.