Last Updated on January 24, 2023
Buying used warehouse lifting equipment has a low initial cost but, can cause many issues later on. However, new equipment is more reliable and will last for years to come.
Benefits of Purchasing New Warehouse Lifting Equipment
Both used and new lift equipment have their advantages and disadvantages. Buying used warehouse lifting equipment can be reasonable in some cases, but is far less reliable. New equipment should be considered because it will work more efficiently and last longer. 
What is warehouse lifting equipment? 
Heavy materials that workers cannot move manually are expected in a warehouse. Lifting equipment is the term for machinery that is primarily used for lifting and lowering these heavy-duty materials. When it comes to warehouse lifting equipment, there are a variety of options you can choose from depending on your needs. 
The types of warehouse lifting equipment include:
Pallet trucks

Warehouse material lift

Platform tables

Forklift

Lifting tower

Drum trolley
How does lift equipment impact a warehouse's productivity?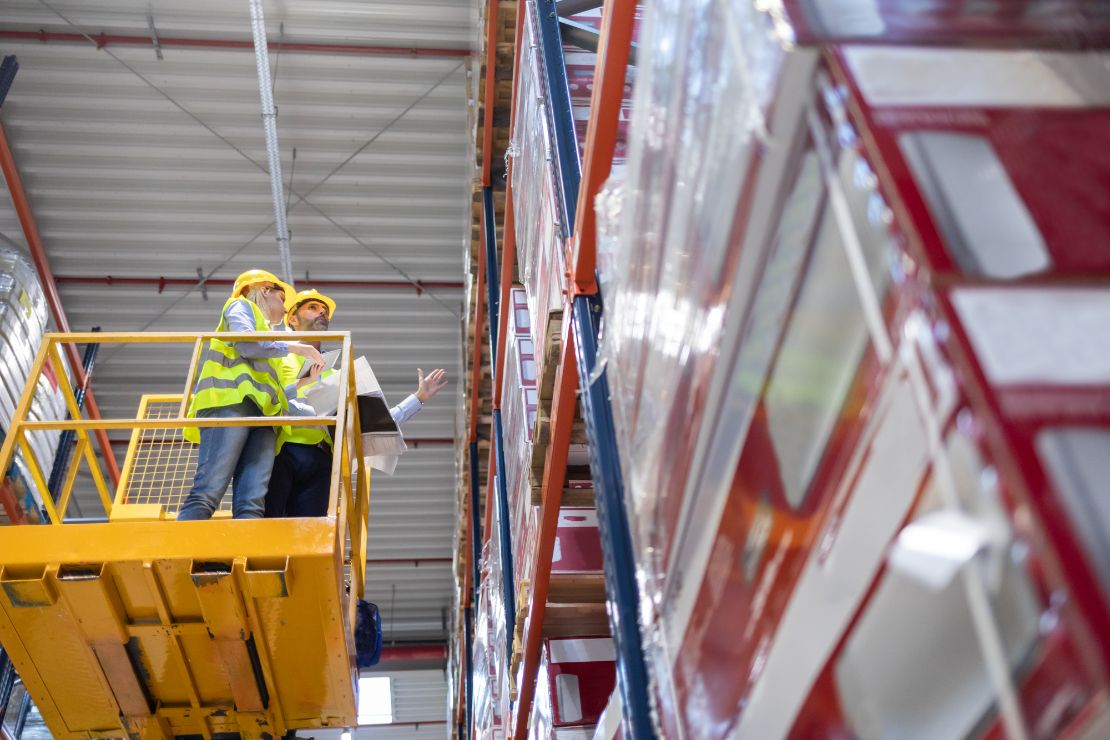 Utilizing a warehouse material lift enables your operation to get heavy-duty materials from point A to point B efficiently. Warehouse managers have recognized how essential lift equipment is for creating a productive workplace. Recently, the increased adoption and capabilities of lifting technology have impacted the equipment's abilities to save your company time and money.
What factors can influence the cost of warehouse lift equipment? 
When you decide to research lift equipment options for your operation, there are a few choices available. You can buy a warehouse material lift, new, used, or rented. The price of the machinery can also be impacted by its type, brand, model, and year. Before making your final decision, you should carefully assess your facility's needs and what fits within your price range. 
What are the advantages and disadvantages of buying used lift equipment? 
Buying used warehouse lifting equipment can be risky if you don't do your research. However, if you know what to look for, you can buy a high-quality pre-owned one for 50% less than a used one. On the other hand, a lower initial cost does not mean that the machinery will be necessarily "cheaper" in the long run.
One of the most significant expenses produced by used machinery is maintenance costs. Ongoing repairs on your equipment will quickly add up and may be more expensive than if you were to invest in a new product. Additionally, if you need repair or replacement parts frequently, your workflow will be interrupted. 
What tips to keep in mind when buying used lift equipment?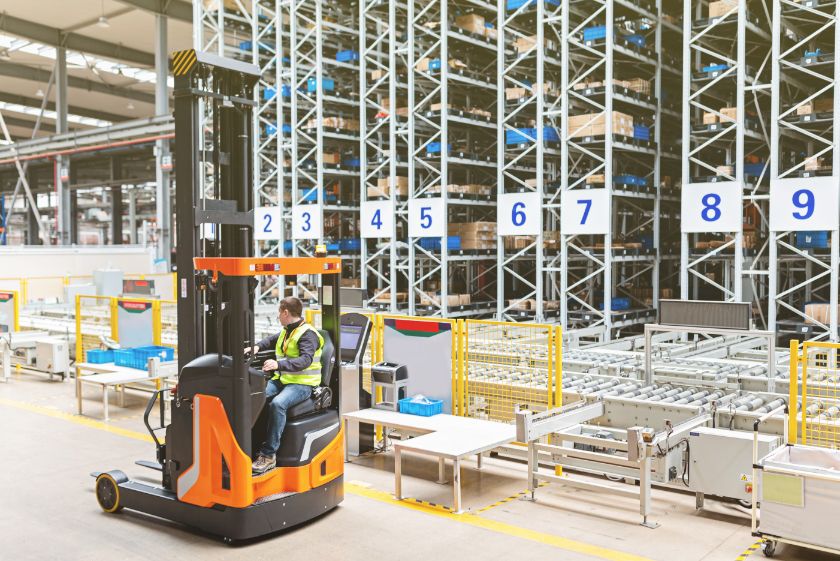 You should not automatically seek out the lowest price
While used warehouse lifting equipment does start at a significantly low price, that does not mean you should buy the cheapest option. Cheap machinery may need a great amount of repairs or may be at the end of its lifespan. The last thing you would want is to pay more in maintenance than the cost of the equipment or worse, have to buy a new one altogether.
Know how to evaluate used lift equipment
All automated lift warehouse equipment should be thoroughly inspected before purchase. To make sure that it's working properly you must listen to and see it running, any strange sounds or movements could mean it will need repair later on. Additionally, you should take a look at its hour meter and see how much it's been used, a higher number means it's closer to the end of its lifespan. 
Research reputable dealers
Used warehouse lifting equipment is not hard to come by. Websites like eBay, Craigslist, and others make it easy for anyone to sell their used equipment. However, these sellers are often not reputable, and you may end up buying a product with issues or defects. To mitigate risk, look for a reputable dealer with a professional website, positive reviews, and referrals. 
Review the equipment's maintenance records
It's best to inspect used equipment in person. However, if you cannot see it in person, be sure to ask for pictures and videos of it to ensure it's in the seller's stated condition. Additionally, it's a good idea to request the maintenance records showing its repair history. Maintenance records also help prove that it's in the condition described and that you aren't getting scammed. 
Final thoughts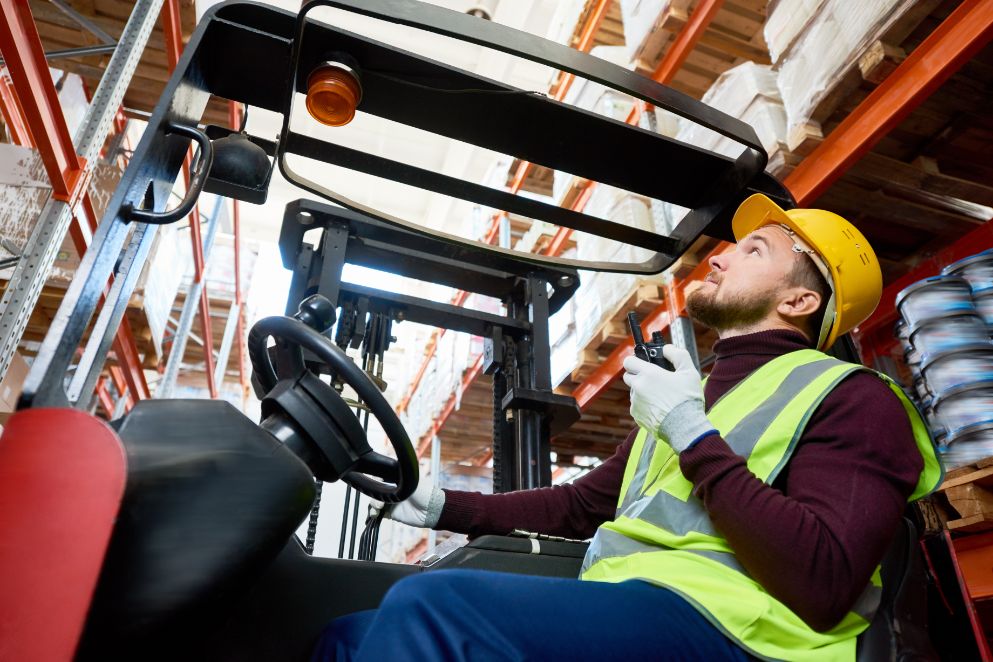 What are the advantages and disadvantages of buying new lift equipment for your warehouse?
Even though investing in new warehouse lifting equipment comes with a higher initial investment, many companies discover that it's worth the expense in the long run. Buying a new machine allows you to have the latest model on the market, meaning you can fully take advantage of today's automation features. Additionally, new equipment is sure to last a lot longer and handle longer working hours much more productively than a used one. 
Why is it better to consider new lift equipment for your warehouse?
If you are going to use your lift equipment daily for more than four hours at a time, it's essential to purchase a new one. The new equipment also typically includes a 12-36 month warranty, ensuring that you won't have to pay out of pocket if any issue occurs. If you buy new, you can be sure that your money was well spent because it will last longer and be more efficient than a used one. 
How to find a reliable warehouse equipment provider/dealer?
Lifting equipment is expensive, making it vital to get it from a trustworthy warehouse equipment dealer. When looking for a provider, you want to make sure they understand your operation's needs. Someone committed to finding equipment that suits your unique workflow will give you the best value machine that suits your company's needs. 
Some things to consider when choosing a warehouse equipment dealer include:
The company's reputation

What products and services they offer

Whether or not they have service technicians

Maintenance program options

Exceptional customer service