Last Updated on March 8, 2022
Have you finally decided to give your child a phone? Then you also need to select a parental control app.
Parental control apps are essential in this digital world for you to ensure that your child is safe.  However, selecting which one can be quiet challenging with so many options on the market.
There are a lot of parental control apps, like FamiSafe but you can decide which one based on the features you want to use and the level of control you want to give your child on the phone.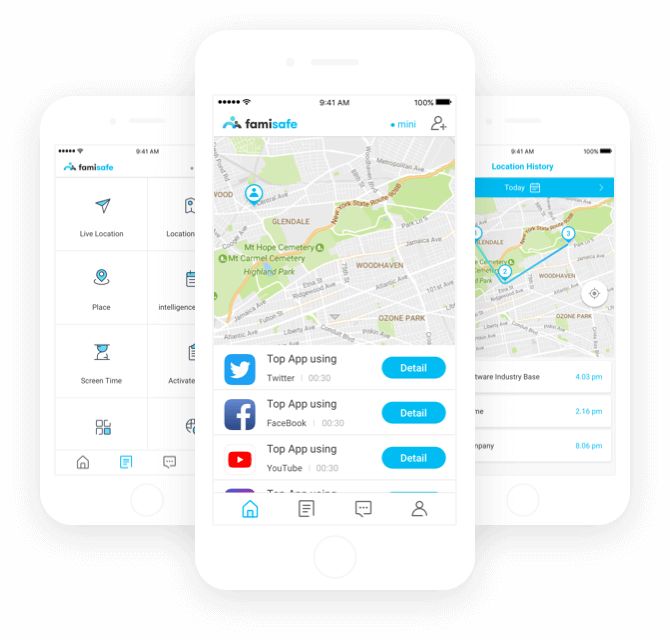 Here are some of the questions you should ask when deciding the application you plan to use.
Which operating software does it support?
Now it depends on you and the type of software you use weather its android or IOS. The app should be able to support both you and your child's phone.
What can the app monitor?
The app can monitor a lot of things on your child's phone like their activities on the web, the apps they use and the interaction they have with people on the internet. However, the app must be able to detect what is wrong and report it on the parent's phone.
Can it filter websites with adult content?
Now there are a lot of websites on the internet and they have adult content that your child might not be ready for. Hence the parental control app must be able to block content that can negatively impact the child's mind. At this developing stage, your child must be safe because these impacts can be carried on later in life as well.
Can it block apps?
Online games are an addiction and they are designed in such a way that they pull the player towards them. Hence the app must allow you to block apps that you feel consume your child's mind. Addiction at this age can be harmful and lead to disastrous results.
Can it control screen time?
The main concern of any parent these days is controlling the amount of time a child spends on the internet and in front of the screen. The software should be able to help set a schedule of screen time. This is one blessing in disguise no parents should miss out on!
Is it easy to use?
The children might be tech savvy but the parents are not, hence before you invest in the app be sure that you can find your way around the app and use it easily. It would be of no use if you can't understand what is going on half the time.
Lastly,
These parenting apps can be your helping hand to ensure that your child is safe but you still have to be alert as a parent. You should give your child enough confidence that they can come to you and talk about things that have been bothering them. Your best safety net for your child is having a healthy relationship with them so that they can trust you.
Also, you should explain to them the dos and don'ts and make them aware of all the dangers they could encounter when they enter the World Wide Web stundenzettel.