Last Updated on March 8, 2022
Although outsourcing has slowed dev jobs growth, other areas in the IT sector, including eCommerce business and web design and development, continue to grow at a rapid pace.
Web design is not without its challenges however, particularly in the eCommerce sector. It's one thing to build a website attracts visitors. It can be something else to design that website such that it will retain those visitors long enough for them to make a purchase.
Web designers, as well as the clients they serve, must understand ways to give visitors excellent user experiences (UX) if they want to keep their customers happy, and convince them to become repeat customers.
With the help of the right tools, this challenge can be not only be faced, but easily overcome.
Why is the challenge so difficult?
Website designers obviously need to satisfy the business objectives of their clients. What is sometimes lacking however, is an understanding of the objectives of a typical Internet user. These objectives must be understood, and designed around.
While visual design is important in UX design, usability and utility are of even greater importance. The overall design must be user-centric, and take into account these user characteristics:
Website visitors can be highly hedonistic.
Internet users tend to seek instant gratification.
Attention spans are but a very few seconds in duration.
The average Internet user is an impatient soul. If website pages take more than a couple of seconds to load, he or she will leave and go elsewhere.
Web designers need to recognize these issues, and their clients need to be aware of them as well. Modern tools can assist in creating websites that keep users engaged. 
How exactly does Modern Look and Feel Keep Users Engaged?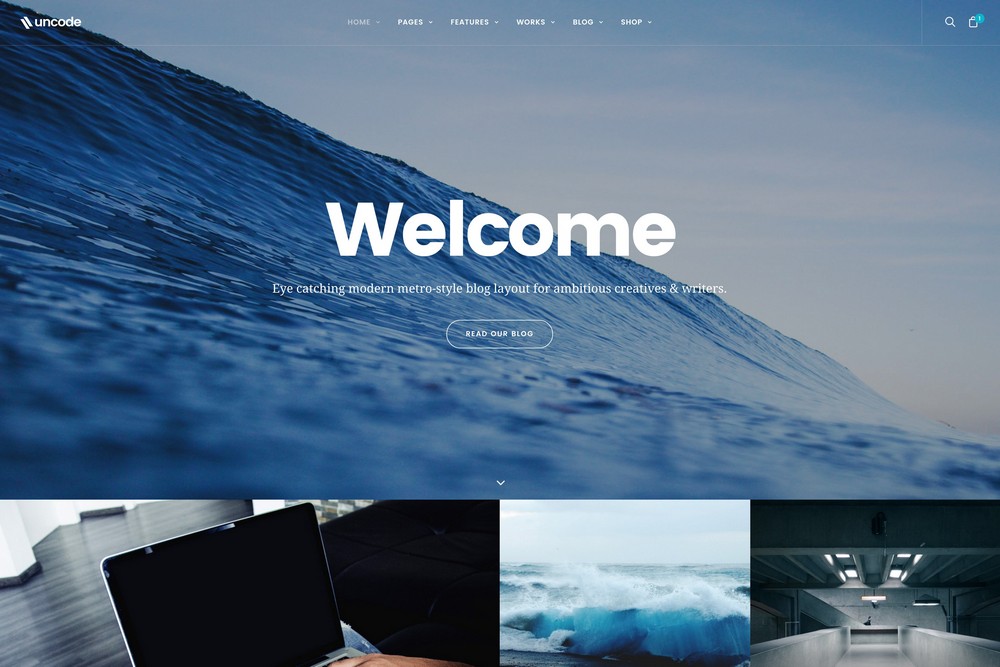 Image source: Uncode WordPress Theme – Blog Metro layout 
Understanding what information is of significance to users is naturally important, but knowing how to best present that information is even more so.
You want your site to engage the user, and keep that user interested, while encouraging him or her to respond to a call to action. That is the essence of modern look and feel.
Classic Website Design Shortcomings – Classic websites often resemble online books. They do not take into account the fact that most users prefer scanning rather than scrolling. Many classic websites simply do not flow. They do not guide users smoothly from one action or topic to the next.
Modern look and feel enables users to do what they do best; scan and skip around.
White Space, and More White Space – It makes sense to assume that, as you cram more information into a page, it becomes less likely a user will find what he or she is looking for. White space generally makes viewing much easier.
A judicious choice of spacing and margins make individual elements stand out. White space is a powerful design tool. It says nothing, and speaks volumes.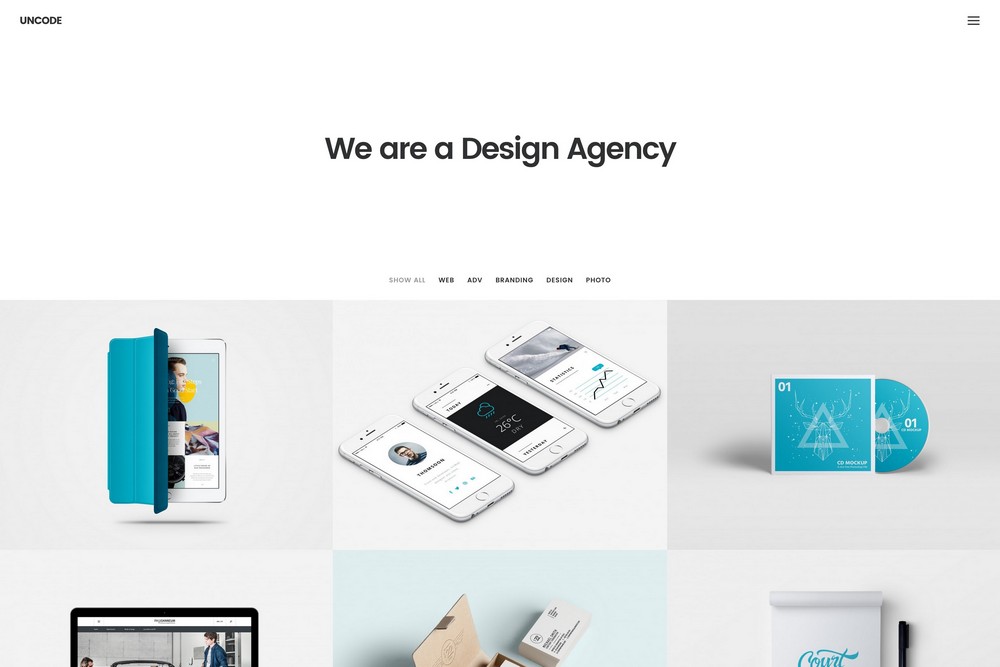 Image source: Uncode WordPress Theme – Portfolio Agency Layout
The Importance of Carefully-Chosen, Super-Sharp Images – Since online shoppers are unable to touch or feel products, the next best thing is to present these products in the most attractive way; one that tells the user as much as possible about them.
Mobile shoppers, with their small screens, really appreciate the ability to see a product in all its glory; and not feel the need to drive to a box store to see the real thing.
It takes the very latest in design tools and techniques to give users what they want and need; tools that provide solutions to the UX challenge.
A Practical and Innovative Solution
Uncode's design is based on an understanding of the UX challenges facing web designers, as well as an understanding of what a design tool requires to contribute to overcoming these challenges.
Please embed the following video:
At first glance, you'll note that Uncode has many of the features and plugins found in other premium WordPress themes, e.g., Visual Composer, LayerSlider, Revolution Slider, and Woo Commerce. Uncode is also WPML Ready.
How is Uncode different? What makes it outperform the competition, and why are more and more website builders making it their tool of choice?
Uncode is the only WordPress theme at features an adaptive imaging system. Your images are re-scaled to satisfy the requirements of the screen sizes and shapes they will be displayed on.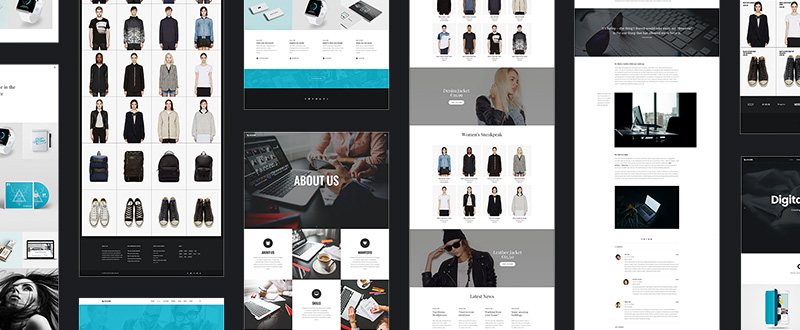 Uncode offers an advanced adaptive grid system. You can create virtually any layout to whatever level of detail you wish. You can precisely position and space your design elements, and have full control over both your padding and your gap settings.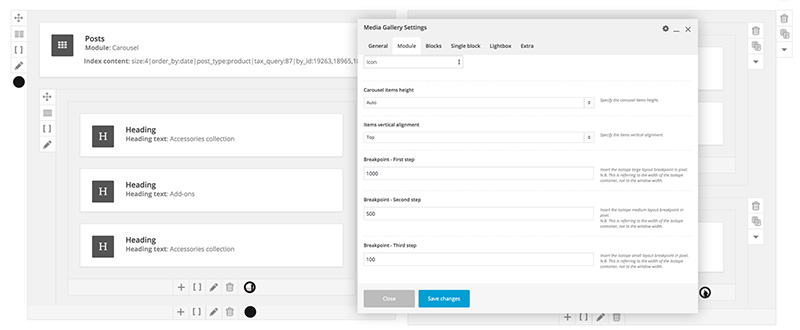 Uncode give you the utmost in flexibility. Uncode's design is based around a modular system. An Uncode user has for more design options than most other WordPress themes provide.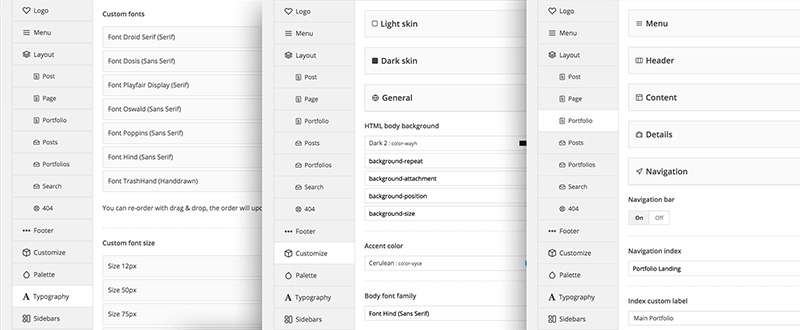 How Uncode Came to Be
Undsgn's ThemeForest elite author team, made up of two extremely knowledgeable and highly motivated individuals, understood that, in addressing the UX challenge, website user needs also had to be taken into account.
As a result, they created a theme characterized by simplicity, ease of use, and tremendous flexibility for the designer, and the capacity to provide users with clean, functionally powerful, and technically consistent websites.
This has led to a number of awards given to Uncode, including both CSS Design awards and a ThemeForest Top New File award.
Uncode is a quick study. Its functionality is easy to understand and apply. A novice can master this theme in a very short time.
It's an ideal solution to the UX and eCommerce website challenges both beginning and professional designers face, and it provides them with the capability to produce websites having strong user appeal.
Designers and owners want their websites to be appealing, and they want to keep users engaged and responsive to calls to action. Users can sometimes be difficult to cater to, given their minimal attention spans and lack of patience.
Find out here why Uncode is the ideal solution to these UX challenges.