Now is the perfect time to begin planning your next vacation. Whether you are well-versed in the art of travel or it has been a while since you have enthusiastically headed to a new and exciting location, here is a list of six vacations that everyone needs to add to their bucket list.
Reconnect with nature in Tanzania
This stunning East African country is celebrated for its diverse wildlife and untouched natural scenery. It is a top vacation option for solo travelers, romantic duos, and families alike, offering a host of amazing experiences to choose from. Authentic safari getaways, tranquil mountain escapes, and sunny beach holidays are all synonymous with vacations in Tanzania.
Top places to visit in Tanzania include:
The country's many national parks: It is home to around seven notable national parks, with Katavi National Park, Tarangire National Park, and Serengeti National Park being the three most famous. Serengeti National Park is particularly popular when it comes to safaris and getting up close and personal with nature. The landscape is spectacular and the birdlife is just as impressive. However, it is the mammalian wildlife that really draws the crowds. The park's leading attraction is the Great Migration, comprising of approximately 2,000,000 wildebeest, 200,000 zebras, and 350,000 Thompson, impala and Grant's gazelles. It is also home to around 4,000 lions and sizeable numbers of cheetah, leopard, and hyena.
Mount Kilimanjaro: Hikers from around the globe flock to Mount Kilimanjaro. This is not surprising, considering the fact that it is the tallest mountain in all of Africa. Whether or not you intend to climb it, it is a gorgeous sight to behold.
Ngorongoro Conservation Area: Spot the 'Big 5' and savor the peace and quiet of the quiet expanse for however long you wish.
In order to make the most of the country's wonders, it is worthwhile to book an all-inclusive vacation via the various travel experts specializing in Tanzania specifically, such as tanzaniaodyssey.com.
Uncover a new culture in China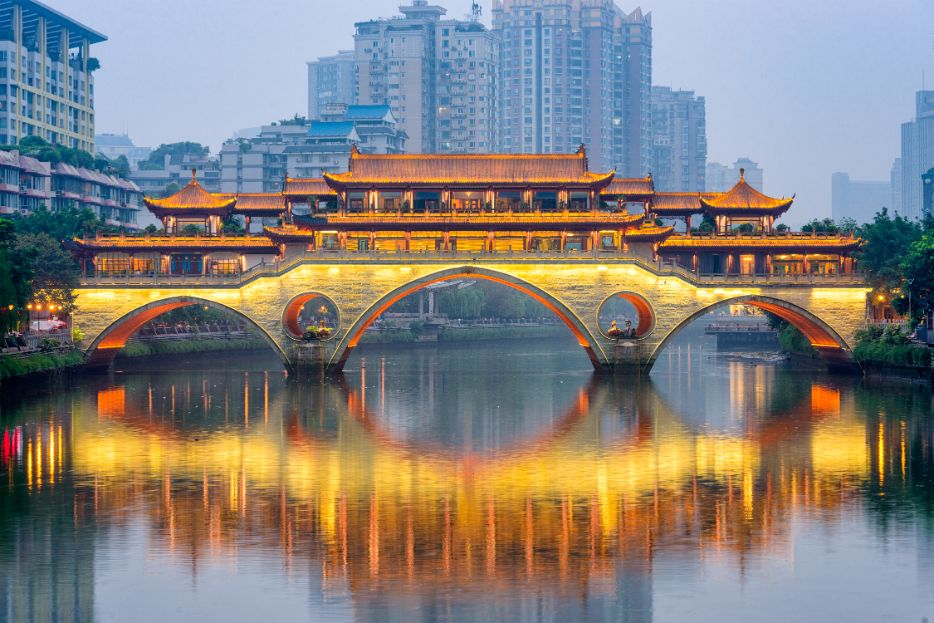 If you're all about the cultural experience that comes with a whirlwind vacation, you can't go wrong with a visit to China. Make the most of the unique foodie experience with a large helping of Kung Po chicken or crispy sweet and sour pork, all the while enjoying the process of exploring the mammoth city and its many highlights.
Top places to visit in China include:
The Great Wall of China: It is one of the seven wonders of the world and is so massive it can even be seen from the moon! There is no wonder why it should be at the top of your itinerary list.
The Forbidden City: The collection of ancient buildings within China's Forbidden City has been impeccably preserved and make for the perfect photo opportunity. The year 2020 marks the 600th anniversary of the Forbidden City, so it is the ideal time to plan a visit.
Tiger Leaping Gorge: Once you have walked along the Great Wall of China (or a portion of it, at least), you may be ready to tackle a hike on the Tiger Leaping Gorge. The narrow trails of the awe-inspiring gorge could take you up almost five miles from the crashing river below, and weave masterfully through charming farming villages for an experience that you won't be quick to forget.
Revitalize your soul in New Zealand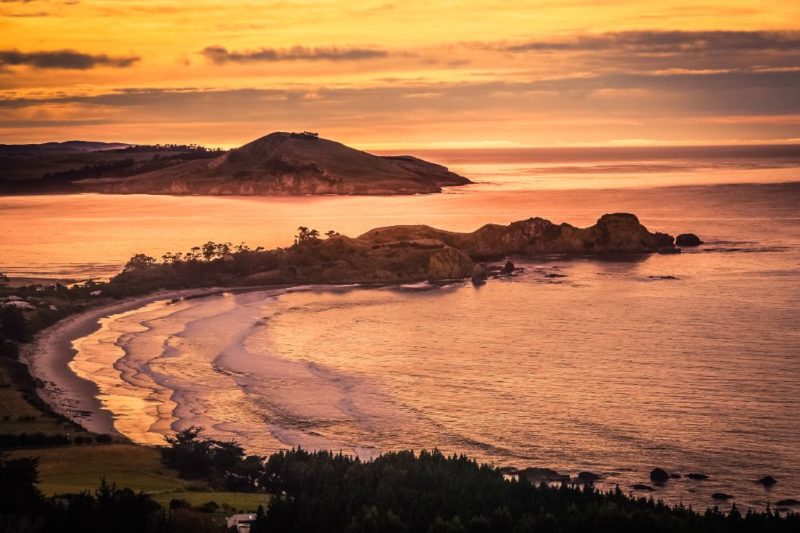 You don't get much more tranquil or gorgeous than New Zealand. Mother Nature really outdid herself when she created this paradise. From craggy, glacial mountains to endless expanses of soft, sandy beaches, the natural wonders are truly exceptional.
Top places to see in New Zealand:
Bay of Islands: The beautiful Bay of Islands is comprised of over one hundred islands between Cape Brett and the Purerua Peninsula. It is the go-to hot spot for anyone who is interested in getting involved in exciting watersports throughout their vacation. Fishing, sailing, snorkeling – the list goes on and on.
Auckland: Auckland is New Zealand's biggest city and is where you will find the majority of the country's cultural must-sees, including Auckland Art Gallery (which boasts around 15,000 unique artworks), Auckland Domain Park (the perfect picnic spot), and Auckland Bridge where you will have the opportunity to bungee jump (only hardcore adrenalin junkies are welcome).
Waiheke Island: This island is chockfull of fruitful vineyards and luxurious wineries. Finish off a memorable vacation with a memorable wine tasting amidst amazing views of dense, wind-swept forests.
Hit the road in Iceland
Keen to take to the open road? Iceland is best known for its scenic road trips. Ring Road, otherwise known as Route 1, is the ultimate route to follow not only to enjoy an incredible road trip but also to see some of Iceland's most sought-after sights.
The road itself extends approximately 828 miles, with a speed limit of 55 miles per hour. It is indeed possible to travel it in around 15 hours, but it is recommended that you do leisurely over a period of a week, taking the time to make plenty of stop-offs and partake in various activities.
Top places to see in Iceland include:
The Golden Circle: You can access the Golden Circle via Ring Road and then re-join Ring Road when you reach the town of Hveragerði. The Circle will take you to three of Iceland's most popular attractions, the Þingvellir National Park, the Geysir geothermal area, and Gullfoss waterfall.
Hofskirkja: This lovely church, built in a turf house style and the last of its kind, can be found between Skaftafell and the glacier lagoon known as Jökulsárlón.
Vestrahorn Mountain: The majestic mountain is breath-taking and is surrounded by other scenery just as beautiful. Keep an eye out for Álftafjörður (Swan-fjord) where flocks of swans swim peacefully atop the clear waters.
Backpack through Brazil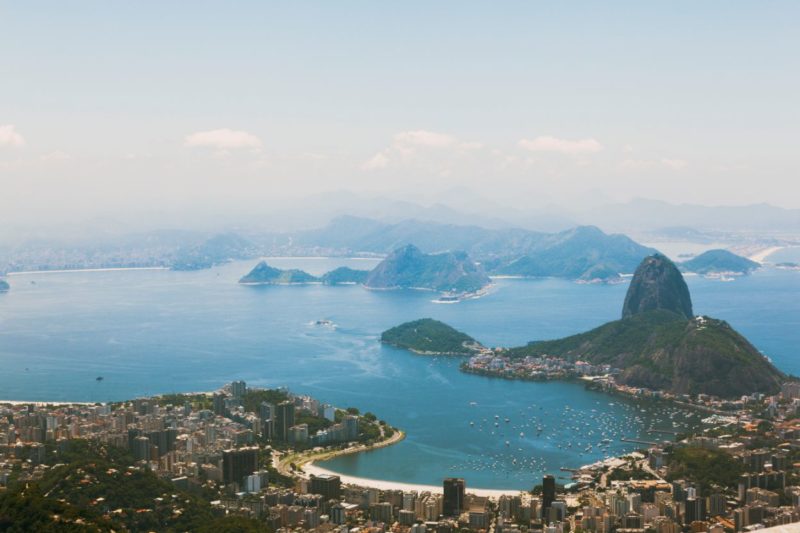 Dense rainforests and cities brimming with culture, Brazil offers plenty of adventures and places to see. While it can adapt to accommodate any kind of vacation, you're guaranteed to be able to take your trip to the maximum thrill level if you head over there with nothing but a backpack, an open heart, and a friendly smile on your face.
Top places to see in Brazil include:
Christ the Redeemer: The iconic Christ statue is perched comfortably atop a towering mountain and is quite a sight to behold whether or not you follow the Catholic faith.
Sugarloaf Mountain: Located in Rio de Janeiro, the stunning Sugarloaf Mountain is so named due to its appearance of a loaf of refined sugar.
Copacabana: This vibrant neighborhood boasts a warm and welcoming crescent-shaped beach with round-the-clock activity and an irresistible party atmosphere. Relaxed sidewalk cafes dot the beachfront and act as the perfect spot for an indulgent cocktail at sunset or a lavish lunch with all the traditional trimmings.
Eat as much as you can in Italy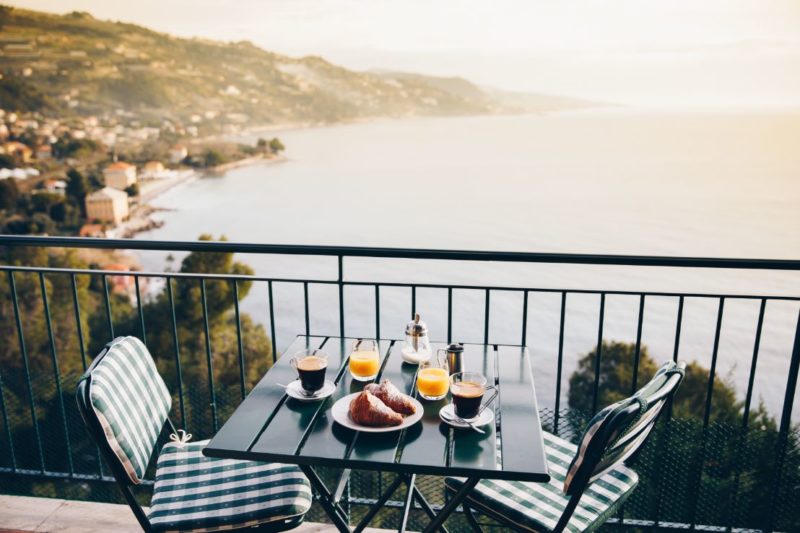 If you are keen to indulge yourself in a carbo-licious, foodie vacation with plenty of stunning architecture and an air of romance to boot, Italy is the place to be. The country is well-known for its pizza, pasta, and sugary gelato, along with its glorious sights, and its amorous atmosphere, making it the perfect getaway for loved-up couples, solo travelers and families alike.
Top places to see in Italy include:
The canals in Venice: Float atop the calm waters of the canals in vibrant Venice as you take in the beauty of the cobblestone streets and the historic buildings that surround you.
The Colosseum in Rome: Arguably Italy's most infamous and sought-after site, the Colosseum is an oval Amphitheatre that was built in 70 – 80 AD. It originally boasted a capacity of around 65,000 spectators and was created as a center for public spectacles and gladiatorial contests. It is best viewed at night when it is lit up with thousands of twinkling lights and the majority of the crowds have died down a bit.
The Italian Lake District: The perfect place in which to wind down and savor Italy's most beautiful natural scenery. A visit to Lake Garda, which is the largest of the lakes in the district, is a must.
Ultimately, no matter where you decide to go, there is no denying that vacations are good for the soul. You deserve the opportunity to enjoy a break from your daily routine and experience something new at least once every 12 – 24 months. So, go ahead and book those tickets.
Make 2020 the year in which you tick one of the aforementioned vacations off of your ever-growing travel bucket list!