Last Updated on January 12, 2022
It has been a month since the new year arrived, and now Valentine's day is on its way. You all have frequently heard a famous saying, "it's not the gift but the thoughts that count." This year get your valentine a thoughtful gift that not only impresses her but also shows your love for her. 
But you are not someone who would like to settle without giving 100% effort. So when February 14 comes around, you do everything in your power to wow the special someone in your life with a gift that they'll cherish forever. 
Spoil your sweetheart this holiday with something out of the box. Spoil your partner this holiday with one of the below-provided picks, from the traditional flowers and chocolate to all their self-care favorites, plus cool tech finds home goods, a personalized gift, or even the fun activities you can do together, and some sweet keepsakes they'll want to cherish forever.
Here are a few awesome gift options for everyone, which can be your ultimate guide to have a successful Valentine's Day this year and, frankly, for many years to come!
Date night bucket list
If you are a person tired of the same old routine of dinner and movie on your date! 
Then switch this valentine to a date night bucket list, which contains some cute date night ideas in the form of cute craft sticks. 
A gift for you both that will not allow you to have another boring date night again. If you are facing difficulty deciding what you want to do, just pull a stick from the can and find some interesting and funky activity as each one consists of a fun date activity on it. As soon as you finish one, You can also mark them off for posterity. 
An actual handwriting bracelet
You all have tried cards or handwritten notes for your loved ones. They have appreciated it too, but what if this year you give a piece of handwriting jewelry. Whatever the message you want to give your special one, engrave it in your chosen bracelets. 
You can try handwriting Jewellery too. You can get this in numerous colors, such as silver, gold, or rose gold chains. Personalized handwriting bracelets do not cost much, and several companies provide them based on the real photo of your handwritten message. This will be for sure an unforgettable and precious gift to your loved one. 
'What I Love About You' Fill-in Book
This is an interesting gift which is published by knock knock, an American gift company. This is a fill in the blank gift book. This little book contains fill-in-the-blank lines describing some aspect of your affection for your beloved. You just have to fill each line with sweet nothings, inside jokes, and future plans for your life together, and there you have a personalized gift for loved ones that they will definitely cherish, thereby becoming an instant keepsake.
You can buy this through online platforms such as Amazon, Flipkart, etc. The cost of this ranges from $9.72 (at amazon). This gift will always be a memorable piece and a lifetime keepsake. 
Custom DNA portraits
The couple portraits are an incredibly personal way to honor your other half. The custom portraits make for a wonderful gift for any occasion, and it increases the charm when it is gifted on Valentine's day. Each portrait is an original artwork, and the prints carved over it look beautiful.
Along with this, you can try personalized DNA artwork, which is the result of your DNA or fingerprints. Their portraits include DNA portraits, fingerprint portraits, and most fascinating kiss portraits too. DNA11 provides you the platform to receive such beautiful portraits.
For DNA portraits, you just have to provide a cheek swab using the company's kit; for fingerprint portraits, the only requirement is to provide a fingerprint using their ink pad, and kiss portraits require nothing, just follow the instructions in the kiss collection kit. 
You also get the option to select different colors using the color swatches in the kit. This would probably be something unique and interesting to gift to your valentine. 
Monthly Bouquet Subscription
The charm of flowers never fades away. Showing up a bouquet of roses at the door of your loved ones will always remain classic. This valentine's shop has a monthly flower subscription in which the selected company will send flowers for 28 days regularly. With this flora flower subscription, you just have to place one order and get fresh flowers delivered. 
Just add the duration and frequency of your subscription. The unique and fresh handpicked flowers delivered at your doorstep will make your day charming. You can also select an assorted mix of farm flowers and order them at your convenience. 
Personal fireplace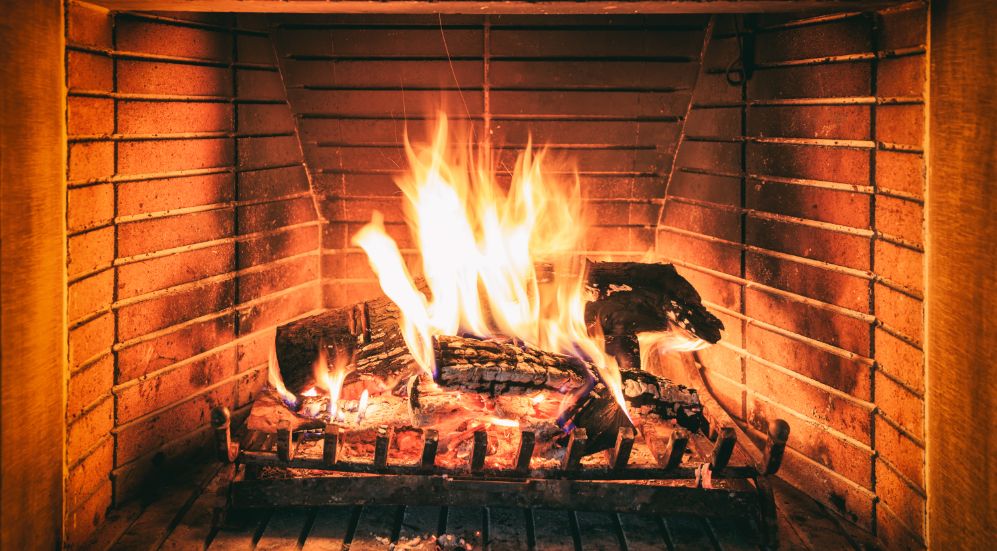 It's not easy for someone to maintain a fireplace as it takes much time to deal with it. But everyone wishes to have one. For those who are wishing to enjoy a cool fire aesthetic without all those other difficulties, you can give them a FLICKR Fire2 personal fireplace. A simple, safe, indoor fireplace that runs on inexpensive, clean, and readily available fuels. You just have to give it up with 5 ounces of rubbing alcohol, and the fireplace keeps you warm for 45 mins to an hour. 
This miniature fireplace is handy to use and allows your partner to take it wherever they go. This gift can be the best memorable gift for your partner.