Last Updated on January 17, 2022
Let's be honest – we all know someone who aspires to be the next Jeff Bezos, and comes up with three great business ideas, at each meal in a day.
In an ideal risk-free world, we'd probably all quit our jobs and become the entrepreneur role models that everyone talks about on social media. But most of us realize that the business landscape is anything but ideal, and the entrepreneurial journey is loaded with risk.
That realization may be factual, but if you're looking to create a dent in the universe, it's probably doing more harm than good.
As new age professionals, we've been brought up in the presence of assertive go-getters, who weren't afraid to take risks – from Steve Jobs and Mark Zuckerberg to Elon Musk and Jack Ma, the inspiration list is endless. Not to mention the added advantage of technologies and innovations that we have to minimize risks and maximize chances of entrepreneurial success.
So the way we think about entrepreneurship is also significantly different than how it was perceived back in the day, and that's an undeniable sign of progress over time.
Entrepreneurial thinking requires validation
If you're aiming to create a dent in the universe by starting your own business, you will want to add business validation early on, in your entrepreneurial journey to increase your chances of success.
Here are three ways to validate your idea using MVE or Minimum Viable Experiments, with:
Minimal set-up efforts
Minimal investments
Minimal risk
The overall structure of MVEs helps focus towards validating, instead of building. The more time you spend working on strengthening the concept, chances are the more successful you will be when it's time to execute the plan.
The fake-door testing method
You can conduct the fake-door test using a marketing webpage, video advertisement or any other kind of marketing asset that promotes the product before you actually build it. These assets are then loaded onto high traffic websites, like Facebook, Google ads or the like, and the decision to build your product then rests on the number of clicks that the fake-door gets.
So if you're able to garner traffic from your target audience, it reflects the potential of your idea and the possible response that it could get once built. If not, then you know you need to work on the product offering.
This method has been used by companies like Zynga games and Buffer and continues to garner attraction from leading firms.
The storyboard testing method
This is a qualitative relatively informal form of testing and takes you out in the field to engage in conversations with potential customers. As the name suggests, to start the test, you need to translate your idea to a storyboard format. Your storyboard should be concise, exciting and should highlight the main problem that your product is seeking to address.
The next step is to find a way to reach your target audience, based on your demographics and buyer personas. Attending local gatherings and networking events are useful options to consider, to find your targeted niche. Alternately, you can easily find online interest groups for everything, through forums and platforms like Reddit.
Once you locate your target audience, you can engage in conversation and walk them through your storyboard.
You will want to ask questions like:
How often do you face a problem like this?
Can you relate with the characters in my storyboard?
Would you want to use a product like the one in my storyboard?
The idea is to collect enough insight regarding their preferences and thoughts about your product and gain a better understanding of what they would expect from a product-concept like yours.
The concierge MVP method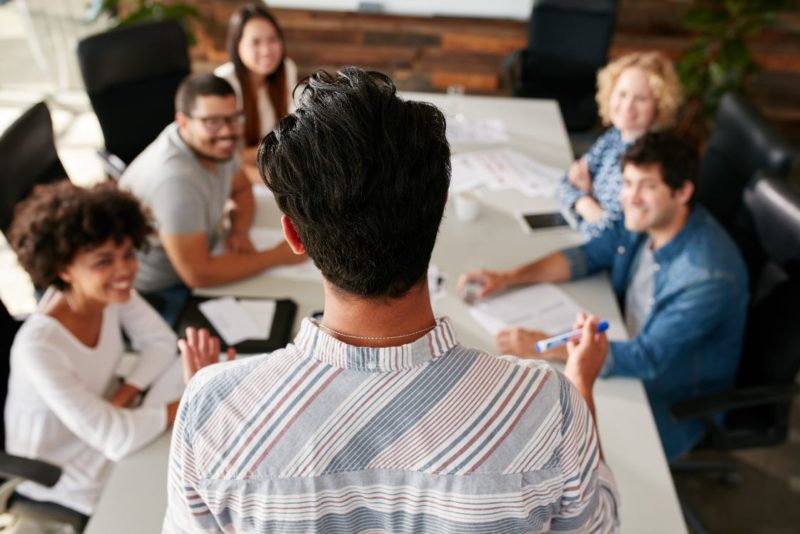 Concierge MVP is a lean startup method where a small scale product or service is offered manually, and if you get a positive response, then later automated. This provides aspiring entrepreneurs the opportunity to interact with clients directly, and better understand their needs, motivations, and feedback about the product.
The goal is to verify the need and scope of your service by interacting with clients and also acquire higher levels of success before getting into mass production.
Conclusion
Entrepreneurial dreams are no longer limited to the few – everyone can successfully start a business, with the vast amount of information and resources that technology and social innovations have enabled. That said, to minimize risks and maximize returns, it is important to validate your business idea before jumping into investments and production.
Your choice of validation tool will vary based on industry trends and competitor activity, but either way, it'll help elevate your business idea and take you a step closer to creating a dent in the universe.