Last Updated on August 18, 2020
One of the best ways to reduce your waste and ecological footprint (as well as reduce harm to animals) is to go vegan. There has never been an easier time to go make the switch, as this diet and lifestyle is growing in popularity day-by-day with more products and social support for it than ever before. You no doubt have some friends on Facebook who've promoted veganism, and you've probably seen vegan products becoming increasingly prevalent on your supermarket's shelves.
Many people opt for a vegan diet because of the ethical benefits (not exploiting animals), the health benefits of a plant-based diet, and the fact that veganism is ultimately a more sustainable choice for the planet, with animal agriculture being responsible a significant percentage to carbon emissions.
However, if you are considering making the switch to a completely vegan way of life, then you need to not only think about finding new favorite recipes that are plant-based but also changing what you drink, wear, and even sit on. Embracing a vegan lifestyle means completely shutting out the use of any animal-related products, which is not something most people can do overnight.
Check out the following tips for how to make your transition to a vegan diet and lifestyle a successful one.
Start with your diet
There's no doubt that one of the hardest parts of transitioning to a vegan lifestyle is the dietary requirements. This is especially true in a country like Australia, we are very accustomed to having a high density of meat and dairy in our diets, and this can make the social pressure to participate in consuming animal products a big factor in preventing you from making the switch.
Fortunately, there are many ways you can streamline the transition. One of the most popular is to participate in events like the Veganuary challenge, which encourages people to come together to make a commitment at the start of the year (January) to try veganism and take it beyond that first month.
Of course, finding new recipes that are plant-based that you are going to sincerely enjoy preparing and eating is the best way to cement your transition to a vegan diet. Finding plant-based substitutes for food you enjoy is widely accepted as one of the easiest ways to make the switch since you won't be preparing meals that are alien to you.
The most important thing to remember is that going vegan does not mean you are sacrificing food enjoyment – vegan food tastes amazing!
Start changing your clothes
If you want to embrace the complete vegan experience, then there's a good chance that your wardrobe will require a huge makeover. Truly vegan clothing manufacturers refuse to use any of the animal-based products that many high-end fashion labels use. You'll want to steer clear of things like wool, fur coats, leather, and other similar materials derived from animal hair and hides.
While it might sound like a hassle to switch your clothing providers, you'll be surprised to know how many global brands are making the switch to sustainable fashion options. These brands usually use rubber, recycled plastics, and other types of reusable materials to create clothing that looks fantastic and doesn't require the exploitation of animals.
Verify your household products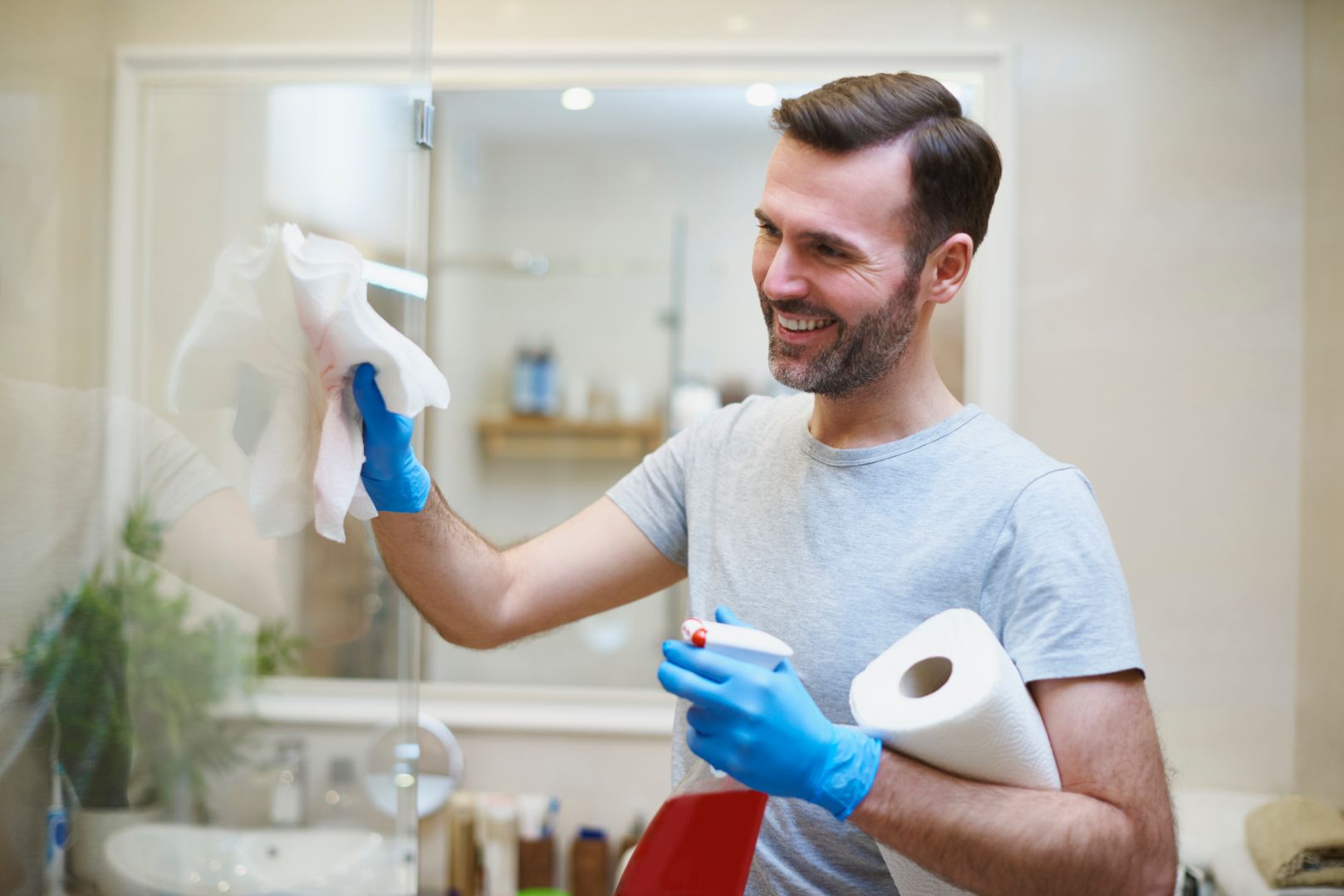 The next step is to begin swapping-out some of your household products; this can include anything from cosmetics to dental hygiene, such as making the switch to using compostable dental floss that's coated in vegan-friendly candelilla wax. If you want to go completely vegan, make sure you verify all cleaning and cosmetic products that you use around your home to ensure that no animal products were used in their production, and also that no animal testing took place in their development.
While it may sound difficult to try and specify that every product you use is animal friendly, there are plenty of resources online that can help you. Also, since vegan products are becoming more profitable, it's always getting easier to find products with a 'vegan' sticker on them.
Don't forget your furniture
It's also important to verify that the furniture you have throughout your home or apartment is animal friendly. That means you can't buy that leather sofa that you've been keeping your eye on! Some sofas and lounge chairs are known to use animal fur in the upholstery even if they aren't made of leather – make sure you confirm this with the salesperson or do some research about vegan furniture online.
While you might think that since you already have the product that it won't harm animals to continue using it, it does not set a good example for others. You won't be taken seriously as a vegan is you accept the benefits of certain cruelties towards animals when its convenient for you.
Connect with other vegans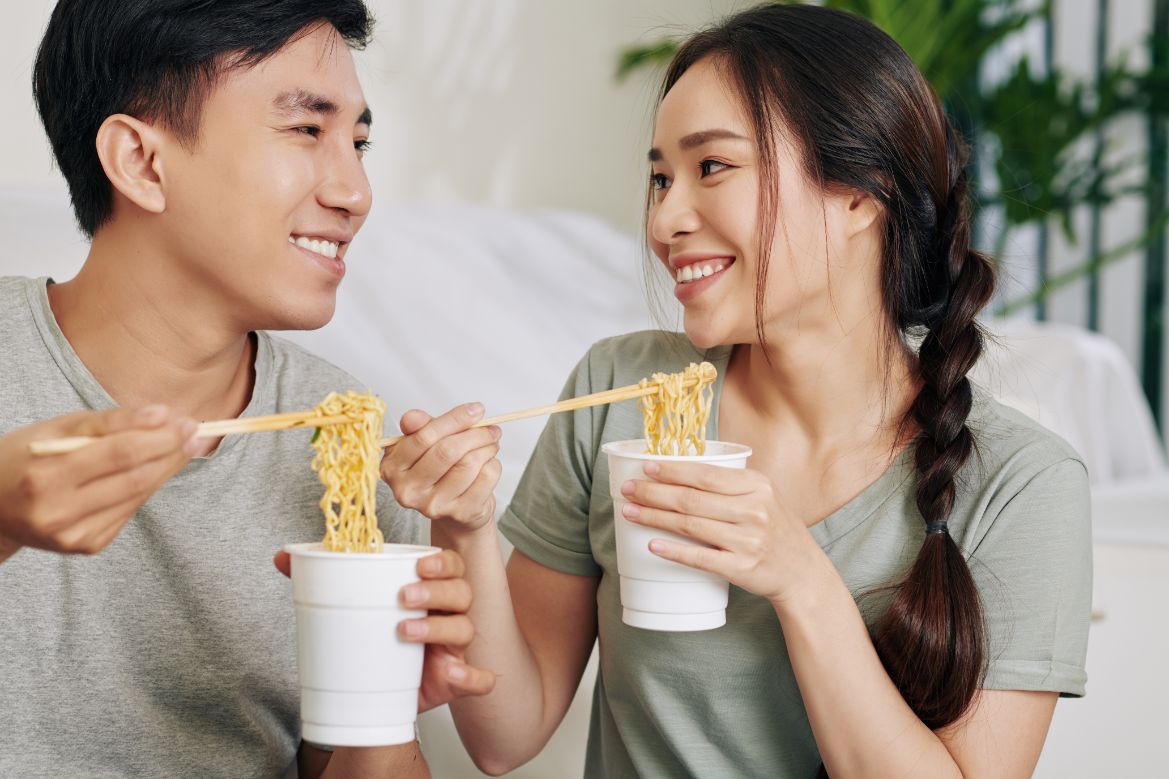 Vegans are a minority in the world, and while their numbers are always growing, it can feel quite lonely if you don't know anybody else who is vegan. If you were introduced to veganism by a friend or family member, they could be a great source of support, but it's a good idea to go seek out other means of validating your new direction.
This is where the internet is a real blessing. You can use the internet to easily connect with communities of vegans, not just in your own country, but around the world. Connecting with these groups/individuals does not mean you need to discuss veganism all the time, sometimes it can just be nice to interact with like-minded individuals.
Other vegans can connect you with great vegan media like blogs or YouTube channels that give you great tips and recipes. By doing a little bit of searching, you will find that you are not so alone after all and can feel more validated in your decision to transition to veganism.
Conclusion
At the end of the day, making the switch to a vegan diet and lifestyle can be difficult, but it is certainly not impossible. When it comes to reducing your ecological footprint and promoting the health of the planet, the benefits of going vegan far outweigh the perceived costs.