Last Updated on January 20, 2022
Veterans Day is a special day to honor military veterans (both the living and the dead) for their selfless service to our nation. On this day, which typically falls on November 11, tributes flow in from all corners of the country in recognition of the sacrifices our war veterans took in defending the United States from her enemies.

Now, there are several ways to honor our military veterans. One of which is to dedicate them a befitting quote.

The following are some inspirational patriotic Veterans Day quotes to help you express sincere gratitude to America's valiant soldiers who put their lives on the line to keep our country safe.
Best Veterans Day Quotes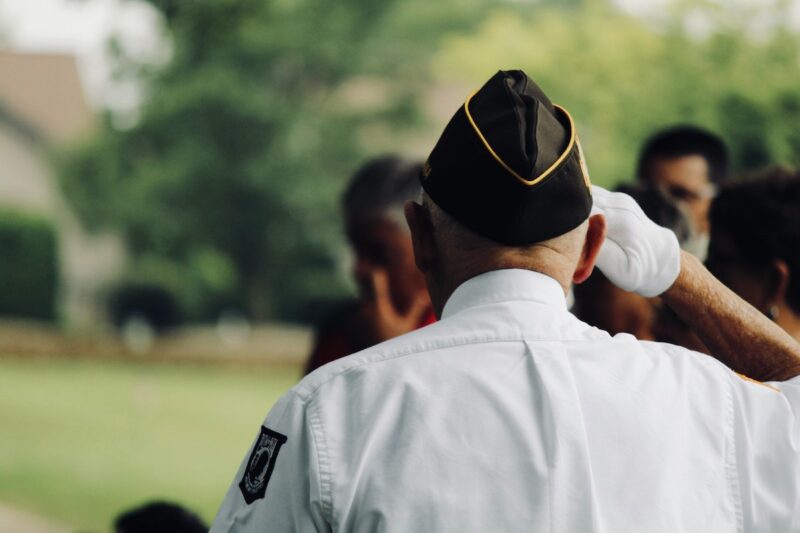 1. A hero is someone who has given his or her life to something bigger than oneself ~ Joseph Campbell
2. A true hero isn't measured by the size of his strength, but by the strength of his heart ~ Hercules
3. America without her soldiers would be like God without his angels ~ Claudia Pemberton
4. America's veterans embody the ideals upon which America was founded more than 229 years ago ~ Steve Buyer
5. America's Veterans have served their country with the belief that democracy and freedom are ideals to be upheld around the world ~ John Doolittle
6. As we express our gratitude, we must never forget that the highest appreciation is not to utter words, but to live by them ~ John Fitzgerald Kennedy
7. Better than honor and glory, and history's iron pen, was the thought of duty done and the love of his fellow-men ~ Richard Watson Gilder
8. Caring for veterans shouldn't be a partisan issue. It should an American one ~ Jennifer Granholm
9. Courage is contagious. When a brave man takes a stand, the spines of others are often stiffened ~ Billy Graham
10. Courage is resistance to fear, mastery of fear—not absence of fear ~ Mark Twain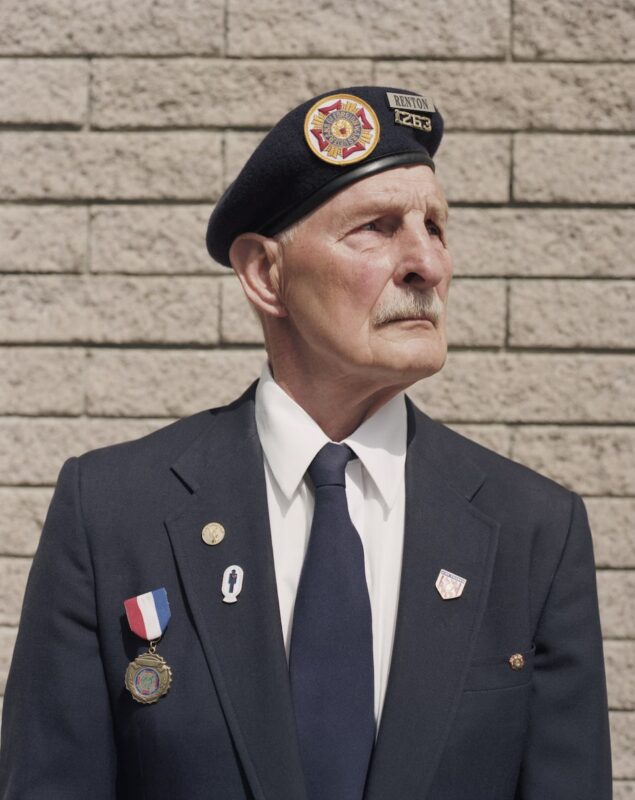 11. Fallen heroes represent the character of a nation who has a long history of patriotism and honor ~ Michael N. Castle
12. Honor to the soldier and sailor everywhere, who bravely bears his country's cause. Honor, also, to the citizen who cares for his brother in the field and serves, as he best can, the same cause ~ Abraham Lincoln
13. Honoring the sacrifices many have made for our country in the name of freedom and democracy is the very foundation of Veterans Day ~ Charles B. Rangel
14. How important it is for us to recognize and celebrate our heroes and she-roes ~ Maya Angelou
15. I have long believed that sacrifice is the pinnacle of patriotism ~ Bob Riley
16. I'm proud to be an American, where at least I know I'm free. And I won't forget the men who died, who gave that right to me ~ Lee Greenwood
17. In the face of impossible odds, people who love this country can change it ~ Barack Obama
18. My heroes are those who risk their lives every day to protect our world and make it a better place — police, firefighters, and members of our armed force ~ Sidney Sheldon
19. Never was so much owed by so many to so few ~ Winston Churchill
20. On this Veterans Day, let us remember the service of our veterans, and let us renew our national promise to fulfill our sacred obligations to our veterans and their families who have sacrificed so much so that we can live free ~ Dan Lipinski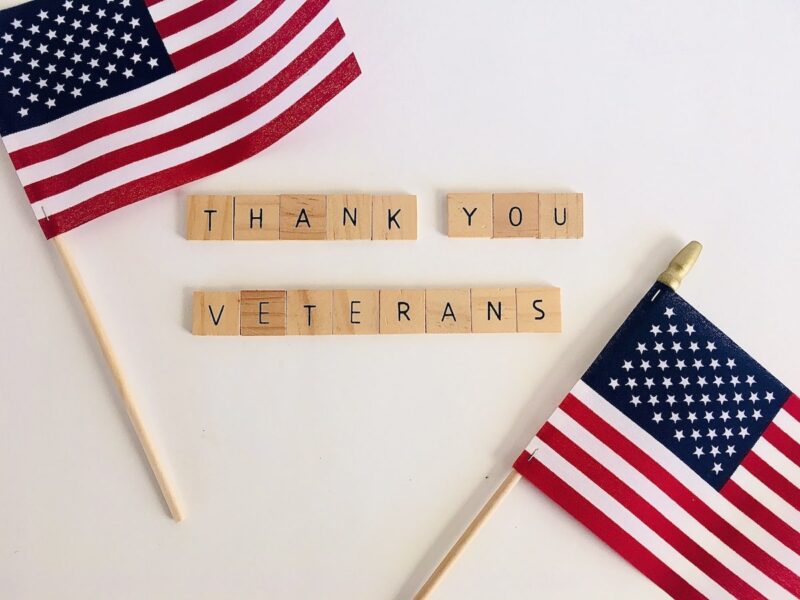 21. Our debt to the heroic men and valiant women in the service of our country can never be repaid. They have earned our undying gratitude ~ Harry S. Truman
22. Our flag does not fly because the wind moves it… it flies with the last breath of each soldier who died protecting it ~ Unknown
23. Regard your soldiers as your children, and they will follow you into the deepest valleys. Look on them as your own beloved sons, and they will stand by you even unto death! ~ Sun Tzu
24. Some people live an entire lifetime and wonder if they have ever made a difference in the world, but the Marines don't have that problem ~ Ronald Reagan
25. Spending time with America's soldiers is always inspiring ~ John Boehner
26. The brave die never, though they sleep in dust: Their courage nerves a thousand living men ~ Minot J. Savage
27. The hero is the man dedicated to the creation and/or defense of reality-conforming, life-promoting value ~ Andrew Bernstein
28. The highest obligation and privilege of citizenship is that of bearing arms for one's country ~ George S. Patton Jr.
29. The legacy of heroes is the memory of a great name and the inheritance of a great example ~ Benjamin Disraeli
30. The secret of happiness is freedom, and the secret of freedom, courage ~ Thucydides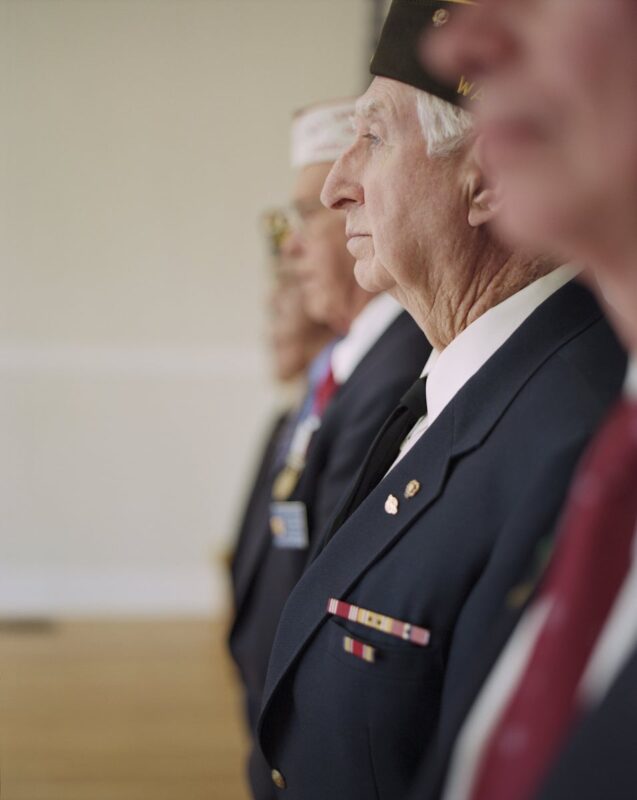 31. The soldier above all others prays for peace, for it is the soldier who must suffer and bear the deepest wounds and scars of war ~ Douglas MacArthur
32. The true soldier fights not because he hates what is in front of him, but because he loves what is behind him ~ G.K. Chesterton
33. The willingness of America's veterans to sacrifice for our country has earned them our lasting gratitude ~ Jeff Miller
34. There is nothing nobler than risking your life for your country ~ Nick Lampson
35. This is a day we remember the toil, of the blood and the battle on far distant soil. Lest we forget – lest our memories should fade, 'twas our boys that we lost, 'twas a high price they paid ~ Greta Zwaan
36. This will remain the Land of the Free only so long as it is the Home of the Brave ~ Elmer Davis
37. Those that die for a good cause hover as a cloud of witnesses over the nation ~ Henry Ward Beecher
38. Valor is stability, not of legs and arms, but of courage and the soul ~ Michel de Montaigne
39. We sleep peaceably in our beds at night only because rough men stand ready to do violence on our behalf ~ George Orwell
40. Without heroes, we are all plain people, and don't know how far we can go ~ Bernard Malamud
Final Word
Veterans Day is not the same as Memorial Day. While Veterans Day honors all military veterans, Memorial Day specifically pays tribute to military personnel who died in the line of duty.

However, the above collection of Veterans Day quotes can also be dedicated to fallen soldiers on Memorial Day.

Feel free to share these quotes on your social media accounts on either occasion to appreciate the sacrifices our military men and women take in keeping our country safe from external aggression.