Last Updated on January 20, 2022
A streaming microphone, webcam, headphones – do you need any other equipment to conduct game streams and broadcasts about your life? Let's look at different situations and consider what equipment is needed.
Tired of playing games alone? There is absolutely no like-minded person around? Do you want to talk to one of the users in real-time, but you have no idea where to start?
Today, everyone can become a streamer — you don't need thousands of dollars of budgets and sophisticated equipment.
This article will help you to avoid difficulties with the organization of the stream and tell you what you should pay attention to in the first place. The broadcast itself does not seem to be such a complicated process. However, its quality will depend not only on the ability to communicate and entertain the audience but also on the technical equipment.
How to organize a video game stream
If you are a gamer who decided to try your hand at streaming, then you probably already have the main components for this – a powerful computer, as well as a fast Internet connection.
1. Buy a good microphone.
Do not overlook the fact that the user who comes to the broadcast will rely on both the gameplay and your comments, jokes, or explanations. On your stream, you will act as an invisible narrator, who will have to fully demonstrate the world of video games. And random noise, echoes, and crackles in the background do not contribute to the immersion in the story.
Therefore, the microphone itself and the way you set up your microphone play an important role.
You don't have to choose professional studio microphones. But you shouldn't buy the cheapest device either. Many streamers, for example, use Samsung or Blue microphones.
Their price tags are not cheap. But the result is worth it. You can also find another review of stream microphones on the Internet.
2. Define the software for broadcasts.
The software is also an important component of any broadcast, with which this very broadcast can be organized. A novice streamer will have to deal with Twitch, which is convenient and popular at first glance. And more advanced streamers use many different programs for broadcasts.
These services make broadcasting easier, more functional, and organized.
For example, some programs directly broadcast what is happening on your screen (OBS or Xsplit); programs for displaying chat in a separate window on top of the game (StreamChat or TwoRatChat). And there are even bots-moderators (Nightbot).
In short, there is a huge amount of free software for conducting a successful stream. The most important thing is to find the right program for you and understand it.
3. You will need headphones for streams as well.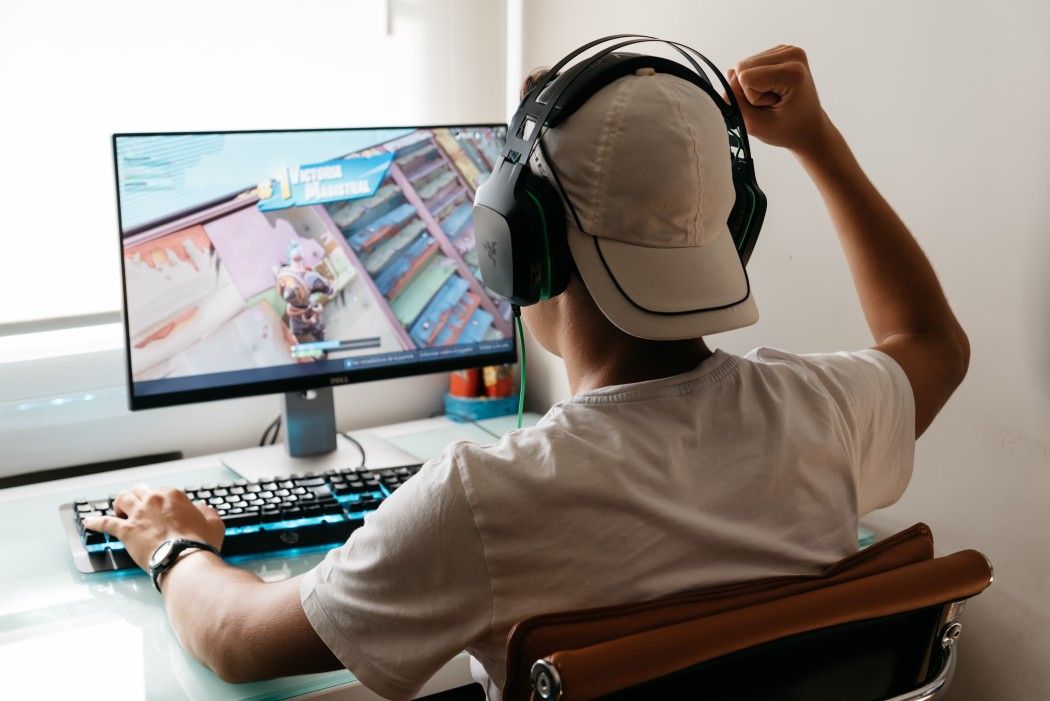 You will also need headphones to stream. At least to listen to the game or your companions. And the most important thing is not to frighten the audience with loud background sounds coming from your speakers. Especially if you chose a shooter for the broadcast.
However, when preparing for a stream, this point will be the easiest to handle. Especially because there are only two criteria for choosing headphones. The main thing is that you are comfortable in them and you like the sound they play.
You can even limit yourself to buying an all-in-one headset and not purchase the microphone separately.
4. A webcam wouldn't hurt either.
Another device that will allow you to diversify your streams is a webcam. Gamers, of course, are not beauty bloggers, who need to show their loved one in all their glory. However, if you decide not to hide your face from the audience, make sure that the image looks good.
To do this, rely on models with at least 720 resolution and a frame rate of 25-30 FPS when choosing a camera. Ideally, the webcam should have autofocus and LED backlighting for night-time shooting. Do not chase a large 4K resolution, because the window with the second video row will not take more than 1\8 of the screen.
5. Light is an important part of a good picture.
You can't do without good light, either. If you decide to show yourself to the audience, you must be visible. How to set up the light? There are two options: a budget and a Pro option.
You can take (or buy) a regular table lamp with white light. It turns out very cozy! The second option is to use softboxes and chromakey.
There are manuals on how to configure softboxes correctly. Consider the fact that the light bulbs in softboxes must have the same characteristics.
How to stream while traveling
It is much easier for those who plan to launch a video channel with broadcasts on the topic of lifestyle, travel, or sports, and are not interested in games at all. You will hardly need the equipment described above for successful streaming. Even a smartphone will be enough.
1. The smartphone is perfect for streaming outside.
During the period of the growing popularity of Stories on Instagram, the main tool for streaming is still a smartphone. It doesn't have to be fabulously expensive and decorated with a bitten Apple. However, it must have a good camera to take a beautiful and high-quality picture.
And support connection to high-speed 4G LTE networks for fast video streaming to the Network. If your Internet connection does not allow you to transmit images and sound in high quality, the stream is unlikely to attract the attention of potential viewers.
2. An action camera will give you cool streams.
To broadcast from unusual places (for example, from another country, from a stadium, track, or even a mountain peak), you may need an action camera. It is designed for shooting real adventures and is much more convenient than the same smartphone.
For example, it is not terrible to drop it in the mud. It will pass this test. However, to organize streaming broadcasts, you need to choose an action camera with Wi-Fi or LTE support.
The 4G module, for example, will allow you to connect to a mobile network and broadcast directly from the mount on your snowboard helmet.
Above, we briefly introduced you to the list of necessary equipment for live broadcasts. Now you know where to start. However, when preparing for your first stream, do not forget that a lot depends not only on the technique but also on yourself.
Don't be afraid to joke, experiment, or open up to the audience from different angles. This is one of the key factors for the success of any stream. Experiment with the genre you want to develop. Find your audience and success is guaranteed!