Last Updated on January 24, 2023
There are plenty of reasons why you would need to capture screen activities on your PC. It could be for a company presentation, a YouTube tutorial video, or to record gameplay to show your friends. Whether it's for work or for play, a reliable screen recorder should get the job done right. 
There's no shortage of screen recorders available on the Web. But when choosing the best tool, you should pick based on three key factors: ease of use, stable performance, and customizability. Bonus if they offer a free version! 
VideoSolo Screen Recorder has all those features and more. Find out why it's the premier choice for screen recording.
Introducing VideoSolo Screen Recorder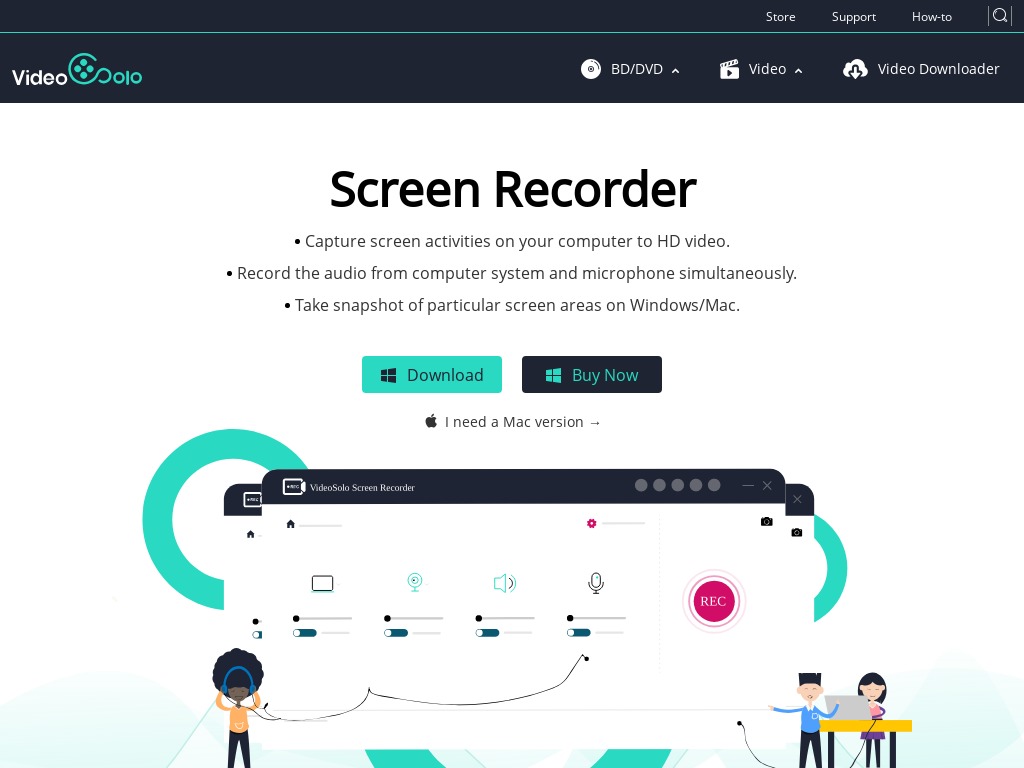 VideoSolo offers the best solutions to multimedia converting, playing, and sharing. Founded in 2014, they now have more than 10,000 daily active users and a series of highly-rated products enjoyed by customers around the globe. They also provide fast and friendly customer support to help users resolve tech issues.
One of their best products, VideoSolo Screen Recorder, is available for Windows and macOS. It gives you the ability to record in HD quality, as well as simultaneously record audio from your computer and microphone. This is an amazing feature for YouTube Influencers and content creators, who need such functionalities to make their videos come to life.  
What sets VideoSolo Screen Recorder apart is its:
Smooth and stable performance;
Ability to preview and trim records before saving;
Adjust volume while recording; and 
Don't want to record video? You can still use the software to record audio-only. VideoSolo Screen Recorder has an independent audio recorder for saving music, radio, or online audio and save them in high-quality MP3/AAC/M4A/WMA formats. This will come in handy for musicians, lecturers, or sales agents if they want to add a voice-over to their tutorials, lectures, or presentations. 
How to Get Started with VideoSolo Screen Recorder
Wondering how to record your computer screen? VideoSolo Screen Recorder is so quick and simple to set up, you can get started in five easy steps. Here's how: 
Step 1: Install and launch the program.
Download VideoSolo Screen Recorder for FREE on your Windows or Mac computer. Install and launch the application. You'll find that the interface looks clean and user-friendly. Select 'Video Recorder' to start capturing your computer screen.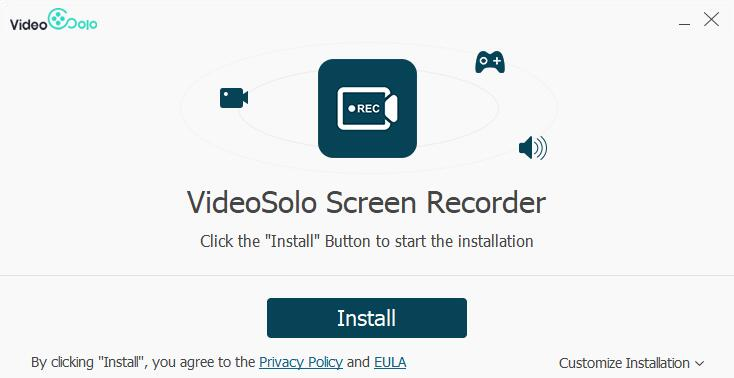 Step 2: Choose the recording area.
Do you want to record your whole screen or only a small part of it? Make your selection by clicking either 'Full' or 'Custom' on the left-hand side. For 'Custom', you'll need to choose between 'Fixed region' and 'Select region/window'. For the latter, you'll need to drag the frame manually.

Step 3: Adjust webcam and sound.
Click on the Webcam button to include yourself in the recording (skip if you don't need this). Don't forget to adjust sound levels for system sound and microphone. 
Click the 'gear' icon to customize your preferences. Here you'll find options for showing recording boundary, show/hide mouse button, record mouse clicks, hide desktop icons, etc. You can also choose output preferences, like video and audio format, quality, frame rate, etc.
Once you're happy with your settings, click the 'REC' button.
During the recording, there will be a toolbar to help you draw, annotate, or take snapshots. You can pause or stop at any time, as well as preview the clip before saving it.
Verdict
VideoSolo Screen Recorder comes with a FREE trial that lets you save up to 3 minutes of what you record. The recording itself has NO limit. You can also capture screens without a watermark, and get help from their tech support. Purchasing the full version gives you access to unlimited saving after each recording, plus the ability to clip video or audio before saving.
Capturing screen activity isn't only for gamers or YouTube content creators. It's also for professionals such as educators, managers, artists, virtual assistants, and music lovers. VideoSolo Screen Recorder opens up a whole world of flexible and reliable screen recording that works for everyone. 
Whether you use it for work or for play, it's a software you can enjoy using time and again!