Last Updated on January 24, 2023
Who Is Vin Diesel?
Mark Sinclair, more popularly known as Vin Diesel, is an American actor, filmmaker, and singer who is best known for starring in the Fast & Furious film franchise.

Diesel started acting way back in the early 90s. Unfortunately, his acting career did not take off immediately as he failed to land any major film roles.

But his fortunes changed for the better following the short film Multi-Facial (1995), which he wrote, produced, directed, and starred in. Diesel has been one of Hollywood's most valuable actors since then.
Quick Facts
| | |
| --- | --- |
| Full Name: | Mark Sinclair |
| Popular Name: | Vin Diesel |
| Gender: | Male |
| Birth Date: | July 18, 1967 |
| Age: | 55 years |
| Parents: | Delora Sherleen Sinclair-Vincent, biological father unknown |
| Siblings: | Paul Vincent, Samantha, and Tim Vincent |
| Birth Place: | Alameda County, California |
| Nationality: | American |
| Ethnicity: | English, German, and Scottish |
| Education: | Village Community School, Dwight School, and Hunter College |
| Marital Status: | None |
| Sexual Orientation: | Straight |
| Wife/Spouse: | N/A |
| Children: | Hania Riley Sinclair, Vincent Sinclair, and Pauline Sinclair |
| Dating: | Paloma Jimenez |
| Net Worth: | USD 225 million |
| Source of Wealth: | Acting, Film Directing, Film Production, Screenwriting, Singing, and Other Ventures |
| Height: | 5′ 11″ (1.82 m) |
| Weight: | 102 kg; In pounds: 225 lbs. |
Early Life and Career Information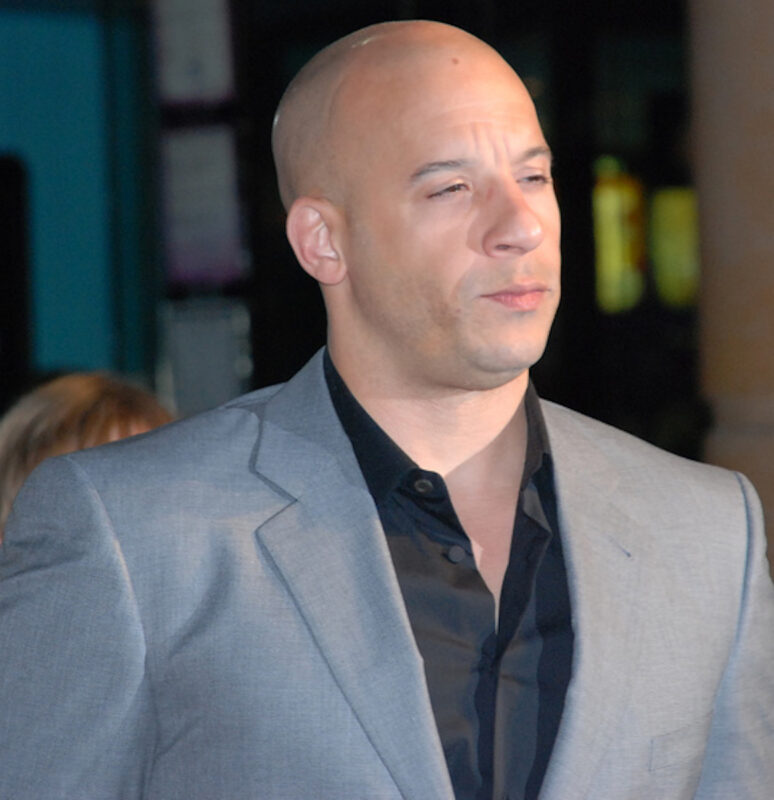 Mark Sinclair was born on July 18, 1967, in Alameda County, California, to Delora Sherleen Sinclair-Vincent. He has never met his biological father.

Sinclair allegedly earned the name 'Diesel' due to his tendency to apply so much energy to every task that he undertook. After the name stuck, he decided to adopt the prefix 'Vin' from his stepfather's name (Irving H. Vincent) and ended up with the name Vin Diesel.

Vin Diesel started acting in his pre-teen years. At the age of seven, he appeared in a Barbara Garson's children's play titled Dinosaur Door. He continued nurturing his acting talents through high school and college. In college, Diesel pursued a course in creative writing, which sparked his interest in screenwriting.

Diesel kicked off his professional acting career by landing a brief, uncredited role in the 1990 drama film Awakenings. Over the next four years, he struggled to land any significant film roles.

In 1994, Diesel wrote, produced, directed, and also starred in the short drama movie, Multi-Facial. The film was released in 1995 and positioned Diesel as one of the most promising actors of the 90s, attracting the attention of renowned film director Steven Spielberg.

Diesel's debut feature-length film came in the 1997 movie Strays. The following year, he landed a small role in the award-winning film Saving Private Ryan, which was directed by Spielberg.

In 1999, Vin Diesel lent his voice to the title character in the animated movie The Iron Giant. His other earlier film roles include a supporting role in the drama thriller Boiler Room (2000) as well as the science-fiction film Pitch Black released later that year.

In 2001, Vin Diesel landed a starring role in what would become his most successful film franchise ever, The Fast and the Furious. He has since reprised his role in the film's various instalments, including:

• The Fast and the Furious: Tokyo Drift (2006),
• Fast & Furious (2009),
• Fast Five (2011),
• Fast & Furious 6 (2013),
• Furious 7 (2015), and
• The Fate of the Furious (2017)

Other notable movies that Vin Diesel has appeared in include:

• XXX (2002) and its 2017 sequel, XXX: Return of Xander Cage,
• The Pacifier (2005),
• Find Me Guilty (2006),
• Riddick (2013),
• Guardians of the Galaxy (2014, as a voice actor),
• The Last Witch Hunter (2015),
• Billy Lynn's Long Halftime Walk (2016),
• Avengers: Infinity War (2018, as a voice actor),
• Avengers: Endgame (2019, as a voice actor), and
• Bloodshot (2020)

In September 2020, after a long and illustrious film career, Vin Diesel announced his intentions of venturing into the music industry. He has since released two singles – Feel Like I Do and Days Are Gone.
Vin Diesel's Net Worth
Although he struggled to land movie roles at the beginning of his acting career, Vin Diesel was eventually able to establish himself as one of Hollywood's A-listers. He has since become the face of the Fast and Furious film franchise.

As of 2023, Diesel had a net worth of $225 million. A huge portion of his wealth comes from his various endeavors in the film industry, including acting, film production, film directing, and screenwriting.

Diesel is one of the few actors who can comfortably earn upwards of $50 million annually. For instance, he earned $55 million from June 2019 to June 2020. $20 million of that was upfront base salary for his upcoming movie, F9.

The following are Diesel's earnings over the past few years:

• 2015 – Earned $47 million
• 2016 – Earned $35 million
• 2017 – Earned $54.3 million

More recently, Vin Diesel has demonstrated an interest in the music industry and it's safe to imagine that he also earns decent amounts from his music endeavors.
Lessons from Vin Diesel
1. It's never too early to begin chasing your dreams

Vin Diesel started acting at the tender age of seven. Like many accomplished celebrities, Diesel owes his success partly to the fact that he began chasing his acting ambitions quite early and never looked back.

2. You win some, you lose some

Despite his astounding success, Diesel has also had numerous failed projects. His most notable failures include The Chronicles of Riddick (2004), Find Me Guilty (2006), and Babylon A.D (2008).

3. It's okay to live your life away from the spotlight

Despite his celebrity status, Vin Diesel doesn't delight in publicizing his private life. He once said, 'I'm not gonna put it out there on a magazine cover like some other actors. I come from the Harrison Ford, Marlon Brando, Robert De Niro, Al Pacino code of silence.'
Famous Quotes by Vin Diesel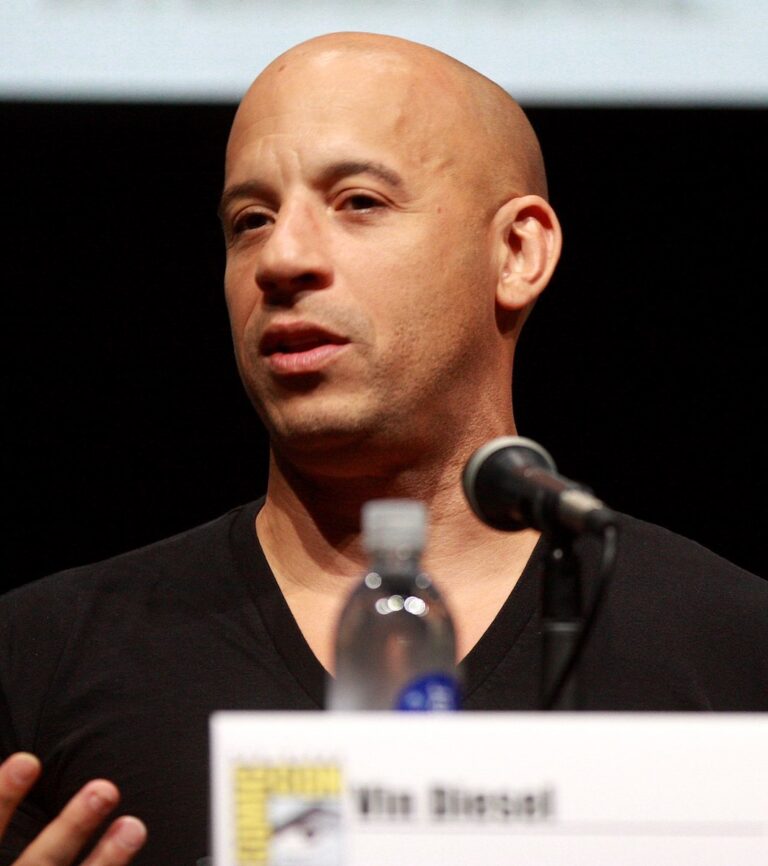 "Being a male is a matter of birth. Being a man is a matter of age. But being a gentleman is a matter of choice."
"Don't wait for the perfect moment. Take the moment and make it perfect."
"Find your confidence, lead with love…the rest will follow."
"I'm one of those boys who appreciates a fine body regardless of the make."
"It doesn't matter whether you win by an inch or a mile, winning is winning."
Conclusion
Vin Diesel stands out in many things, including his charming persona and distinctive deep voice. But it's his determination and resilience that has seen him emerge as one of the world's finest actors. And although Diesel has already been in the industry for more than three decades, things are only getting better for him. He currently has three upcoming movies, including F9 to be released in 2021, as well as Avatar 2 and Avatar 3 due for release in 2022 and 2023, respectively.