Last Updated on January 25, 2022
Are you a freelancer? How do you organize your work? How do you keep track of your projects, map out ideas, and make sure you respect deadlines? Even more…how do you present your work and portfolio to prospective clients?
It doesn't even matter if you're just getting started or already a professional, you must be well-organized and have everything planned in advance if you want to have a bright career as a freelancer.
However, when you're just getting started you may need all the tools you can get in order to show off your skills, while if you're a pro you definitely need a tool to map out ideas and organize yourself to make sure all deadlines are met.
For all of these and so much more, Miro's virtual whiteboard is all you need.
We like Miro for its wide range of features
Remember the classic whiteboards we used to draw and write stuff on? Maybe you still have one in your room right now; while they may be very useful and help you stay productive and organize, we can all agree on one thing: they limit you.
The reason why is obvious: because they are, in fact, actual objects in your room, they offer limited space. This means you need to sort out and prioritize information in order to make all the important stuff fit.
This is where Miro comes to change it all: it offers an unlimited canvas on which you can add infinite information. Moreover, you can easily browse it all and get access to everything that matters to you with just one tap/scroll/click depending on the device you're using. Since we're here, Miro is available on all devices.
Easily present your work online with the Meetings and Workshops feature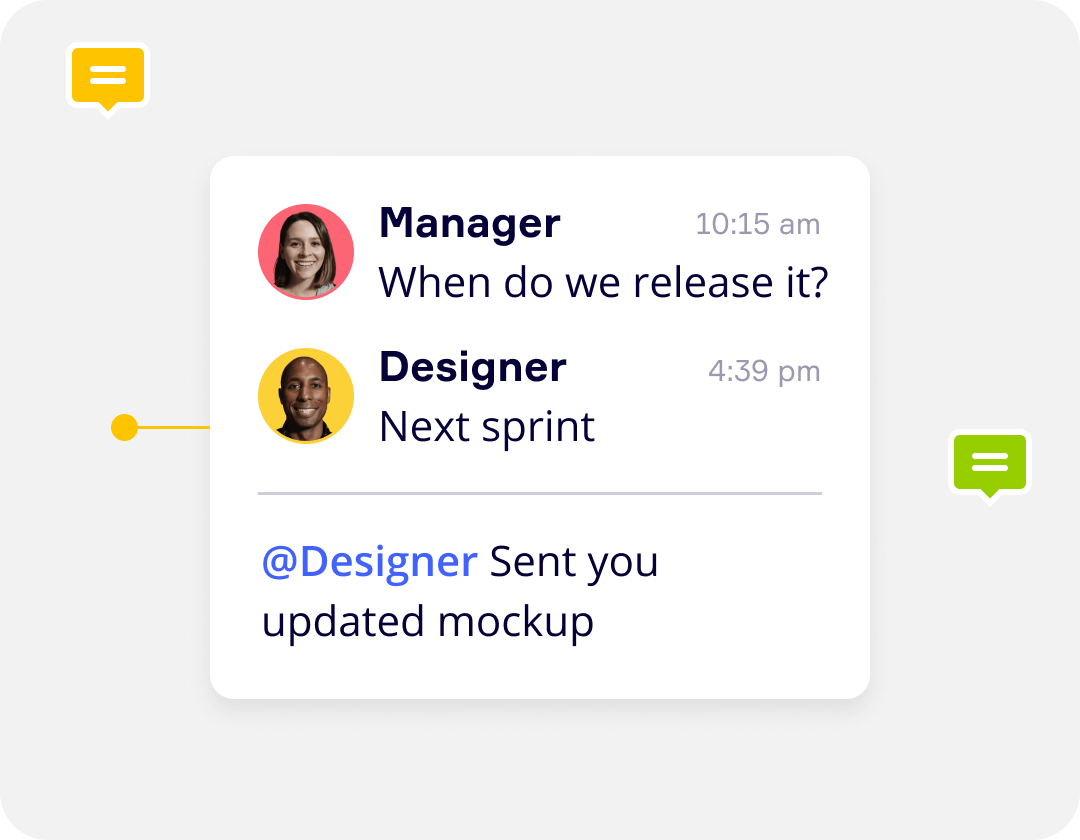 When you're a freelancer, the best CV is yourself. This means that you need to be able to sell yourself as well as you can and convince your clients that you're the one they are looking for. One trick to help you out is holding an impressive, eye-catching presentation.
Usually, ground-breaking presentations require a lot of work, time, and creativity and this is one of the reasons why Miro received some points from us: it offers ready-to-use templates according to your need that are easy to use and customize. Moreover, you can easily add more widgets to the infinite canvas, pictures and videos to make the presentation impressive.
What's more, the only fact that you'd be presenting yourself to a tool as complex yet intuitive as Miro will win you points in the eyes of pretty much anyone.
More than 9 million people are using Miro as you read this article, and there's clearly a reason for it. Or more.
Seamlessly collaborate with your clients
There are certain projects that require a discussion and collaboration between you and your clients. Instead of opening up 2 to 5 apps in order to express and discuss all ideas, just use Miro. You can easily create a meeting flow, take notes in a collaborative way at the same time with your client, on the same canvas (each with its own personalized name tag), present ideas through videos and images, create to-do lists, workflows and so much more.
When wishing to complete a project in the best possible way, you need great communication with your clients and easy methods to present your ideas, work, and progress in a creative way that does not take up a lot of time. Time is already limited and way too short, so don't waste it on tasks that can be completed by apps and online tools.
Mind-map your projects and freelancing career
As you'll continue to land projects, organizing your work will become more and more detrimental. Post-its, sheets of paper, and agendas simply won't be effective enough once you land more than a few clients.
A tool such as Miro allows you to get a bird-eye image of your entire calendar, workflow, ideas, and projects. You simply won't miss anything anymore as it is all going to be right there in front of you. Of course, the idea of an infinite canvas and so many widgets might be a bit confusing and hard to grasp at first, just as everything else that you try for the first time; however, once you get the hang of it, it will all make sense.
Our verdict
So, whether you're just getting started as a freelancer or you're already a pro who lands projects every single day and even turns himself into an agency one day with employees and all the rest, Miro is the kind of tool that will make everything a bit easier.
It does not matter how big or small your activity is as everything can and must be well-organized in order to help you achieve success and work in a healthy, productive way. We strongly advise you to try out Miro as we consider it an amazing tool for freelancers.