Last Updated on January 20, 2022
It's been over a year now since our lives have changed, for some countries restrictions have been put into effect for a long time, including the UK and the Netherlands. Travel bans have been put in place and in some cases, they have been occasionally relaxed. However, non-essential flights and travel are still ill-advised. Luckily, the end is near. Due to rapid vaccinations, further relaxation or lifting of rules may come as everyone is expected to be vaccinated at the end of July and that means… freedom to travel! Will you come to the Netherlands? Then you might want some tips to help you guide through the country and its large sightseeing potential.
What can you do?
Post-Covid will be a hectic time for vacation and travel as the entire touristic crowd will be let loose at once. It is therefore advised to skip the typical tourist attractions: Amsterdam canals, Madurodam, Giethoorn. Instead, there are countless other gems on the lowlands. First, is its massive scenic beauty called The Veluwe, picked by the Dutch themselves as their most beautiful piece of landscape. 
It is where you'll find forests, sand drifts, steppes, and heathlands. As well as hundreds of reptiles, birds, mammals, cattle. Second, Alkmaar, one of the country's oldest cities famous for its cheese market. Its canals, courtyards, and terraces are bound to make your jaw drop out of surprise. lastly, there's its peninsula's small-scaled, but with its own culture and gourmet as well as beautiful scenery.
Feeling artsy or in need of a history lesson?
The Dutch have a large history, both positive and negative. This shows as most cities in the Netherlands have their own museums and historical sites. From the center of Amsterdam and major museums in the west to the Hunebeds and boglands of the east. 
Should art be something for you, there's far more than you can probably visit during your stay. The Van Gogh art museum or Rijksmuseum in Amsterdam with the country's most prized paintings. The Kröller Müller, a large open-air museum in the forests of the Veluwe with both small- and large-scale art pieces. Rent a car at Amsterdam airport and get wherever you like.
How do you even get anywhere?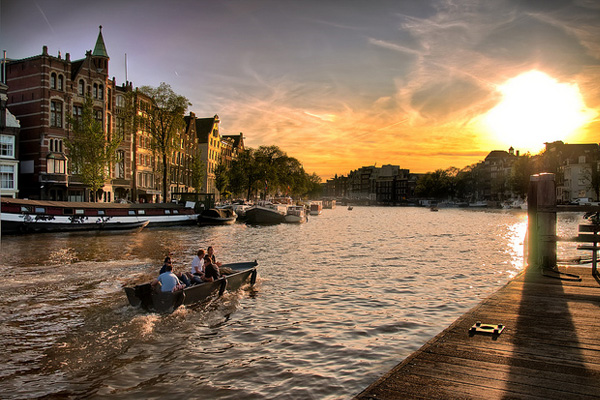 The Netherlands isn't the largest country in the world, though traveling through it can still prove difficult. The country has a large network of public transport of busses, trains, and trams. though it might be easier and more relaxed to rent a car at Amsterdam airport. At your arrival, Schiphol has several car rentals. For example, https://www.bblcarrental.com/en/, residing on their grounds. Using a car might be more interesting. The Dutch countryside was made for road trips. Untainted, the roadside more often than not, shows amazing scenery and offers many opportunities for a nice picnic in serene meadows and forests.
Whatever you decide to do during your stay, be sure to enjoy it to the fullest and perhaps enjoy their famous specialty and normal beers.