Last Updated on January 24, 2022
Who Is Vladimir Putin?
Vladimir Vladimirovich Putin is a Russian politician who is the current president of Russia, a position he has held since 2012 as well as from 1999 to 2008. He's considered the second-longest serving European president after Belarus' Alexander Lukashenko.

Prior to becoming president of Russia, Vladimir Putin enjoyed a successful yet controversial military intelligence career. Putin was also Russia's prime minister from 1999 – 2000 and again from 2008 – 2012.

During Putin's tenure as president, the Russian economy grew for eight years in a row. However, his regime has also been marked by political intolerance, as is mostly evidenced by unlawful imprisonment and assassinations of perceived political dissidents.

Also, under Putin's rule, press freedom has been as elusive as a wild cat. And while he's one of the longest-serving presidents in the world, nearly all his wins were marred by widespread claims of poll irregularities. Pundits believe that Putin has always used his intelligence experience to take out his fiercest challengers as well as subvert the will of the voters.

Presently, many politics and governance experts do not consider Russia a democratic country. The country has continually performed dismally on Transparency International's Corruption Perceptions Index, Freedom House's Freedom in the World index, and the Economist Intelligence Unit's Democracy Index.
Quick Facts
| | |
| --- | --- |
| Full Name: | Vladimir Vladimirovich Putin |
| Popular Name: | Vladimir Putin |
| Gender: | Male |
| Birth Date: | October 7, 1952 |
| Age: | 69 years |
| Parents: | Vladimir Spiridonovich Putin and Maria Ivanovna Shelomova Putina |
| Siblings: | Albert Putin and Viktor Putin (all deceased) |
| Birth Place: | Leningrad, Russian SFSR, Soviet Union |
| Nationality: | Russian |
| Ethnicity: | Russian |
| Education: | School No. 193 at Baskov Lane, Saint Petersburg High School, Leningrad State University, and Academy of Foreign Intelligence |
| Marital Status: | Divorced; previously married to Lyudmila Shkrebneva (from 1983 until their divorce in 2014) |
| Sexual Orientation: | Straight |
| Wife/Spouse: | N/A |
| Children: | Mariya Putina and Yekaterina Putina (with his ex-wife, Lyudmila Shkrebneva); also rumored to have a daughter called Elizaveta with a woman named Svetlana Krivonogikh |
| Dating: | N/A |
| Net Worth: | USD 70 billion (as of April 1, 2021) |
| Source of Wealth: | Salaries from Political Offices Held and Other Ventures |
| Height: | 5′ 7″ (1.7 m) |
| Weight: | 71 kg; In pounds: 157 lbs. |
Early Life and Career Information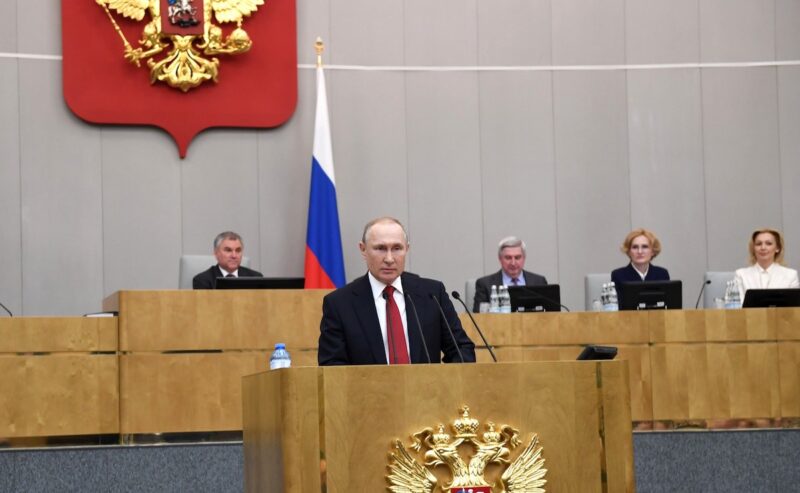 Vladimir Putin was born on October 7, 1952, in Leningrad, Russian SFSR, Soviet Union (now Saint Petersburg, Russia), to Vladimir Spiridonovich Putin and Maria Ivanovna Shelomova Putina. His father was a conscript in the Soviet Navy, whereas his mother was a factory worker. Putin studied law at Leningrad State University (now Saint Petersburg State University), graduating from the institution in 1975.

In 1975, right after graduating from university, Vladimir Putin joined the KGB. He trained at the 401st KGB school located in Okhta, Leningrad. After completing his intelligence training, Putin served in numerous positions, including as the First Chief Directorate (counter-intelligence), as a spy in East Germany, and as Lieutenant Colonel. He resigned from KGB on August 20, 1991.

Vladimir Putin kicked off his political career in 1990 following his appointment as an advisor on foreign affairs to the Mayor of Leningrad Anatoly Sobchak. On June 28, 1991, Putin was appointed head of the Committee for External Relations of the Mayor's Office. He served in that role until 1996.

In 1996, Putin was appointed as Deputy Chief of the Presidential Property Management Department, which was headed by Pavel Borodin. He held that position until March 1997.

Putin served in various prestigious political and administrative positions over the next few years. Examples include working as deputy chief of the Presidential Staff in President Boris Yeltsin's administration and as intelligence director of the Federal Security Service (FSB).

On August 9, 1999, Vladimir Putin was appointed a First Deputy Prime Minister, serving alongside two other deputies. The same day, President Yeltsin appointed Putin as acting Prime Minister of the Government of the Russian Federation. Putin's appointment was confirmed a week later.

On December 31, 1999, President Yeltsin unexpectedly resigned and by law, Putin became acting president. Putin won in the subsequent elections held on March 26, 2000, with 53% of the vote. He was inaugurated on May 7.

Vladimir Putin was re-elected president on March 14, 2004, with 71% of the vote. In 2008, the Constitution of Russia barred him from seeking a third consecutive term in office. But in a clever move to maintain his political dominance, Putin switched positions with First Deputy Prime Minister, Dmitry Medvedev.

In March 2012, Putin won his third presidential term with 63.6% of the vote. He was once again re-elected to the office in 2018.
Vladimir Putin's Net Worth
Vladimir Putin is considered the wealthiest president in the world and one of the richest people on the planet. As of April 1, 2021, Putin had a net worth of $70 billion.

For comparison's sake, the second-richest political leader is King of Thailand Maha Vajiralongkorn with a net worth of $30 billion. Brunei's Sultan Hassanal Bolkiah is third-placed with a net worth of $20 billion.

Much of Putin's wealth comes from his political connections. According to official figures released during the 2007 Russian legislative election, Vladimir Putin's wealth included $150,000 in bank accounts and an 833 square-feet apartment located in Saint Petersburg. However, that wealth has skyrocketed over the years, thanks to multi-million deals involving state-owned entities.

For instance, the Russian leader is believed to have leveraged his influence to acquire a 4.5% ownership stake in natural gas producer Gazprom, 37% stake in the oil-producing company Surgutneftegas, 50% ownership stake in the Swiss oil-trader Gunvor, to mention but a few. The three companies generate $150 billion, $20 billion, and $80 billion annually, respectively. Based on those figures, Putin's cumulative stakes in these three companies put his net worth at a staggering $70 billion.
Lessons from Vladimir Putin
1. Do not let your detractors slow you down

Vladimir Putin is probably the most controversial European leader right now. Putin has mostly come under fire for his media and human rights policies, which critics opine are aimed at shrinking the country's democratic space. However, the Russian leader has managed to remain resilient even in the face of negative feedback.

2. Always follow your conscience

In a reflective interview with Oliver Stone, Putin claimed that his resignation from the KGB in 1991 was inspired by his conscience and personal ideals. Apparently, he disagreed with the coup against Michael Gorbachev.

3. Expand your knowledge

Vladimir Putin is not only experienced in political affairs. He also enjoys a great intelligence experience. Plus, he has continually involved himself in various activities outside of politics, including playing hockey, following Formula 1 events, skiing, horse riding, to mention but a few.
Famous Quotes by Vladimir Putin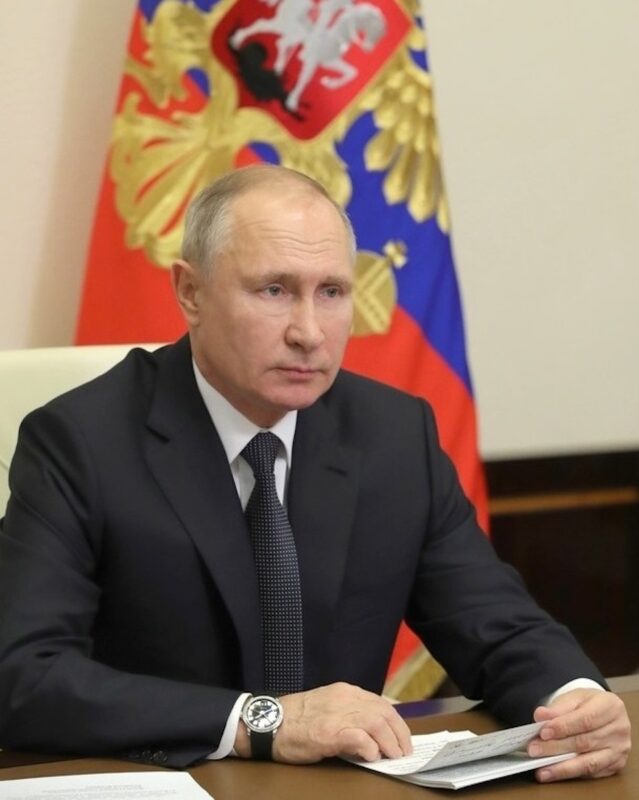 "Everything will probably never be OK. But we have to try for it."
"Sometimes it is necessary to be lonely in order to prove that you are right."
"Those who fight corruption should be clean themselves."
"We need business to understand its social responsibility, that the main task and objective for a business is not to generate extra income and to become rich and transfer the money abroad, but to look and evaluate what a businessman has done for the country, for the people, on whose account he or she has become so rich."
"Whoever does not miss the Soviet Union has no heart. Whoever wants it back has no brain."
Conclusion
Vladimir Putin is a Russian politician who's serving his fourth term as the country's president. Although his leadership has been a subject of widespread criticism, Putin is credited for steering Russia towards the path of economic growth. He has a net worth of $70 billion, which is enough to make him the richest president in the world.