Worried about your privacy on the internet?
We know where you are heading – looking for the best free VPN for Android or the one which is pocket-friendly and secured.
Here are a few basics to understand a good VPN?— look for tight security, a convenient kill switch, and of course, a certified privacy policy.
7 Best VPN Apps For Android
As per Global Mobile VPN Report, over 480 million mobile VPN apps were downloaded in 2019. So we know that having a VPN these days is essential and also an obvious choice.
With a number of cyberattacks and data throttling issues, people are choosing their privacy over everything.
Android VPNs are well-known among people since it's easy-to-use and handy.
This means you must be having a hard time choosing the best ones for your android device. So, here we have listed out trustworthy and the most affordable android VPN Deals for you.
NordVPN
NordVPN is one of the most popular choices in the VPN world. It has over 10 million android users and is still counting. 
The app has the fastest server when it comes to security and speed. And it's really well priced, too!
Well, that's not enough to convince you.
Its clean interface, impressively secure network, and strong encryption standards make it the best in the market. In addition, it has more than 5000 servers in 59  countries, which shows us that NordVPN is high in its internet speed game.
The most important part is selecting any country as per your choice and connecting to the best server for a faster connection.  Its novel features like kill switch, minimal logging, static IP address, and double VPN provides users an exceptional experience.
We can easily say that NordVPN is the best deal for your buck. Its price ranges from  $11.95 per month to $119 annually in the subscription format.
ExpressVPN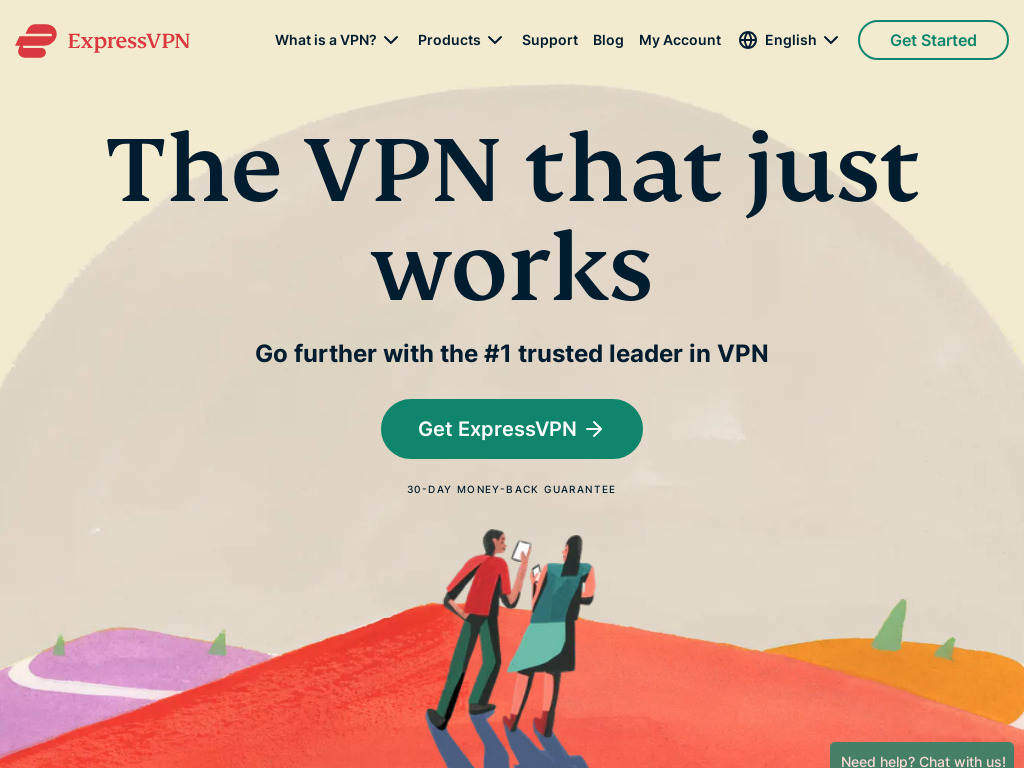 Forbes suggests that over 80% of businesses today are more concerned regarding security measures than they were a year ago.
With such a powerful urge for privacy, VPNs like ExpressVPN are becoming the prevalent solution.  ExpressVPN has access to over 3000 servers in 94 countries. So, for those looking for an easy-to-use VPN with a great unblocking system for streaming, ExpressVPN is your way to go.
For day-to-day personal use, ExpressVPN unblocks 200 streaming services. In addition, its surprising features like location picker, insecure network detection, split tunneling, specialist privacy tools menu, and a kill switch increase security.
Also, ExpressVPN runs its own encrypted DNS on every server for continued privacy.
With a 30-day money-back guarantee, you can sign up for six months and see the $12.95 price drop to $9.99.
UrbanVPN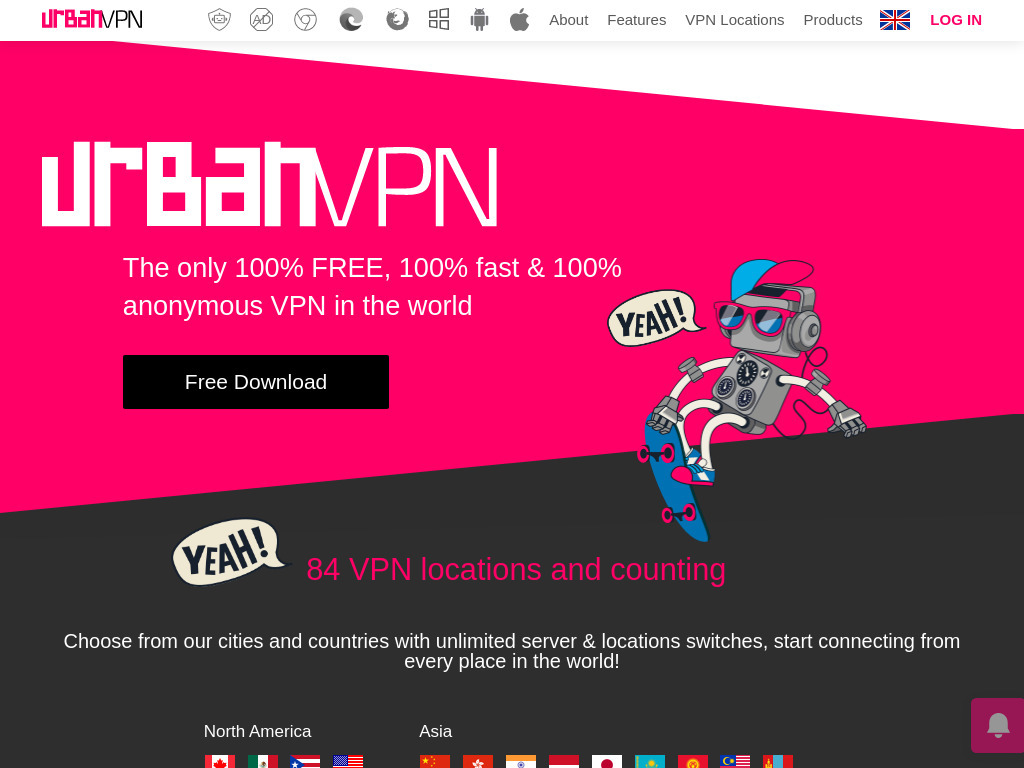 If you want blazing VPN speeds and an anonymous virtual private network, UrbanVPN is the best VPN for you. 
It is spread across 81 locations and spread across 21 countries. But, the most important part, it is optimized for security and anonymity by its features like unlimited bandwidth, website unlocking, and optimum internet usage.
Remove the upload or download limits forced by other VPN providers because now UrbanVPN is here. You can also connect as many devices as you want without any restrictions with UrbanVPN.
When it comes to the price, It is a free peer-to-peer VPN. Yes, you read that right. So, download the app now and enjoy your privacy.
Surfshark
After completing their app portfolio in 2019, Surfshark is located across 65 countries with a whopping 3200 servers.
Even in such a crowded market, Surfshark barely changed its interface in the mobile version. Its features GPS-spoofing, shadow stocks support ram-only servers, privacy-based servers, and wire-guard protocols make it faster and more secure.
If you like intuitive and hassle-free user interfaces and want to save battery and mobile data, then Surfshark is your VPN.
It costs $12.95 per month and comes with an annual subscription plan also.
IPVanish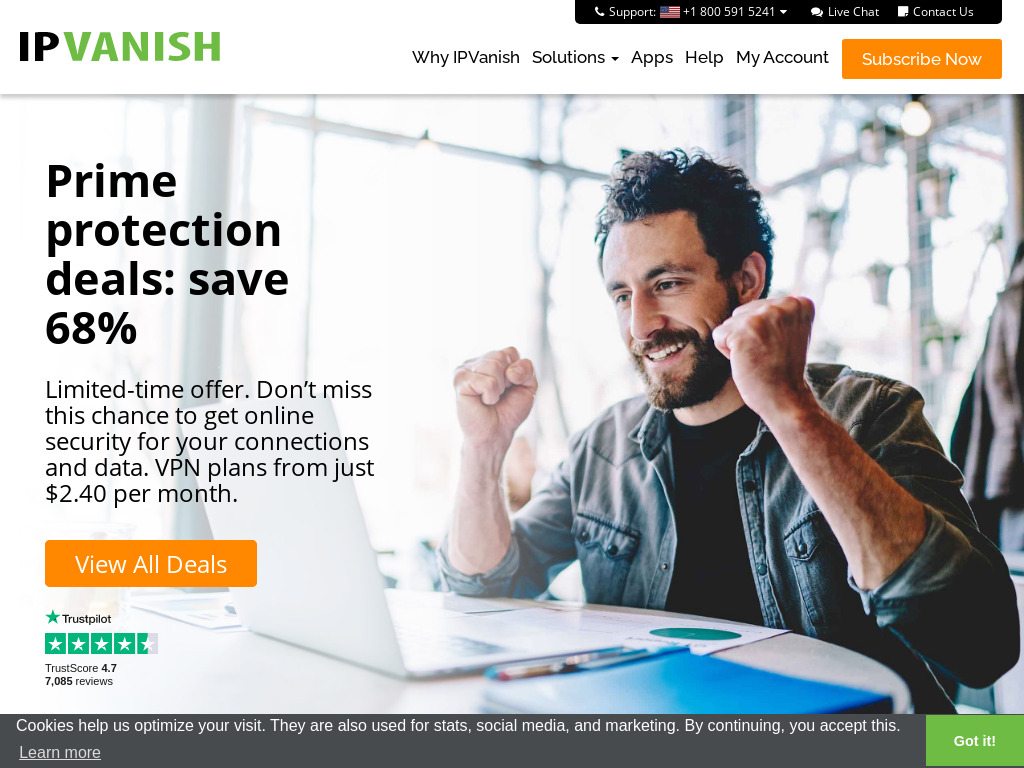 This VPN is jam-packed with all the qualities to be the perfect VPN. The combination of reliable speeds, low prices, and robust security measures makes it unique.
It is situated in 75 countries with over 40,000+ shared IP addresses. Its features like multi-platform protection, unlimited Bandwidth, anonymous torrenting, and unlimited P2P Traffic provides 360-degree protection against hackers.
It's available for $31.49 for a year's case, or you can buy it for $3.49 for a single month.
ProtonVPN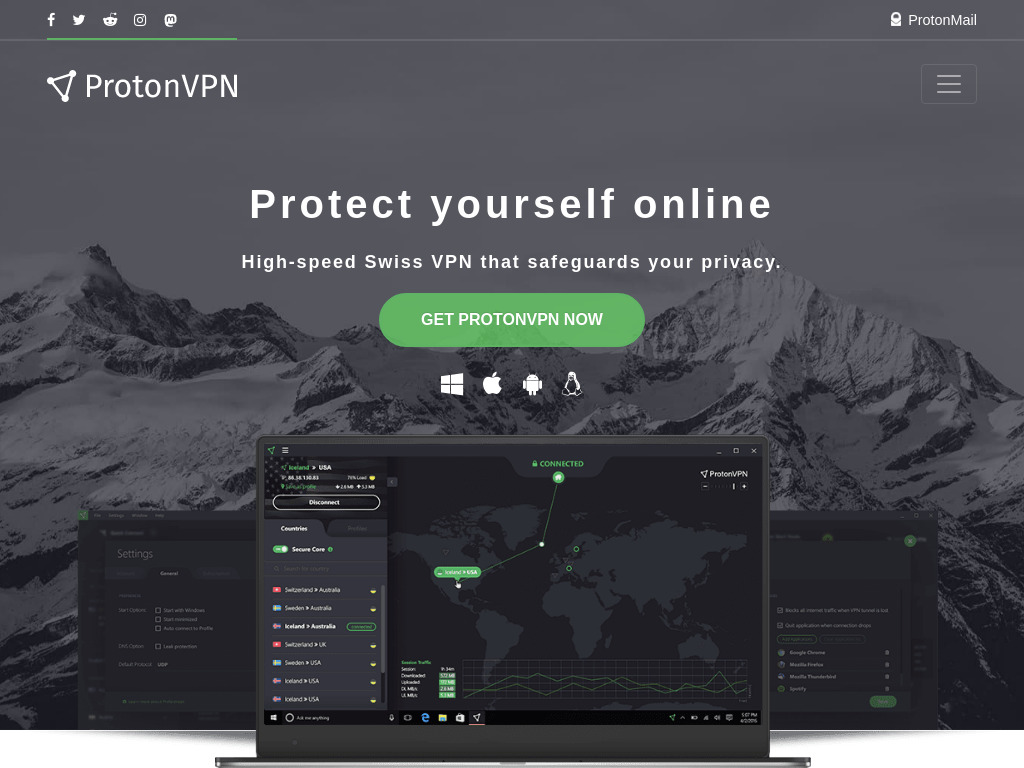 ProtonVPN gives you the freedom to connect with thousands of VPN servers with a single tap. With over  1,200+ servers across 55 countries, ProtonVPN has come a long way.
Its top-notch features include dedicated servers for torrenting, dedicated streaming servers (named 'Plus' servers), and split-tunneling that allows your internet traffic through the VPN and sometimes through your local network.
Also, its adblocker blocks ads and tracks different sites and suspicious websites. You can choose a subscription for the 12-month plan at $4 per month.
CyberGhost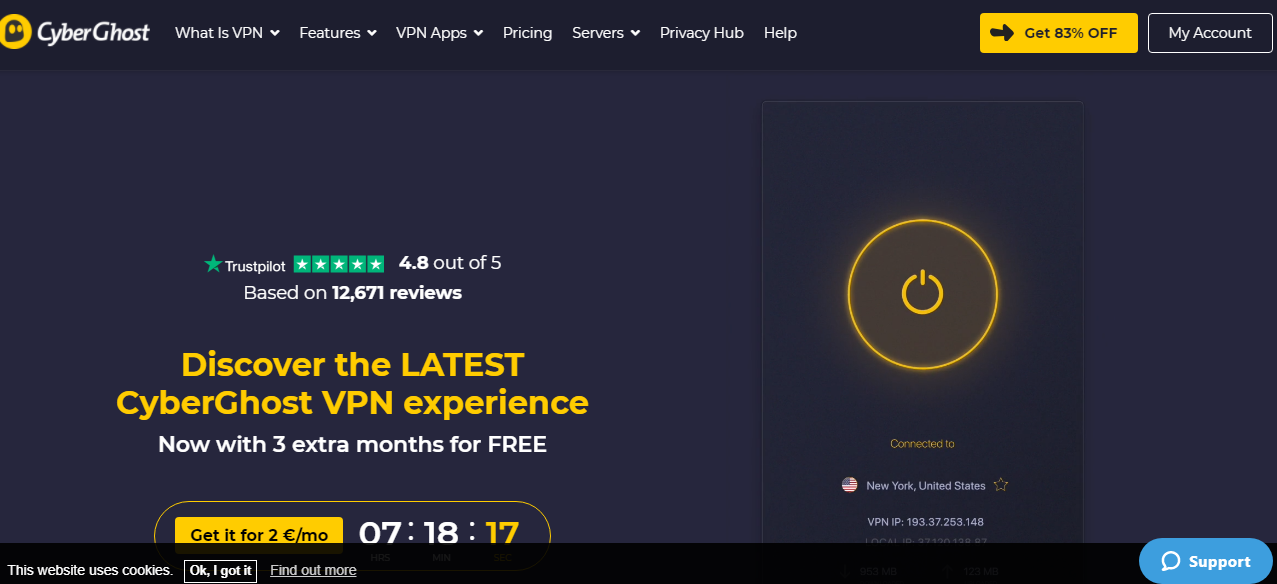 This VPN is best for enjoying privacy online. CyberGhost hides your IP address, encrypts your internet connection, and keeps your data safe online.
Its features help you leave no traces online, allowing instant protection and security. Moreover, it transcends digital borders with an extensive network of 7,000 VPN servers located in 90 countries. This means you have unlimited choices.
 It routes your traffic through an encrypted VPN tunnel for secure transactions and all around-protection.
You can start your free 7-day trial with this flexible app.
Conclusion
To conclude, it's essential always to keep your needs in mind while selecting any VPN for use. 
It's good to stay away from fake VPNs in the market. However, if you want a good experience, opt for something with fewer restrictions for your dime.
Till then, good luck with your search!