Last Updated on March 8, 2022
If you've ever had the chance to immerse yourself in 360-degree video, then you already know how special and transformative the experience can be.
While more traditional filmmaking has held a loose monopoly on immersive entertainment for many years now, VR just offers even more: more screen and a greater sense of immersion from moment one.
It would be a bit of a stretch to say that VR video has become the preferred form of filmmaking, because it hasn't (not yet, anyway).
Accessibility, or a general lack thereof, to VR filmmaking equipment, post-production talent, and customer-facing headsets remains a significant barrier and a particularly stubborn one at that.
While VR is more or less destined to become more popular with time, it's currently the realm of early adopters, all the way from brands looking to use it to market themselves to the filmmakers and post-production professionals who have risen to the challenges that VR video creation presents.
Denis Ogorodov is a video artist who continues to prove his expertise in post-production work, especially in the area of VR video.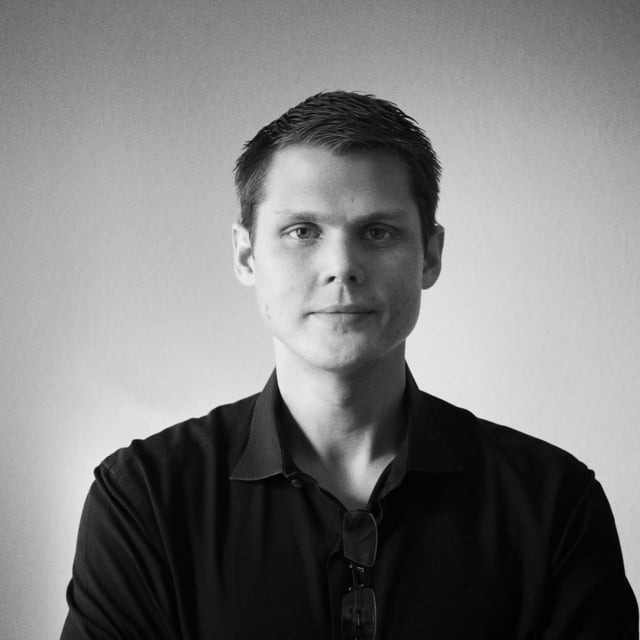 He has worked with brands like Carnival Cruises, Coca-Cola, and Google to create VR spots, and he's excited to continue this kind of work in the future.
Ogorodov's extensive pedigree in this cutting-edge technology convinced us to reach out and have a chat about the benefits and the drawbacks of expanding VR's usage and exposing a much larger audience to the format.
An early adopter
There's no doubt that Ogorodov can be called a VR early adopter. But while the label is a mark of pride now, back then it meant that he and others who arrived early to space had to do a lot of problem-solving to make this kind of filmmaking possible.
But for Ogorodov, the combination of technical skill and artistic vision that VR required made it especially appealing, given his professional experience and his interests.
At the time, social media sites were helping this small community grow.
"Having a background in video editing, PC tinkering, and frequently experimenting with new forms of storytelling, VR seemed like the perfect place where I could combine these skills. Facebook and YouTube provided a new space for artists and advertisers to experiment with new forms of storytelling."
Soon after dipping into VR, Ogorodov partnered with Zach King to create spots for Carnival Cruises.
Just like that, Ogorodov went from being an observer of the VR movement to becoming a leading participant.
Challenges to VR filmmaking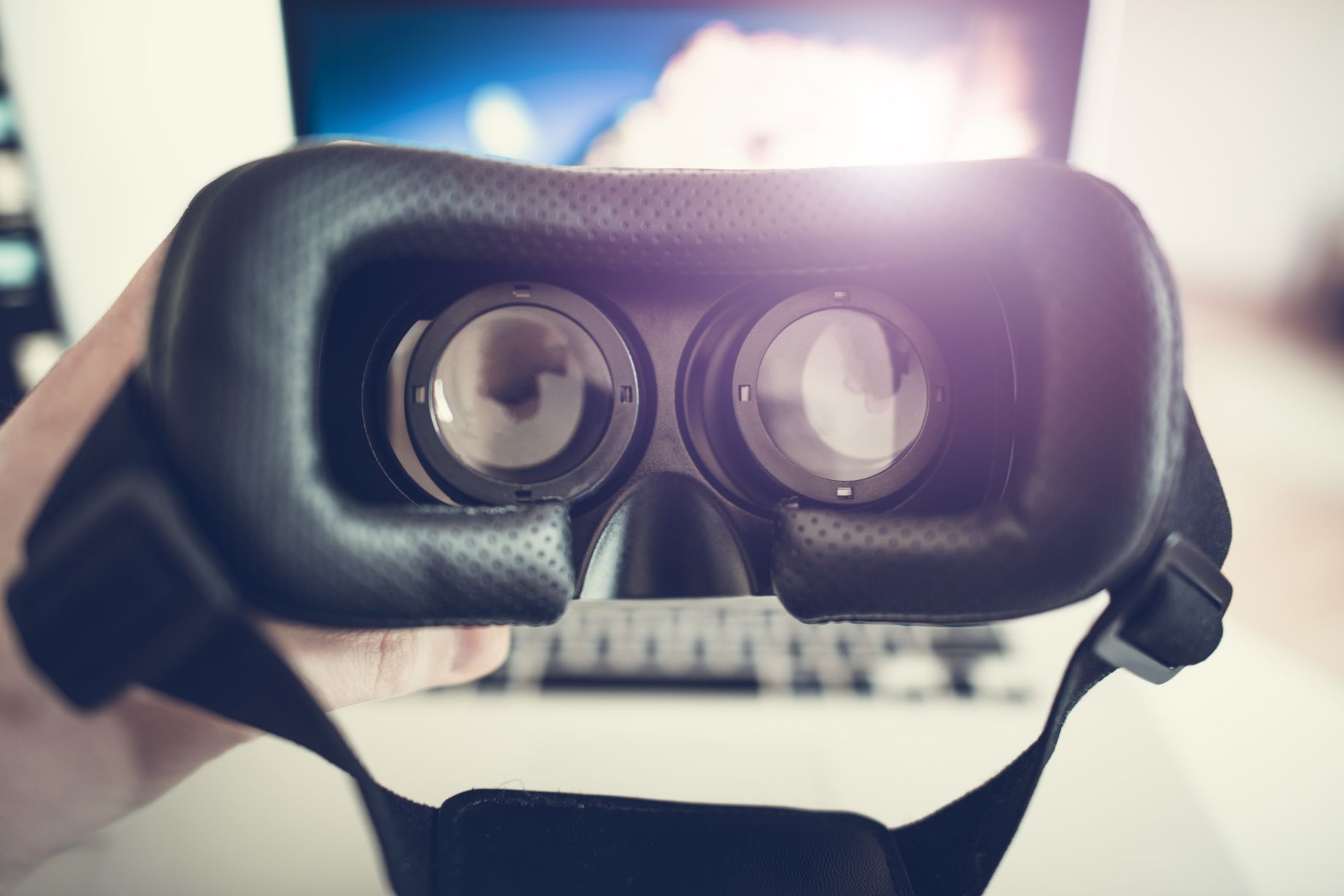 While VR has certainly progressed since Ogorodov started working in the field, it's still a challenging prospect, even for professionals.
This mostly has to do with the technical side of VR. Not only does capturing VR footage require specialized equipment and a skilled crew, editing that footage and adding effects also takes a huge amount of computer horsepower and very careful VFX implementation.
For the producers of VR content, that translates to a significant financial investment that can be off-putting to many, as Ogorodov explained.
"The biggest challenge in VR filmmaking is cost. Increased resolution and framerate alone make VR very labor-intensive in post-production. Any tricks you might use for standard video aren't really possible with VR. You just have to be that much more creative and skillful."
As an example of the unique challenges presented to editors and VFX professionals working on VR, Ogorodov shared with us an anecdote about working with Toyota on a VR video featuring their C-HR Tuned model.
Picture a traditional film set. Even if you've only seen them in movies and TV shows, you probably have the right idea.
The camera is out front, and the rest of the crew has to be behind the lens or otherwise out of frame. This generally leaves a lot of room for boom mics, lights, and other important gear.
But, as Ogorodov pointed out, with VR, there's no place to hide any of this equipment. Only the camera itself can avoid being in the frame, and in the case of the Toyota shoot, there were several mics in the car and therefore completely visible in the footage.
The solution in this case was to digitally paint out the microphones in post, a process that's even more difficult when the objects being painted out are moving.
In traditional filmmaking, this effects process is avoided as often as possible since it's especially difficult and time-consuming. But with VR, it's almost always part of the workflow.
That's just one small example of the challenges that VR brings to the forefront.
Interactive marketing opportunities
As for iterations of VR video thus far, there's a very good reason that brands have shown a special interest in the format, and Ogorodov elaborated on the idea.
"VR has the unique opportunity to make passive forms of media more interactive. Whether you are stepping into a virtual version of a car that you can customize or having a memorable experience while standing next to your favorite celebrity on stage, similar to my work for Coca-Cola on a spot featuring Maluma."
When 360-degree videos first started making their way into the public discourse, there were certain limitations that affected how widely they were received.
Many of these limitations hold steady even today, at least as far as pure entertainment goes.
If an artist releases a 360-degree music video, many people will only be able to watch it on their phone, and as we know, the best way that phones can mimic a VR headset is to hold the phone up to your eyes or slip it into a bespoke VR headset frame.
Also, many artists don't necessarily want to spend a large amount of money necessary to create a VR video in the first place.
But major brands have ways of getting around problems of investment and distribution.
Let's look at the example Ogorodov mentioned: VR video of a car that a viewer can alter.
Car manufacturers with international reach have plenty of cash to spend on the project in the first place, and they're willing to spend that money since the end product will be a great marketing tool.
As for distribution, the brand could release the video to the general public, or they could set up advanced headsets or viewing booths at dealerships and car shows and industry conferences.
Now customers get to experience a unique VR video not all that different from the fabled Holodecks on Star Trek, and as a result, those customers will be that much more likely to consider a purchase.
So many different industries could benefit from active marketing efforts like this, and we've barely scratched the surface of what these videos could be like.
Boosting VR accessibility
Now let's talk about that accessibility issue that we just mentioned above. For the most part, accessibility to VR hardware, as well as quality VR content, is a bigger issue for forms of entertainment than it is for marketing, for the reasons we already discussed.
For instance, virtual reality gaming has been an especially enticing iteration of VR that the gaming community was initially excited for.
But for the moment, there are very few compelling and fully-featured VR games available, outside of Valve's Half-Life: Alyx, which quickly set itself apart.
Additionally, high-quality VR hardware, including headsets and sensors, is extremely expensive, and it also requires that you already have a high-power computer capable of incredible speed and fantastic graphics.
Ogorodov feels that next-gen gaming consoles represent an important step forward in VR since the hardware used in these consoles could make VR accessible to many more people, and not just for gaming.
Microsoft and Sony have a significant interest in also hosting other forms of entertainment through their platforms, so we could easily see VR video offered as part of these consoles' features.
Ogorodov comments:
"With new gaming consoles on the horizon such as the PS5 and Xbox Series X, we are going to get a much-needed hardware upgrade that will lower the barrier to entry for VR hardware and content. This in turn will drive more artists to experiment with the medium. I expect Sony, Microsoft, and Facebook, along with Valve's Index, will push the medium in an exciting direction."
With these consoles set for release in 2021, this could indeed be the moment when VR finally steps into the mainstream, both in terms of accessibility and enticing content.
There's already a significant amount of crossover between CG artists in film and television and game development, so this progression could also mean that video artists who work in VR video could suddenly be sought after by game development studios.
Looking ahead
In the coming years, VR certainly isn't guaranteed to break through and garner mainstream appeal, but there's no doubt that it is in a better position right now than it ever has been before.
Curiosity among the general public could very quickly become a genuine interest.
If, or rather when, that happens, the demand for professionals who can work with 360-degree video will skyrocket.
In the end, it's hard to deny how exciting it would be to see media transformed so drastically by this fresh new medium.