Last Updated on January 20, 2022
Stress and anxiety are prevalent in modern society.
According to the American Institute of Stress, 77% of people regularly experience physical symptoms caused by stress, while 48% say their stress has increased in the last five years.
We all know stress has a detrimental effect on the body and mind, but it's not easy to control.
Nobody wakes up in the morning and discards accumulated stress. It doesn't work that way.
However, reducing the source of stress in our lives is one decision away.
For many people, the following two technologies can be a significant source of stress and are best to avoid:
1. Smartphones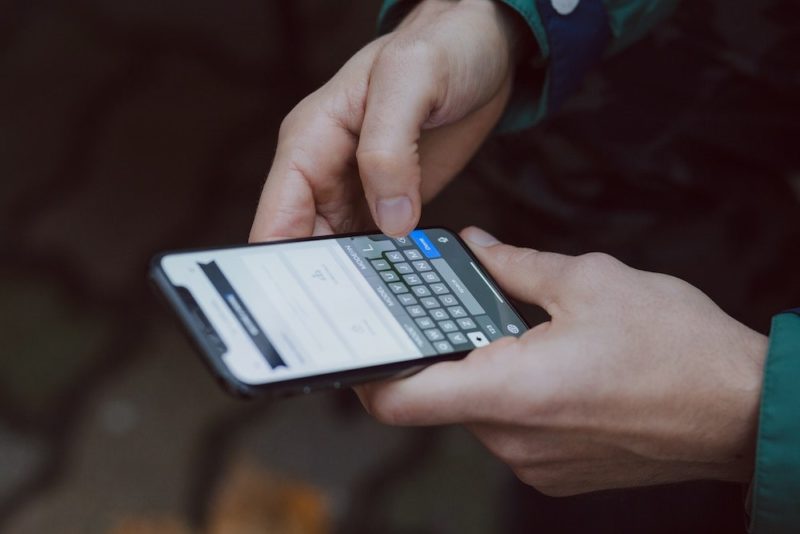 This one is tough. Smartphones have become a central part of everyday life.
They're not just phones – they're a main source of communication and connection with the world.
Unfortunately, studies have shown that smartphone use is associated with stress, anxiety, and depression.
Smartphones aren't just an American thing. Smartphones have spread across the world to emerging economies like Brazil, Indonesia, India, and Kenya.
Although these devices can be found around the world, Americans have developed an addiction to smartphones.
The addiction causes stress from using the device as well as alienating users from their friends and family.
Some argue that there is no hard evidence Americans are addicted to smartphones.
However, the addiction is subtle. If people weren't addicted to smartphones, nobody would trip or fall into manholes and open basements while walking down the street staring at their screen.
If the addiction weren't real, nobody would answer phone calls and texts in the middle of dinner, and we'd never hear someone say, "hold on I have to take this call" in the middle of the grocery store.
Your smartphone is addicting, whether you realize it or not.
Jumping at every beep and buzz to answer a text or reply to a comment is a sign of addiction.
Connect with friends and family in person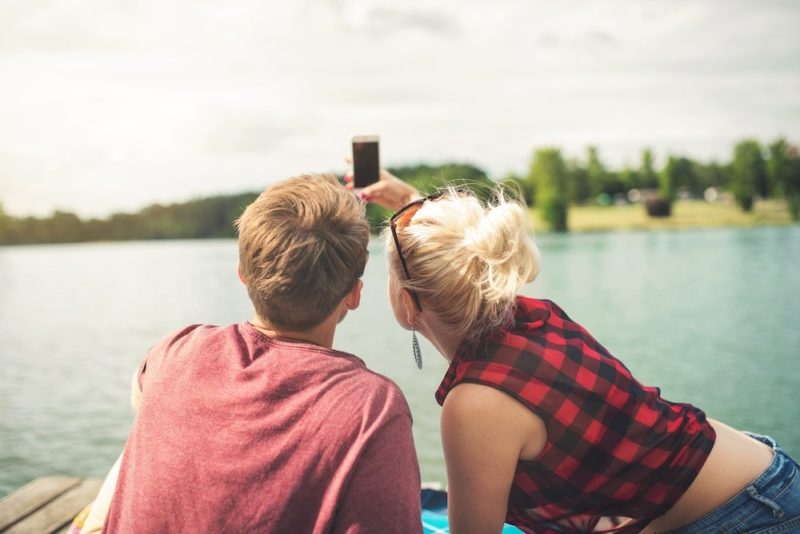 Connecting with people through a smartphone is like having one long conversation that never ends.
It's impossible to be fully present with people that way, and being present is what people want most.
Your friends and family want to look you in the eyes and know they've got your complete focus and attention.
You can program your smartphone to use specific ringtones and photos to alert you to a new text message, but nothing beats hearing someone's voice and seeing their face in person.
2. Grocery delivery
Unless you have a practical need for having groceries delivered to your house, you're better off shopping for food the old-fashioned way – in the store.
The more you rely on technology for daily tasks, the easier it is to become stressed when things don't go as planned.
The slightest flaw in the system can turn this convenience into a source of stress.
For example, what happens when you get your groceries and they forgot to pack your eggs?
They're not going to run back to get your eggs. You'll have to place another order or go to the store.
If you needed the eggs for a time-sensitive purpose (like a party or your child's lunch for the week), you're going to feel stress, especially if you don't have time to go to the store.
What will you do if the online grocery model disappears? It's possible. According to Dr. Kurt Jetta, despite the growth of online grocery, there are flaws in the model that make it difficult to sustain long-term.
One flaw is the limited frame of reference for comparing products and prices.
Even the best website is no substitute for comparing prices in person while standing in front of a shelf.
You can have almost anything delivered to your house, but doing that will make you lazy.
If you get used to delivery and suddenly can't get what you want when you want it, you'll feel stress and anxiety.
Learn to enjoy cooking simple meals
You don't need to be a gourmet chef to cook delicious meals. You just need a simple recipe to follow. Cooking is a great way to reduce stress and anxiety.
In fact, mental health clinics use cooking as a type of behavioral therapy, and it works. Losing yourself in the flow of chopping and prepping is soothing.
The tasks occupy your mind, keep you focused on the food, and prevent your mind from wandering down paths that only lead to stress.
Embrace simplicity to avoid stress
If you're going to use technology, use it in moderation. Remember to incorporate stress-relieving activities into your day.
Play with your kids, pet your dogs, and cook your family a good meal as often as possible.