Last Updated on January 25, 2022
Homeowners with wooden decks should expect to spend $841 on average for maintenance expenses such as waterproof deck coatings or sealing this year, although you could pay as low as $250 up to $1,940.
Some people usually spend between $551 and $1,211 for this project. The actual price varies based on several factors, such as the cost of professional labor and the weather in your area. If you are still deciding between sealing and waterproofing, consult a flooring expert on the better choice. These two have subtle differences that can be difficult to know for the average person.
When to seal or stain a deck
Sealants are better for a flat deck since UV rays can easily damage stained flooring. Choose a two-toned structure if you want to change the color of the wood. You could stain the railings and waterproof the floor, but take note that you will need to reseal the flooring every two years once you decide to stain the whole deck anyway.
A 250-square-foot deck will cost up to $1,000 for waterproofing and staining it, while going for a sealant alone will only cost at least $300. This excludes the price of the sealant product, which usually costs between $50 and $80 for two gallons.
An extra layer of protection
You should consider adding waterproof deck coatings even after sealing it. This is particularly necessary for people who live in places with heavy rain during specific months. While sealants protect the wood from moisture, mold, and mildew, a waterproof coating takes it up a notch to prevent damages to your home.
This happens by not letting water to form puddles or remain in the deck during and after rainy days. Otherwise, there is a risk of mold and mildew growth despite applying sealant since it can only do so much to prevent moisture from seeping inside the wooden structure. Think of waterproof coatings as an extra layer of protection.
Improving curb appeal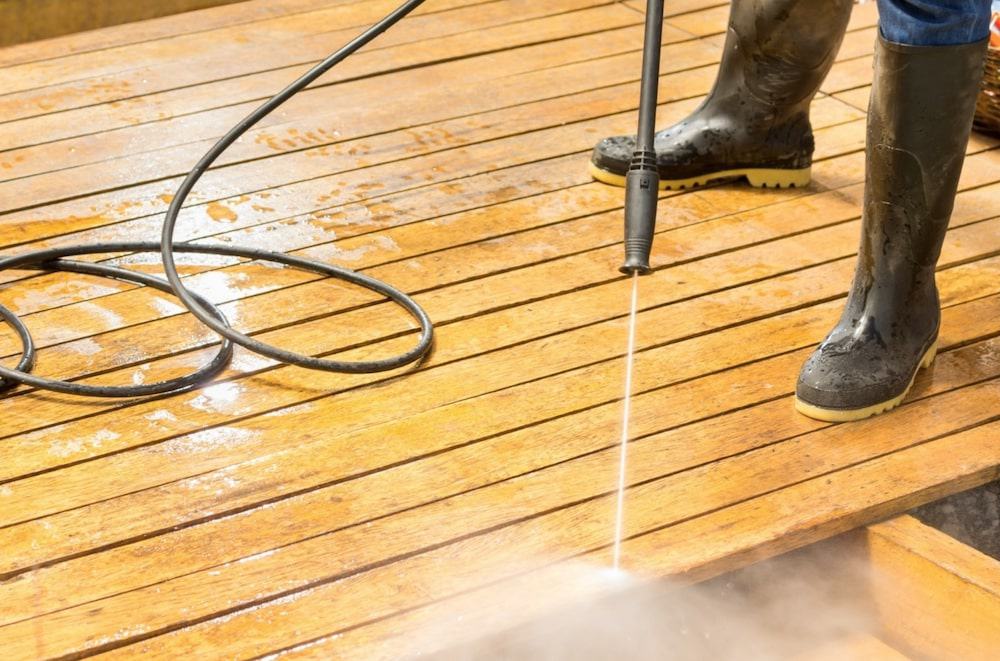 You might want to seal or waterproof your deck by yourself, but it's better to hire a professional when you plan to sell your house soon. Staging a wood deck can significantly increase your home's curb appeal, and it starts by maintaining the floor and railings in mint condition.
If you plan to refinish it, you can save time by hiring a professional to do it for you. A DIY refinishing can save you up to $150, but hiring a contractor means that you're essentially paying an expert with access to better materials. Plus, refinishing a deck is a labor-intensive process.
In the end, do not attempt to waterproof your deck even if you know a thing or two about the process, especially if you plan to sell your house. Remember that it will be among the first things that buyers will see, so it needs to look like it was done by a professional. When choosing a contractor, ask how they can provide long-term protection to your wooden deck without compromising aesthetic appeal.