Last Updated on January 20, 2022
Websites are becoming more important to businesses all the time. The fact that e-commerce now accounts for around 11% of all retail sales, which were worth around $2.3 trillion in 2017, underlines this point. And, as the chart below shows, it's a figure that's set to rise steadily over the next few years:
In light of these facts, having a website that's going to have that winning combination of striking appeal and straightforward navigation is essential in almost all industries.
According to Google research it can take as little as 17 milliseconds for someone to decide whether a website is appealing – a fact which can determine whether to stay on the site and potentially buy your products and services, or leave and go somewhere else.
So making sure that a website has the right personality to appeal to the target audience is essential. Much of this has to do with giving an immediate signal that it's relevant to them, their lives and their needs.
If you need further guidance, worry not – just heed the advice of the following tips to keeping your website fresh and relevant, and put your business on the front foot to success.
Keep your blog updated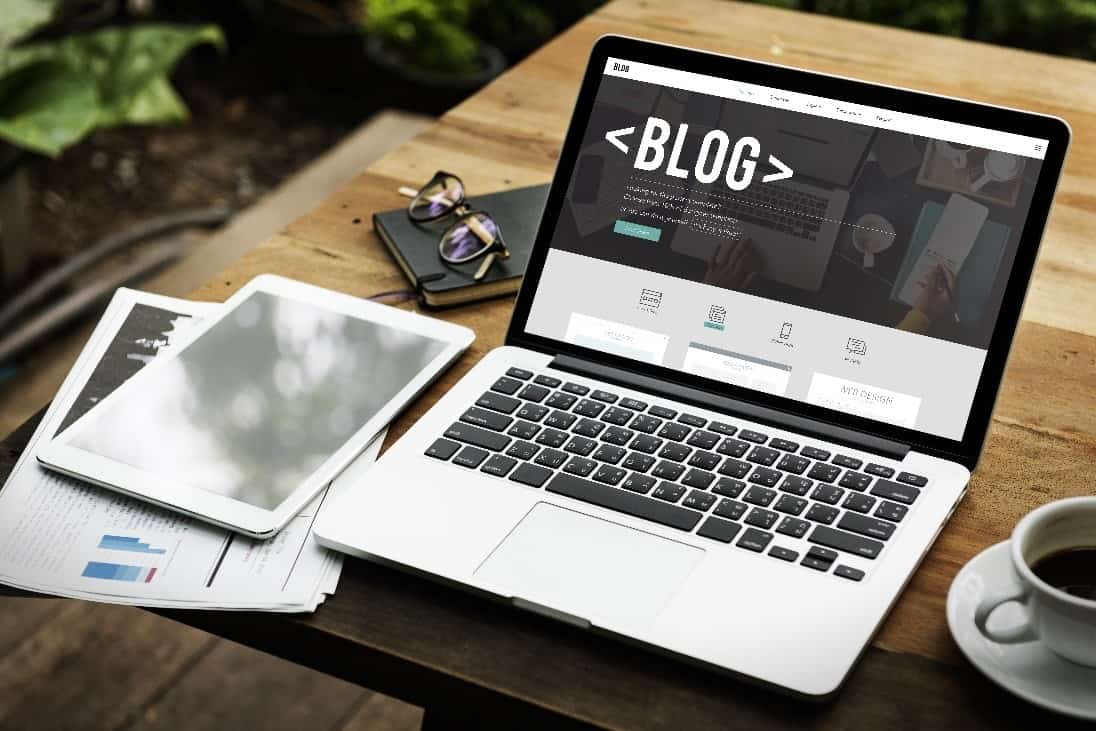 An updated blog signals that your business is active.
One of the most obvious ways to make it clear your business is active is by having a regularly updated blog. By uploading posts that comment on current trends and developments in your sector, you'll not only be giving readers a reason to keep returning to your blog – you could become a respected thought leader in your industry.
Your blog posts can take many forms – from opinion pieces by recognized authorities to news about new products, services or even awards that the company has won. Check out Ice Lolly as an example – looking at its blog, it posts pretty much every day.
Adding new content to your website will also improve your search engine rankings, as Google will crawl your site more – and the more it comes back, the more relevant it will deem your website for key search terms.
This will boost your rankings and increase your visibility – resulting in greater traffic and potentially revenue. Blogging can increase your lead generation by 67%, according to Traffic Generation Café. Furthermore, businesses that blog regularly generate 97% more links to their websites.
It's also impossible to ignore the importance of social media and blogs are the ideal way to share information and to attract more visitors to a site. Plus, as a final piece of statistical evidence, it's been found that businesses who blog see up to a thirteen-fold increase in ROI year on year.
Go for a new look and feel

It's important to stand out from the crowd with exciting brand visuals.
It can only take a fraction of a second for a visitor to your site to decide whether they're going to stay on it – so first impressions are vital. At the same time, you need to make your website easy to navigate, because visitors will leave if they can't easily find the content, products or services they want.
Armed with this information, it could be the time to take a critical look at your site and decide if it could be made even more appealing to potential customers. If you do feel that it could be improved it needn't be a huge job. There are plenty of web builders that make it a relatively straightforward process, its just a question of choosing the right one for your needs.
The most important consideration is going to be creating a design that's distinctive and which strikes a chord with your customers while standing out from competitors. A good example of this can be found here on Wink Bingo, a leading online bingo site.
It stands out from other gambling operators with a unique pop-art design theme and lively, vibrant graphics. It's also quite a functional website, with clear signposts showing users where they can get to where they need to go in as few clicks as possible.
Update your testimonials
Nothing is a stronger recommendation for new customers than praise for a company from existing clients and customers. It not only adds a ring of authenticity to any claims that a site might be making, it can also provide solid evidence that their products and services are relevant to the visitor.
Again, there's sound statistical evidence that adding testimonials can have a real effect on conversions. When the UK-based graduate recruitment site WikiJobs ran a test between two versions of a page, one with no testimonials and the other with just simple comments like "Good training for the work environment in Europe" the latter saw conversion rates rise by 34%.
It's also far more effective to spread the testimonials across the whole site instead of having a single page dedicated to them. That way, visitors are far more likely to come across them as they navigate through the site. Code Academy has a great testimonials page it calls 'stories', made up of videos and interviews with its clients.
Add images and videos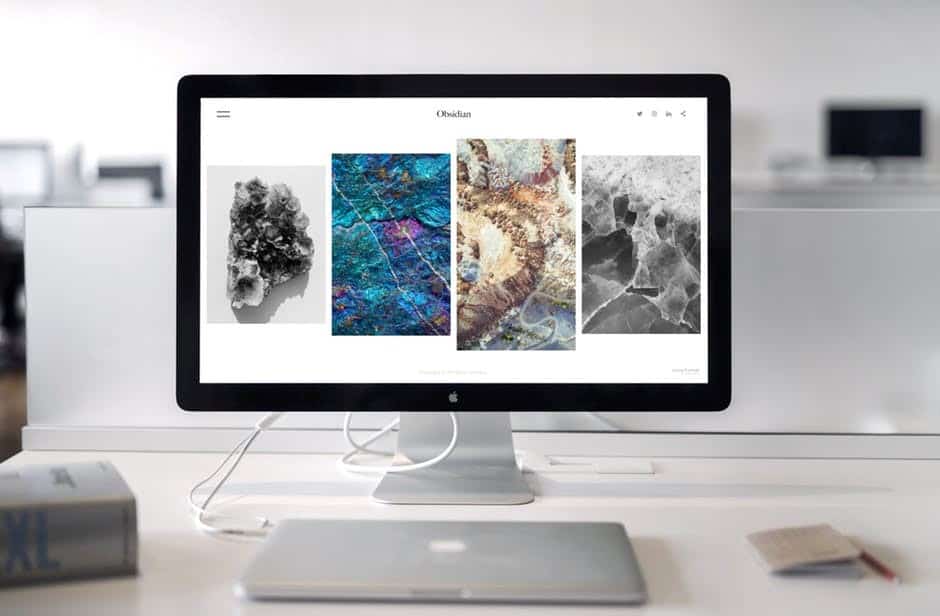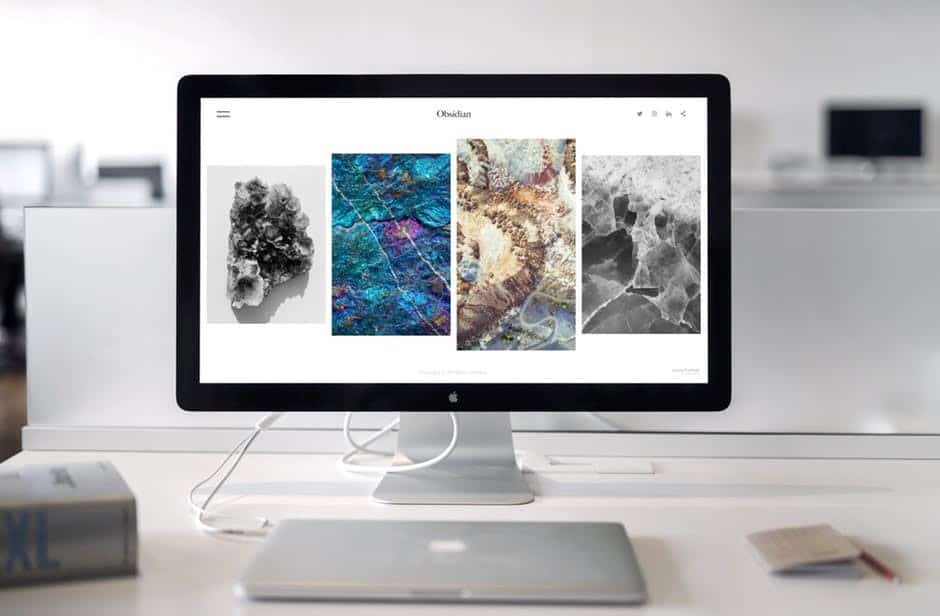 The Kleiner Perkins Internet Trends Survey for 2017 identified that around 74% of all internet traffic consists of visual content. This can take the form of everything from images to infographics as well as videos.
Adding the latter is particularly important because it offers the opportunity to show a product or service in a far more engaging way than a few hundred words of text ever could. Similarly, infographics can get over complex information in a simple and memorable way which can also enhance the look of the website.
Check out TripAdvisor's blog and you'll see it awash with inspirational travel images that promote the destinations, hotels and restaurants that are reviewed in its main listings.
There are also SEO implications for sites that use videos, as pages which feature them are around 53 times more likely to rank higher than ones without them, according to Comscore.
Mind your language
A consistent tone of voice is a key part of a business's brand identity.
While imagery and video is undoubtedly important, so is the written word. There's always going to be written content on your site and if this doesn't strike the right tone for your target customers then it won't be nearly as effective as it could be. Tone of voice also has a critical role to play in supporting a brand identity, and is a key way to build trust and familiarity.
So it may be that it could be time to run a quick audit of how well you think the language on a site fits in with everything from the look and feel to the image that you want to project.
One immediate step that could pay dividends would be to use an online tool like hemingwayapp.com that can analyze text and make recommendations about how to make it more readable and user-friendly.
Hopefully all of the above has given some inspiration about how to fine-tune a website and get it to work as efficiently and successfully as possible. Remember that keeping a site refreshed and relevant is an ongoing process and there are also lessons to be learned from other successful e-commerce retailers.
Armed with all these, and after taking all the other measures, you can be pretty confident that any website will become an even more effective business tool.