Last Updated on January 24, 2023
You want to make a change to your home and to give it something of an update, a new look that you can enjoy for years to come. You want it to be stylish and aesthetically pleasing, naturally. One of the best ways to do this is by working on updating the kitchen.
Many people tend to leave their kitchen alone because they think that it is going to be too much work, or they worry that they don't know how to make it both attractive and still functional.
Fortunately, it does not have to be too difficult, and the following are five relatively simple yet effective ways that you can make your kitchen a more stylish place that you are going to love.
1. Consider Some New Flooring
One of the ways that you might want to consider adding some style to your kitchen is through some new flooring. One of the nice things about flooring is that it can really change the look of a kitchen quickly, and you have many different choices available to you.
Some of the different options that you might want to consider include hardwood flooring, vinyl, porcelain, cork, and stone. Any of these could be a nice choice, but you will have to think about which one is going to look great and match your lifestyle the best.
Keep in mind that you don't always have to go overboard with brand new flooring. If the flooring that you already have in the kitchen is in good shape, then you might just want to add one or two nice rugs or runners to the kitchen. Naturally, you will want to make sure that they are going to fit in with the rest of the kitchen's aesthetic style.
2. Upgrade the Appliances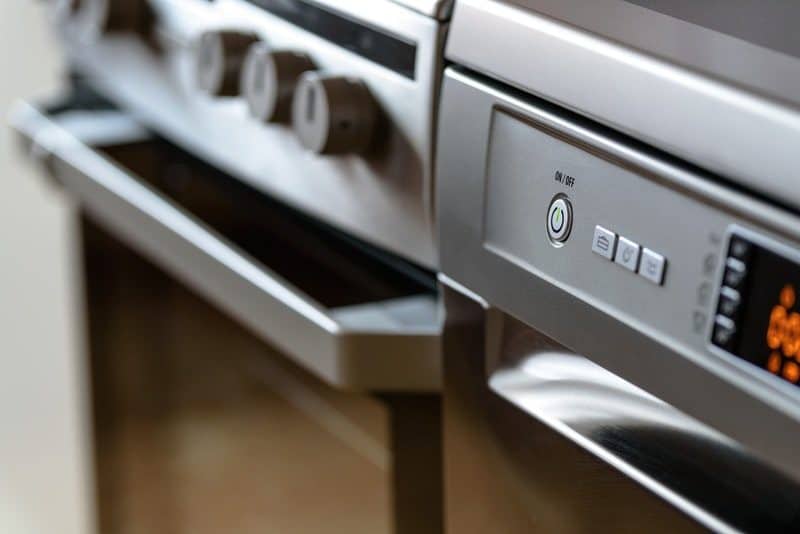 Here is something that might cost a bit, but it is also one of the easiest ways that you can upgrade the kitchen and add a bit more style when you do. If you have some appliances that are old and out of date, they are going to make your kitchen look old and outdated no matter what else you do to the space. Therefore, you might want to consider getting some new appliances. Not only are they going to look better, but they are also going to work better.
You will also find that there tends to be quite a few options when it comes to the style of appliances that are available today. This is true of both large appliances, such as the refrigerator and small appliances, such as toasters and coffeemakers. This means that you should be able to find some products that are going to work well for the style that you are trying to create in the kitchen.
One of the other added benefits that many people do not even realize when it comes to upgrading the appliances is the energy savings that you can find from them. When you choose energy efficient appliances as replacements for those old appliances, it will help you to save on the cost of your energy bill each month. Over time, this can offset the cost of getting those appliances.
3. Add Some Art and Design
Many people like to add artwork to the walls of their home in the living room, the hallways, the bedroom, and even the bathroom. However, they never think about putting up artwork of different types in the kitchen.
If you want to give the space a bit more added interest, then you might want to consider adding some artwork to the walls. Make sure that the pieces you choose, whether they are prints to hang on the wall, or little sculptures, bowls, etc. for the countertops, make sense with the overall aesthetic.
You have a near limitless number of options when it comes to artwork for the kitchen. Always think about how the pieces you want to add are going to work together, how they are going to work with the kitchen, and how they are going to work well with the rest of the house for that matter.
4. Consider a Fresh Coat of Paint on the Walls for a Brighter Look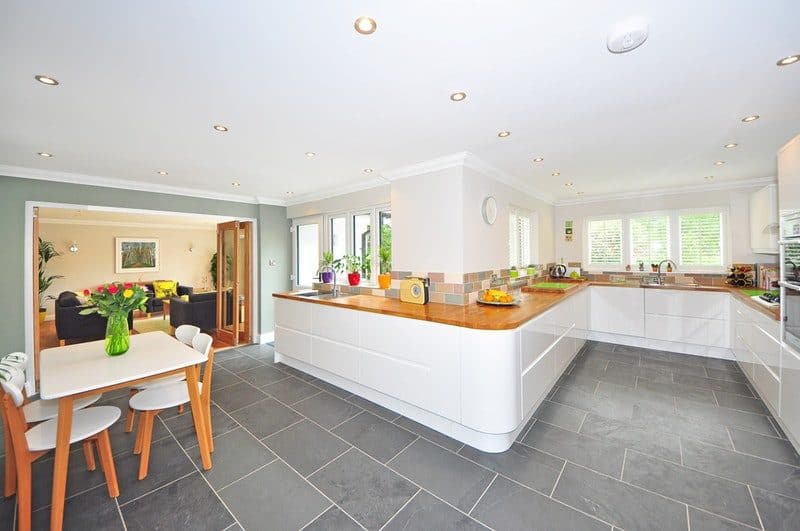 Here is a relatively simple option that you can take care of in a weekend on your own in most cases. If it has been some time since you have really looked at the walls in your kitchen, then it might surprise you as to just how grubby and dirty they can become. Often, grease is going to adhere to them, and you might not even notice at first. You can give your walls a good cleaning, and once you do that, you might find that you want to paint the wall.
When you paint the wall, you have plenty of choices in color, but the colors that you choose should be reflected by any other changes and additions that you make to the kitchen. If you are only going to be painting, then you could use the same colors that were on the wall before. However, if you are making changes, then you might find that you want to go with a nice yellow rather than white, or another color that makes sense for the new color scheme.
5. Choose Quality Cabinets With a Great Look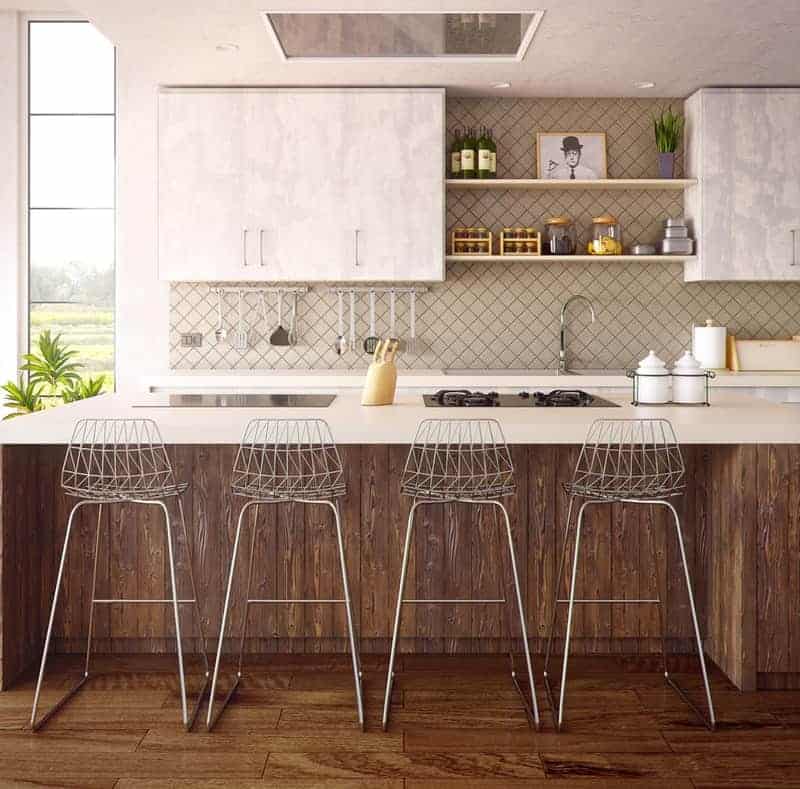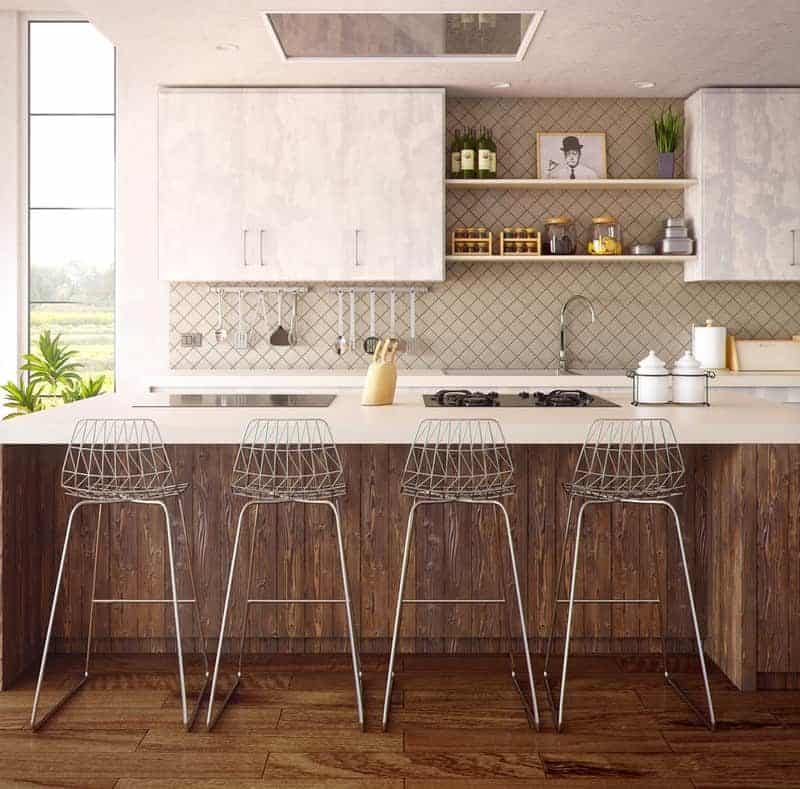 When people come into the kitchen, there are two things that tend to stand out to them the most. The flooring is one, but something that will often jump out even more is the cabinetry. If you do not pay attention to the cabinets in the home, they can quickly get out of shape and outdated. Taking good care of the cabinets can help to make them last longer, but eventually, you are going to want to change up the style of the cabinets, as well.
New cabinets, such as those that Eco cabinets can provide, are going to give your kitchen the look that you have always wanted. In addition to beautiful cabinets, you will find that they can help you with other areas of your kitchen redesign, as well, making the entire process much easier on you.
One of the biggest benefits is that not only will you get some new cabinets, but when you work with this company, you can have custom-made kitchen cabinets. This means that you are going to be getting cabinets and cupboards that are going to be truly perfect for your kitchen and the aesthetics that will work well for you.
Work With a Professional for your Redesign
When it comes time to get redesign the kitchen, there is always the temptation to try to do it all on your own. You might love DIY projects, but you will find that the kitchen redesign can be quite a big job, and you would be better off having a professional, such as Ecocabinets, give you a guiding hand and help you along the way. It helps to make it far easier on you, and you can be sure that the result at the end is going to be just as stylish as what you have in your head.