Last Updated on March 8, 2022
The number of people working remotely has increased by 115 percent between the years of 2005 and 2015. These are only telecommuters since there are other workers who are self-employed. Most of the latter choose to work from home at least some part of their day.
If you've chosen to work from home, you might be wondering how important having your office space organized is. For starters, most corporations have realized that an employee's experience is a critical component towards productivity.
An extensive part of the employee experience relates to how the physical office space is organized and comfortable. Therefore, it makes sense that having your home office organized and efficient is critical towards increasing productivity.
You don't have the capacity or the budget to hire a pricey consultant to help you get your home office organized. Furthermore, working at home presents different distractions and challenges as opposed to those working in the traditional office setting. Fortunately, here are seven hacks that you can use to create a better-organized and more productive home office.
Update Your Home Network and Devices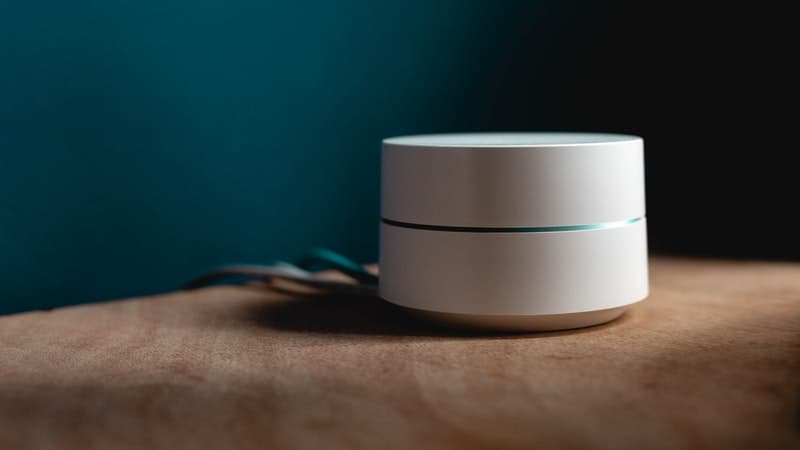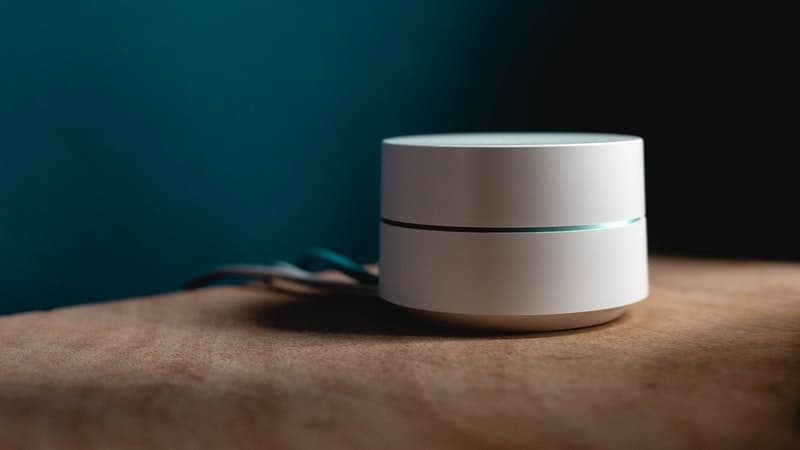 When creating the home office, you may already have existing devices, home network, Internet service and even apps that might not have the capacity to handle your new workload. For instance, sending documents to a printer might take forever, or downloading files may cause the laptop to become unresponsive. If dealing with sensitive customer data and information, consider reviewing your security options.
You will likely have to update operating systems, devices and apps to become as productive as possible at home. In addition, you can find a bookshelf speaker for yourself to get more space on your computer desk. Plus, look into replacing obsolete devices and upgrading your Internet connection to a business package to get rid of problems such as network slowdowns.
Update Your Storage Options
Your work may require you to store various items in the office. These include things like manuals and books, paper files and even physical products. If you don't manage your items, it's easy to end up with a cluttered, messy home office.
On the other hand, a simple filing hutch or cabinet might not be adequate enough to address your storage problems. This is why it is critical you look into getting a decent storage and organization system for your workspace.
At the same time, consider moving your numerous paper files into digital storage. This will help you reduce clutter significantly. Office and closet space organizational units will also work as useful storage options that help increase office productivity.
Create Zones for Your Best Work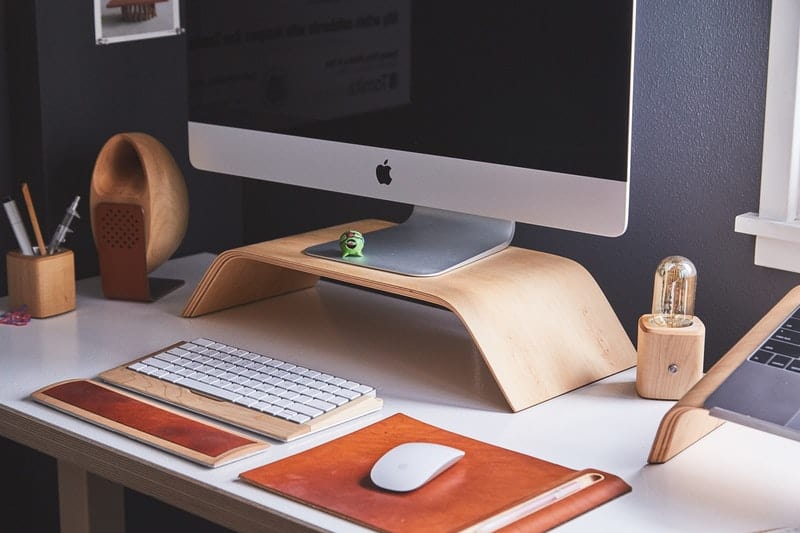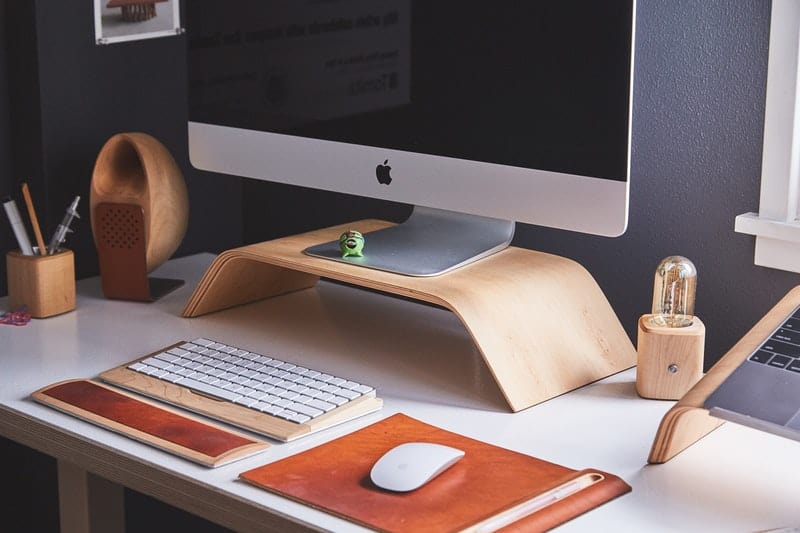 It's likely that you handle very different types of tasks during the normal workday. For instance, some portion of your day may be spent on work-intensive tasks on the computer. Another portion of your day might be spent on the phone with your clients, while another hour or so is spent on researching and brainstorming.
In order to boost your productivity, and only come up with the best performance, consider dividing your home office into zones. For example, a computer and desk area, a small table for meeting with clients and working quietly with a pen and paper, and a spot for seating back and getting creative.
Invest in Comfort
When choosing a bed and couch, comfort is the first thing that comes to the minds of most people. Unfortunately, few people consider comfort when choosing chairs, meeting tables or work desks for home offices. Instead, they would rather go with the cheapest and utilitarian office furniture available on the market.
This is a huge problem because one cannot be productive when their legs are fatigued due to sitting on the wrong type of chair. After all, how will you ever get anything done if you are constantly struggling with eyestrain and headaches caused by poor lighting?
Poor ergonomics can have a real negative effect on your productivity. Most of your day will be spent at the office – at least eight or more hours a day. For the sake of increasing your work productivity, consider investing in comfortable furniture and devices for your office.
Eliminate Intrusion and Clutter from Your Personal Life
One of the dangers of working in a home office is that the line between professional and personal easily gets blurred. If you are not careful, the workspace you've worked hard to create can easily become cluttered with toys, books you've always wanted to finish reading as well as other personal items. Plus, there's the additional clutter that builds up as part of your regular work.
This is the reason regular office cleaning is so critical. It is something that you should be proactive about to ensure that nothing gets in the way of your productivity. If you have other bigger jobs that need to be done, consider hiring a professional.
Add Inspiration Touches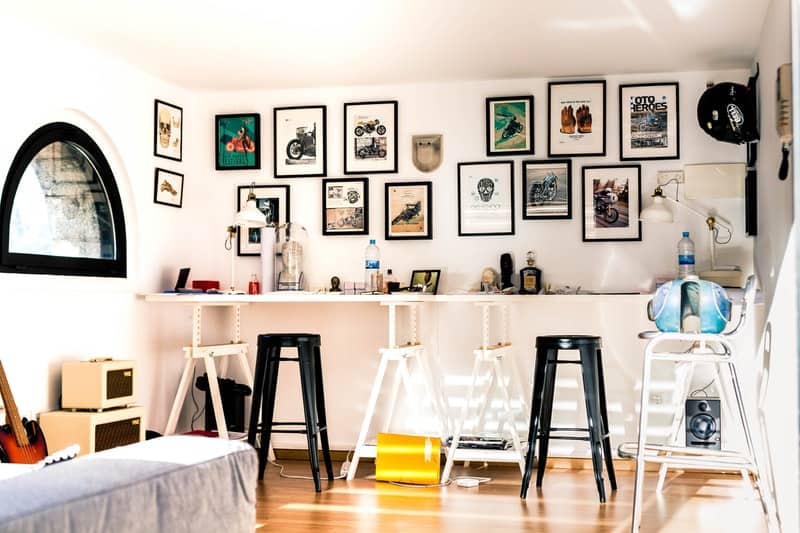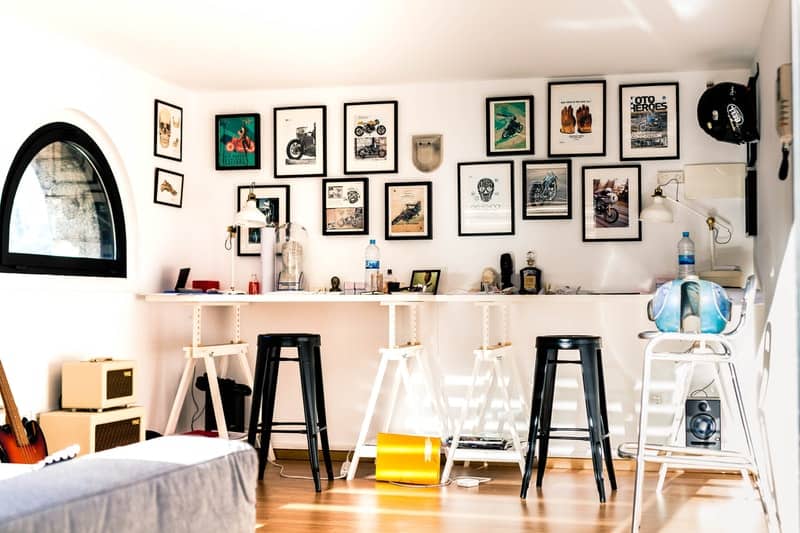 Inspiration is the key to productivity. While you don't want your office cluttered with items from the rest of your house, it doesn't mean that you work in a dull, barren space. If it makes you happy, consider putting up family pictures, inspirational quotes posters and a few artworks you admire.
Stock Up on Office Supplies
Unfortunately, you don't have an office manager to help restock your home office supplies. However, the last thing you want is to run out of paper in the middle of printing a client's job.
At least once a week, consider doing a quick scan of your drawers and cabinet. Look at the number of pens, ink cartridges and notepads you have available. If anything is running low, take note and purchase your replacements during the weekend.
Conclusion
Staying on top of your home office organization is critical for working as productively as possible. Keep in mind that you will face some challenges and distractions that the conventional office worker doesn't deal with. Using some of the hacks above, you can achieve and maintain the ideal home office space that spurs productivity, creativity and will remind you why you love working from home.