Last Updated on January 24, 2022
As websites get more and more sophisticated in each passing year, the role of web developer has become more important than ever. While most online businesses and site owners want to build websites from scratch by themselves to save costs, they compromise crucial factors that serve as bedrock to the site that their respective target audiences would like to visit and browse.
This is the huge hole that web developers are meant to fill. By putting the onus of their abilities to build fast-loading and beautiful sites that drive traffic, they can get more work and help clients along the way.
It's not an easy job by any means, which makes it even more lucrative for people looking to challenge themselves. Also, as more people gravitating towards the online lifestyle of using apps and browsing on websites from their mobile devices, it is a very good time for web developers to leverage their skills and put themselves out there on the market.
However, since web development is a very volatile industry with changes that take place at a blistering pace, developers are required to stay updated with the latest trends that make their industry tick. Therefore, if you fancy yourself as a developer, then below are some of the trends that can potential shape the landscape of web development.
The Internet of Things (IoT)
Online life is changing the way how we live our lives. Aside from how we use mobile devices, there are cutting-edge products that are connected to the Internet and can be operated using an app and our desktop computers.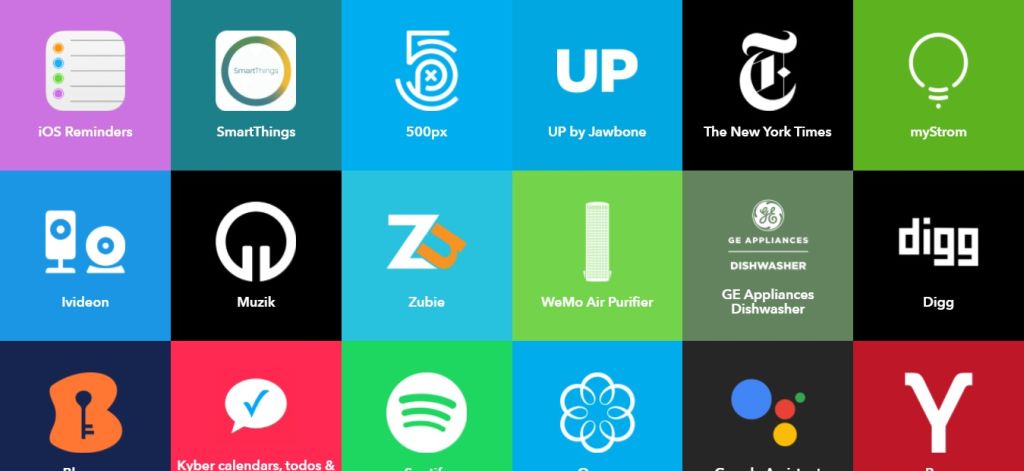 An example of such is IFTTT which connects to different IoT products. By creating "applets," you can, for instance, manage your GE Appliances Cooking or WeMo Smart Plug without haven't to be there.
As a web developer, you may not be able to do something about this with your site. However, given the developments in the online sector, IoT is something that you need to keep an eye on. To get you inspired, here's a post at SmartShack that bridges the gap between IoT and web design and development.
WordPress REST API
WordPress is the choice of CMS by most developers. This in itself gives you an excellent reason why you should learn how REST API works.
In a nutshell, REST API opens up WordPress to more extensive languages and frameworks that give way for more integration between the CMS and third-party apps. For example, you can revamp your dashboard to give it a more streamlined look, just like this "Pickle" Project. Another example is the ability to create a mobile app from your WordPress site using REST API and the Ionic 2 framework.
These are just the tip of the iceberg. Not a lot of developers are taking advantage of REST API during its relative infancy, so it's high time that you get your feet wet with it and benefit from the knowledge of using this API.
Artificial Intelligence
The concept of artificial intelligence may sound crazy, but when used for the purpose of building a more usable online ecosystem, AI can prove to be an agent for change.
What if you can only inject your content and an online application will take care of your site's design? That's exactly what The Grid does.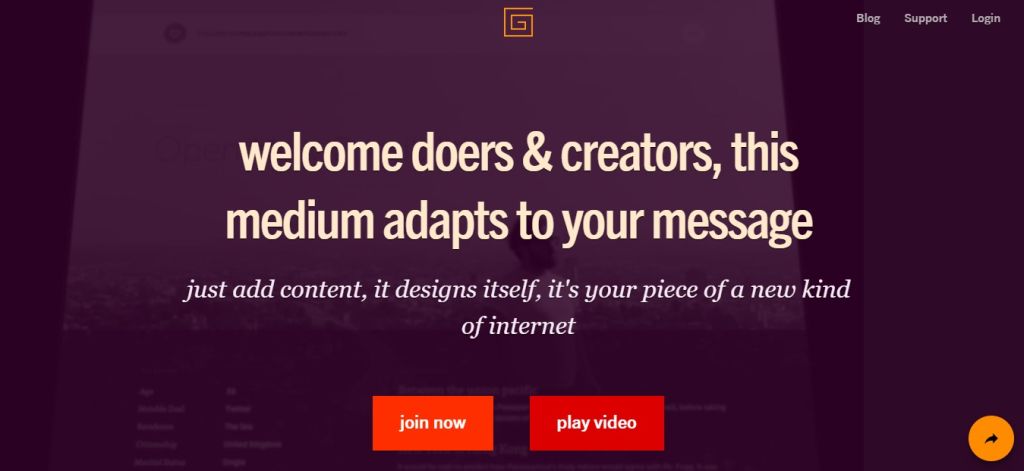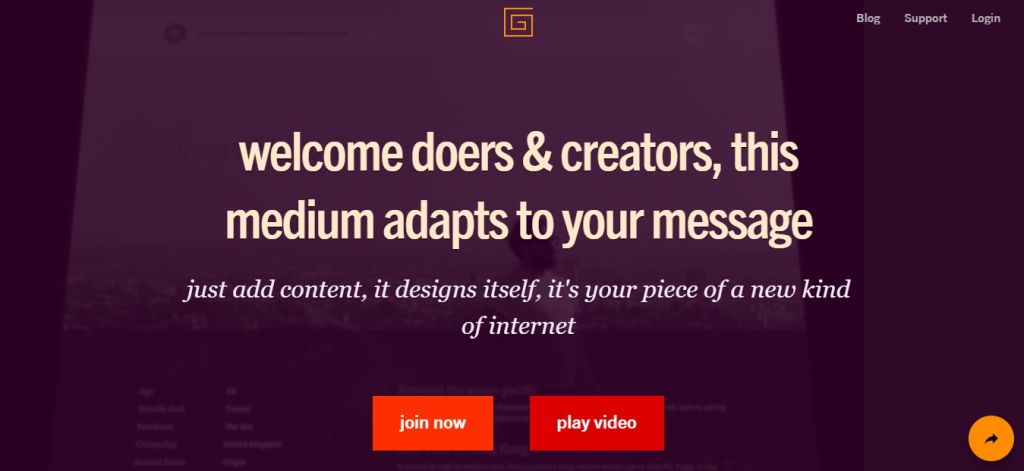 Instead of figuring out which design choices to make for your site, The Grid's AI, Molly, will do the heavy lifting for you. All you need to do is focus on building the right content and let Molly choose the right design for your site or blog.
Artificial Intelligence also spills over to customer support with the rise of chatbots. Instead of letting a support agent micro-manage every concern of clients, chatbots are designed to answer any issues or problems hey have in real time. These AI-powered tools take away the load from people, which leads to lowered costs and potentially less friction with clients.
These examples should give you a taste of what's to come with AI. If you can use AI tools to your advantage, imagine the kinds of innovations that you can make for yourself and your clients!
Creation of static sites
The days of skeuomorphic design are over. Gone are the overzealous attention to detail and the lag time necessary to load all the elements on a page. Due to the premium placed on speed and usability, best design practices have dictated people towards a much simpler route. The transition to flat design signals the time of deceptive simplicity. While flat design looks prosaic compared to skeuomorphic, it trumps over the latter due to how much faster it loads on all devices.
The same trend seems to compel web development with the advent of static sites. These run on easy-to-use frameworks that put the focus on your content.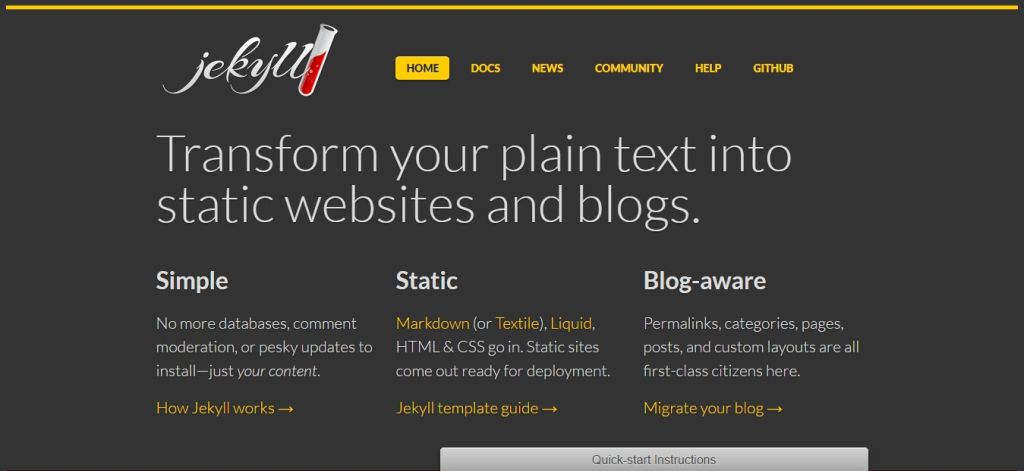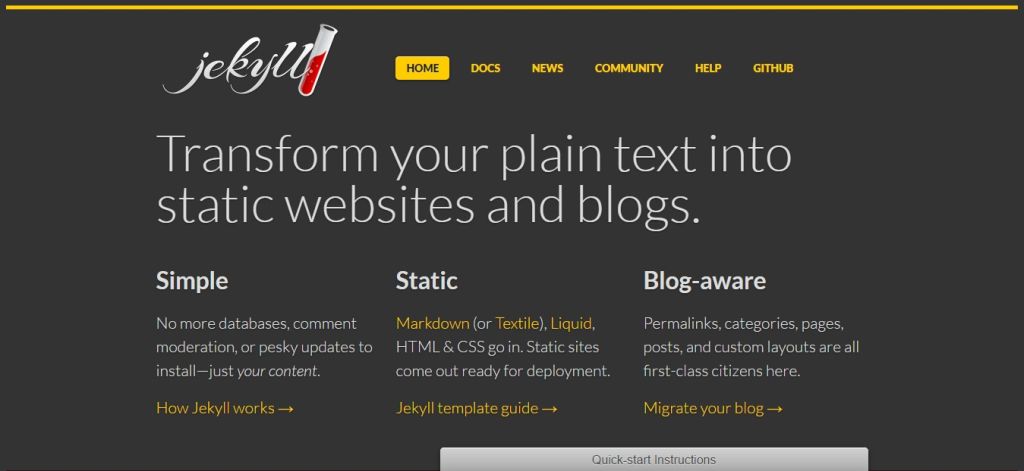 While its bare-bones design may not be for everyone, the appeal lies in your ability to deliver content from sites at a lightning-speed pace. Also, static sites are much easier to deploy and are much more secure since the content from these sites is kept in files, not databases.
Lastly, static websites coincide with the typography movement on web design. Aside from HTML and CSS, static sites run on other languages such as Markdown, Liquid, and others which allow you to integrate typography into your content and overall design.
More micro-interactions
The intuitiveness of design is a precursor its usability. In fact, how all the elements of a page come into play about the user is a crucial aspect that every developer must consider when building a site or app.
The dynamic relationship between user and property are governed by multiple micro-interactions. Actions such as pressing the "Like button or pulling down the phone screen with your finger to load the page, among others, are seemingly irrelevant actions to the big picture. However, these are the things that enrich user experience and makes them want to keep visiting your site or using your app.
For micro-interactions examples to get your inspired and thinking how to apply this concept on your projects, check out this post at UXPin.
Wrapping it up
As the title suggests, these web development trends may have a shelf life. After some time, user habits will change, which will mobilize developers to find other trends to capitalize on. However, it is through your knowledge of the current trends that will make you relevant in today's marketplace. By keeping the trends featured above to heart, you can contribute to building a more usable online space for users to enjoy.