Last Updated on October 4, 2021
UI kits save time and money – when working with an UI kit you have the real picture of the time you need to invest in a particular project. Design is already in place, and all that has to be done is to structure the kit's elements in a way that suits your brand.
Once you have a sense of how your project is about to look or how much it will last, you will also be able to estimate the expenses and to save your client's money.
Working with UI kits means that you won't have to think of separate solutions for every design problem, because you will already have a framework for your layout, and a number of interesting interface elements which will make interaction more understandable and functional.
Of course, you're still allowed to use your creativity on the drawing board, and to design elements from scratch, but is it really worth to do it for every project? A unique interface paradigm is undeniably a great success, but with them you're risking to go beyond the commonly accepted expectations of your users.
By definition, UI kits are sets of interface resources that can be transformed using development tools (Photoshop, iOS apps, etc.), and they are named this way because of the fact they combine several interface elements in a single set: layouts, widgets, buttons, modules, typography settings, etc.
Technically observed, UI kits are compilations of graphic files (both PSD ones and sketches) that can be used as UI elements for fast and professional projects, which is why they offer check boxes, navigation bars, progress bars, buttons, sliders, switchers, and so on.
According to the rule of thumb, paid and premium kits have a more advanced library compared to their free counterparts.
The biggest plus UI kits have to offer is saving time, since the designer has everything he needs, and he is not supposed to look for components for every project, or to create them from scratch.
Unit Kit is popular by its over 200 blocks, categorized in three versions to serve the landing pages of mobile, desktop, and web applications, and to respond to the needs of multiple companies. The designer is only supposed to check the blocks, choose the relevant ones, and add images and text.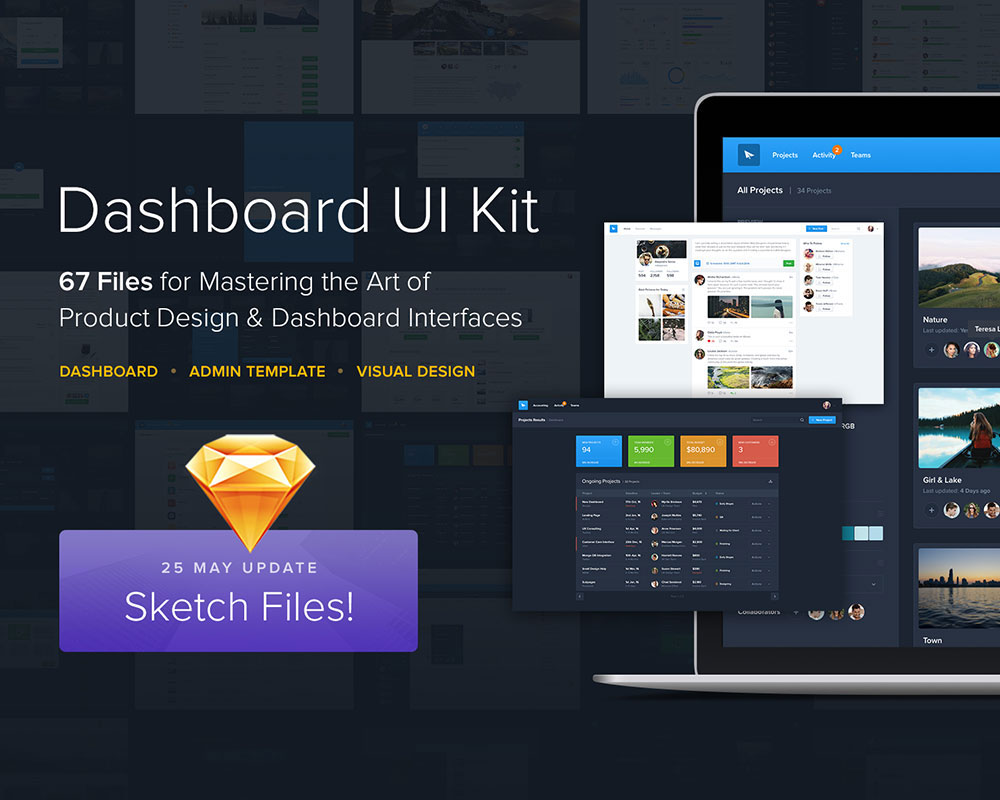 Dashboard UI Kit is the most robust pack of dashboard elements for web applications used to prototype and to create amazing interfaces for various clients. There are 60 different screens with beautiful layouts, and two separate versions (Free Google Font Source Sans Pro and Proxima Nova).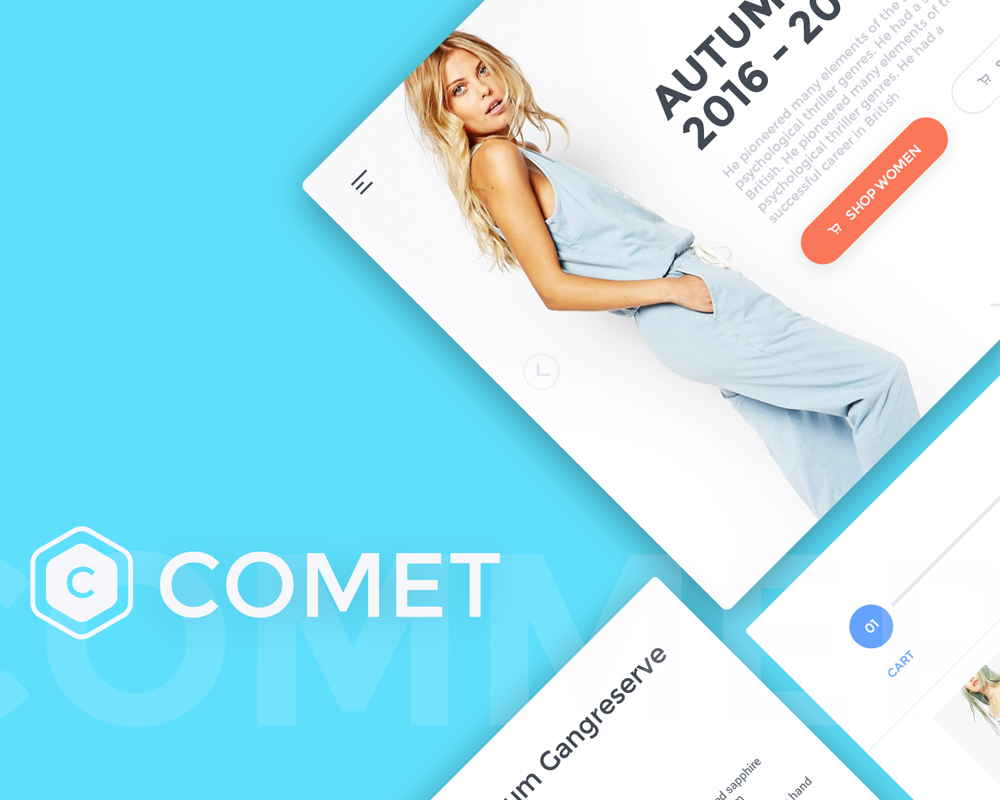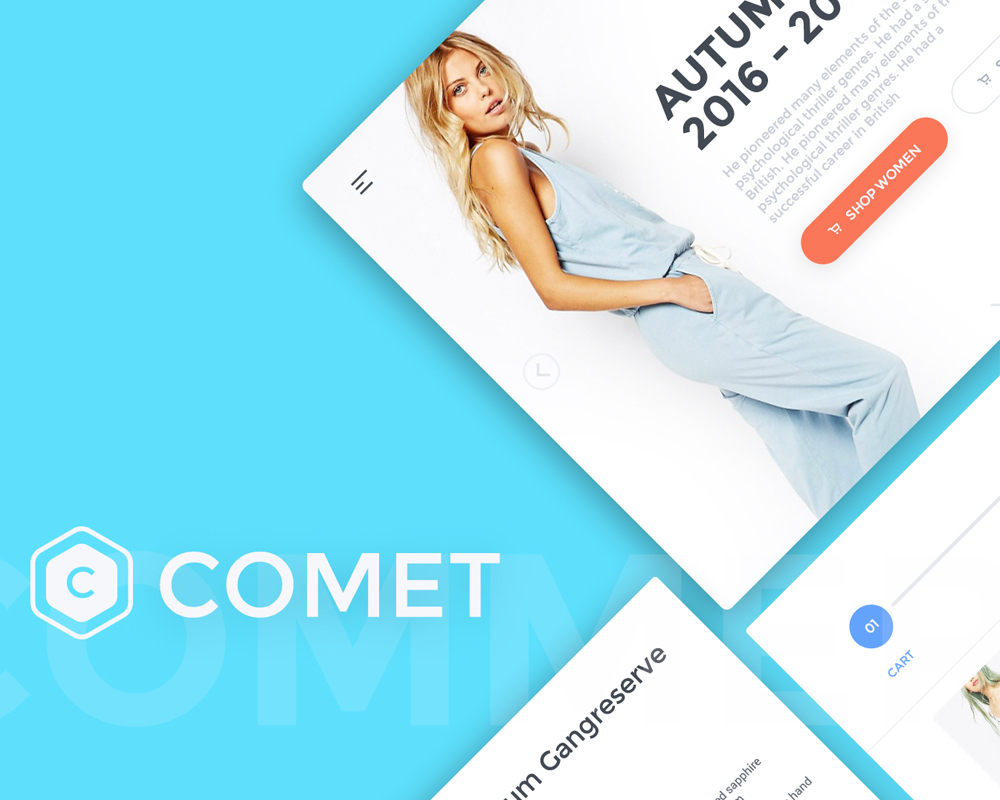 Comet can boast with 1000 carefully categorized elements, all of them divided in 7 layer sections which are invaluable for e-shops and similar websites. The kit has 9 product showcasing options to offer, together with endless cards, slider options, 10 ecommerce headers, and the common navigation + forms + articles layouts.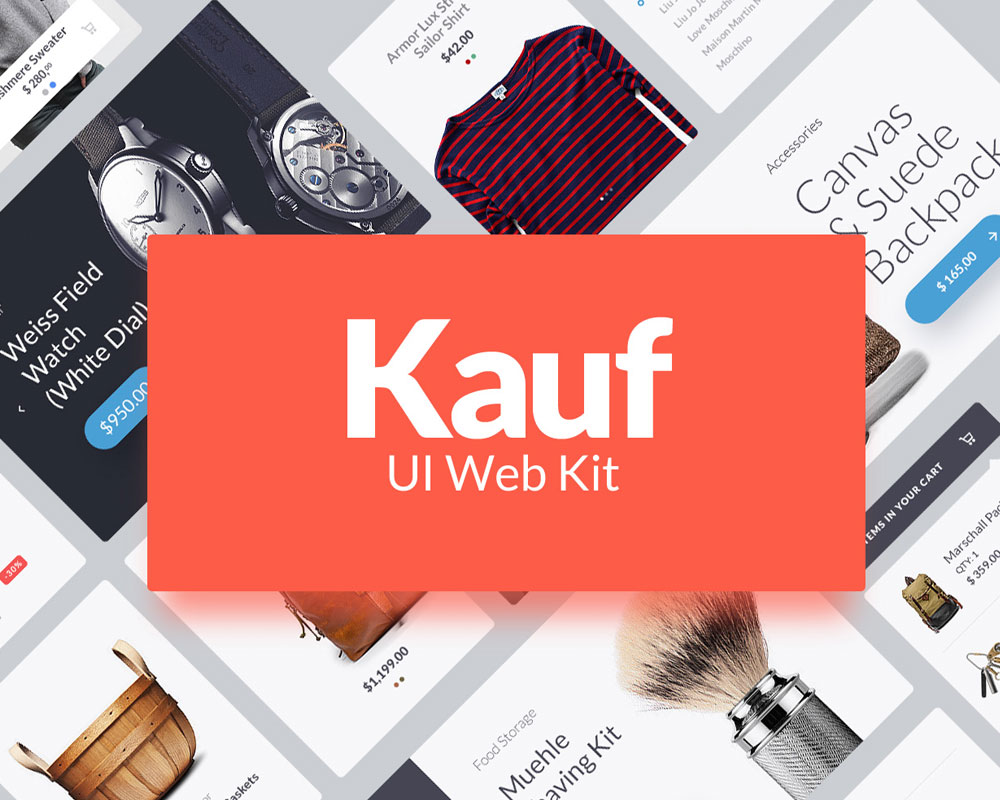 Kauf is a Photoshop-crafted UI Kit in charge of making your next projects even more awesome. You can count on more than 200 vector-based elements divided in 7 categories (Forms, Articles, Headers, Ecommerce, Widgets, Navigations, and Elements) to ensure a super-duper kickoff for your workflow.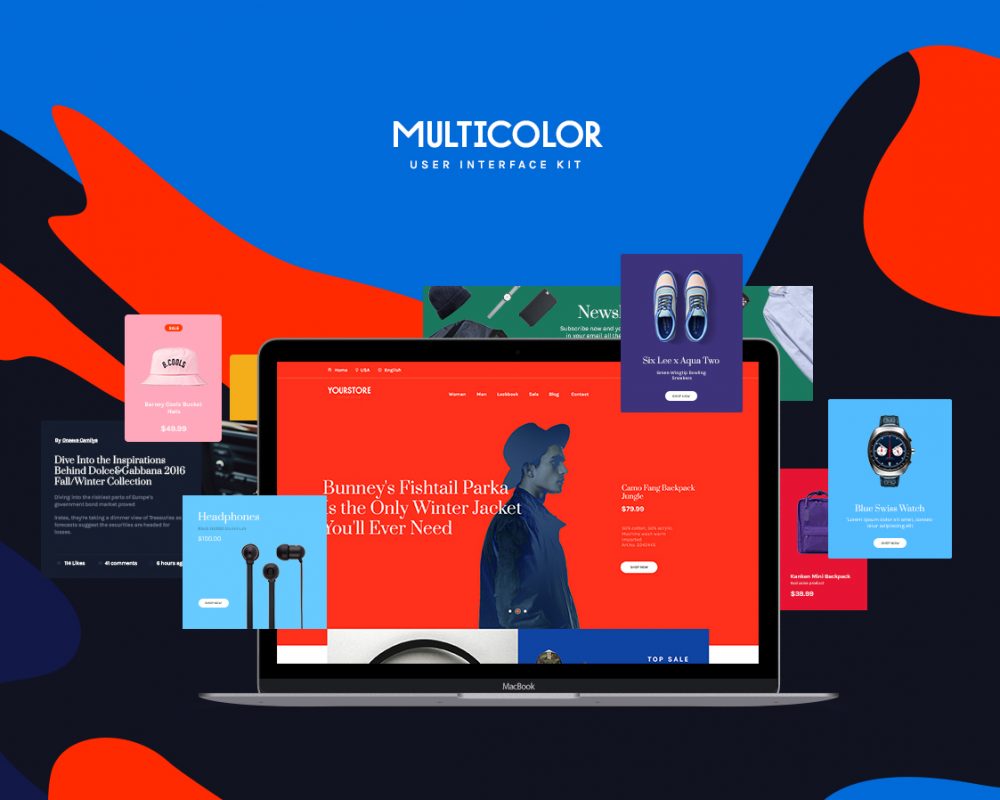 Multicolor is a bright and stylish kit with 100+ well-executed design elements. The kit's strongest side is diversity which helps designers facilitate prototyping and to save time.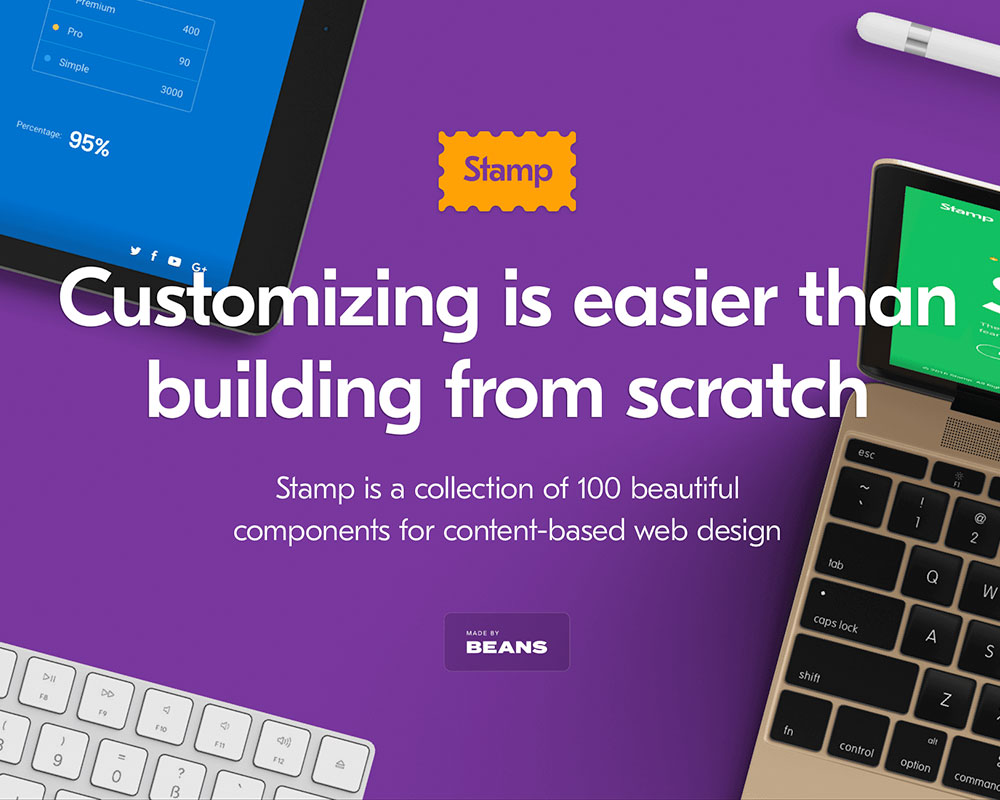 Stamp is a compelling and very diverse solution consisting of 74 different UI cards, each of them containing hundredths of elements to transform clients' ideas into breathtaking design solutions. There are 9 categories of cards, all of them rich with Sketch/Photoshop source files and their headlines, headers and footers.
The creators of Platforma are proud of 200+ wireframe layouts categorized in 15 content groups (each of them assembled carefully for Photoshop, Sketch, and Illustrator). Platforma is one of the best rated instruments for interactive prototyping as it can be used with many popular tools (UXPin, Invision, Marvel, and so on.).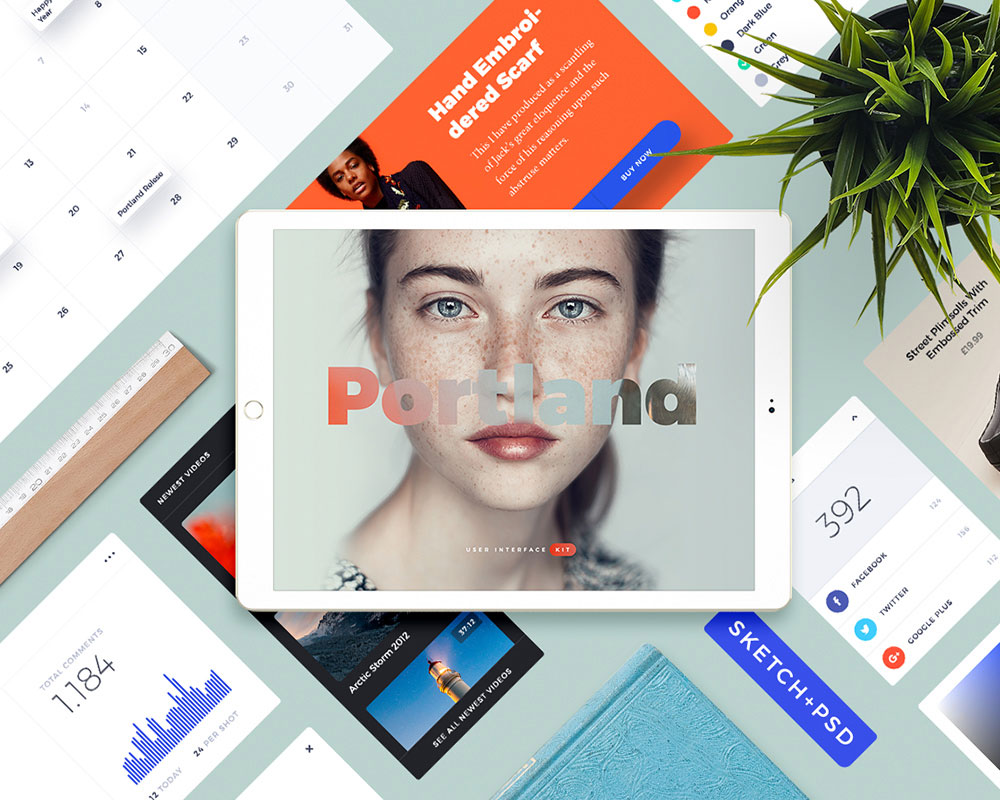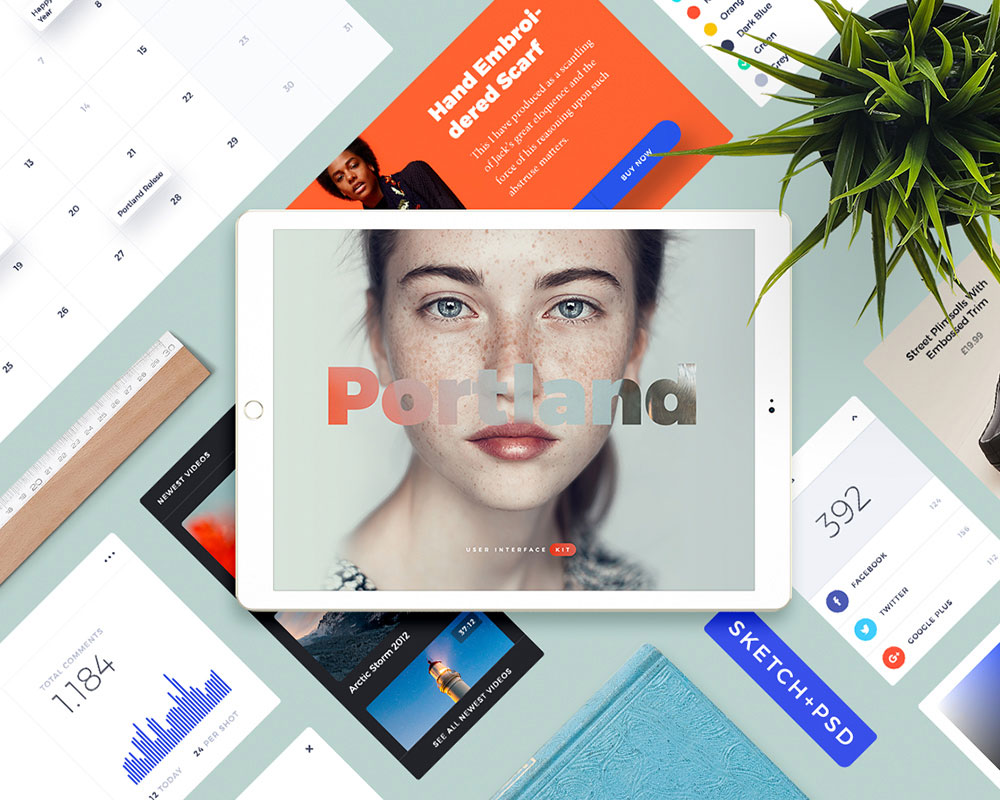 Portland stands for an elegant, radiant, and idealized design solution, which is both beautiful and useful for every collection.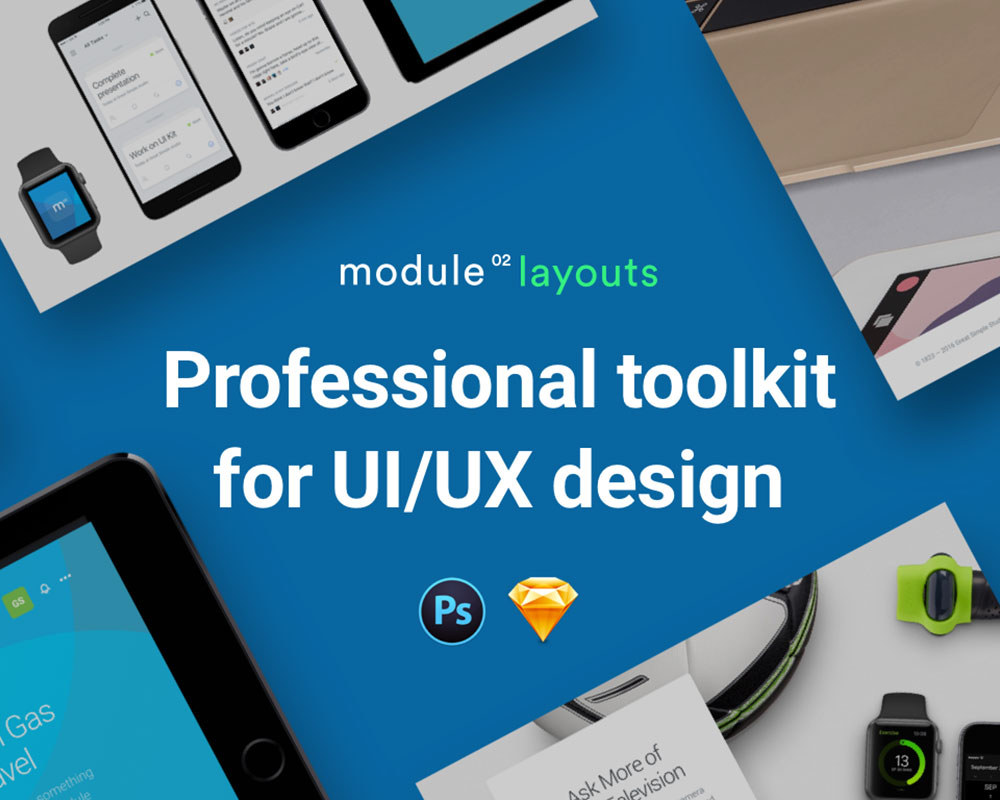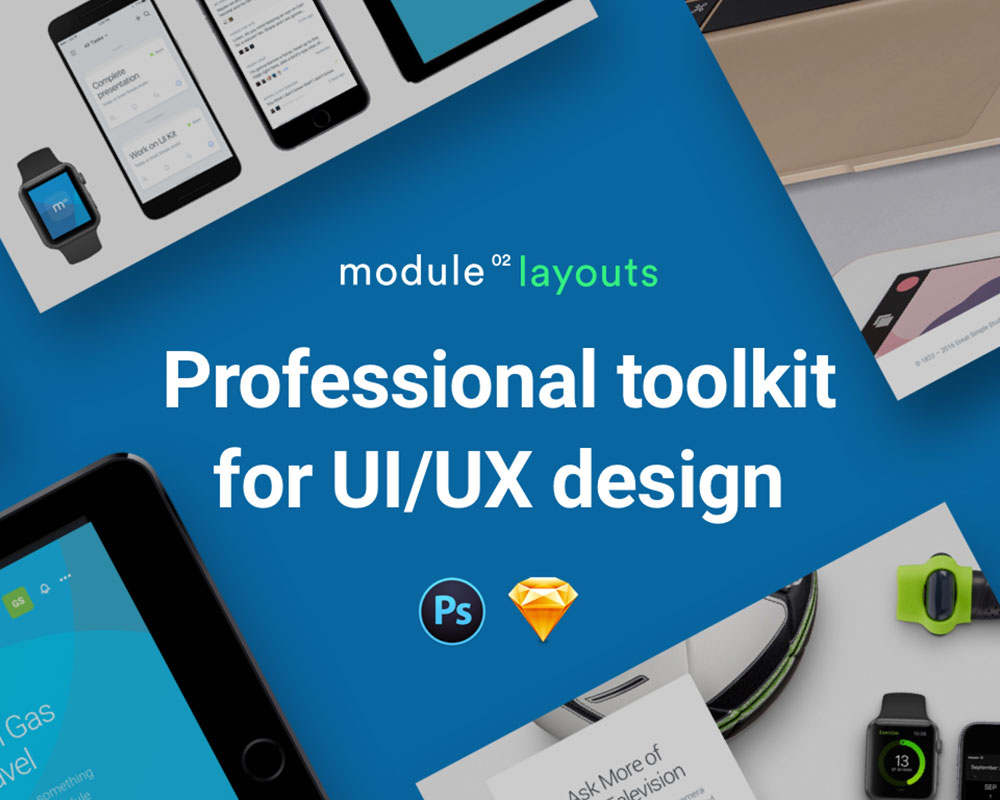 Module 02: Layouts' designers have elaborated over 100 design components and original website templates. The kit allows for unlimited customization, exceptional simplicity and ease, and careful assembling in both Photoshop and Sketch formats.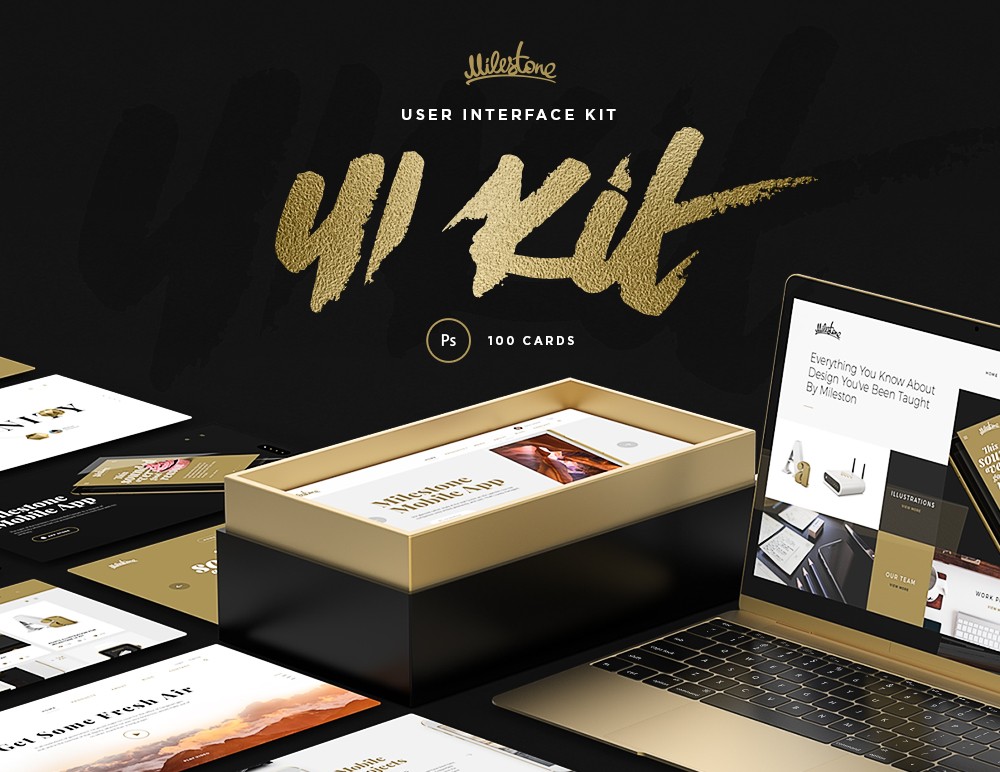 Here comes another contemporary and sophisticated kit which allows you to choose from 10 different categories, namely over 450 pixel-perfected elements.
Customization and simplicity are once again at stake, probably more compared to similar products which don't have such well-organized and thoughtfully named layers. Besides, the kit uses only free Google fonts.
Patagonia UI is another Photoshop masterpiece where designers used a 12 column bootstrap grid (1170px wide) to create over 130 components and incredible 1000 UI elements. Sounds complicated, but Patagonia is pretty simple to use, so you should consider it for some of your next projects.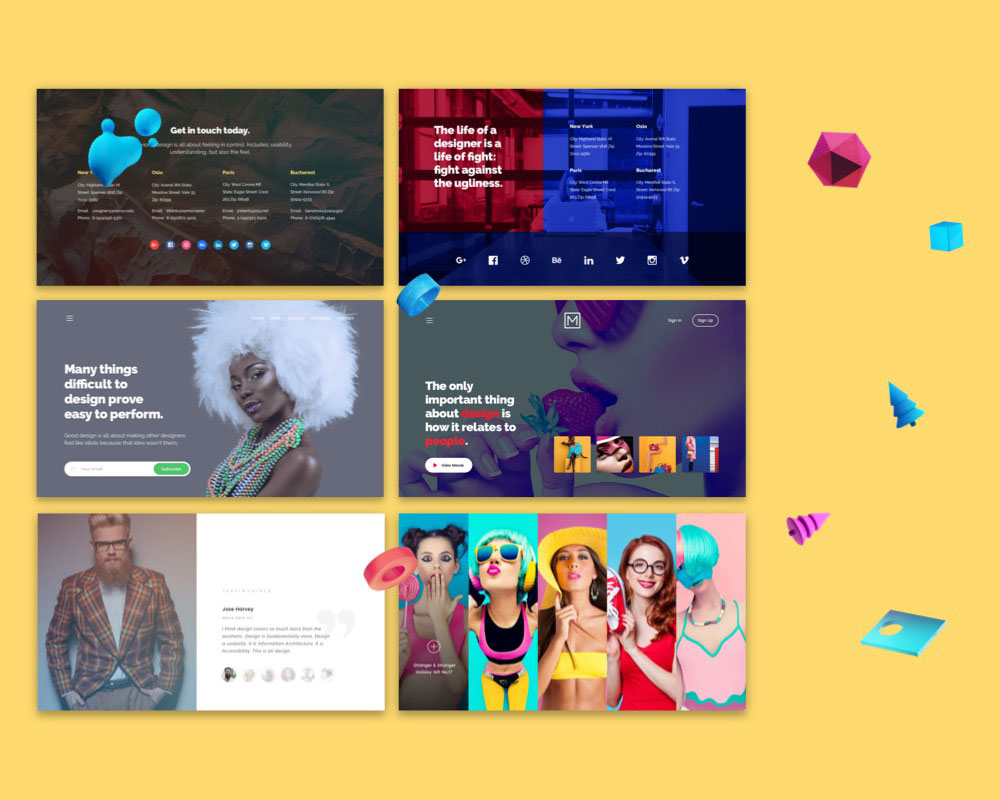 Agurida brings several modern design elements under one roof, and allows you to alter them in order to deal with your project in a more creative way. The framework can literally be used for all sorts of projects, and assembles so well in Sketch formats that it requires just few seconds to implement.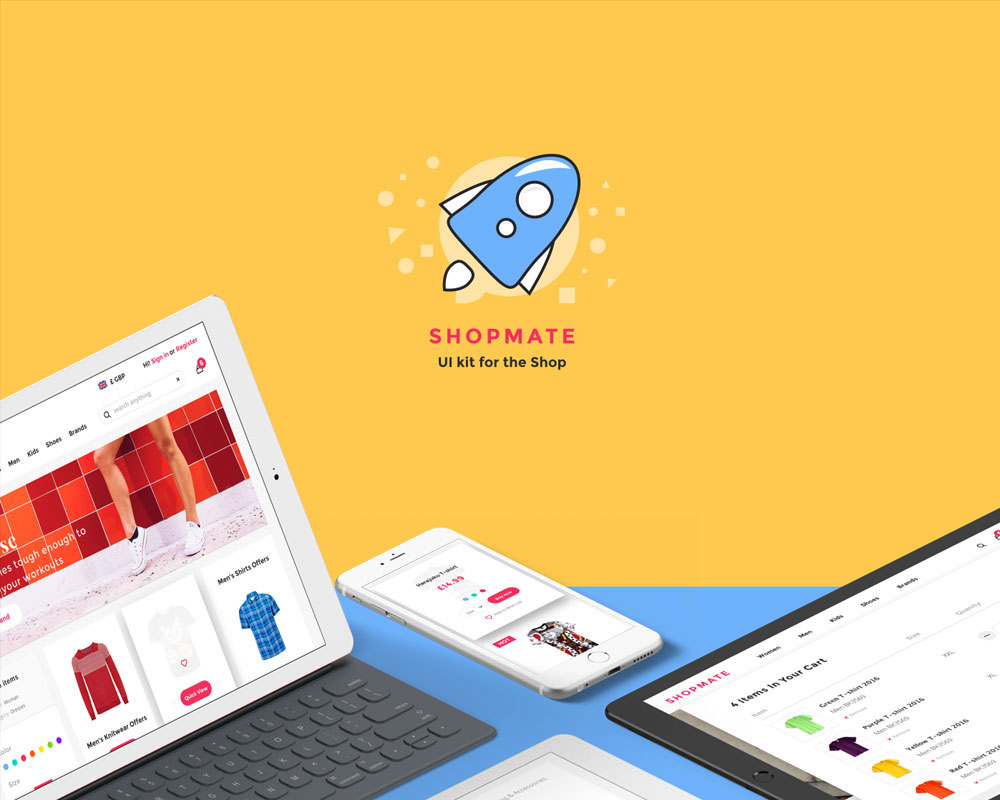 As it can be concluded by the name, Shopmate Ecommerce helps you complete your shop's design, and it offers about 120 different components and UI elements divided in 8 common categories.
Its advantage is that it works with pixel perfect vector grid, and permits the customization of every element you may be using. At the same time, it is perfectly assembled in Sketch and Photoshop.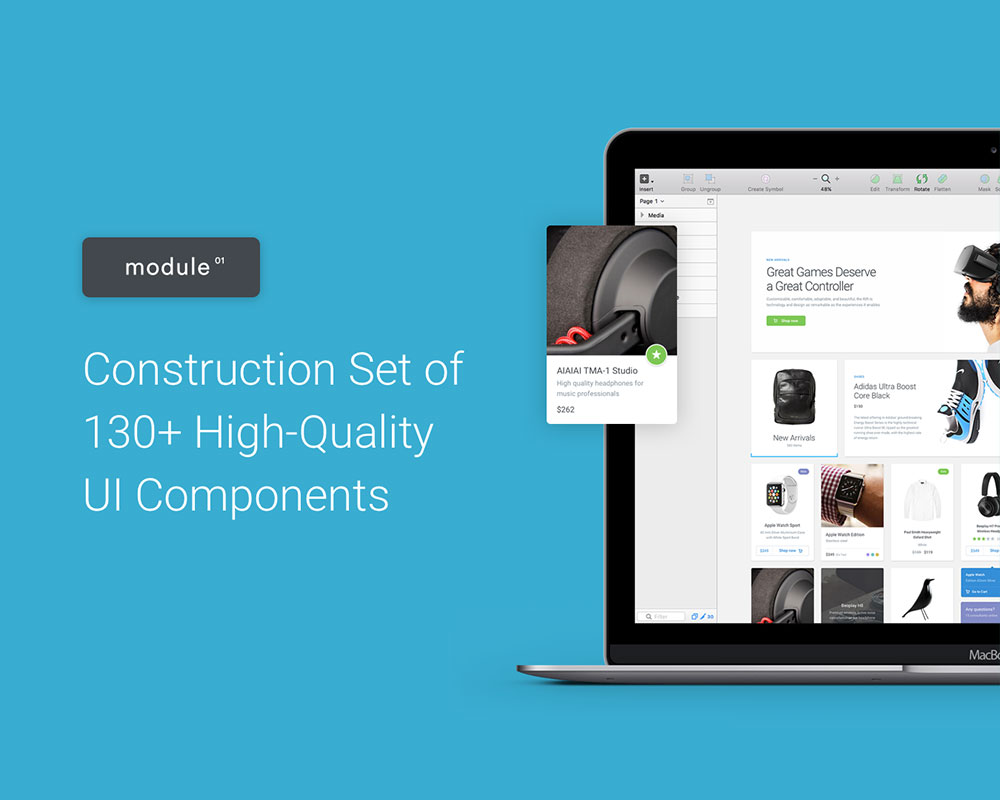 Module 01 UI kit is a rich, but minimal set of clean and fresh design components. The biggest bonus when using it is flexibility, which brings you to a whole new level of design entertainment.
Barni E-shop is the third release of the company's UI series which united its classic 120 helpful components (covers, product pages, login pages, notes, etc.) with modern covers, contents, sliders, and navigation bars.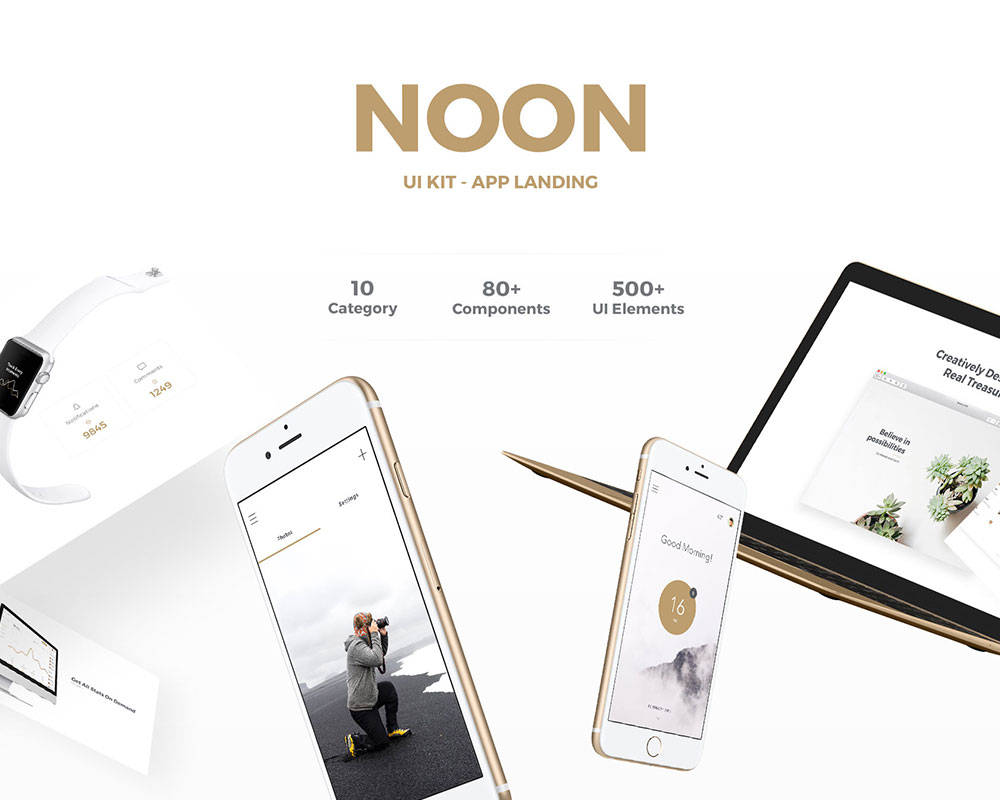 Noon UI Kit is a very smart choice for those who wish to intensify the welcoming vibe on their landing pages. The spectrum of components is modest compared to similar tools (500 UI elements divided in 10 categories), but that's only because developers intended to create a landing asset.
Besides, these ready-to-use components are more than enough to grab attention from the first encounter. Finally, the kit also offers 10 premade landing pages.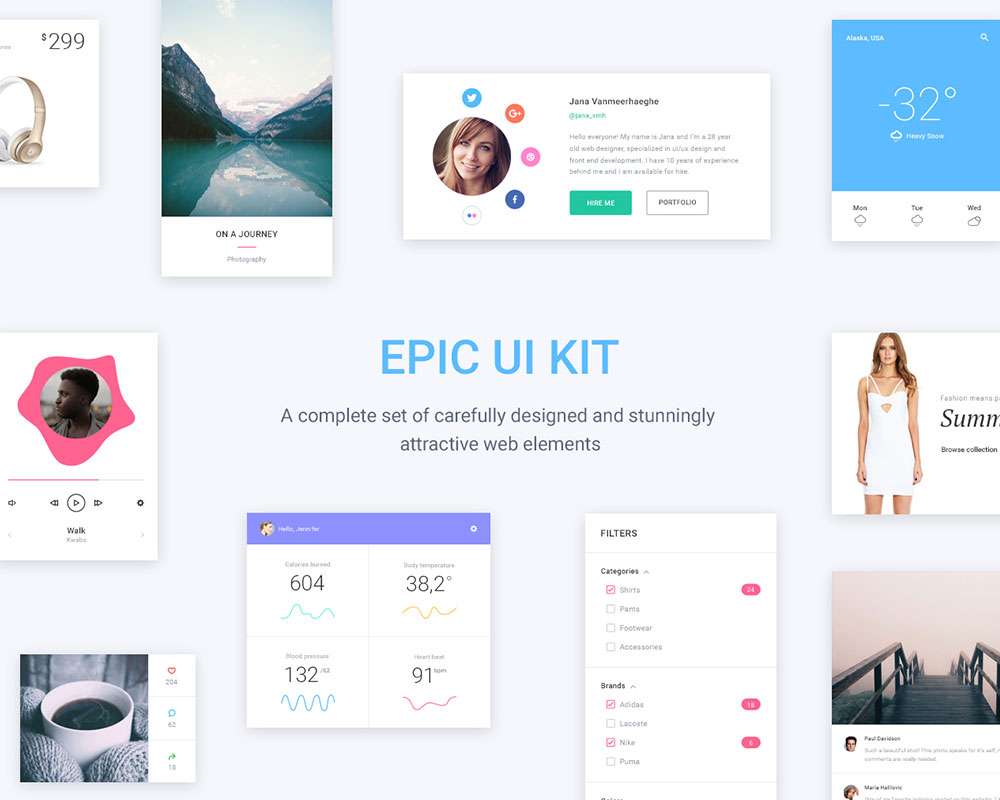 Unlike the previous example, Epic is among the richest and most vibrant UI kits made so far. It offers about 118 elements categorized in 9 groups: forms, headers, articles, navigation, media, profiles, e-commerce, widgets, and statistics.
Each of them contributes to the idea of designing awesome, clean and modern websites, while their vector shapes allow designers to customize elements to their needs.
While searching for Grade UI kit you will come across the attribute 'powerful' more times than you can imagine. The power consists in the fact that Grade enhances interfaces with 1000 unique Sketch/Photoshop elements that increase productivity by saving time.
The neat and logical structure grants an amazing insight in 10 well-divided categories:  headers, blog, social, navigation, dashboard, promo, e-commerce, modal windows, footers, and text & media. The basic elements are also included, the same as 100+ creative icons.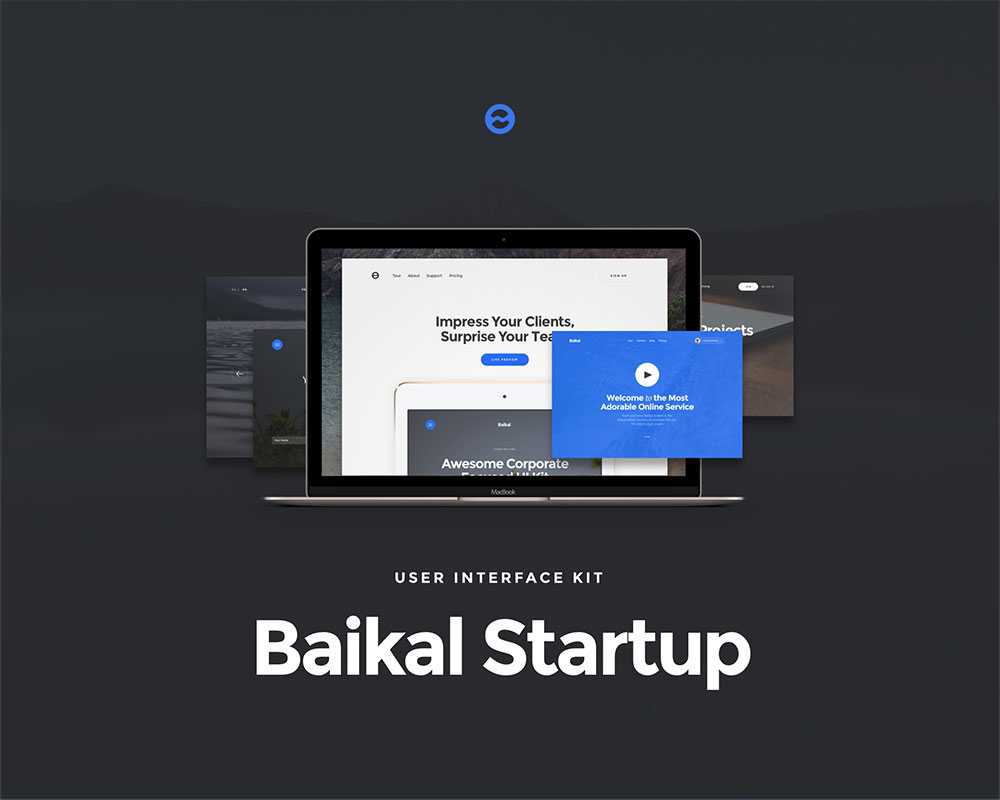 Baikal Startup UI Kit is another large and modern kit with more than 130 attractive components, and 11 amazing categories that lead designers to outstanding websites with minimal effort.
The secret of Baikal is compatibility: every component is made to match the rest, being at the same time fully customizable and pixel-perfect. There are also 13 completed and stylish samples for every designer.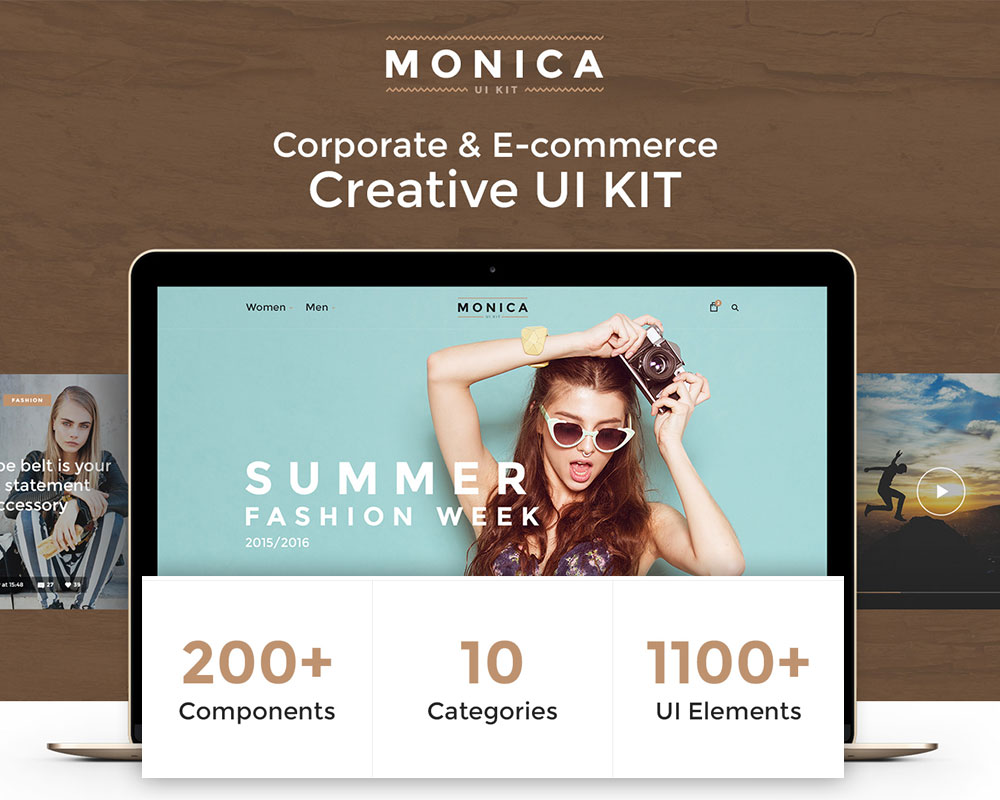 Monica UI Kit was deliberately crafted to make designs eye-catchy and easier, and to organize the work of busy designers. The items are simply at your fingertips, accompanied by editing bars where you can easily adjust colors, sizes, and positions.
Overall, the tool is estimated to have 1100 elements divided in 9 categories (blog, media, shop, corporate items, widgets, forms, sliders, navigation, and basics). As expected, all elements are based on 1170px bootstrap grids.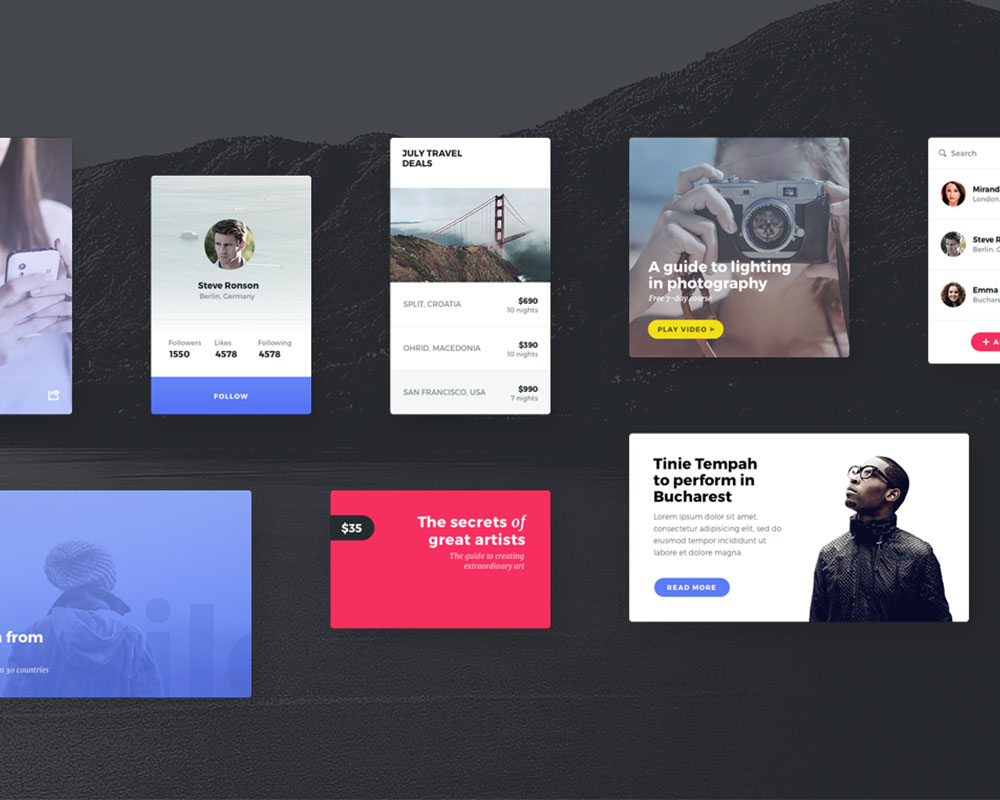 Exeo is a win-win solution for modern, yet detail-accurate kit that can be easily customized. The choice of elements and categories is wide, and they can be edited to suit every style scenario.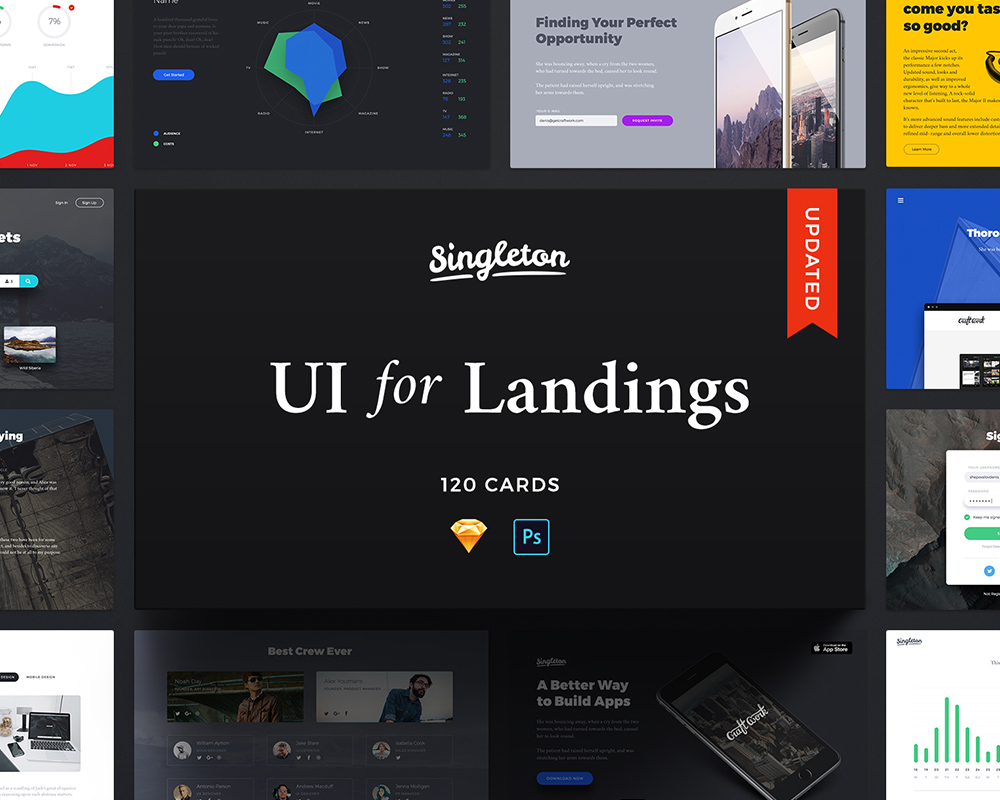 Singleton is the result of 150 hours of devoted work aimed to create the most beautiful design resources, which is why the kit ranks so high among stylish and fresh landing pages solutions. Being both clear and practical, Singleton offers approximately 120 classy cards for any of its 12 categories.
The name reminds of smooth and beautiful interfaces, which is exactly what Silk UI Kit can provide designers. It has become a number-one tool for modern prototypes and cool websites, containing more than 130 must-have components.
There are 11 categories to choose from: base, article, forms, headers, footers, media, ecommerce, news, widgets, and navigation.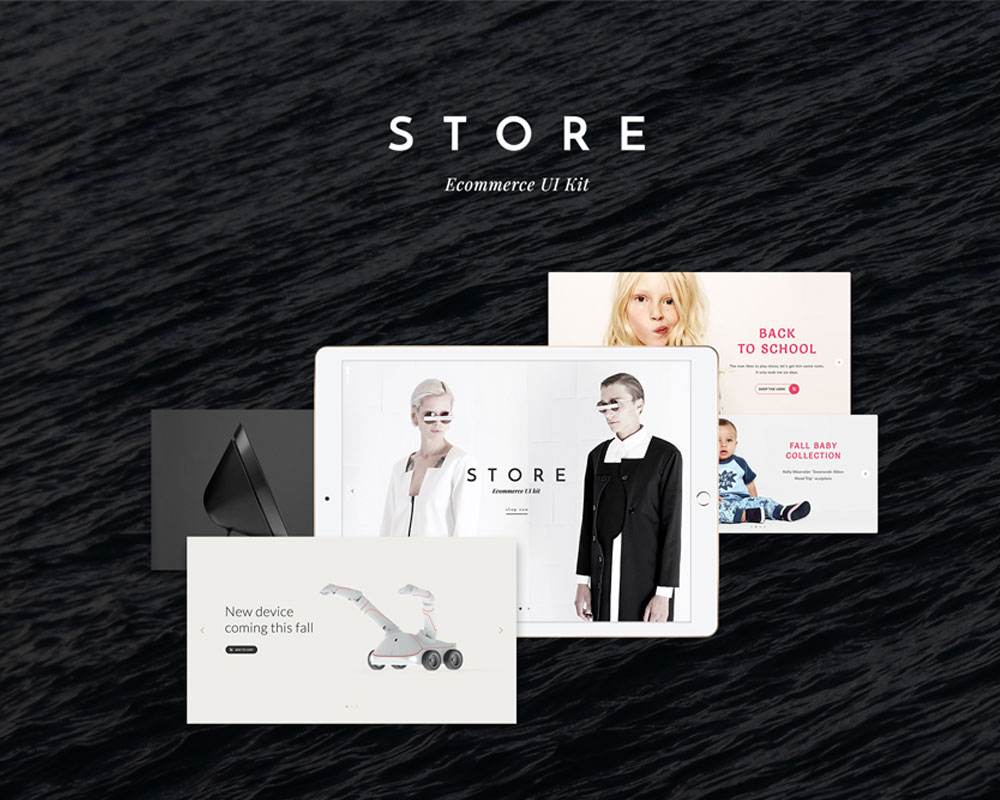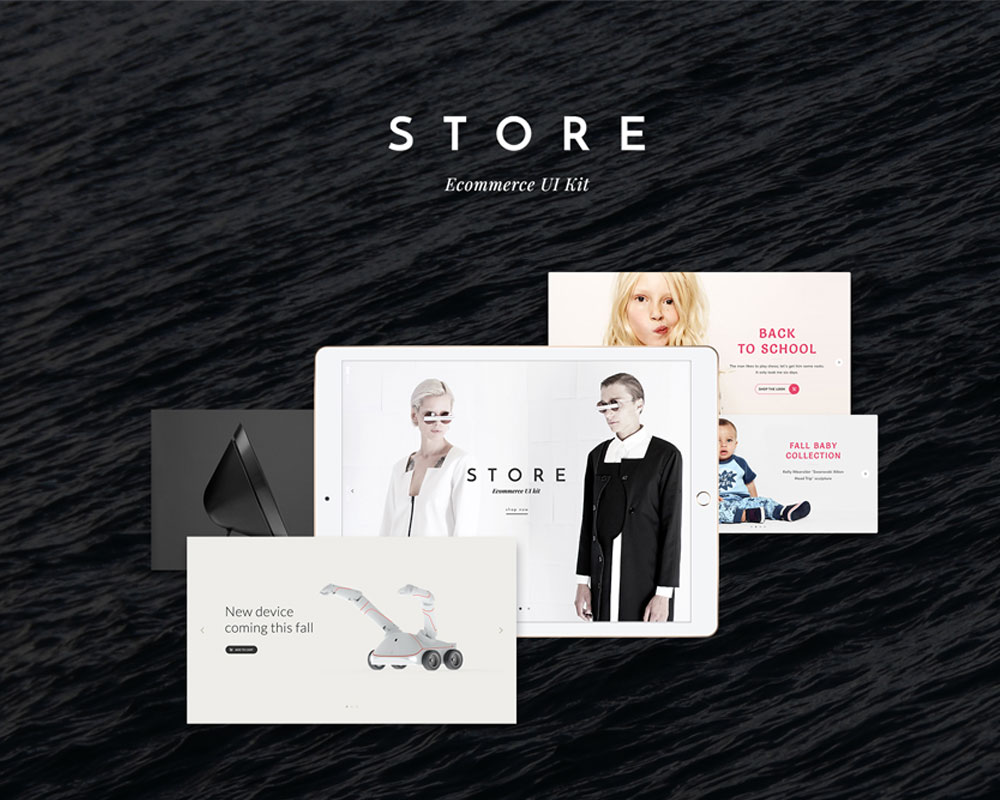 Store is among the cleanest and most modern UI sets which can be used for ecommerce projects.
Daily UI Kit is often disputed as being too diverse, but professional users would certainly consider this to be advantage, rather than a flaw. According to them, Daily UI Kit is an invaluable tool for combining elements, and probably one of the few that can deliver creative outputs with minimal time and efforts. All it takes is good taste.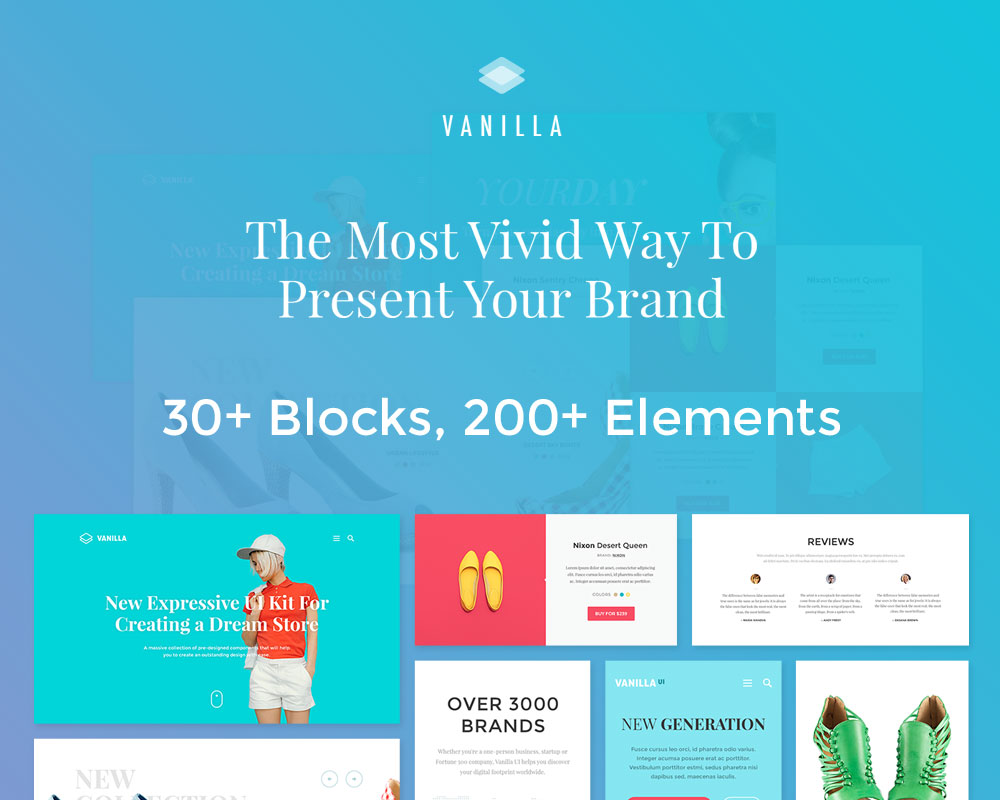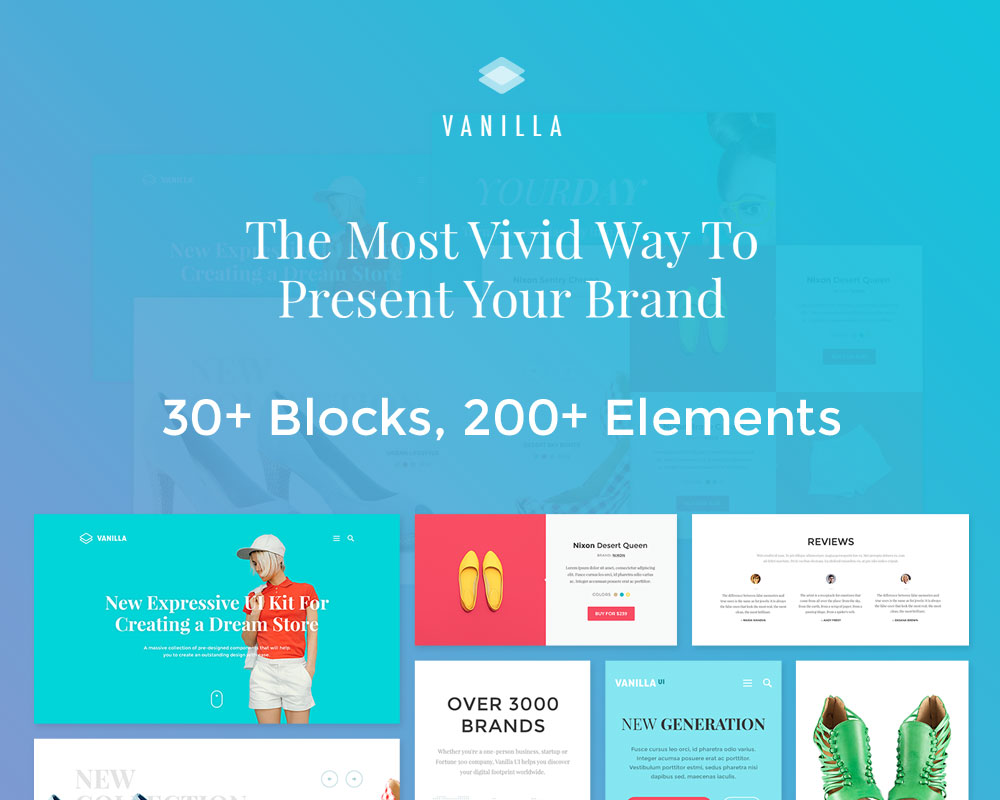 Prototyping websites is a piece of cake with Vanilla UI kit, because of the fact it contains 30 well-designed blocks, 200+ original elements, and an irreplaceable set of 60 unique icons.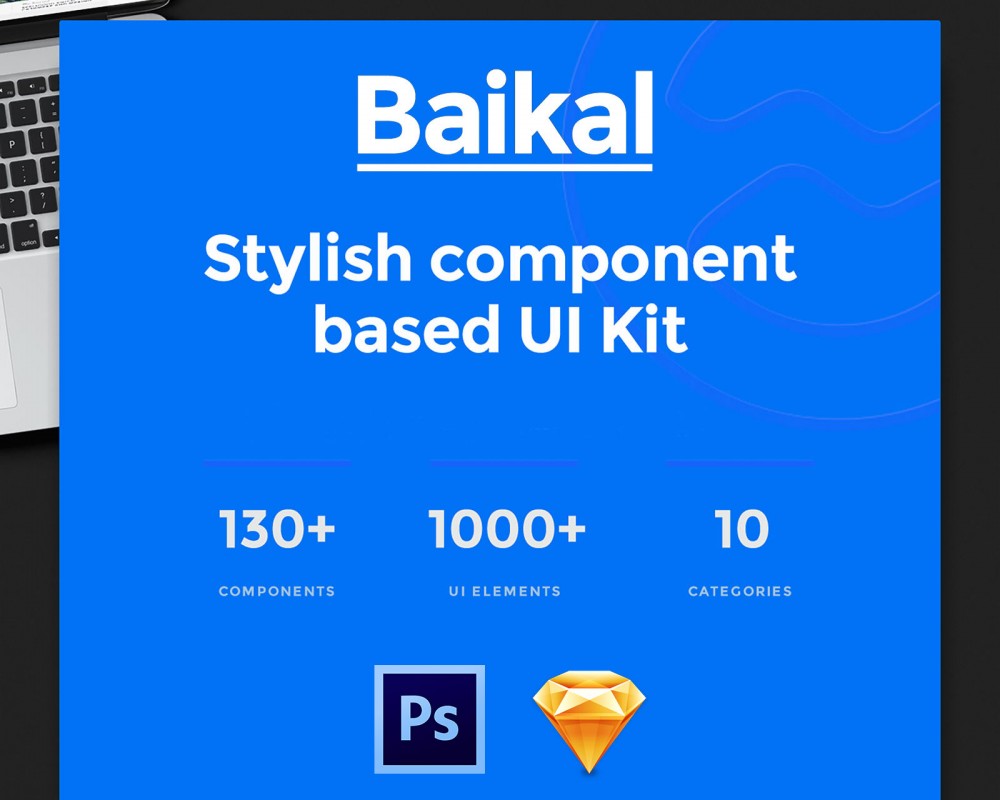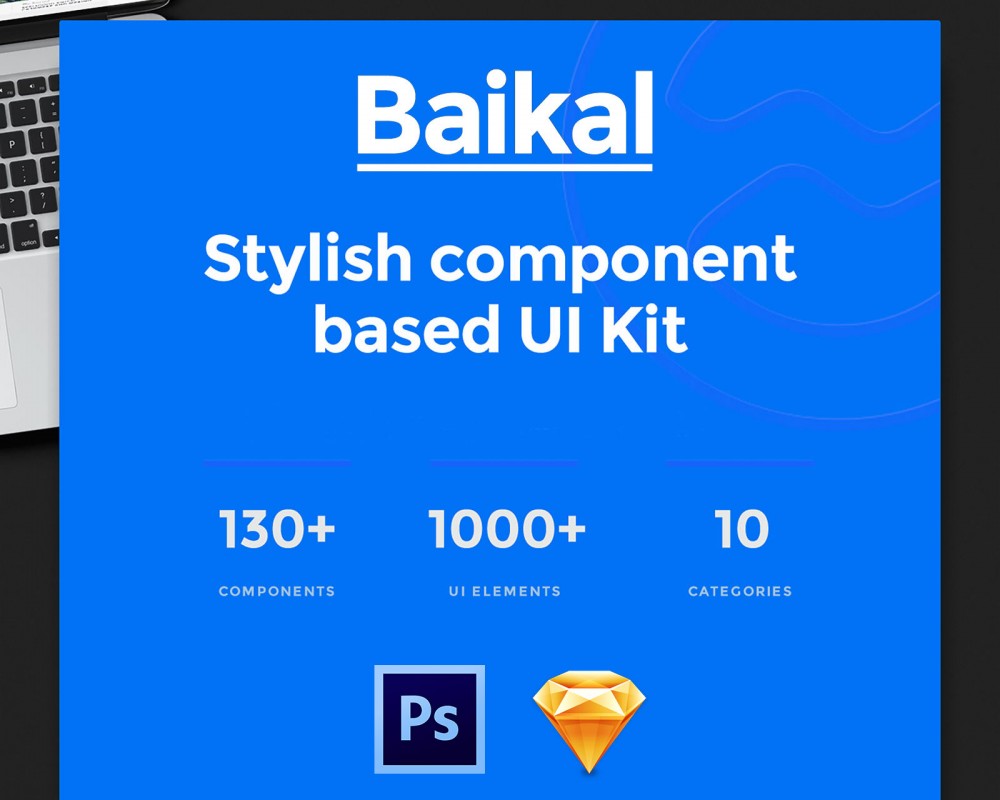 Baikal UI Kit makes designing incredibly easy, which comes as no surprise knowing the quality of its 130 components. There are over 1000 drag and drop elements and unique layout ideas that can you're your client's website far better than you ever expected.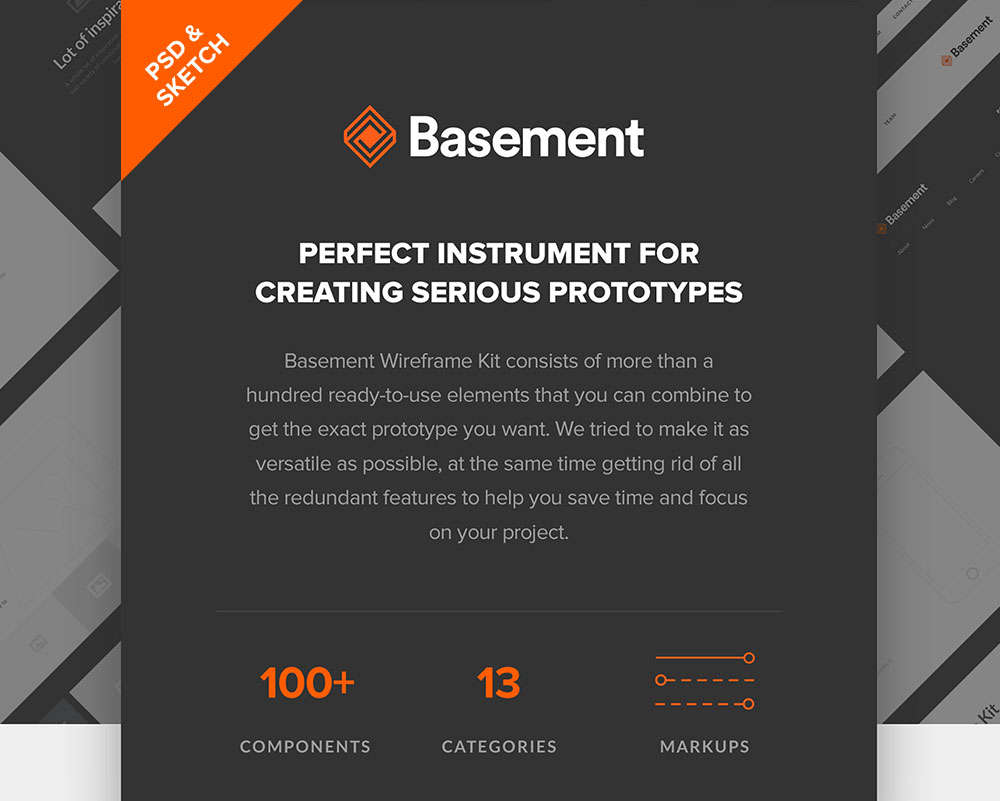 Basement Website Wireframe Kit is mostly used for prototyping, being a robust and versatile solution for rapid and professional wireframes.  What designers appreciate the most is its simplicity and minimalist style.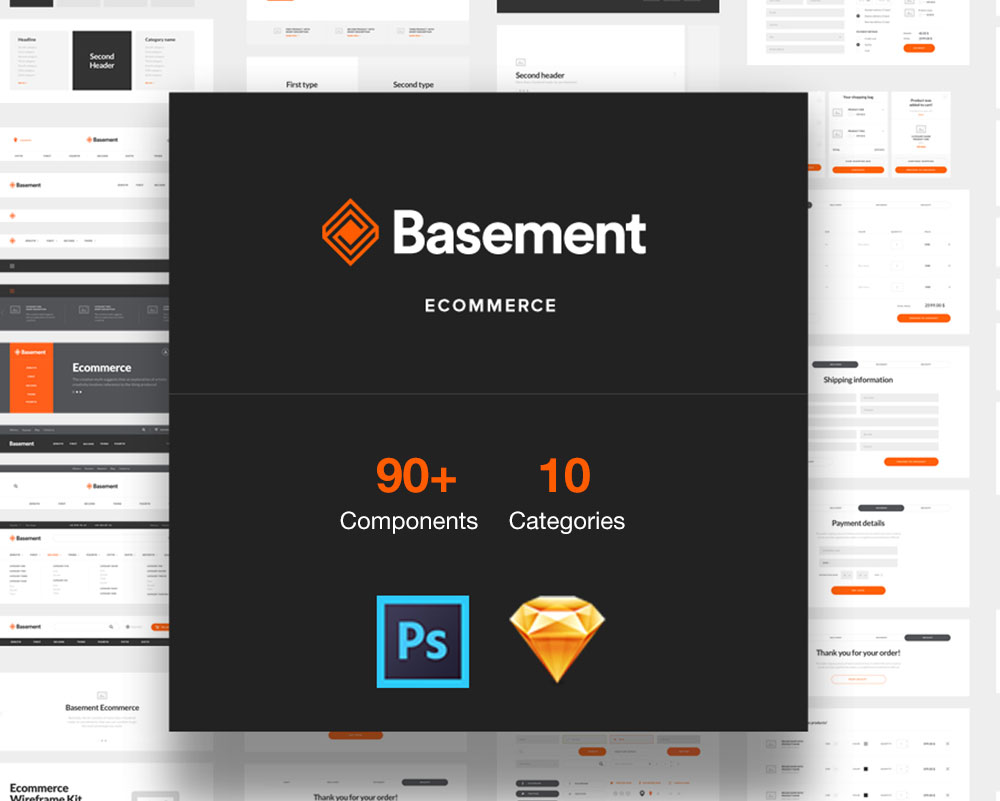 Basement Ecommerce Wireframe Kit will serve once again the purpose of rapid prototyping, especially if your idea is to create a professional e-store from scratch. You can count on 90 engaging and customizable ideas and templates.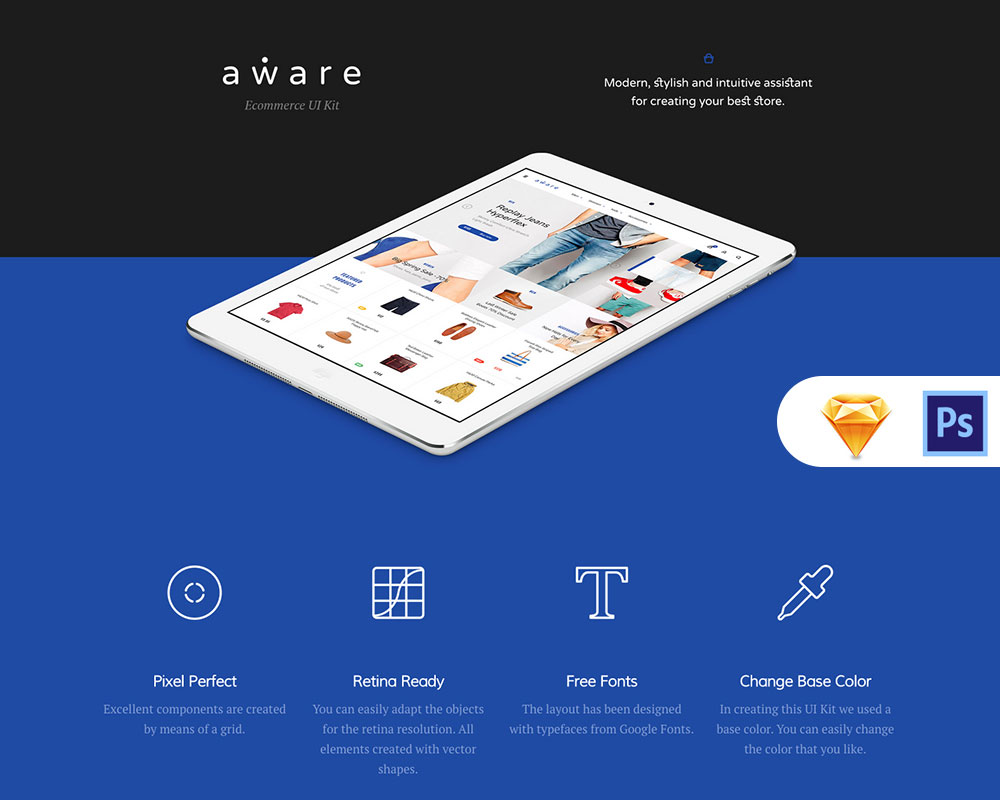 Aware has modernized design to the extent of instant prototyping, which refers especially to ecommerce websites being the main target of the developers. You can use it with Sketch or Photoshop CS6+, and to choose from a multitude of amazing elements categorized in 6 groups.