Congratulations on your impending nuptials!

You must have burned the midnight oil putting everything in place for this grand occasion. That's only understandable, considering that weddings should ideally happen once in a lifetime.

By now, you've probably already honed in on a suitable venue, color, and theme for your wedding. You've probably also refined your guest list, drafted the menu, and paid for your wedding outfit.

So, it's pretty much all systems go.

But wait a minute, have you spared some thought for a wedding song? Or perhaps I should rephrase the question to – have you prepared a curated playlist to entertain your guests during your wedding ceremony?

Many people who're yet to tie the knot often argue that the most significant wedding song is the one played during the bridal entrance. On the contrary, wedding songs should be played/sung at different moments throughout the wedding ceremony.

There are songs to play while making your grand entrance to the reception and songs to walk down the aisle to. There are also specific cake-cutting songs, wedding breakfast songs, first dance songs, to mention but a few. The most important thing here is to choose a song that aptly captures the mood of the moment.

We've put together a definitive list of weddings song to play, split by categories to reflect the different moments in a wedding.
How to Choose a Wedding Song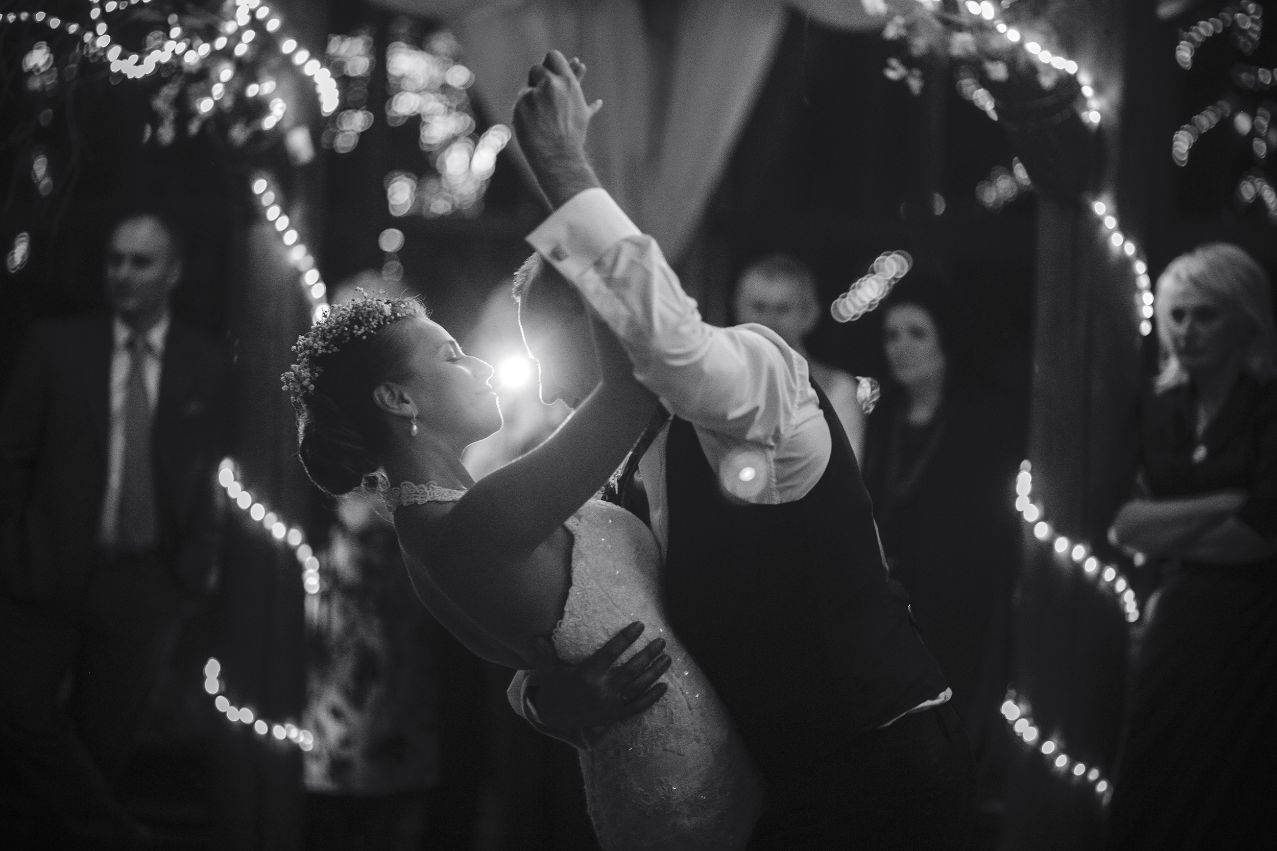 As we've just hinted, a wedding song should capture the mood of specific moments during the ceremony and not just that of the entire occasion. That's because, in a typical wedding, different emotions play out at different times within the ceremony.

For instance, the moments preceding the exchange of vows are usually marked by tension and anxiety. For the bride and groom, the reality of getting into a marriage covenant is only now starting to sink in. During such moments, it's recommended to listen to uplifting songs which encourage the bride and groom to prepare adequately for the rest of the day.

Pre-wedding anxieties usually go away right after exchanging the vows. At this point, the newlyweds are now convinced that they're each other's for keeps. The guests can also rest easy knowing that no one will shoot up from the crowd and attempt to stop the wedding on the grounds of prior romantic involvement with one of the couples. During these moments, the deejay would do well to play a dance song.

The following are other considerations when choosing a wedding song;
1. Medium
Wedding songs can be played or sung. Either way, you'll need to come up with a comprehensive playlist.

For prerecorded songs, you can choose to play the song's full, original version. There's also the option of playing instrumentals or vocals only. You might even go for the music's abridged version or remix.

If you prefer a live band, you'll need to source the singers beforehand. The conventional wisdom is to approach people within your family, friends, or coworkers. Since these are people you know personally, having them sing at your wedding comes with some magic touch.

Lastly, you could go with the hybrid option where you have a live band perform to prerecorded songs.
2. Meaning
Another key consideration when choosing a wedding song is to interrogate the meaning of the song. As you make the playlist, go through the lyrics of each song and ensure it contains words that you can remember years after walking down the aisle.

Still on meaning, it's recommended to choose a wedding song that reflects your personalities as a couple. In other words, the songs should contain a shared meaning.

The following questions might help you hunker down on a wedding song that carries shared meaning;

• Are you marrying your high school sweetheart or coworker?
• Did it take you too long to finally meet your soul mate?
• Has your love life experienced numerous ups and downs?
• Are you walking down the aisle with your father/mother/siblings/ by your side?

How you answer these questions is crucial in coming up with a perfect playlist for your wedding.
3. Pace
Weddings are predominantly graceful occasions. Therefore, they should be punctuated with equally graceful songs.

You should generally avoid fast-paced music like most hard rock songs. Otherwise, your wedding may turn into a disco club.

Instead, choose songs that are slightly slower than normal pace. That's especially true when walking down the aisle.

But what if you can't find the right slow-paced music?

There's no need to fret. You can always go for songs with a quick tempo, provided that there are slower acoustic versions available.
4. The Guests
Last but not least, you want a song that your guests will love. So, keep their interests in mind while preparing your playlist.

However, don't forget that this momentous occasion is more about you than them. Much as your guests can suggest their favorite songs, the final list should only contain songs that you consider appropriate for the occasion.
80 Best Wedding Songs by Categories
1. 'Getting Ready' Songs
The morning of your wedding is usually a beehive of activities. It's normally the time to fix your hair, wear glamorous makeup, and step into your wedding outfit.

Although much of this time is enjoyed with family and friends, you may still find yourself overwhelmed by anxiety and excitement.

The following songs might lift your spirits and help you start your day on a positive note;

• 'Angel' by Shaggy ft. Rayvon
• 'A Thousand Years' by Christina Perri
• 'Chapel of Love' by The Dixie Cups
• 'Glamorous' by Fergie ft. Ludacris
• 'Heatstroke' by Calvin Harris ft. Young Thug, Pharrell Williams, and Ariana Grande
• 'Marry You' by Bruno Mars
• 'The Cure' by Lady Gaga
• 'Watermelon Sugar' by Harry Styles
2. Reception Songs
Wedding reception songs are typically played at various points during your wedding reception.

Popular options include;

• 'Can't Stop The Feeling' by Justin Timberlake
• 'Maroon 5' by Sugar
• 'Marry Me' by Train
• 'MBlack and White' by Niall Horan
• 'Meant To Be' by Bebe Rexha and Florida Georgia Line
• 'Sweet Creature' by Harry Styles
• 'Taki Taki' by DJ Snake
• 'Treasure' by Bruno Mars
3. Entrance Songs
Not to be confused with reception songs, entrance songs are played as the couple makes their grand entrance to the reception.

Wedding entrance songs should preferably be high-energy as they set the right mood for what lies ahead.

Common examples include;

• 'Dynamite' by Taio Cruz
• 'Good Life' by Kanye West ft. T-Pain
• 'I Believe in a Thing Called Love' by The Darkness
• 'I Gotta Feeling' by The Black Eyed Peas
• 'I'll Be' by Edwin McCain
• 'I'm Gonna Be' by The Proclaimers
• 'Love Like This' by Faith Evans
• 'Take On Me' by Weezer
4. Processional Songs
After making a grand entrance to your reception, the next step is to enter the actual wedding venue. This is done in a procession involving groomsmen, bridesmaids, ring bearers, flower girls, and parents or grandparents.

Traditionally, the bride enters last, often escorted by her father or another special family member.

Below are common wedding processional songs;

• 'All You Need Is Love' by The Beatles
• 'Canon in D' by Pachelbel
• 'Clarity' by Evan Duffy
• 'Hoppípolla' by Sigur Rós
• 'If I Could Fly' by One Direction
• 'I'm Yours' by Vitamin String Quartet
• 'Married Life' by Michael Giacchino
• 'Reign of Love' by Coldplay
5. Wedding Songs To Walk Down The Aisle To
Walking down the aisle and subsequently exchanging the vows is unarguably the climax of every wedding ceremony. So, rhythm is key.

Consider romantic yet slow-paced songs that will ensure you don't miss a step or walk too fast.

Here are a few recommendations to get you started;

• 'At Last' by Etta James
• 'Can't Help Falling in Love' by Haley Reinhart
• 'From This Moment On' by Shania Twain & Bryan White
• 'Here Comes The Sun' by The Beatles
• 'Just the Way You Are' by Bruno Mars
• 'Kiss From A Rose' by Seal
• 'La Vie En Rose' by Ingrid Mapson
• 'Thinking Out Loud' by Ed Sheeran
6. Cake-cutting Songs
It doesn't matter whether you're cutting the cake at the start of your reception or after treating your stomach to a sumptuous dinner. You deserve a song that suits the occasion.

The following are some wedding cake-cutting songs you might want to consider;

• 'Anywhere' by Rita Ora
• 'Chained to the Rhythm' by Katy Perry
• 'Falling Like The Stars' by James Arthur
• 'I'm The One' by DJ Khaled
• 'So Good' by Zara Larsson
• 'Stand By Me' by Skylar Grey
• 'Unforgettable' by French Montana
• 'Wild Thoughts' by DJ Khaled
7. First-Dance Songs
Just like cake-cutting, your first dance at a wedding can occur at the beginning of the reception or right after dinner.

Below are common songs to help you hit the dance floor with your significant other;

• 'All Of Me' by John Legend
• 'Amazed' by Lonestar
• 'For Once In My Life' by Stevie Wonder
• 'God Bless the Broken Road' by Rascal Flatts
• 'How Long Will I Love You' by Ellie Goulding
• 'I Will Always Love You' by Whitney Houston
• 'The Book Of Love' by Peter Gabriel
• 'The First Time Ever I Saw Your Face' by Roberta Flack
8. Father-Daughter Wedding Dance Songs
A father-daughter dance is another special highlight during a wedding ceremony.

While choosing the best father-daughter dance songs, it's important to consider the nature of your relationship. You can then hone in on a song that represents your collective interests.

Notable father-daughter songs you can dance to at a wedding include;

• 'Cinderella' by Steven Curtis Chapman
• 'Daddy Dance With Me' by Krystal Keith
• 'Dance With My Father' by Luther Vandross
• 'Hero' by Mariah Carey
• 'My Little Angel' by Tim McGraw
• 'One Call Away' by Charlie Puth
• 'The Greatest' by Sia
• 'Unforgettable' by Natalie Cole and Nat King Cole
9. Mother-Son Wedding Dance Songs
Mother-son dance songs are similar to father-daughter songs in terms of tune, rhythm, and tempo.

The songs should contain respectful lyrics and speak to the bond shared between a mother and her son.

Top recommendations include;

• 'A Song For Mama' by Boys II Men
• 'Child Of Mine' by Carole King
• 'Forever Young' by Rod Stewart
• 'I Hope You Dance' by Lee Ann Womack
• 'No Matter What' by Calum Scott
• 'Over The Rainbow' by Israel Kamakawiwo'ole
• 'What a Wonderful World' by Louie Armstrong
• 'You've Got a Friend in Me' by Randy Newman
10. Recessional Songs
These are songs played at the end of a wedding ceremony as the newlyweds exit the altar area.

With recessional songs, you can experiment with upbeat and high-tempo music. You can also consider mixing fast-paced music and romantic blues.

Popular options include;

• 'A Thousand Miles' by Vanessa Carlton
• 'Beautiful People' by Chris Brown ft. Benny Benassi
• 'Can't Take My Eyes Off of You' by Frankie Valli
• 'Happy Together' by The Turtles
• 'I Got You (At The End of the Century)' by Wilco
• 'Lighters Up' by Lil Kim
• 'Signed, Sealed, Delivered by Stevie Wonder
• 'We Found Love' by Rihanna and Calvin Harris
Wrap Up
Choosing a suitable wedding song is not a walk in the park. It requires some digging into the song's background, lyrics, and its suitability for specific moments during a wedding ceremony.

If you're looking for a powerful wedding song to amplify your romance, the above collection is an excellent place to begin your search.