Marriage is a holy matrimony between two people who were destined to be together. Women have looked forward to their big day ever since they were young, and these wedding vows will help make the day memorable.
What are Wedding Vows?
Wedding Vows are Western Christian traditions where the bride and groom make meaningful and touching vows to one another. 
Wedding Vows are not mandatory in most circumstances, but couples wish to pursue this tradition because of its rich history and the beautiful sentiments associated with it. 
They are particularly popular amongst Roman Catholic, Lutheran, Anglican, and Quaker marriages. 
If you want to have a look at some royal wedding vows, click here.
5 Beautiful Wedding Vows
I pledge to be the wife that you have always dreamed of. We are tied together in a mutual bond, and we shall take care of each other every day. Together we will conquer all that comes in our path. You are my companion in sickness and health. 

I take you to be my husband and soul mate in life. I promise to be patient, compassionate, a true friend, and someone you can trust in times of need. Our love extends beyond the confines of worldly barricades. Together we can conquer all; I just need you by my side, always and forever.

We were meant to be united for a reason. God wished for our alliance to take a solid shape, and here we are, looking into each other's eyes, saying our vows. I never thought I'd marry the man of my dreams. This day forth, I pledge to be the wife you have always yearned for. I am here for you no matter what.

This day marks our unison, our journey, and our adventure. So today, I want to take a moment to pledge to be a faithful wife and a loyal friend. I will give you the comfort you need to fight your ugliest battles. I will become your strength when everyone else has abandoned you. We will form a coalition that the world is yet to see. Amen.

I take you as my husband wholeheartedly. Your love will never be taken for granted, nor will your efforts. Whatever I receive from you will be accepted with warmth and tenderness. We will forge a love that'll last us a lifetime. If you stay with me, I'll never let you get lonely. 
5 Moving Wedding Vows
I take you to be my lawfully wedded husband in hopes that we will be there for each other no matter the circumstances. As long as we are together, nothing can separate us. I promise you loyalty, comfort, and all the love you need in return for the same. 

Maya Angelou once said 'In all the world, there is no heart for me like yours. In all the world, there is no love for you like mine' and there is no better day to quote this than today. We share a heat and connection that no one else does. I pledge to be your partner and lover till my dying day. I have given you my all; please take care of it.

This moment is special because we are about to be united under God's will. I promise to cherish His blessings forever, and you are the biggest one yet.

I thought no one in this world would be able to understand the complex and emotional mess I am, but here I am, getting married to my soul mate and best friend forever. The fact that you know me inside out soothes me. I vow to be your partner in need, your comfort in pain, and your light in the darkness.

I have given you my heart; please take care of it for it is too fragile. I promise to stand by your side when no one else will, and I will be your hero when all else fails. Here's to an alliance that'll last us a lifetime.
10 Short and Fun Wedding Vows 
I love you to the end of the universe and back. And I mean it.

This day forth, we are one soul. I am you, and you are me. Whatever hurts you, hurts me.

I pledge to be a doting and non-judgmental wife. We are partners in crime and lovers for life.

I can't make false claims, but here's something you should know: no matter what happens, I won't leave your side.

If I've done one thing right, it's choosing you as my partner for life.

Hi there. I'm your wifey for lifey! Together, the world is ours!

I am so glad that there came a day when I could finally marry my best friend. Here's to a life filled with endless laughter, joy, and happiness. 

I can't believe I'm going to have a sleepover with my best friend forever! Here's to more pillow fights and endless midnight pizza snacking!

I will love you till my dying breath. And I will keep waiting for you in the hereafter. We are inseperable. 

This day marks the beginning of practical life and adulthood in all its essence. It shakes me to the core even saying this, but I am at peace knowing that you are by my side. 
5 Touching Quotes to Include in Wedding Vows
'We loved with a love that was more than love.'-  Edgar Allan Poe
'Take my hand, take my whole life too. For I can't help falling in love with you.' – Elvis Presley
'I can live only wholly with you or not at all' – Ludwig Beethoven
'Life is what happens when you're making other plans.' – John Lennon
'You know you're in love when you can't fall asleep because reality is finally better than your dreams.' – Dr. Seuss
5 Lovely Wedding Vows for Her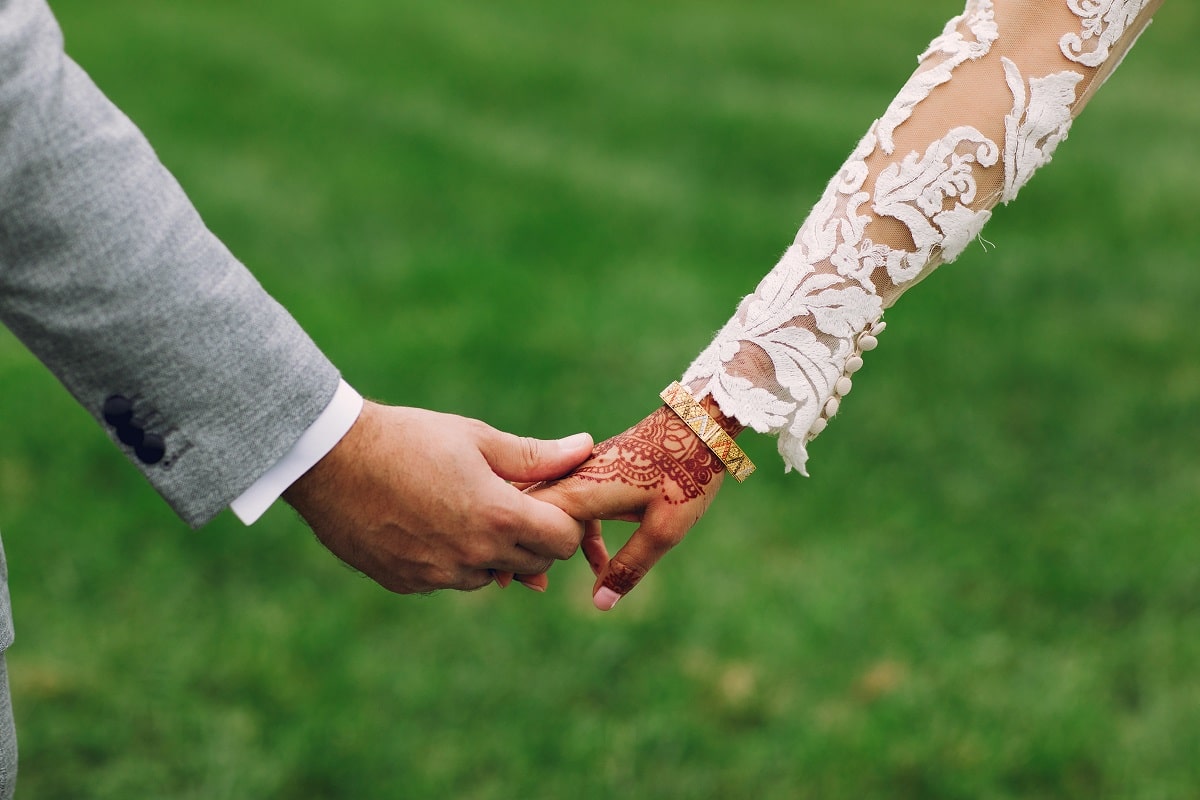 I'm not perfect, and neither are you. This world is cruel, and so are the people. But hey, I'm here to make you realize that a life filled with imperfections is the most glorious one, and a planet where we can stick together is all I need.

I hereby pledge to be your loyal companion and best friend this day forth. I hope we stand by our vows till the end of time. I wish to grow old with you and relish the moments I have always wanted to. I promise to be caring, honest, and faithful. Here's to love and beyond!

You came into my life when I was in pieces; you came, and not only fixed me but made me realize my worth. Here's to wishing us a life filled with contentment, loyal partnership, and lots of love.

I love you and promise to stand by your side no matter how harsh the consequences are. We will cry on each other's shoulders and hold each other tight, but we will not let go of each other. This is the love that you taught me. 

I am handing over my timid self to you in marriage. Take care of the inner child that harbors within me, don't let it die. Together we will preserve each others' sentiments, the ones that have lost value in this world. We are here today, and we will be together forever.
Ask Away: The FAQ Section
Can wedding vows be funny?
Absolutely! Wedding vows can be light-noted and cheery. They don't always have to be dramatic and monotonous. Adding a fun tone is a great way to grasp the audience's attention.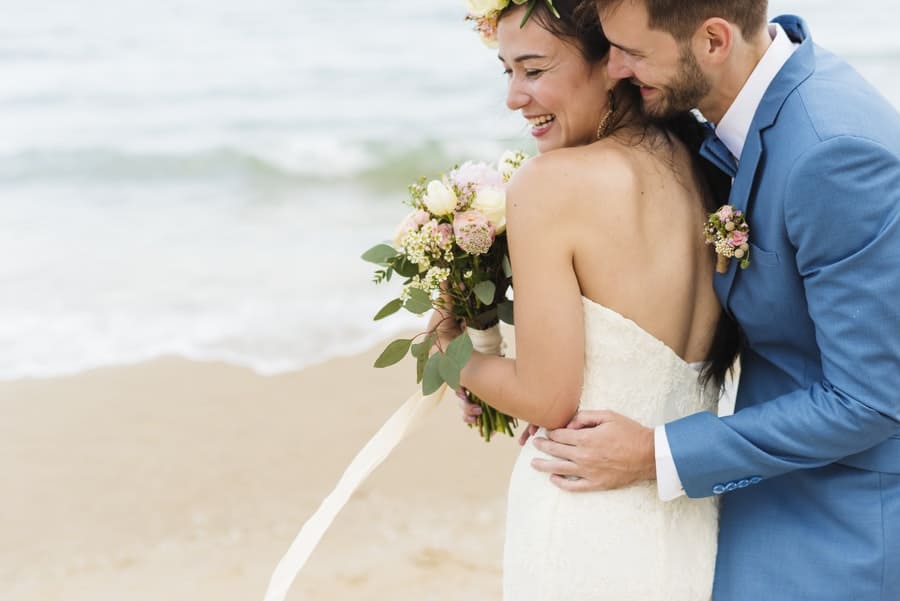 Who wrote traditional wedding vows?
Thomas Cranmer wrote traditional wedding vows in his 'Book of Common Prayer'.