Last Updated on January 18, 2022
Living a healthy lifestyle is more than just regular exercise and a consistent diet. More often than not, it's about starting and sustaining good habits.
A healthy life involves ensuring a good sleeping pattern, managing stress, and even interacting with others. Keeping tabs on all these variables and staying empowered to make healthy choices require determination, patience, discipline, and self-love.
Maintaining a healthy lifestyle takes effort. The best way to succeed is to treat activities like exercise and diet as part of your life. If you think of them as a strenuous regimen that you do just because you don't have any other choice, then you have already lost half of the battle.
Incorporate these activities in your day-to-day routine so they become actual parts of your life. And a smart way to do that is to use technology.
Let's face it, we spend an unhealthy amount of time using our phones. If composing texts or scrolling through your social media feed is an Olympic sport, it'll be tough to win a medal because everybody's good at the game. But if you think about it, the only things that get a proper workout in either scenario are your thumbs.
If you use your smartphone and your tech-savvy ways to your advantage, it can help you live a happier and healthier life. You simply need the right tools or apps to use.
Losing weight is a challenge. It is hard work. If a smartphone app can make the process easier, then it's definitely worth a try.
Technology as Part of Your Weight Loss Program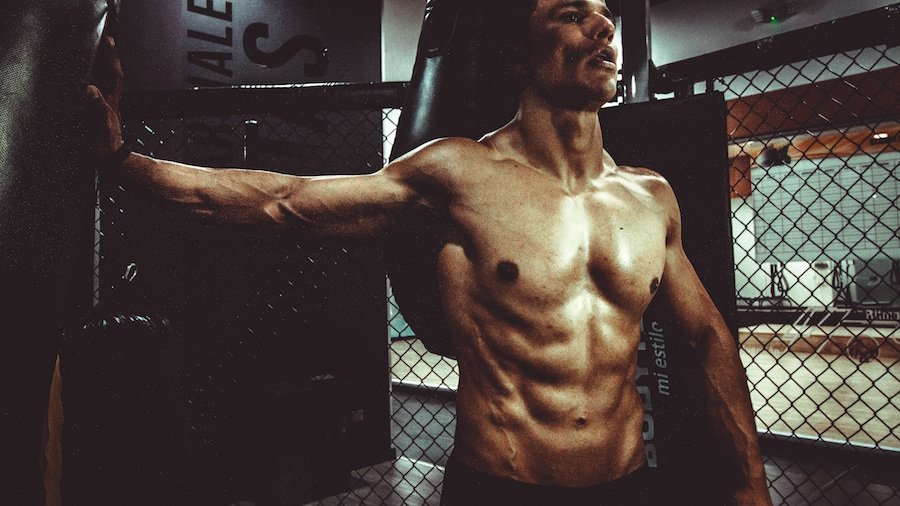 You already own one of the most effective tools to help you shed the extra pounds off your body. It's your ever-reliable, constantly-used smartphone.
Apple even acknowledges this reality by improving and solidifying the Health feature on its flagship phone and tablet. It's also unsurprising to see the growth of health app development nowadays. People want to be healthy, to stay healthy. It just makes sense that technology becomes a vital part of their health journey.
No, you can't turn your smartphone into a dumbbell to help you define your muscles, but you can use it to keep track of your progress. Think of it as your alarm clock, data keeper, digital instructor, virtual support, and food monitor rolled into one.
Here are ways on how you can use your smartphone to help you lose weight.
1. Keep a food journal.
Having a food journal is one of the smartest ways to lose weight. Ironically, it's something not a lot of people do. A food journal is great because you're more likely to pay attention to what you eat and how much you consume when you jot things down.
Think of it as a proof or an explanation you can check repeatedly. Now, thanks to your smartphone, it's incredibly easy to keep track of what you eat.
A digital food journal is also handy. You don't need to bring a big notebook and pen all the time just so you can log your calorie intake. With your phone, you can just type in the information you need. You can even just take pictures of your food if you're in a hurry.
2. Post your progress.
At times, it's much easier to defy the temptation to eat something unhealthy if you post your weight loss journey online. Research shows that people who share and post their weight loss triumphs regularly on social media lose weight faster than those who update less often.
There is something about letting the world know of your progress that keeps you motivated to stay true to your healthy lifestyle. There's also that feeling of shame if you do exactly the opposite of what you've shared with others.
If you're shy to share your journey online, you can do it anonymously. Set up a Twitter account just for your weight loss progress and share your experiences – good and bad – without feeling self-conscious.
3. Join or start a health group online.
Much like having an exercise buddy, being part of a group gives you extra motivation to keep a healthy lifestyle. Your group members will become your cheerleaders – as you are to them – to do the work. There are tons of online communities that are specifically created for weight loss assistance. Join one or start your own group.
The great thing about using technology is you can give and get encouragement even if you're far away. Members of health groups on Facebook (or any other social media sites) don't usually live close to one another. However, they form a special bond because of their shared goal.
4. Download the right app.
Did you know that there are over 10,000 apps specially developed to help people lose weight? The majority offers generic help – but help nonetheless. However, there are some that are truly innovative in zeroing in on the problems and providing ways to stay fit and strong.
Before you cave in and download all the health apps you see on your phone's app store, check out our list below. These are ten of the best apps that can surely help you lose weight – and more importantly – maintain a healthy lifestyle.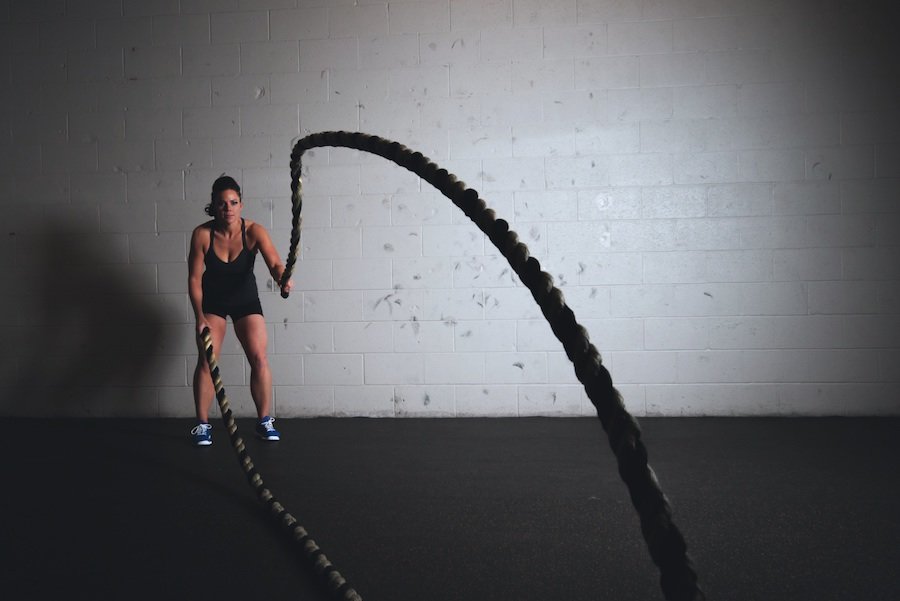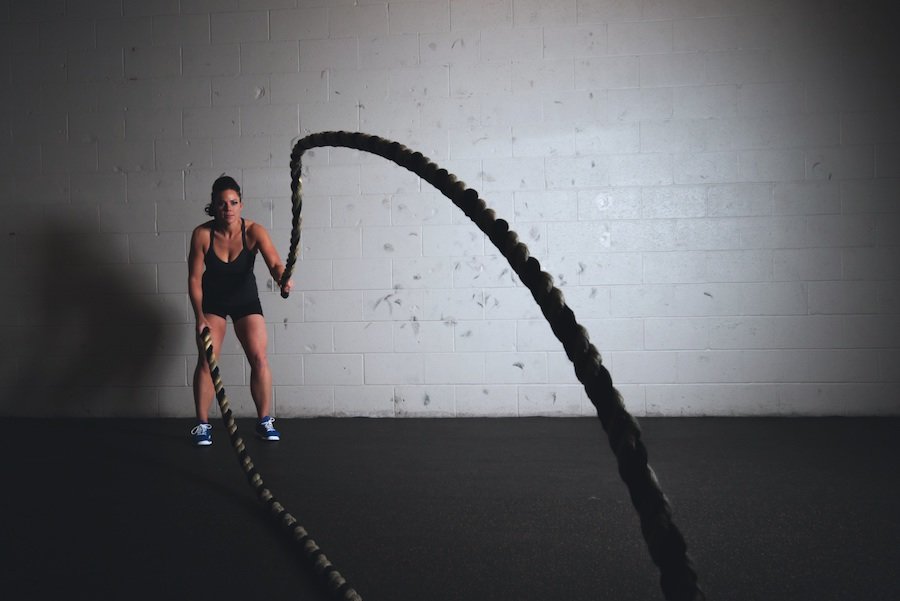 Daily Yoga is centered on delivering intuitive and extensive yoga training for all. Both new and seasoned yogis can enjoy over 400 yoga positions.
The video programs shot in high-definition are developed by professional yoga instructors with a decade's worth of collective experience. To date, the app has helped millions of people to stay healthy through on-the-go yoga routines.
When it comes to sports and fitness, Nike is an authority. With this app, you get to stay healthy and fit with the experts. Nike master trainers and professional athletes offer guidelines and motivation to help you lose weight. Each exercise session provides easy instructions and customized training programs. You can even share your weight loss results with the Nike community.
Diet Point Weight Loss Coach offers over 130 weight loss plans and diet programs. It also provides ingenious meal reminders and comprehensive grocery lists. The app helps you take the guesswork out of dieting with each plan covering a dedicated shopping list and calorie count.
This is an app that acts as a weight loss program and a calorie counter. It's a fun way to help you lose weight. Upload the photo of the food you want or are about to eat, and the app will identify it. You will then receive the food calorie count and nutritional information in an instant.
This app is a pedometer, a calorie counter, and a weight loss program in one. It's one of the best all-in-one apps that centers on keeping a healthy lifestyle. Once you use the app, you also get to be part of one of the largest social fitness communities worldwide!
This is the app you need if you want a personalized guide to a healthy lifestyle. It targets your lifestyle goals by using your personal health data to create a plan tailor-made for you. It also nudges you to start practicing healthy habits every day to transform your life for the better.
If you want to lose weight AND have fun, go get Pokémon GO. By discovering and capturing the Pokémon around you, you literally step outside, move around, and explore your surroundings. As you capture precious Pokémon, you hit two birds with one stone: you get to have your fun and – more importantly – you get free exercise.
This is a health app that motivates and encourages you to hit your weight goal. It helps you succeed in your fitness journey and live a better, healthier life. It keeps track of your workout routines and lets you earn points to unlock achievements. It's like a game where you work out in real life and slay the lazy dragon in virtual life.
The best food coach app today, Fooducate is more than just a calorie counter. It helps you achieve your target weight and drop the excess pounds by educating you on what you eat. Using this diet app is like having your own nutritionist.
Thanks to professional fitness coaches and gurus, this app offers a wide selection of training methods for every body type. It provides customized weight loss plans depending on your body's muscle groups and fitness goals. It also gives you access to fitness gurus real-time, which means you get a live, logical response to your question or concern any time.
Stretch the versatility of your phone. Make it your healthy buddy now.