Last Updated on January 24, 2023
"Penny stocks" is becoming a more frequently used term, with more and more people investing and creating portfolios solely consisting of penny stocks. Also, it's not like these portfolios are limited in any way; in fact, not only are these portfolios diverse across industries and sectors, but they also manage to make a decent amount of profit and even quite large profits if the holdings are big enough.
Today, we will be discussing the fundamentals of penny stocks including what they are, how they make a profit, and the strategies one should consider when investing in penny stocks. Hopefully, by the end, you'll know enough to get you started and if you happen to make some extra pocket money, you're welcome!
Penny Stocks – What Are They?
In a nutshell, penny stocks are just low priced shares. Most would restrict the definition to include stocks that literally cost pennies (anything under $1), while others also define shares priced as high as $5 as penny stocks. Not much is known about the person who coined the term, but it stems from the fact that such stocks are "pennies on the dollar" in comparison to the share prices of some of the blue-chip stocks.
The interest in penny stocks mainly revolves around the high potential of growth of the companies the stocks pertain to. The reason for the share price is so low is that the companies issuing these shares are usually start-ups with small operations and, as indicated by their recent IPO, they are on their way to growing into something big. An investment in penny stocks usually pays off large within the following 3 to 4 years with some even reporting a thousand-fold profit from their investment.
This potential for growth and an increase in share price is what entices investors the most.
In addition to the potential for growth, a reason for the interest in penny stocks is because a lower share price can result in large, or even massive, holdings. Simple math will be able to prove this. For the sake of argument, let's say you have $10000 to invest in stocks.
If you invest in a blue-chip stock like Apple, which has a share price of $208, then you'll be able to buy a total of 48 shares. You can't even think of making a significant investment in something like Google, which has a share price of $1200+. Alternatively, if you invest in penny stocks, which at most would cost you $5, you could have a holding of at least 2000 shares.
Let's take the above example further and apply it to the growth potential of penny stocks. Statistics have shown some penny stocks to have grown over 2400% over a period of two years. Therefore, if you invest your $10000 in penny stocks and are lucky enough to experience such growth, you could end up with a return of $240000.
Returns like that aren't possible with blue-chip stocks like Apple and Google because they really can't grow much further, especially in such a short amount of time, especially when you consider that such companies are everywhere and have captured almost every market.
It should be noted that the above is not guaranteed. Stocks are risky as there are a lot of factors that an investor does not have any control over. Also, even though penny stocks may have a huge potential for growth, a large risk also exists that these companies will not be successful.
However, there are ways of mitigating this risk, one of which is to regularly and thoroughly analyze your investment portfolio. Keep up with all the companies in your portfolio, focusing on the revenue, profits, losses, liabilities, business practices, and marketing strategy. You will need to be very focused and some level of technical knowledge would be required, especially when it comes to the operations of the companies of your portfolio.
Investment Strategies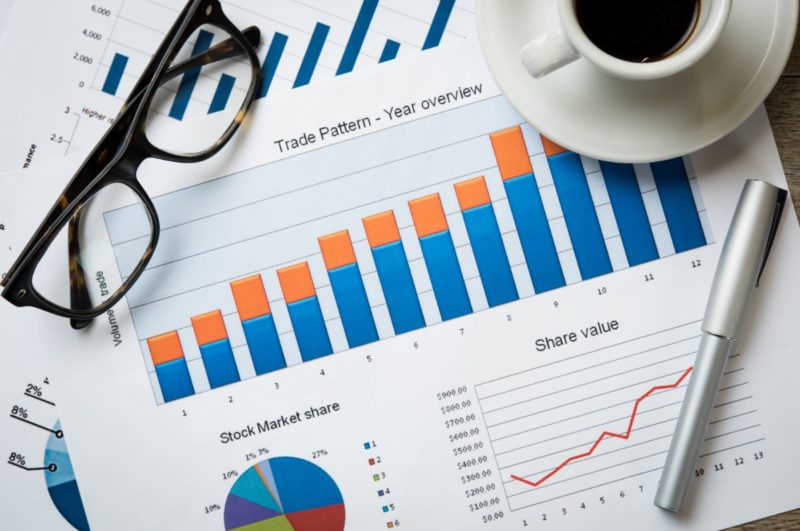 The most commonly employed, and reportedly the most successful, investment strategy for penny stocks is "buy and hold". If past trends are any indication, then your best bet at making the largest amount of profit off of penny stocks is to buy a large block of shares and hold them for a long period of time. Once the stock has matured and has achieved a desirable share price, you can sell the shares for a profit.
As the share price goes up, the risk is easier to mitigate and the share price will slowly but surely come to stability after rising for a few months.
Another less frequently used strategy is to short-sell through day trading, although this is exercised by professional stock traders and brokers more than investors themselves. There is a reason why casual investors will not be able to adopt this method as short-selling and day trading requires frequent in-depth analysis, usually full-time, and you would need to keep an eye on every possible factor that could affect the share price in real-time. The effort required would just not be possible for a casual investor.
Timothy Sykes Review
Regardless of what strategy you choose to go for, you need to ensure that you've got all bases covered and the best way to do that is to educate yourself. Analysis and vigilance are key, not only to make a profit but also to avoid any losses but it helps a lot if you increase your own knowledge of the subject. By far the best person for this endeavor is Timothy Sykes.
With the Timothy Sykes Millionaire Challenge, you can find large video libraries that deal with a wide range of topics including penny stocks basic, investment strategies, stock analysis, and even regulatory compliance. You'll even get alerts on your mobile regarding stock tips and market reports to help with your trading and to get an edge over the competition.
Conclusion
While penny stocks may seem to be an enticing option and a great way to make some money, one needs to understand that they require attention and a certain amount of work, as is with any other source of income. If you are going to invest in penny stocks, make sure you have the time and dedication needed to analyze your portfolio regularly and the decisiveness needed to know when to sell and hold, even if in the riskiest of times.